While tap water is drinkable, it is often full of contaminants and chemicals that can be dangerous in large quantities. Water is a deeply integral part of our lives; why not invest in getting the best water possible? ZeroWater filters are designed to remove contaminants using their five-stage filtration system. Read on to discover if ZeroWater water filters are right for you.
Page Contents (Click Icon To Open/Close)
ZeroWater Filters Compared
| | | | | | |
| --- | --- | --- | --- | --- | --- |
| | | | | | |
| | | | | | |
| | | | | | |
| | | | | | |
| | | | | | |
| | ZeroWater Replacement Filters | | | | |
---
Why Choose the ZeroWater Brand?
5 Stage Filtration System = Great Tasting Water
ZeroWater filters use an intensive five-stage filtration system to remove over 99 percent of contaminants. The filtering screen, foam distributor, activated carbon and oxidization, ion exchange, and ultrafine screen all work to thoroughly remove particles.
NSF Certified
The NSF has officially certified ZeroWater filters under standard 53 and 42. This means that these filters have been thoroughly tested and confirmed to reduce particles such as lead, chromium, chlorine, and mercury from the drinkable water.
Removes Lead, Chlorine & Minerals
Through its journey to your glass, tap water can become contaminated with unhealthy or even harmful particles such as lead, chlorine, and chromium, as well as various other minerals. These can be harmful in specific quantities and, therefore, should be reduced as much as possible.
Eliminates 99% of TDS In Water
Total dissolved solids, or TDS, are minerals, inorganic salts like calcium and sulfates that have dissolved in water over time. TDS can also be unhealthy to consume over time but can be almost entirely removed by Zero Water filters.
Ready Pour Technology
Sick of waiting for your water to filter entirely before being able to drink it? ZeroWater water pitchers are built with Ready Pour technology, allowing you to pour yourself a glass of purified water. In contrast, the rest of the water in the reservoir continues to be filtered.
Water Quality Meter
Available for free with each purchase, ZeroWater Tech provides a free water quality meter. This meter allows you to test purified and impurified area. It will enable you to gauge how contaminated the water is. On ZeroWater's website, there is a chart that allows you to estimate how often you will need to change your filters based on your water quality.
Multiple Sizes Available
Whether you work in an office or have a busy home, there are various pitcher sizes and styles to suit you. From a portable tumbler to a 40 cup pitcher, there are many filter options to suit any home or working environment.
---
6 Best ZeroWater Filters Reviewed
1. ZeroWater ZP-010
Best Water Filter Pitcher
Our pick for best water filter pitcher, the ZeroWater ZP-010, is an Amazon Choice product and an excellent choice for smaller homes or offices. The free included filter uses the same five-stage filter process as other Zero Water products.
It utilizes coarse material, foam, activated carbon, oxidization, ion exchange, and an ultrafine screen to remove over 99 percent of contaminants from your water. A water quality tester is included with your purchase. It can be stored on the filter's lid, making for easy testing at any time.
This NSF certified product is perfect for removing nasty contaminants like chlorine and lead, as well as a variety of other minerals. The push to dispense spigot means that getting a crisp and refreshing glass of water is a simple one-handed gesture away. The comfort grip handle makes refilling and adjusting an easy process.
Often considered the best Zero Water filter for refrigerators, this filter uses space-saving design to avoid taking up too much space in your fridge. While we love this product and its initial affordability, the warranty only lasts for 90 days for the body and 30 for the filter itself, and the filters are expensive to replace. While these filters are useful, we wish that they could be more affordable.
---
2. ZeroWater ZD-20RP-N
Best 20 Cup Water Filter Pitcher
The next size up from the 10 cup pitcher, the ZeroWater ZD-20RP-N is the best 20 cup filter pitcher on our list. This large capacity pitcher uses the same five-stage filtering process as others on this list and is another Amazon's Choice entrant. Having a slightly larger pitcher in your home increases convenience and decreases refills over time.
In terms of free perks, you get a free filter and water quality meter with your purchase, allowing for a seamless start when using it for the first time. 99.6 percent of total dissolved solids are removed from the water, giving you and your larger family clean and healthy water on demand. Space-saving design prevents this pitcher from taking up too much time in your home or office fridge. The push to pour spigot and simple design makes this filter easy as pie to use and maintain.
We do wish that there was an ergonomic handle and that the handle was longer but love this model overall. One final note is that the cost of these filters can add up over time; bear this in mind and consider it before purchase. Overall, the ZeroWater ZD-20RP-N is an excellent in-between model for any small to medium home.
---
3. ZeroWater ZBD-040-1
Best Water Filter Glass Dispenser
The best water filter glass dispenser on our list, this large capacity pitcher holds 40 cups of water and is perfect for gatherings or business meetings. Sleek and stylish, this glass dispenser is designed to be put on display; you could even put fruit or purified ice in it for added flair.
As with all the others on our list, this dispenser follows ZeroWater's intensive five-stage filtering process that removes 99.6 percent of total dissolved solids. A push to pour spigot gives you tasty water quickly but could be more durable and have a better flow. ZeroWater's NSF certification also applies to this dispenser, making it perfect for removing lead, chromium, and other unwanted chemicals. It is also BPA free, which is an added bonus.
There is no handle or space-saving design here, but that is not necessarily an issue overall. We do wish that there were more design options and a more extended warranty but love the design of this product on the whole. Whether you want to impress at your next party or spruce up your kitchen island, this glass and chrome dispenser is here for you; give it a try and see if it is right for you.
---
4. ZeroWater ZT-026Si
Best Water Filter Tumbler
If you are looking for fresh and pure water on the go, the ZeroWater ZT-026Si is the best water filter tumbler on our list. This compact tumbler comes with a free straw and filter to get you started and a textured secure grip lid for easy refills.
In terms of effective filtration, this tumbler provides the same quality five-stage filtration process as any other item on this list. It comes in a compact and convenient design that suits most cup holders.
The sleek monochrome design suits a variety of personal and professional styles while delivering the high-performance one expects from ZeroWater. Over 99 percent of all total dissolved solids are removed, and the NSF certification proves its ability to remove chromium and lead as well as other materials.
We do wish that this model came in more color options and was made of more durable material. Still, overall we love its convenience and effectiveness. We hope that more size and color options will be included in the future. Nevertheless, we recommend buying the ZeroWater ZT-026Si water filter tumbler for yourself. Try it on the go filtration and see if it is right for you and your lifestyle.
---
5. ZeroWater ZS-011RL-2-N
Best Looking Filter Pitcher
Our top pick for the best looking filter pitcher on our list, the ZeroWater ZS-011RL-2-N, is a stylish and functional pitcher suitable for any smaller home or office. Able to handle up to 11 cups of water in total, this pitcher uses the same five-stage filtration process we have mentioned above. Over 99 percent of total dissolved solids are removed from the water.
The stainless steel finish really elevates this design to another level, and the ergonomically contoured handle makes handling this pitcher even more comfortable. The best metal zero water model, the ZS-011RL-2-N, comes with a free water quality meter and filter to make testing and starting a breeze.
It is worth noting that this pitcher can be a little heavy to hold, so be sure to handle it with care while pouring. As with all the other models on our list, ZeroWater filters are on the expensive side, and the costs can add up over time, depending on your area. We recommend looking into average contamination levels in your area before purchase. Overall, this is another great model from ZeroWater, and we recommend trying it for your home or office space.
---
6. ZeroWater Replacement Filters
Best ZeroWater Replacement Filters
Amazon's Choice for ZeroWater filters, ZeroWater replacement filters are available in a wide range of sizes and options depending on your product. It is possible to get both multipacks and a bundle with a pitcher or tumbler depending on your needs.
There are the standard size replacement filters designed for pitchers, tumbler sized water filters for the on the go tumbler, and mini replacement filters. The latter is compatible with Brita standard pitchers and comes in a three-pack for convenience.
It is these filters that provide the intensive five-stage filtration process that we know and love. Able to remove over 99 percent of total dissolved solids, these filters are handy but also expensive to maintain.
ZeroWater five stage filter reviews love the effectiveness of these filters but wish that they were more cost-effective. In terms of duration, ZeroWater filter life spans depend on the water quality in your area. Still, they often need to be changed every 2-4 weeks.
We recommend looking into various deals and the water quality in your area before purchasing a ZeroWater product to ensure that it suits your budget and needs. Overall, we love these filters and the fact that they are both practical and versatile.
---
The ZeroWater Range Explained
Owned by Zero Technologies LLC and founded in the early 2000s, ZeroWater is a decent competitor in the world of water filters. Although not as famed as other brands like Brita and Pur, ZeroWater products have been featured in multiple listicles and articles online praising their design.
Water Filter Pitchers
ZeroWater filter pitchers are perfect for providing clean and refreshing water on demand in homes and offices of many sizes.
Water Filter Glass Dispensers
Glass water dispensers are the perfect blend of style and function. These dispensers are great for parties or business functions.
Water Filter Tumblers/On-The-Go
For the busy person on the go, remembering to drink water can be difficult. ZeroWater tumblers give you clean water wherever you are.
Replacement Filters
Replacement filters are a vital element of the ZeroWater purification system. After a certain amount of time, your filter will need to be replaced.
---
Comparing ZeroWater Vs. Similar Water Filter Brands
ZeroWater vs. Brita
Both ZeroWater and Brita create products that use filter-as-you-pour technology and offer recycling programs for their products. In the ZeroWater vs. Brita debate, ZeroWater is often better at removing lead. However, Brita filters faster, and their filters are longer lasting and cheaper than ZeroWater water filters.
ZeroWater vs. Pur
As for Pur water vs. ZeroWater, ZeroWater filters are effective at removing lead and other contaminants, but Pur filters are more affordable and last longer overall. Pur is a more famous brand than ZeroWater, but ZeroWater filters are often faster at filtering our pollutants.
---
ZeroWater Filters Care & Maintenance
While we do recommend following ZeroWater filter instructions regarding care and maintenance, we do have some tips. Once you receive your filter, we recommend checking your water with the meter and comparing your result to this chart.
This can help you know how quickly your water filters need to be changed. We recommend cleaning your filter regularly with warm soapy water on all parts except the filter itself, ensuring you sanitize those parts. Rinsing your filter with hot water can help dissolve blockages or mineral build-up.
---
People Also Ask (FAQs)
What is a zero water filter made of?
Zero water filters are made up of plastic, foam, carbon, resin, and other non-woven materials depending on the layer in question.
How often should I change my ZeroWater filters?
That depends on your area. Test your water and compare it to your product documents to get an idea.
How many gallons of water does a zero water filter hold?
That depends on a variety of factors and your water contamination levels.
Does zero water filter remove chromium 6?
Yes, it does remove chromium 6, as well as a variety of other minerals.
What does zero water filter out?
ZeroWater filters out pollutants like lead, chromium, chlorine, other particles and minerals, and a variety of TDS.
Does zero water filter remove good minerals?
ZeroWater removes any minerals that get caught in the system.
Why is my zero water filter slow?
Your ZeroWater filter may be a little slow naturally for thorough filtering. If you notice decreased speed, the filter may have a large bubble or blockage inside.
Why does my ZeroWater filter pitcher smell like fish?
If your pitcher smells like fish, it may be time to change the filter and thoroughly sanitize your pitcher.
Where can I buy ZeroWater filters?
You can buy ZeroWater filters from places like Amazon, Walmart, Target, Kohl's, Home Depot, and other retailers.
---
Conclusion
Overall, ZeroWater's small but effective range is excellent for removing contaminants from your water, allowing you and your family peace of mind. Bear in mind how often you will need to change your filters and keep some spares on hand to have a smooth drinking experience.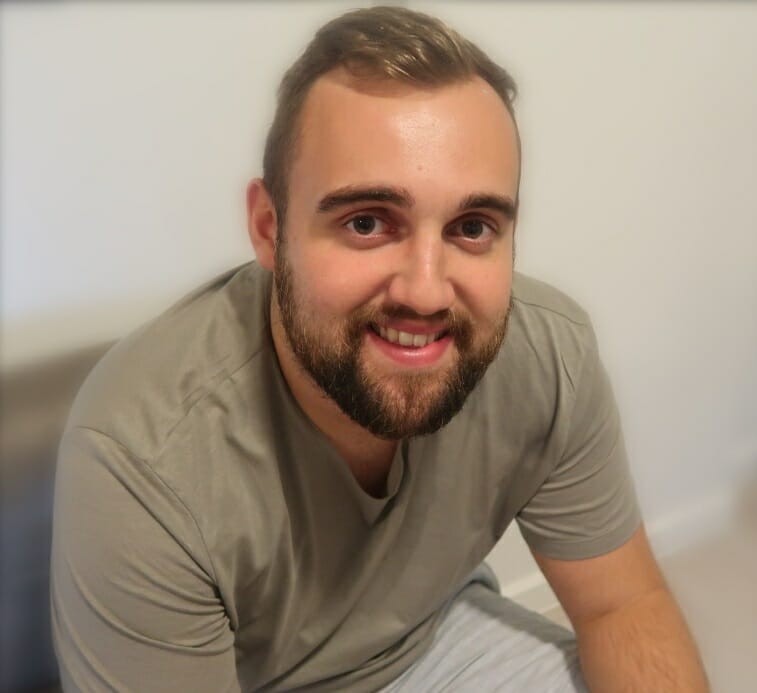 Matt is a freelance writer, English graduate, & keen traveler from the UK. As a specialist plumbing expert, he enjoys writing about everything there has to do with at-home plumbing products & related problems. When he isn't writing, he's usually drinking coffee or planning his next adventure. In his spare time, he also runs his own blog all about digital nomad life.