Water heaters are one of the appliances we expect to change out for new every 8 to 10 years. With so many types, options, features, and brands, the choice for your next water heater can be difficult.
In this article, we take a close look at State brand water heaters. We will rate, review and investigate the advantages and disadvantages of the brand. We also compare the brand against other well known water heater manufacturers to help you decide which is best for your family's needs.
Page Contents (Click Icon To Open/Close)
State Company History
State has an odd history. It started in 1946 when Herbert Lindahl Sr. started the State water heater company. In the beginning, it was a small, single-owner company that produced coal and wood-burning stoves. Since then, though, new technologies, innovations, and advancements have propelled the company to make some of the best budget water heaters in the world.
In 1948 State produced its first electric water heater and never looked back. In the mid-50s, they added porcelainized glass lining, which they still use today. Then, right before the turn of the decades into the 1980s, State was granted a patent for Sandblaster, a design that reduces sediment build-up in the bottom of the tank. They also began using foam insulation between the inner and outer tank.
As of 1996, State was the world's largest water heater manufacturer, boasting almost 3000 employees and producing an average of 10,000 units per day. Around 2003, though, the company was purchased by AO Smith, one of the most prominent names in the industry.
Today, manufacture takes place in AO Smith plants and using AO Smith parts. However, the process, nameplate, and pricing are still from State. Many consider State the budget models of AO Smith, but the truth is State is still its own brand and name, using some upscale components from the larger brand.
---
Types Of State Water Hea

ters
State water heaters produce all of the major types, including gas, electric and indirect. Various sizes, capacities, and installations are also available. Let's take a closer look.
The gas models come in both tanked and tankless. You will find various sizes as well. The capacity falls between 10 and 120 gallons for both styles, and the installation is pretty straightforward. This does keep costs down and allows for professional installation at affordable rates.
What you want to watch for, though, is the lack of safety features. State does have safety included, of course, but not as many as other brands. In most cases, this isn't a major concern as the important factors are present, though.
Natural gas is the primary supply preference. However, there are adapters for propane or alternative gases on some of the models. The tankless models offer even heat distribution at a high flow rate, while the tanked models retain the heat for long periods.
The electric models also come in tanked and tankless models that are energy-efficient, with many models being Energy Star rated. You will find the standard sizes between 35 and 120 gallons for the tanked models.
On the tankless models, the features are there, and the flow rate is high. This allows for constant and near-instant heat at all taps in the home. You will also find that install is simple to help keep costs down.
Indirect Water

Heaters and Other Types
Boilers offering indirect heat as well as heat pump models are also available.
These aren't unique, and they also aren't offered by all brands, which helps State stand out in a crowded market. While they don't have many models in this range, they are there and ready for install.
---
Why Choose State Water Heaters?
State water heaters have plenty of reasons for consideration. Some are more prevalent than others, though. Let's take a closer look at the biggest reasons for choosing State.
The Sandblaster technique of jetting the water into the tank helps minimize sediment deposits. This type of self-cleaning keeps the water flowing, scale and sediment to a minimum, and prolongs the life of the water heater. While they aren't the only company that offers this cleaning feature, they are among the first and best at it.
State offers three lines of products, and each has about 100 different models involved. You will be hard-pressed to find more options in sizes and capacities anywhere else. The indirect heaters and boiler style water heaters don't have as many styles. But don't be surprised to see this company pushing thousands of models out over time.
Energy Star certification means that the systems are consistent, heat evenly, and produce hot water without wasting electricity. Of all the electric models offered by State, almost all of them are Energy Star certified. The remainder are close but function with a different strategy in mind. Instead of being highly efficient, they produce more water at higher temperatures for on-demand services.
As mentioned above, State falls slightly behind on the number of safety features on their models. Since being acquired by AO Smith, though, it has gradually increased. Still, you get thermal and overload protection and the all-important temperature and pressure relief valve.
The warranty is a bit of a double-edged sword. Higher warranty coverage is available on the higher end and larger models, which cost a lot more. The lower-end and more popular models offer a median type of warranty. We will cover the warranties in more detail further below.
---
Unique Features Of State Hot Water Heaters
Each brand brings something fresh and unique to the market in order to stand out. State is no different with their water heaters. Let's take a closer look at what they offer you to stand out in the marketplace.
Dynaclean Diffuser Dip Tube
The diffuser dip tube is made from a patented material State calls Pexan. It is a cross-linked polymer design that can withstand long term exposure to temperatures up to 400 degrees. This diffuser tip reduces lime and sediment build-up in the tank to help keep the system clean and functional.
State, along with AO Smith, has added durable plating, powder coating, and stability to the overall design. While this doesn't sound like a huge step, it is one of the small features that make for a better product.
Intelligent Control Logic
A microprocessor gives operational parameters and differentials for better sensor performance, resulting in faster heating response and optimized performance. In short, this microchip helps all the other components work better, smoother, and perform well together to keep your water at the right temperature and flowing freely.
Sacrificial Magnesium Anode Rod
Coreguard rods are made from aluminum or magnesium. These sacrificial rods use electromagnetic properties to attract minerals and deposits, which cause them to corrode away. What this does is give you a replaceable piece that becomes corroded, so the tank doesn't get affected. Magnesium is weaker and better for those with hard water, while aluminum is better for soft water.
Flammable Vapor Ignition Resistance (FVIR) is a water heater design that senses external flammable vapors and prevents the internal combustion flames from exiting the system. It is a safety feature found on most brands today, but not everyone uses it.
State models do, and with the additional flame arrestor plate inside the chamber, you don't have to worry about stored chemicals near your water heater combusting.
---
State Hot Water Heaters Reviewed
After being acquired by AO Smith, State water heaters offered their models in three groups, known as the Proline Series. The upgrades offered by Smith allowed State the ability to add commercial-grade components to their systems while keeping costs down.
You will find the three series types (Proline, Master, and XE) in both gas and electric-powered models. Read along as we discover what these series models have to offer you and help you decide which one is right for your family's needs.
The Proline gas series uses commercial grade parts to add value to the durability of the models. Generally accepted to be more cost-effective than electric models, gas-powered water heaters must be properly vented and require sensors to detect vapor build-up. State water heaters have these sensors, and they work well.
You will find that there are over 100 different models of gas water heaters in this series. Ranging from 30 to 98 gallons, over 80 of the models are rated as Low NOx, while the other 20 models are rated as Ultra-Low NOx.
Keeping costs low and value high, the baseline model of gas heaters is one of the most popular on the market.
On the electric side, you also find different sizes with the table-top, compact, and point-of-use models. These smaller units are designed for on-demand usages, such as remote restroom use, crawl space installation, or even offering a flat-topped model at only 36-inches tall.
Ranging from 2 to 55 gallons, the electric side of the ProLine series is easily one of the largest in the industry. Everything from a single room apartment to a busy office building will find a model that fits their needs.
State Proline Master Series
Like the Proline series, the Proline Master series offers outstanding performance at a reasonable price. They also come in both tanked and tankless gas or electric-powered models.
The gas-powered models range from 40 to 55 gallon tanks, and again, all models are either Low or Ultra Low NOx rated. They also come with an 8-year warranty instead of 6 years and offer you a low sediment build-up rate.
On the electric side, you have ranges in tank capacity from 40 to 55 gallons as well.
Two of each model is available currently and come with all the required safety features, ease of install and 8-year warranty you are to expect from the Master series.
The Master series also comes with an improved tank design giving you stainless steel cored anode rods and longer-lasting upper and lower tank components for added years of service to your home.
The Proline XE isn't the most extensive collection of State water heaters, but they are quite special. The XE stands for eXtra Efficiency, and they are among the highest efficiency rating models offered by the company.
The gas-fueled models range in size from 30 to 55 gallons and come with all the bells and whistles State has to offer. This list includes digital readout displays with status and error codes, self-cleaning tanks, and commercial grade upper and lower tank components.
The added protection and safety features do add to the cost, but you also get more reliable years of service from them. Because of this, you get State's longest-lasting warranty of 10 years.
On the electric side, the same features, tank enhancements, and user-friendly features are found, just without the gas lines and venting needs. With tank sizes ranging from 40 to 80 gallons, you are sure to find the right fit for your home.
State Proline (Master & XE) Water Heaters
| | |
| --- | --- |
| | |
| | |
| | 25,000 to 110,000 BTU Input |
| | |
| | Up to 335 Gallons Per Minute |
| | Glass-lined stainless steel, foam insulated |
| | Temperature settings, overheat/overload protection, auto shut off |
| | |
Comparisons With Other Hot Water Heater Brands
State is a great manufacturer of water heaters in their own right. With over 7 decades of business, they are doing something right. But how do they compare to other well known hot water names in the industry?
We compare them to Rheem, AO Smith, and Bradford White to find out.
State and Rheem are competing in the same market, which makes this comparison all the more important. Unlike other brands, Rheem water heaters focus on a high-quality product that is affordable for most budgets. They have durable units with a decent warranty and enough selection to meet most needs.
State also has affordable products for most budgets and a decent warranty. Where they differ, though, is in the backing of the new parent company AO Smith. With the help of the premium brand's influence, State can produce more units, more sizes and capacities, and keep up with demand.
The differences between these two are slight, but the edge goes to State. While Rheem has slightly lower prices, State excels in production and innovation.
Learn more - Rheem hot water systems

As the parent company, AO Smith water heaters have a distinct advantage here. Their water heaters are of higher quality, have more extended warranties, and use premium components. The selection isn't bad, either, and selling through Lowe's with the AO Smith Signature Series, they are in direct competition with State.
State, though, also has high-quality components and a durable design. As a result, their installs are less expensive, and they have a longer list of sizes and tank capacities than AO Smith offers. Their commercial line, though, is far inferior to what AO Smith provides, and there is little comparison to be made on that end. For the residential side, though, it comes down to your budget.
If you need a budget-friendly model that will hold up for a decent amount of time and give you lower maintenance than most smaller brands, State is the way to go. If you need a higher output, longer-lasting unit and don't mind paying more to get it, AO Smith is the clear choice.
Learn more - AO Smith hot water systems
Bradford White may be the largest and most popular water heater brand in this industry. Long considered the gold standard, their water heaters are state-of-the-art, high quality, and premium builds. When it comes to performance, output, heating quality, and construction materials, Bradford White wins on all counts.
State only has an advantage in the price department and rivals Bradford White in the number of sizes and capacities of their models. However, Bradford White is wholesale only and must be installed by a professional to have the warranty applied.
State should be installed by a licensed professional but can be done as a DIY option without affecting the warranty. As the clear winner, Bradford White has little to worry about from State. But consumers can choose the budget route or premium route and go with either brand without regret.
Learn more - Bradford White hot water systems
Wher

e To Buy State Water Heaters?
Where you buy your State water heater will depend a lot on your installation plans and your location. Unlike other brands, State isn't limited to the wholesale market, and they aren't locked into a single retail location, either.
You will find State products all over, including hardware stores, Home Depot, Lowe's, and online through sites like Amazon.
However, if you are going for a professional installation, it is wise to choose your installer first and then order the State water heater through them. This will save on shipping, processing and you will know that the model selected is the right size for your family's needs.
Finding that perfect contractor can be tough. We can help with that, too. Below you will find an app from our partners at Networx to bring you instant results for local, licensed professional contractors that meet all your installation needs.
---
Installation Of State Hot Water System
As we have mentioned, State water heaters (with a few exceptions) are available for retail purchase and a DIY installation. While we can't stop you, we strongly urge you to consider professional installation.
The process itself is not overly difficult, but gas-fueled models need special venting, connections, and setup. Electric models require specific plumbing needs and power cycles. If you perform the work yourself, you won't have the benefit of a labor warranty, and any problems that arise because of the install will come out of your pocket.
With a professional installation, you are backed not only by the State warranty but the labor warranty of the contractor as well. On average, you can expect to pay an additional $400 to $800 to have a State water heater installed. However, if something goes wrong, repairs and labor can easily exceed $1000 without those warranties.
We have partnered with Networx to bring you a free tool that will help you find the best State installers in your area. Check out the form below and get your estimates today.
State Water Heater Maintenance
When dealing with water heaters, the maintenance and care level is relatively low. Tucked away under a cabinet or in a closet, we don't think about them until something happens. However, preventative maintenance and inspections are crucial to longevity and peace of mind.
At least every other month, you should check that the serial number can still be read. This is one of the most important numbers for your warranty, parts ordering, and other needs for your water heater, and the rating plates can easily get corroded and become unreadable.
The serial number is located on the rating plate generally between the two large warning stickers on the front half of the unit.
At this time, you also want to give the safety features a quick test. Pull the emergency relief valve and ensure it opens and closes back. You will also want to ensure that the water supply valve turns easily should you ever have to shut it off for repairs or replacement down the road.
Beyond that, you just want to keep the unit and area clean and free of dirt, dust, and debris. Keep the owner's manual handy and refer to it for timing checks of the anode rod replacement. You will want to keep these rods new and in working order to prevent corrosion of the tanks as well.
---
State Water Heater Warranty Information
The warranty coverage for a State water heater can last from 6 to 10 years, depending on the model. To know what coverage your water heater has, you only need to look at the model number.
With the model number, the 2nd and 3rd digits are needed to determine the coverage terms. If they are S6 or N6, the coverage is 6 years long. If the digits are W8 or N8, then the coverage is 8 years. Finally, if the digits are SX or NX, then the warranty lasts for 10 years.
The basic details of the warranty are:
One big caveat is that depending on the type of claim you make, State may wish to have the unit inspected. It is your responsibility as the owner to ship and pay for the water heater or component to be returned. In most cases, this is not needed, but it does happen.
---
State Water H

eater Replacement Parts
In most cases, there aren't going to be a lot of replacement parts needed. State builds durable units, but the consumable parts and most common problem parts are few and far between.
For most gas-fueled models, the biggest replacement part is the thermocouple. These are easily replaced and only take a short amount of time to do so. They are also readily available replacements through most home improvement stores or found through Amazon online.
You may also find that one of the thermostats (either upper or lower) fails and requires replacement. Again, these parts are easily replaced and can be found through Amazon or on the AO Smith or State websites, and general retailers.
One part designed to fail is the anode rod. Replacement may require more time and professional assistance since the system needs to be drained and powered down to replace. If you are comfortable with the replacement process, though, it can be done by the homeowner.
---
People Also Ask (FAQs)
How do you light a State

select water heater pilot?
State water heaters are equipped with a Piezo ignition switch. Once the tank is full and power is supplied to the unit, you only need to push the ignition button. The pilot light will light itself internally, which can be viewed through the pilot light window. Press and hold the button until you can see the flame. Release the button and the pilot light should remain lit. Repeat the process if the flame goes out, depressing the button a little longer the second time.
How old is

my State select water heater?
Your State water heater will give you the date of manufacture on the rating plate. The first four digits of the serial number are the date. The first two digits represent the year, and the 2nd two digits represent the week number of the year. So, for example, a serial number that begins 1225 will have been manufactured on the 25th week of 2012, which is between June 18th and 24th of 2012.
How do you drain a State select water heater?
To drain a water heater, you need to turn off the power source, either at the circuit breaker or the gas line. Then, turn off the water inlet valve and connect a water hose to the drain bib at the bottom of the unit. Open the bib valve, and the water will drain through the hose to your drain or outside the home. Once complete, reverse the steps to restore power and reignite the pilot light (if equipped).
How much is a state water heater?
The cost of a State water heater is determined by a lot of variables and factors. Where you buy, the type, size, and capacity of the model, who installs it, and where you are located are the largest of these factors. In most cases, the range can fall between $800 and $2200 for the unit and installation.
How can you adjust the temperature on the state select w

ater heater?
You will find two thermostat dials on the unit. Both dials should be initially set to 120-140 degrees F. If you decide to increase the temperature, you need to turn both dials clockwise. Likewise, to decrease the temperature turn them counter-clockwise. Both dials must be set to the same temperature.
---
Conclusion
State water heaters have one of the largest overall model selections in the market. Designed for most budgets, these eco-friendly units are simple to install and cost less than most other big-name brands.
With State, you get a durable and reliable water heater that can stand up to 6 to 10 years worth of use and, in most cases, much more. While you won't have the premium parts and components of some of the bigger names, you still get reliable hot water service for your home and family.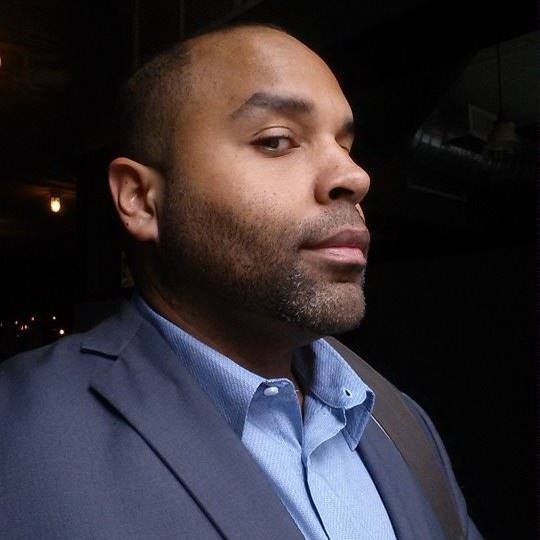 Ian Haynes is an expert writer who has successfully deployed over 500 plumbing pages and other related content. He has an excellent understanding of home plumbing issues and translates his experiences via Plumbing Lab so readers can have a better understanding of common household problems. Outside of his work, Ian likes exploring Brooklyn with his Labrador.