When it comes to heating the water in your home, you have a lot of options. Not only do you need to decide on the right style, type and capacity, but you also need to pick a brand.
Of all the brands of residential water heaters, AO Smith is one of the major names and most recognized brands. This article will rate, compare and provide some awesome AO Smith water heater reviews, as well as look at their warranty, parts, options, and safety features.
Page Contents (Click Icon To Open/Close)
AO Smith Company History
Arthur Oliver Smith joined his two brothers and their father in his father's metal and hardware business. They began making metal frames for baby carriages and bicycle frames. They quickly developed a new lightweight metal for automotive frames. And by 1890 were a significant contributor to the foremost automotive industry leaders.
The Smiths continued to grow, expands, and find new innovative ideas to incorporate, and in 1936 they revolutionized the glass lining in water heaters. From there, the water heater industry took off.
It wasn't long before AO Smith expanded into Canada and Europe and became the first US water heater manufacturer to enter the Chinese market. For over 140 years, the company has continued to grow, excel and prosper under Arthur's father's legacy of putting the customer first and solving their problems.
---
Types Of AO Smith Water Heaters
AO Smith offers two lines of water heaters: a professional-grade series called ProLine and a residential series known as the Signature Series. Both offer various fuel types, sizes, and capacities, which we look at by fuel type here.
You will find gas fueled water heaters in both series lineups. Moreover, AO Smith offers gas water heaters in both tank and tankless designs. No matter what your needs are, there is a gas fueled model for you.
The venting and capacity options are fairly standard, with 50 to 120 gallon options for tanked units and a high flow rate for the tankless modes. On the ProLine side, you get larger capacities and higher flow rates, of course, but the cost offset may be too high for some homeowners.
With natural gas and propane adapters, you can run your water heaters at virtually any time to bring consistent temperature hot water to all the faucets and taps in your home.
There are plenty more options on the electric water heater side, ranging from 208 to 240 volt systems, large-capacity tanks, and the popular tankless models.
For the Signature Series models, you get options from 30 to 120 gallons, with the 35 to 75 gallon range being the most popular, affordable, and easiest to install.
On the ProLine side, once again, you see a few more options, higher capacities, and increased energy efficiency. However, the markup from Signature to ProLine is a little lower than the gas fueled options. For homeowners looking for the best of the best, the AO Smith ProLine series is not out of the question.
Hybrid and Other Fuel Type Water He

aters
The Signature Series doesn't offer hybrid or dual-fuel options, but you can find them in the ProLine series. Whether you run on multiple power sources, including solar, or want the freedom of a boiler to heat your water with an indirect water heater, the ProLine is your only option.
Compared to other brands (as we will see in more detail further below), the ProLine is one of the highest priced lines in the industry. However, that price point is still an excellent value for those that fit the budget range.
---
When looking for a new water heater, either for replacement or as part of new construction, there are definitely advantages and disadvantages to all brands. What sets AO Smith apart, though, is detailed below.
With the exception of possibly Bradford White water heaters, AO Smith has one of the largest lines of eco-friendly options.
Their plants are always updated, and manufacturing is as green as possible in every instance. This results in a cleaner output, higher efficiency, and greater value overall for everyone involved.
Unlike some smaller brands, AO Smith can push out various sizes, capacities, and types of water heaters. For example, you can find small, tankless designs made for a single room or large, multi-family tank models made for condos and apartment buildings.
When you know what size you need for your family's hot water, AO Smith will be ready with an option or two for you to choose from.
We all look to save money, and investing in a name-brand system means a higher upfront cost in most cases. However, the name brands like AO Smith mean you get better fuel usage, less waste, and higher heat retention. All of those works together to bring your energy efficiency up and your annual utility bills down.
The safety of their customers is of high importance to the company. To that end, AO Smith installs and creates some of the most innovative safety features in the industry. From heat and vapor sensors that keep your home, family, and belongings safe, you also get leak protection, safety shut-offs, and automatic microprocessor monitoring.
AO Smith knows that the average life span of a standard water heater is between 5 and 8 years. Therefore, they strive to make products that last longer than expectations, and to that end, they stand behind their products.
All of their warranties cover defects, breakdowns and some even cover labor costs. You will also find some of the most extended warranties in the business. AO Smith typically ranges between 6 and 12 years of warranty coverage, with most of their models on the higher end, between 10 and 12 years.
---
Unique Features of AO Smith Hot Water Heaters
AO Smith makes a household component that is rivaled by many. This industry is not without competition, so AO Smith needs to stand out. By offering unique features, they do just that. Let's take a look.
From the late 1930s, the Smiths created glass-lined inserts for water heaters. Their research and development teams worked feverishly to grow and innovate this side of the industry.
Today, we have Permaglass Tank linings. This corrosion-resistant lining shields the tank against rust, sediment deposits, and scale build-up. All of which lead to premature heater failure and lower efficiency.
One of the newer technologies being introduced is known as ICOMM. Currently, the ICOMM Elite is a way to monitor and report your water heater's activity, errors codes, and leak detection. Everything is monitored with sensors and microprocessors and sent to a browser app for you to view at any time.
You can access current or past water heater data, live water heater status, and see leak detection notifications. The system also lets you contact a repair center instantly for minimized downtime and works with multiple units simultaneously.
Designed for contractors, businesses, and commercial applications, ICOMM is a great way to keep track of your customers, installs, and issues.
Fully Modulating Combustion
The combustion is where most water heaters burn through their fuel and use the most energy. With AO Smith's fully modulating combustion, the burners are regulated and only fire when needed. This not only raises efficiency but adds a longer service life to the entire unit.
Unique Helical Coil Heat Exchanger
If water is going to leak, aside from physical damage, the most likely culprit is the heat exchanger. Constantly going through heat cycles, this important aspect of a water heater has many welded areas and built-in weak spots. However, AO Smith has changed the design offering fewer weld joints and a more uniform heating space.
Powered Anodes On All Models
Conventional anodes have some issues and are notably cheaper in quality than AO Smith anodes. The titanium-powered anodes in all AO Smith heaters work in all water types and conditions, never need to be replaced, and prevent the foul water odor that is common with conventional anodes.
Temperature and Pressure (T&P) Relief Valve
The pressure relief valve is part of the overall safety system of any water heater. This emergency valve releases steam, water pressure and helps control the temperature if the system overheats.
The AO Smith valve is designed to never stick or corrode, allowing you peace of mind knowing it will be operational should you ever need it.
---
AO Smith Water Heaters Reviews
AO Smith water heaters can be grouped into two sections: wholesale and retail. The retail version, known as the Signature Series, is sold exclusively through Lowe's.
The wholesale line, called ProLine, can only be acquired through a professional installer or contractor. Let's take a closer look at both groups to find out which is best for your family's hot water needs.
ProLine Professional Series
The ProLine series is where you will find the largest selection, biggest capacities, and highest energy efficiency ratings.
These models must be installed by professionals for warranty coverage, which is why they are a wholesale series, not available in retail outlets.
ProLine has 6 different types of water heaters, including gas, electric, hybrid, gas and electric tankless, and combination boilers. Installation of these models is a little more involved because of the additional sensors and optional ICOMM connectivity.
However, the homeowner having a ProLine model installed has a larger budget set aside and needs the additional capacity, space-saving design or higher efficiency for the long run. The warranties for these models vary slightly and will depend on the size, type, and who performs the installation. In general, though, expect 10 to 12 years' worth of coverage.
| | |
| --- | --- |
| | |
| | Gas, Electric, Hybris, Indirect |
| | 50000 to 185000 BTU Input |
| | |
| | Up to 220 Gallons Per Minute |
| | High-quality construction of glass-lined tanks, titanium rods, and powder-coated finish |
| | Auto shut off, venting and gas detection sensors, anti-flow back flame source, temperature control |
| | |
The signature series is a more affordable option and is sold directly to consumers through Lowe's. You can shop the AO Smith website, Lowe's website, or visit a Lowe's store in person. You will find four styles of water heaters in this series, all of which will meet your most basic hot water needs.
The gas model options come in both tanked and tankless. Installation is a bit easier than the ProLine models, which cuts about an hour of labor fees off the top of your initial investment. You also get the benefit of glass lined tanks, anti-corrosion, and anti-sediment protection, which help prolong the life of the system.
The electrical models offer the same, without the gas lines and pilot lights, of course. Their anode rods are generally aluminum, though the higher-end and larger models use the newer titanium rods to prevent corrosion.
The warranty coverage is more basic with these models but does not require professional installation. It is still highly recommended, though. With the warranty coverage, it will last between 6 and 10 years, depending on model, size, and install type.
Whichever model and style you go with, tanked or tankless, space-saving or full cabinet, you will have all the hot water you need for your entire home and family.
AO Smith Signature Series
| | |
| --- | --- |
| | |
| | |
| | 25000 to 140000 BTU Input |
| | |
| | Up to 190 Gallons Per Minute |
| | High-quality construction of glass-lined tanks, titanium or aluminum rods, and powder-coated finish |
| | Auto shut off, venting and gas detection sensors, anti-flow back flame source, temperature control |
| | |
---
Comparisons With Other Hot Water Heater Brands
AO Smith is a recognized and popular water heater brand name. But how do they compare against other names in the industry? In this section, we compare the brand against Rheem, Bradford White, GE, and Richmond water heaters.
Rheem may be the biggest name in tankless water heaters at the moment. While all major brands offer tankless models, Rheem seems to have leapt ahead of the competition in both performance and volume.
Compared to AO Smith, Rheem's units are easier to install, generally cost less, and work just as well. However, AO Smith still has better construction, higher quality parts and tends to last a few years longer.
For standard tanked models, Rheem is of no comparison. However, their products are not bad by any stretch of the imagination. Compared to AO Smith, though, it is a clear advantage to AO Smith. Better quality, more options, and a strong ProLine series that stands above most other brands in any category.
AO Smith Vs Bradford Wh

ite
AO Smith's biggest competitor is easily Bradford White water heaters. Bradford White is a US based company that doesn't have quite the long history of AO Smith but offers exceptional water heaters.
With glass lined tanks, additional safety features, and high-quality components, Bradford White brings you excellent quality and performance. They also have over 60 models that are Energy Star rated and offer tons of rebates and credits.
However, AO Smith has the Signature series, which is sold through Lowe's direct to consumers. Bradford White is wholesale only and deals with dealers and contractors instead of retailers, much like the ProLine from AO Smith.
That and a longer warranty period from AO Smith make their models alluring. Still, we can't say many bad things about Bradford White; if you can afford their price tag, they have a great product.
After the GE move to China, water heater production never met expectations. In 2016, the company stopped production on the GeoSpring high-efficiency models, as well as their line of heat pump water heaters.
All remaining are the standard tanked and tankless systems that are comparable to AO Smith's Signature Series. However, GE falls short on high-quality parts, and their best model lasts just shy of a decade. With a longer life expectancy and more safety features, the AO Smith models are at a clear advantage.
This isn't to say that GE has bad units. They do not, and for the price, the standard models are a great value. They are simple to install, use and maintain and offer a generous energy efficiency on their own. However, compared apples to apples against AO Smith, they don't really stand up.
Richmond water heaters may not be a familiar brand to you. Our review of the Richmond brand may change your mind, though. They offer great value for your money and can rival any of the big brand names at any time.
While production is slower and the number of models in production is less, the differences tend to end there. Richmond has high-quality components tucked away behind their nameplate and offer a decent warranty, too.
Still, compared to the level that Bradford White, AO Smith, and Rheem, Richmond has a little catching up to do. Richmond is a solid answer to your problems if you need a quick replacement and don't have much of a budget. Otherwise, save up a bit and get an AO Smith for more efficiency and slightly better savings in the long run.
---
Where To Buy AO Smith Water Heaters?
Where you buy an AO Smith water heater will depend greatly on which model you choose. The Signature Series models are sold exclusively through Lowe's stores and the AO Smith shop on Amazon. There are no warranty restrictions for DIY install with this series, but that isn't always the case.
The ProLine series water heaters must be installed by a professional. You can also only buy them through select dealers and contractors. This also includes the warranty and repair parts in the future, so make sure you keep that in mind if you want to keep your warranty in place.
You can search Lowe's and Amazon for Signature Series models or use the AO Website to find a local dealer for the ProLine series models. We have also partnered with Network (see below) to help you find a reliable, trusted, and local contractor for the project.
---
Installation Of AO Smith Hot Water System
Installation costs will vary from model to model and even based on your location. It is also based on the size and capacity of the water heater you plan to purchase.
In most cases, installing an AO Smith water heater will take about 3 to 4 hours. From their gas and electric tanked models, the average installation cost can range between $400 and $1200, plus the cost of the water heater itself.
It is almost always ideal to hire a professional to install a large investment like a water heater. Not only are you covered by the warranty for sure (some void if you install it yourself), but you also get a labor warranty from the contractor.
If you need assistance in finding the best contractor in your area, we can help with that. Our partner, Networx, offers the app below to help you get instant results from trusted and well-reviewed professionals in your local area.
---
AO Smith Water Heater Maintenance
Water heaters don't have a lot of issues and generally don't require daily or weekly maintenance. However, there are some tips to help you know when to do preventative maintenance and when to call a professional for assistance.
You will want to read the owner's manual that comes with your unit. If you have lost it or need another copy, the AO Smith Library has copies of most past and all current models available for download. The manuals will have troubleshooting guides and tips specific to your model and type of water heater.
For other basic troubleshooting, we have a guide of the most common issues that arise with water heaters, their possible causes, and simple solutions you can check for.
| | | |
| --- | --- | --- |
| | Pilot light out, power not sent to unit | For gas models, ensure the pilot light is lit, and gas lines are open and flowing to the unit. For electric units, check that none of the circuit breakers are not tripped |
| | Cold weather. Heat exchanger burnt out | If it is wintertime, the most likely cause of an otherwise fine working system is poorly insulated water pipes. Otherwise, the heat exchanger may be broken or damaged and in need of professional inspection. |
| | | |
| Pilot Does Light But Goes Out Right Away | Gas is off, gas tube clogged | Ensure gas is turned on and making its way to the pilot light. If gas is on but no flame ever develops, the tubes may be clogged and should be cleared or replaced. |
| | High sulfate bacteria in the tank | Soft water breaks down magnesium that creates sulfate gas giving the water a rotten egg smell. You will need to sanitize the tank or chlorinate the water. Contact a professional for pricing and details. |
Also, note that if you have the ICOMM Elite system, you will also have error codes on your app, browser, or on the display on the water heater.
There is a separate guide for the ICOMM system that will explain the codes and the proper next steps. Those next steps are often to call a professional for inspection and repair, but you can perform some of the repairs yourself, as long as they don't mess with your warranty.
---
AO Smith Warranty Information
The AO Smith warranty is not a standard across-the-board warranty. It varies in terms and conditions based on the type, size, and series the water heater belongs to. The Signature Series models have the lowest warranty coverage, which begins at 6 years and goes up to 10 years.
These warranties are the most common where there is full coverage against defects, damage, or other problems for up to 3 years. The remainder of the warranty is prorated with an increasing portion of owner responsibility after each year passes.
The ProLine Series has higher warranty limits, up to 12 years. However, the individual units will vary in their coverage based on size, type, and who performs the installation. You will need to contact your installer for the warranty information, coverage, and any warrantied repairs or service calls.
In all cases, you will need your AO Smith serial and model numbers. These numbers are clearly printed on the rating plate on the front of each unit.
---
AO Smith Replacement Parts
In the rare instance you need to replace a part on your water heater, you have two options. The recommended option, especially if you have a ProLine model, is to contact the installer and check the warranty status and see if the part or issue is covered.
If your unit is still under warranty, professional replacement may be required to maintain the warranty. Otherwise, you can look for the part on sites like Amazon for a DIY replacement in your own time.
The most common DIY replacements are reasonably straightforward and only take a general understanding of the system. You should know about gas lines, electrical wiring, and how to shut off your water heater, of course.
The thermocouple may be the most replaced part on all water heaters. It is a fairly simple process and only requires you to turn off the gas before opening the service panel. In some cases, the upper or lower thermostat may burn out and need replacement.
This, too, is a relatively simple replacement process, as long as you have noted which connections are used and where they go before fully removing the old unit.
Finally, older models of AO Smith water heaters and some of the newer low-end models will have an aluminum anode rod. These can corrode and need replacement, unlike the newer titanium rods. This replacement is a bit more involved but can still be done as a DIY project if you have the tools and knowledge.
---
People Also Ask (FAQs)
How do you drain the AO Smith water heater?
Draining a tank is fairly easy. You only need a long garden hose and some time. First thing you want to do is turn off the power or shut off the gas to the unit.
Next, close the water supply valve to the water heater and attach the garden hose to the bib at the bottom. Place the other end of the hose in a drain or outside on the ground and open the drain bib valve.
The water will run out of the hose until the tank is empty. Reverse your steps to restore working power and water to the system.
How do you determine AO Smith water heater age?
You want to inspect the serial number of the unit itself and look at the first 4 numbers of this number. The first two digits represent the year of manufacture and the second two numbers are the week of manufacture. You may have to go back a while, though. AO Smith water heaters tend to last at least a decade or more.
How do you turn on the AO Smith water heater?
If the unit is electrical, you will want to connect and finalize the installation and turn on the water supply valve. Do this slowly to not put added pressure on the valve or joints and check for leaks.
After at least 5 seconds, there will be enough water to start the system. You only need to supply electrical power by turning on the breakers. The system will start up and heat the water to temp and begin its life cycle.
The process is the same for gas heaters, except you need to open the gas line valve and light the pilot light. From there, the water heater will light the burners as needed to keep the water at temp.
How do you turn up the temperature on an AO Smith water heater?
You will find two thermostat dials on the unit. Both dials should be initially set to 120 degrees F. If you decide to increase the temperature, you need to turn both dials clockwise.
To decrease the temperature, turn them counter-clockwise. Just ensure you have both dials set at the same temperature.
---
Conclusion
AO Smith is easily one of the largest and most recognized names in the water heater industry. With a history spanning over 140 years and built on a motto of customer first, the company has thrived, innovated, and controlled the market.
With the new lines of water heaters, you can find an affordable unit that will last as long as any other model. The Signature Series is best for those on a smaller budget or that need fewer options when it comes to installation specifications.
The ProLine series is a wholesale-only line that offers higher durability, warranty coverage, and price. For those that want the best, have larger space and need more output, this is the model line to go with.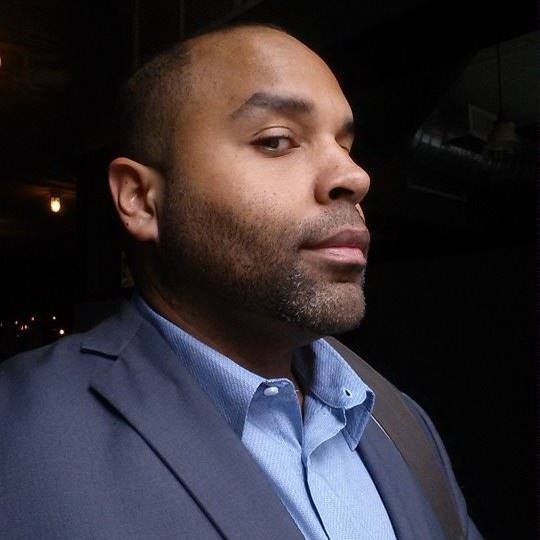 Ian Haynes is an expert writer who has successfully deployed over 500 plumbing pages and other related content. He has an excellent understanding of home plumbing issues and translates his experiences via Plumbing Lab so readers can have a better understanding of common household problems. Outside of his work, Ian likes exploring Brooklyn with his Labrador.