No matter the size of your apartment, the bathroom is one of the very best spots in any home.
Aside from doing your business on a toilet, the shower and bathtub allow you to kick back and relax. However, a bathtub wears and tears over time, and eventually, you will need to refinish the tub if you want to have it look brand new.
Most people often invest in an expert painter or bathroom designer to help refinish the bathtub. If you don't have the funds, you can do it yourself with one of the many refinishing kits on the market today.
In this article, we have selected some of the top refinishing kits available, making it easier for you to find the one that meets your needs.
Page Contents (Click Icon To Open/Close)
Bathtub Refinishing Kits Compared
| | | | | |
| --- | --- | --- | --- | --- |
| | | Porcelain and Ceramic Tubs | | |
| | | | | |
| | | | | |
| | | Porcelain, fiberglass, ceramic tile | | |
| | | Porcelain, fiberglass, ceramic tile | | |
| | | | | |
The Benefits of Tub Refinishing
If your bathtub wears out and the color fades, it tends to have a yellow color. The yellow color does not look clean, and the stain can be tough to remove.
If you want to fix this problem, you have one of three options. The first is to repair it with a specialist assisting you in the process. Alternatively, you can replace the entire tub, but this is not cost-effective, and it can be frustrating to have builders in your home all the time.
The third option is a refinishing kit, which consists of a new coating that will be sprayed on your tub. It might not clean up the tub to make it brand new, but it serves as the perfect low-budget alternative if you want to save a few bucks.
The refinishing kits can also be used if your tub is still fine, keeping it pristine and ready for use.
Also Read - Bathtub Faucet Reviews
---
Bathtub Refinishing Kit Buyer's Guide
Much like any other product you need, there is a competition between brands. Since each brand wants your sale, you need to look at a buyer's guide with the details to show you the important features. These features are the most important while giving you state of the art quality. We also feature products with DIY design.
Is The Product Eco-friendly?
The most important thing and argument in the modern era is climate change. Looking at activists like Greta Thunberg, one can see the importance of caring for the environment. Most refinishing kits have some form of paint. The paint serves as the coating that will act on the bathtub surface and give you the perfect shine.
Volatile Organic Compounds are commonly found in these products. The compounds do not have any harmful properties for humans, but they can have effects on the environment. Studies have shown that these compounds can even lead to toxic radiation, some of which might induce cancer in many of the susceptible individuals.
While we do not condone the use of these chemicals, we also understand how hard it is to find products that do not have any damaging chemicals. It is best advised that users spend some extra time looking at the ingredients. It is not that hard to look for formulations with the least amount of chemicals that could be damaging. Here are a few of these chemicals to look out for:
These are only a few of the main components found in paint and paint-like compounds. There are many more harmful toxins to look out for. However, you simply need to consider looking for products that have fewer of these compounds.
Bathtub Materials:
Not every bathtub has the same material. Frequently, you will need to look at the materials to ensure which type of refinishing kit is needed.
There are a few benefits and drawbacks to the different bathtub refinishing kits. We have isolated a few of the most common materials to give you a small breakdown of each:
Coverage/Quantities Are Important:
The product you choose will only have a limited quantity of paint or substance in it. For most of the larger tubs, especially those that have been faded severely, you might need more than one coat. IT might be a good idea to take the measurements of your bathtub. With a simple measuring band, you should be able to do it.
However, we mentioned that two coats are vital for the best results and to ensure that you get the surface covered. You might need to double up on the product and buy two of them. It is better to have more and some leftover than to run out of it. Having an expert help you with advice can be a sure way to ensure you get value for your money.
Also See - Best Alcove Bathtubs
Thickness Of The Product:
One thing people neglect to look at is the thickness. However, you can skimp on the product by opting for something thicker, as you won't need to add extra coats. However, we recommend asking around about the product to ensure you have an understanding. In the reviews, we also tried to include the thickness, helping you make the best decision.
Color:
If white is not for you, you don't need to settle for something that you do not like. If you have a special bathroom, you should be able to find the right color for your tub. However, a lighter color makes it look bigger and brighter. We should mention tha6t refinish it with a darker color can save you from doing it so soon afterward again.
Kit Contents:
For many people, the paint or the substance they will be using is the only thing they have in mind. However, you also need to pay some attention to the contents in the kit.
Yes, the paint will be the main star of the kit, but if you find something to apply it with, it could save you some additional cost when you need to apply it.
If you don't know which contents are the most important, we have designed a small list of the most important products to look for in the kit:
Additional content might save you a lot of money, but it is not essential. It is also important to consider the prices of the kits to see if you get what you pay for, as many brands could overcharge you.
Can You Apply It Yourself?
If you have experience with paint and adding new coats, you should be able to do it yourself.
However, modern products are made to give you clear instructions on how to apply the content without any issues.
Keep in mind that the alternative of having someone assist you is also a good idea for beginners, but it might be expensive.
---
6 Best Bathtub Refinishing Kits Reviewed
Once you grasp the important features and you have gone through the motions of selecting your intended color, you will be on the lookout for the ideal product.
If you are looking to improve or replace your old bathtub coat, here are the best products:
1. Ekopel 2K
Our Top Pick!
| | |
| --- | --- |
| | Porcelain and Ceramic Tubs |
| | |
| | |
| | |
| | |
| | Paint, base coating, hardener, painting tools |
If you want to reduce the harmful chemicals in your home, the Ekopel 2K Bathtub Refinishing Kit is one of the leading products that you can choose. It features an epoxy coating that does not peel off and retains the shine and shape for a long time. Once it has dried out, the product is also moisture resistant, giving it a longer life.
Users will receive a spreader and leveling comb that will combine to give you the perfect coating. With these accessories, you can quickly mix the product and have it ready for use on your bathtub. One of the other benefits is the curing times. The product will dry out within 24 hours of application, but we recommend leaving a bit longer.
You will receive 5.7-pounds of paint, and while it will cover a bathtub of standard size, you might not be able to do a second coating. Since you might need to buy a second tub of the pain, it can be costly for a second coating. If you have a smaller bathtub, it should suffice for the tub and dry out quickly.
---
2. ArmoGlaze
Best Odorless Bathtub Refinishing Kit
| | |
| --- | --- |
| | |
| | |
| | |
| | |
| | |
| | Paint, base coating, hardener, painting tools |
If you are looking for a complete kit that will have all of the different accessories that are needed for refinishing a bathtub, the ArmoGlaze Bathtub Refinishing Kit is the perfect option. In the kit, you receive an epoxy enamel that will be used for glazing the tub, but the additional hardener will ensure that the substance does not peel.
Much like the previous product, it also takes only 24-hours for the coating to cure, allowing you to add a second coating after 24-hours. One of the top features is durability, and aside from peeling off, the epoxy enamel is also moisture resistant, making it perfect for a leaky faucet. However, you should consider replacing a leaky faucet.
At only 0.3-gallons of product, you might think that it is not enough for your bathtub. However, it only has a thickness of 1/16, and this makes it enough for two coatings. The only downside is the expensive price. However, it still comes with a load of accessories that should make your life easier when it comes to application.
---
3. BATHWORKS DIY Combo Kit
Best DIY Bathtub Refinishing Kit
| | |
| --- | --- |
| | |
| | |
| | |
| | |
| | |
| | Paint, base coating, hardener, painting tools |
The BATHWORKS DIY Combo Kit is not one of the most popular kits on the market today. However, it comes with some of the best features for those looking to refinish a bathtub. The kit includes a primer and hardener that will coat your tub, allowing you to get a solid finish on any type of surface. You can even use it on a fiberglass surface.
Multiple accessories are also included in the kit. These include 2 rollers of different sizes that can dip into the paint for easy application. A non-slip additive is a perfect finish since the bathtub is considered the most slippery part of the bathroom. Four rubber gloves will keep your hands protected from the substance.
While the product is not designated as an eco-friendly product, it does not contain a lot of VOCs. However, it is still a good idea to remove yourself after application and allow it to dry out without any human contact. Since you receive so many accessories, we do not consider it to be expensive, as the accessories can be reused for other purposes.
---
4. Magic Tub & Tile
Best Tub And Tile Refinishing Kit
| | |
| --- | --- |
| | Porcelain, fiberglass, ceramic tile |
| | |
| | |
| | |
| | |
| | Paint, base coating, activator |
We don't always need to find a kit with all the rollers and other accessories. Frequently, a kit with the basics can be a great affordable option. The Magic Tub and Tile Refinishing Kit might not have all the additional rollers and accessories. Still, it has a few great products, like the enamel coating and the activator product.
The unit covers up to 100 square feet, which might not be enough for a double coating, but if you work with it and spread it evenly, you could get a second coating for the standard 60 x 30-inch tub. The durability is the features that the company seems to be pushing, giving you long-term hardness with a consistent coat.
Since the product does not require any specialized equipment, you can use your old brushes and rollers to get the best results. Due to this, it is one of the affordable products in the markets. If you already have all of the rollers and you have a small tub that only needs a single coating, the Magic Tub and Tile Refinishing Kit will be perfect.
---
5. Homax
Best Value Refinishing Kit
| | |
| --- | --- |
| | Porcelain, fiberglass, ceramic tile |
| | |
| | |
| | |
| | |
| | Paint, brush, steel wool, prep cleaner, gloves |
Here we have another basic product that is affordable and includes all the basics needed for refinishing your tub. The Homax Tub and Tile Refinishing Kit feature a one-part product with a ceramic-like style that will coat and cover your entire bathtub. It is easy to apply but takes around 48-hours to fully cure.
All the accessories you will need like a brush and the gloves to keep your hands safe are part of the kit. It does not take any mixing, and once you have shaken the paint, it will be ready to use. With the porcelain-like coating, it is waterproof and durable in the long run. The versatility allows you to use it for any tub and to add it to surfaces as a final coating.
As mentioned, it is one of the most affordable options on the market today. It does not have an activator or any of the other additions that many people add. However, the basic ingredients of the main paint are sufficient. Unfortunately, a single 21-ounce tub only covers 55-square feet of the surface when it is applied.
---
6. Rust-Oleum 7860519
Most Popular Refinishing Kit
| | |
| --- | --- |
| | |
| | |
| | |
| | |
| | |
| | Epoxy Acrylic Enamel Only |
If you have an acrylic tub that needs to be repaired, the Rust-Oleum 7860519 Tub and Tile Refinishing 2-Part Kit is one of the most popular choices on the market today. It is a two-part system that takes only 24 hours to finish. You can prepare the tub and add the paint for the final coating before you head to bed.
The kit covers a staggering 110 square feet of surface area, making it a great option for the standard tub sizes. However, you will need to buy another unit of this product if you need to add a second coating. Once the product is applied, it can withstand corrosion, while also resisting any damage that can be done by moisture.
Since you do not receive an array of different accessories, it is one of the affordable options on the market today. Once the product is applied and thoroughly cured, you can easily use the same refinishing for multiple years. This is definitely one of the most popular choices if you need to refinish an acrylic bathtub.
---
Professional vs. Do-It-Yourself Bathtub Refinishing
If you are not willing to put in the work and refinish the tub on your own, you can invest in a professional to assist you.
While it might be a safer option, it will still take the same time. Unfortunately, a professional cannot speed up the cure time, and it will still take the same amount of time to cure.
The costs associated with a professional can be in the thousands of dollars depending on the tub you refinish and the product they are using.
With a few tutorial videos, you can do it yourself and save a lot of funds in the long run.
---
How To Refinish A Bathtub (DIY)?
One of the important things that many people are asking is how they can refinish a bathtub on their own. Multiple companies could assist you in the process. However, it is cheaper to do it yourself. We have compiled a step-by-step guide that will help you understand how to do it yourself if you have the time
Cleaning The Tub: One of the first things you will need to do is clean the tub entirely. This can be done by using any bathtub specific cleaners and detergents that will remove debris.
Remove Faucets: The faucets can be tricky to remove. However, you can easily take them apart with the right tools. Read more about removing faucets without a wrench.
Dry Out The Tub: One of the most important steps is to allow the tub to dry out or to help it get dry. However, it should be completely dry before moving on.
Sanding The Surface: You will also need to sand the surface and get rid of the previous surface. Once the surface is roughened up, the paint could stick better.
Ensure That It Is Dry: As you sand over the cracks of the previous finish, you might allow some water to come out. It needs to be completely dry.
Add The Primer: The next step would be to add the primer to the rough surface. You also need to let it dry once complete.
Add The Final Epoxy: Once it is dry, you will need to add the epoxy. However, you also need to mix the ingredients if your product comes with a variety of ingredients.
Apply A Second Coat: If needed, you should consider adding a second coat if the first coat has dried out thoroughly. We recommend adding a second coat.
Let It Cure: Before you replace the faucets and your accessories, you will need to let it cure. This will take between 24 and 48 hours.
Reinstall The Tub Faucets: Once all has dried out and the epoxy is cured, you can start adding your faucets and other accessories.
---
Bathtub Refinishing Safety Tips
Unfortunately, there are a couple of dangers that are associated with the refinishing of your bathtub. The chemicals in the products might not be eco-friendly, and they can cause some damage to your lungs.
However, you can use the right safety guidelines, also provided on the packaging of all these products to ensure you avoid any issues.
---
People Also Ask (FAQs)
How safe is it to refinish a tub?
The safety of refinishing your tub will all depend on the products you are using. If the products are eco-friendly, the risk is reduced. However, you can also use gloves and other tools to complete the process and keep your hands safe.
Is it possible to refinish an acrylic tub?
To refinish an acrylic tub is daunting, as you can easily damage the entire tub. It is better to use acrylic paint to bring back the original sheen. We do not recommend adding an epoxy filler as it might cause some damage.
Considering a new bath? Check out these acrylic tubs
Is it possible to refinish a porcelain tub?
If you are looking to refinish a porcelain tub, you might need some grit between your teeth. It is a tedious process and you will need a high-gloss refinish kit. The porcelain tub also takes longer to dry and cure.
Can you refinish a fiberglass tub?
A fiberglass tub is much easier to refinish if you have one. The tub needs a solvent that you can easily find to refinish the tub. The application is effortless as well. However, you rarely need to refinish a fiberglass tub.
Can a bathtub be refinished more than once?
There are very few limitations to how many times you can refinish the bathtub. It will all depend on the underlying coating, as this can wear over time. However, you can continuously sand the tub and apply a base coating to ensure the tub can be painted.
What is the difference between reglazing and refinishing a bathtub?
Depending on who you are, it might mean the same thing. However, the reglazing process is commonly used to describe the sheen on the ceramic coating of the bathtub. By reglazing the bathtub, you will add another layer of sheen to the tub. It will also ensure that the cracks are filled in, making the tub waterproof again.
How long does a refinished tub last?
Once you have refinished your tub, you might be wondering how long the tub will be lasting. However, most of the tubs that have been diligently refinished will last you in the range of 10 or 15 years. Often, it can last longer.
---
Conclusion
If your tub is wearing, or it has lost some of the sheen, refinishing is an affordable way to fix the tub and breathe some life into it. The products on this list will make it possible for you to do it on your own.
All of these products are reliable, having been used for multiple different tubs. We recommend taking some time and doing it patiently to ensure it is done correctly.
Related Article - Plumbing a Bathtub By Yourself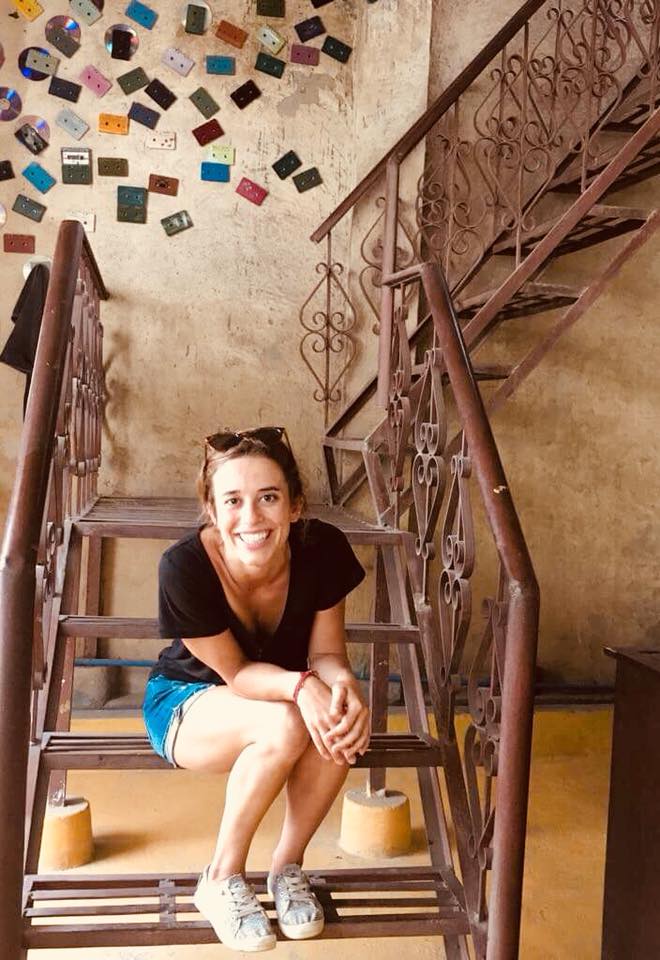 Caitlin Shaffer has been traveling & working as a content writer & SCUBA dive instructor since 2014. Having lived in Central & South America, Southeast Asia, India, & Australia, Caitlin has had many years of experience with a variety of kitchen, bathroom, plumbing systems & common household products. Other than writing about her plumbing experiences & knowledge, her main passions are yoga, ocean conservation, & sustainable development.