Most of us take flushing toilets for granted—we have not had to use chamber pots. Flushing gets rid of waste instantaneously where no one has to empty the toilet later on. Traditional flushing toilets required around 5 gallons of water to flush once, and often a second flush is needed for larger loads.
Now, the strongest flushing toilets on the market can flush large loads with a single 1.28-gallon flush. This article will give you flushing toilet reviews for all the most popular categories and will provide you with the basics you need to know before choosing the best flushing toilet for you.
Page Contents (Click Icon To Open/Close)
Top Flushing Toilets Compared
| | | | | |
| --- | --- | --- | --- | --- |
| | Toto CST454CEFG#01 Drake II | | | |
| | | | | |
| | | | | |
| | Luxury Modern Home Galba MU133 | | | |
| | Niagara 77001WHCO1 Stealth Original™ | Vacuum-Assisted, Ultra-High Efficiency, Quiet | | |
| | Toto MS604114CEFG#01 UltraMax II | | | |
| | Toto MS854114S#01 UltraMax | | | |
---
Choosing the Best Flushing Toilet for Your Home
Flushing Type/System
Many users enjoy that power-assisted toilets are more water-efficient and more likely to get everything down in one flush; however, they can be noisier and are more likely to splash water up if the seat is not closed. Also, keep in mind that the parts needed for vacuum or pressure-assisted toilets are different from those of the traditional gravity-fed toilets.
Toilet Bowl
Most people find elongated bowls (and their matching seats) to be more comfortable.
However, the elongation means that the toilet takes up a little more space in the bathroom. If you prioritize maximizing space, a rounded bowl and seat are ideal.
Also, consider the toilet's height. If you have a disability, find an ADA-compliant bathroom, which usually has a floor-to-seat height of at least 17 inches. In contrast, most non-ADA toilets are about 16 inches high.
Toilet Design/Style
Toilets are made of porcelain/vitreous china, while most toilet seats are made of durable, stain-resistant plastic. For maximally easy cleaning and flushing, get a toilet with a residue-resistant glaze. (The most famous example is Toto's SanaGloss/CeFiONtect™ coating.) Mostly, toilets come in white; however, some companies (for example, again Toto on the list below) do offer different colors. Our guide for overall best toilets in every category can be found here.
Water Usage/Consumption (Gallons per Flush)
The gallons-per-flush (GPF) measurement of a toilet is one of the main functional and identifying characteristics of a toilet model. It is what it sounds like—the volume of water consumed during one flush of the toilet. Assuming the bathroom toilet has an effective flush (you do not usually have to flush twice), a lower GPF indicates a more water efficient toilet.
Drain Location
The drain location is typically referred to as the rough-in. This is the distance between the waste outlet opening in the floor and the wall. (Note that baseboards are excluded from the measurement.)
Typically, it is equivalent to the distance between the bolts (and bolt covers) that you see at the base of the toilet and the wall. You can install a new toilet with a lower rough-in than the original, but there will be more space between the wall and the toilet's back.
Trapways & Valve Size
The trapway is the piping that takes waste from the bowl bottom to the waste outlet. On most toilets, you can see the outline of the trapway in the exterior shape of the bowl's base.
However, some have concealed or skirted trapways, which means the toilet's exterior does not reveal the trapway shape and is, therefore, smoother, making it easier to wipe clean. An adequate trapway diameter for a good flush is 2.125 inches.
Also, a feature that makes for a more powerful flush is a toilet flush valve that is relatively wide—3 inches or more in diameter—this draws more water at once through the trapway.
Installation
For most people, it is best to get a professional for toilet installation. In some instances, professional installation is critical to keeping the warranty. What you should do for yourself, though, is measure the dimensions of the current toilet and/or the intended installation space. You can assess how large of a toilet you want/can fit into the space you have.
Extra Features
One of the most cutting-edge additional features you can get on many high-quality toilets is the bidet or Washlet™ (Toto) toilet seat.
These almost eliminate the need for toilet paper, as they direct a clean water spray to the user's private areas.
Many of these also have added comfort features such as adjustable water temperature, blow-drying, seat warming, and personal customization.
Certification & Warranty
Most toilets have a 1-year limited warranty. A few have more extended (5-year) warranties on the flushing mechanism and/or porcelain body. Others even have 1-year warranties on toilet seats. Note that a limited warranty means that it only covers demonstrable manufacturing flaws—not cases of misuse, poor installation, or bad plumbing.
---
7 Best Flushing Toilets Reviewed
1. Toto CST454CEFG#01 Drake II
Our Top Pick
| | |
| --- | --- |
| | |
| | |
| | Elongated, exposed trapway |
| | 2-piece, 4 possible colors |
| Weight & Dimensions (Size) | 94 lbs., 28.5 x 16.5 x 30 inches |
| | WaterSense, IAPMO; 1-year limited |
The Toto Drake II is the overall best flushing toilet on the market—it has all of the features that most customers look for: It uses 1.28 GPF; it is ADA-compliant, with a 17-inch height once you put the seat on; it has a reasonably wide trap diameter, 2.125 inches, which makes it less prone to clogging.
Like other Toto toilets, the interior of the bowl is treated with CeFiONtect™ coating (a.k.a. Sanagloss), which smooths the texture of the porcelain, so that residue and bacteria have no place to go. It also has Toto's Tornado Flush™ design, which uses two pressurized water entrance points in place of rim holes to push waste out of the bowl.
A Consumer Report reviewer says, "…I purchased this after reading many reviews and recommendations and couldn't be happier. None of them (I've bought 8 for two different houses) have ever clogged."
While the seat is not included with purchase, you can get a Toto SoftClose® seat (or a different one if you want) on Amazon or the company website.
More of our favorite Toto brand toilets can be found here.
---
2. Toto CT418F#01 Aquia®
Best wall-mounted flushing toilet
| | |
| --- | --- |
| | |
| | |
| | Elongated, skirted design |
| | Wall-mounted, white cotton |
| Weight & Dimensions (Size) | 66 lbs., 23.75 x 15.75 x 17.5 inches |
| | WaterSense, IAPMO; 1-year limited |
The Toto Aquia® is the best wall-hung, dual-flush toilet you can get. Since it is wall-hung, you can install it at whatever height you want. Although it is suspended from the wall, no users have reported collapsing as they sit: Therefore, do not worry about feeling insecure.
It is true that the installation process can be costly and somewhat involved if you have not had a wall-hung toilet before. (Note that this toilet can work with other in-wall tank systems, but Toto does offer its own DuoFit In-Wall Tank System.)
Many users enjoy the final result. This toilet has all of the Toto brand's great flushing features, along with the Dual-Max® flushing system (with a two-button trip lever). SoftClose® seat is sold separately.
This model does not have CeFiONtect™ coating on the trapway; if you would like this, get the model with a G after the F (this is a general rule for Toto toilets e.g. CT418FG#01).
A review from Faucet.com says, "Well designed and easy to install with a compatible carrier. Like the sace saving and off the floor design."
---
3. WoodBridge® T-0737
Best dual flushing toilet
| | |
| --- | --- |
| | |
| | |
| | Elongated, skirted design |
| | |
| Weight & Dimensions (Size) | 152 lbs., 29 x 15 x 28 inches |
| | WaterSense; 5-year porcelain, 1-year flushing mechanism, seat, plumbing parts (limited) |
The WoodBridge® T-0737 is a top-notch dual flush toilet that includes the modern bidet toilet seat technology. You might worry that such a new-age toilet would introduce problems, but most users find this one especially easy to clean all over and are satisfied with the flush power.
Woodbridge is a high-quality company that offers an assortment of modern-design, dual-flush, and compact one-piece toilets.
As such, they do a great job of creating a sustainable, luxurious dual-flush toilet: this particular one also has everything you could want in a bidet seat—back and front washing, drying, and toilet seat, all at adjustable temperatures.
---
4. Luxury Modern Home Galba MU133
Best compact dual flushing toilet
| | |
| --- | --- |
| | |
| | |
| | Elongated/rounded hybrid, skirted design |
| | |
| Weight & Dimensions (Size) | 90 lbs., 25 x 13.75 x 27 inches |
| | (Not listed, but GPF should qualify it for WaterSense); 1-year limited |
The Galba is a perfect compact dual flush toilet for the small, but modernized, bathroom. It is clean white, with an attractively angular Italian shape. However, it is not just small and pretty: This toilet also has a relatively large (3-inch) flush valve, glazed trapway, and a robust siphon-enhanced flush.
Some users express mild disappointment with the included soft-closing seat, claiming that it looks and/or feels flimsy. (However, they do not seem to have trouble with the seat breaking.)
Fortunately, these users easily found other seats that could fit the toilet. If you would like to use a bidet seat with this toilet, the company even makes a recommendation: the Brondell Swash 900.
Make sure to check out our guide to modern toilets here.
Galba user Keith says of his toilet: "The toilet is shockingly small, but seems to do the trick thus far. We had some very tight dimensions to work with, and this particular toilet had the shortest front to back dimensions of any we could find online or in any stores."
---
5. Niagara 77001WHCO1 Stealth Original™
Best water-efficient flushing toilet
| | |
| --- | --- |
| | |
| | Vacuum-assisted, ultra-high efficiency, quiet |
| | Elongated, exposed trapway |
| | |
| Weight & Dimensions (Size) | 103 lbs., 29 x 18.75 x 31 inches |
| | WaterSense; lifetime porcelain, 10-year flush mechanism, 1-year seat (all limited) |
The Niagara Original is a super-flush toilet. Its 0.8 GPF water consumption is half of the United States maximum and as it is ultra-high efficiency, it might qualify you for a consumer rebate.
Amazingly, it has a powerful and effective flush, thanks to Niagara's Stealth Technology®: the flush is vacuum-assisted, and water flow is directed so that waste goes quickly down the glazed and well-designed trapway. Also, air pressure leads water to blow up and swirl around the bowl so that residue is not left, despite the low standing water level.
Additionally, this toilet has a quick and quiet flush, thanks to the Fluidmaster 400A fill valve installed in Niagara toilets. The valve remains submerged in the tank's water throughout the flushing process so that sound is muffled.
"Because of our patented hydraulic technology, the Original Niagara toilet featuring Stealth Technology uses only 0.8 gallons per flush – half of what federal regulations require. Reducing the flush to under a gallon, the strong syphonic action makes this the world's best high efficiency toilet on the market." - Niagara
---
6. Toto MS604114CEFG#01 UltraMax II
Best power flushing toilet
| | |
| --- | --- |
| | |
| | |
| | Elongated, exposed trapway |
| | 1-piece, four colors available |
| Weight & Dimensions (Size) | 99 lbs., 28.5 x 16.5 x 28.75 inches |
| | WaterSense, IAPMO; 1-year limited |
The Toto UltraMax II is the best overall power flush toilet—it is the 1-piece equivalent of the Toto Drake II, the best flushing toilet on this list (#1). It is just as water-efficient and clog resistant as the Drake II. However, its 1-piece design makes it's exterior more streamlined and more comfortable to clean.
This toilet has Toto's CeFiONtect™ coating on the trapway for a clean flush; it also has Toto's Tornado Flush™ system, which uses two nozzle openings around the rim, rather than rim holes to flush waste off the bowl surface. The combination of a traditional chrome, left-side flush handle, and the compact, smooth-contoured design is a perfect combination of traditional and modern toilet features.
One satisfied Lowe's customer says, "The flushing action of this toilet is perfect - virtually impossible to clog even though it only uses 1.28 GPF. It's also very quiet. The only thing to note is that this toilet uses a proprietary flush valve (called a flush tower - not a flapper). You can buy replacement flush parts on the Internet, but don't plan on getting replacement parts in you local retail hardware store. These special TOTO parts work together to form the perfect flushing action. Buy this toilet - you won't be disappointed!!!"
---
7. Toto MS854114S#01 UltraMax
Quietest flushing toilet
| | |
| --- | --- |
| | |
| | |
| | Elongated, exposed trapway |
| | 1-piece, four possible colors |
| Weight & Dimensions (Size) | 89 lbs., 28 x 17 x 28 inches |
| | |
The Toto UltraMax is the best quiet flush toilet you can get, along with being a high-pressure flush toilet. It uses Toto's G-Max flushing system: siphon jet action makes the bowl fill and flush out more quickly and with greater force than traditional flushing mechanisms.
The UltraMax does use somewhat more water per flush than any other on this list; however, this probably contributes to the quiet but capable flush.
Make sure that you get the model that has a SanaGloss/CeFiONtect™ glaze. Otherwise, the bowl might be much harder to keep clean.
---
Flushing Types & Systems
Gravity-fed
This is the most common toilet flush system: water is primarily sent in a free fall from the flushing mechanism into the bowl. Ideally, the bowl and rim is structured to maximize the cleansing and flushing pressure generated by the force of gravity on the water.
Vacuum
This is the most powerful flushing toilet build. The flush mechanism creates a vacuum that sucks waste down the trapway. If you open the top unit, you will see a tank of water as in a standard gravity-fed toilet, but the toilet flush parts look and work differently.
Pressure/power-assisted
This is another excellent flushing toilet design: air pressure drives water into the bowl to force waste down. If you look inside, instead of the usual water tank and flushing mechanisms you see in gravity-fed toilets, you will see no exposed water—only the exterior of the pressurized water-and-air tank. When the toilet flushes, the tank retains air, and the water that comes in through the water line is forced in under pressure, ready for the next flush.
Dual Flush
A dual flush can co-exist with any of the above toilet types, though it is often used as a water-saving mechanism in gravity-fed toilets. The underlying idea is that liquid waste does not need as much water to be flushed as solid waste does. These are usually push-button toilet flushes: intuitively, it is often a "1" for liquid waste and a "2" for solid waste.
---
How Flushing Toilets Work
Two-Piece
This is the most common type of flushing toilet. The first section contains the bowl and the waste outlet (known as a trapway). The trapway is designed to apply siphoning action to control the water level and flush.
The second section houses the tank and flushing mechanism and is usually docked on the top back of the first section. The toilet flush lever is located on this section's exterior. These two units are separate, but in a functioning toilet, they are connected so that water in the tank can enter the bowl.
Single
A 1-piece toilet is structurally similar to a 2-piece, except the tank and the bowl are fused into one unit. These toilets often cost a bit more. However, many users enjoy the streamlined aesthetic and the fact that there are fewer crevices to clean.
Wall-Mounted
Ultimately, wall-mounted units work the same way as two and one piece toilets. However, wall-mounted toilets have both their flushing mechanism and their waste outlet installed in the wall behind the toilet, so that the bowl part is suspended out from the wall. While the installation is usually pricier and more complicated (especially for first-time installations)—users enjoy the easy-cleaning and space-saving effects, along with the quieter flush.
---
Advantages of Using Flushing Toilets
Perhaps you are reluctant to exchange your traditional toilet for a new one: The toilet is a constant source of comfort. However, a high-efficiency toilet can lower your water bill and/or qualify you for consumer rebates.
If comfort is your priority, look for an elongated bowl and seat. Look for quiet-flushing toilets—this is an area where modern water-saving toilets have often fallen short, but the technology is improving. Look for toilets with trapway glazing: these toilets are unusually easy to keep clean.
The notion of ditching toilet paper for a bidet toilet seat might alarm you. Keep in mind that bidet use is voluntary so you can install it, even if you are not quite ready to convert.
---
Flushing Performance Guidelines: What Makes a Good Flushing Toilet?
WaterSense certification—controlled by the Environmental Protection Agency (EPA)—promotes water efficiency in consumer products. It helps consumers find good products that are also eco-friendly. Usually, companies are proud to display the WaterSense logo beside their products, so it is not hard to tell which toilets are certified.
WaterSense products must perform on par with models that are less water-efficient while saving at least 20% of water compared to the average for similar models. The best toilet flush systems use patented technology to make toilets that fulfill the WaterSense requirements, while also making obsolete the problem of your toilet not flushing all the way.
---
Installing Flushing Toilets
Most people need a plumber to install a toilet. If you must install yourself, get another person to help you because most toilets are about 100 lbs. (Also note: 1-piece units require carrying all of this weight at once.)
The untrained installer is most likely to mess up when connecting the tank to the bowl: it is easy to tighten one side too much, which can cause leaking and cracking.
Many toilets come with some or all of the basics needed for installation: toilet bolts, bolt covers, and a wax ring (to seal the waste outlet)—along with pipe fittings, specially shaped wrenches, and, of course, detailed instructions like in this video.
---
People Also Ask (FAQs)
Can a modern flushing toilet fit in a house with an old plumbing system?
Yes, but sometimes there are issues: Pressure-assisted flush systems depend on the inlet water pressure being high enough to fill the tank despite air pressure. Also, you can have the best toilet with a powerful flush, but if the plumbing cannot accommodate the load, there will be toilet flush problems.
How can I adjust the power with which my toilet flushes?
Not really. In gravity-fed models, you can increase or decrease the tank's water level, so that more water is used to clean the toilet. However, increasing the water level might make the toilet run more and not change the fact that the toilet has a weak flush.
With less water consumption, is there a high possibility of clogging?
No, lower-GPF toilets often are less likely to clog, because they have power-assisted flushing.
What is a toilet rough-in? How do you measure it?
The rough-in is the distance between the drain/waste outlet and the wall. On an installed toilet, you can measure it by the gap between the bolt/bolt covers and the wall.
Are these toilets easy to maintain?
Normally, yes. They are easy to clean. However, these toilets introduce a challenge if something goes wrong, because you have to get individual parts, and experts in traditional toilets might not know what to do.
---
Conclusion
So, if you have been wondering, "What is the best flushing toilet?" now you have some answers. There are more options than ever for comfort, environmental stewardship, and luxurious aesthetics.
The #1 toilet review in this article has everything most users want—it is water-saving, highly clog-resistant, and easy to clean—all while being attractively traditional-looking.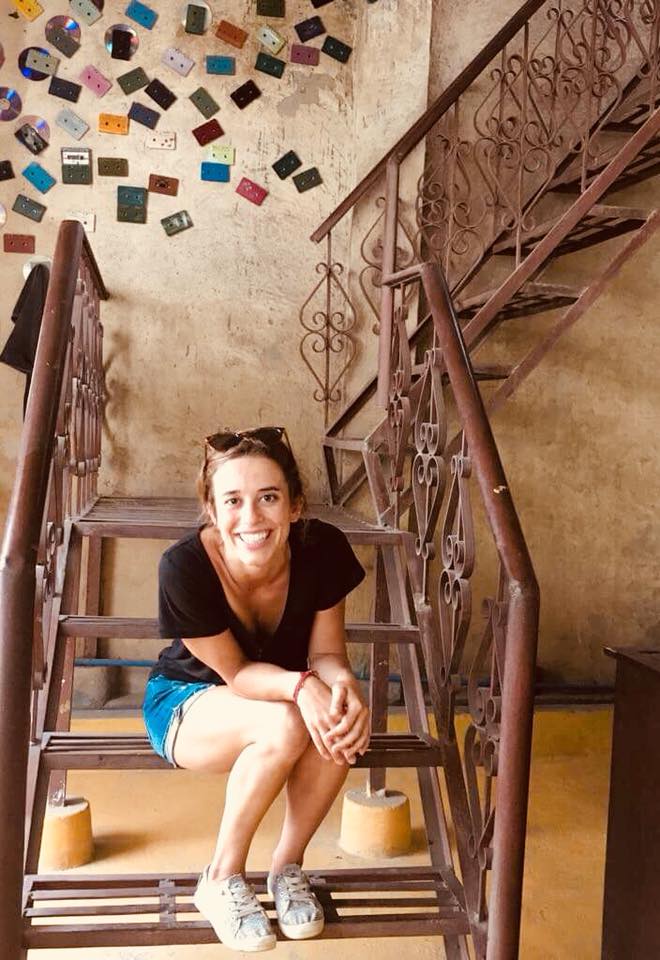 Caitlin Shaffer has been traveling & working as a content writer & SCUBA dive instructor since 2014. Having lived in Central & South America, Southeast Asia, India, & Australia, Caitlin has had many years of experience with a variety of kitchen, bathroom, plumbing systems & common household products. Other than writing about her plumbing experiences & knowledge, her main passions are yoga, ocean conservation, & sustainable development.