Whether you are a fan of saltwater fishing or take pride yourself in your freshwater catch, you need to keep the bait alive and fresh to make the most of your trip.
That is why people make sure their boat is equipped with a livewell pump. Bigger boats usually have several pumps around the fishing rig to keep the onboard bait fresh for large parties and long expeditions. However, smaller boats only have one livewell pump, and that's all they need.
Page Contents (Click Icon To Open/Close)
Livewell Pumps Compared
450 GPH @ nominal Voltage
500 GPH @ design voltage

3/8-Inch barb, or convert to 1/4-Inch NPT
---
Why Use A Livewell Pump
You need a good quality livewell pump to keep fresh water flowing through the bait, so it remains fresh and alive. Interestingly enough, many fishers also use their live water pump systems to keep their live catches alive (and thus fresh) until they return to the coast.
A livewell pump may not be cutting-edge technology, and many boat owners don't really give it a thought. However, experienced fishers understand its importance for enhancing their fishing experience. And the fact of the matter is that livewell technology has made some amazing strides over the last decade or so.
Here are some advantages of having the best livewell pumps for boats:
---
Livewell Pump Buying Guide
Water Transfer Capacity
The number of times a livewell pump transfers water to and from the livewell is integral to keeping the bait and catch healthy.
The best saltwater livewell pump or even a freshwater one should ideally have a minimum flow rate of 500 gallons per hour, depending on the tank size. The water is replaced every five to ten minutes, but the tank should have water replaced at least six times within an hour, i.e., every 10 minutes.
A 200-gallon tank will require a livewell pump with a 1,200 GPH (200 x 6 /hour). Remember to check the drop in water pressure as the livewell pump lifts water to drive it in.
Pump Type
In your search for the best livewell aerator pumps, you will come across three types — diaphragm, displacement, and Centrifugal.
Top pump manufacturers offer feature centrifugal pump, as it is the best saltwater livewell pump, and fishers have come to trust it. Its mechanism circulates the water gently, creating an environment similar to the live bait's natural habitat.
Aeration
Ensure that you buy a livewell pump with an aerator, because a livewell aerator pump not only drives in water to the tank, but it also oxygenates the water and keeps it fresh. This feature helps you:
Remember, your livewell pump needs to be cared for; if the water circulation or aerators malfunctions, your bait will die. You can also use a pH meter to check the water periodically.
Safety
Surprisingly, livewell pumps carry some safety risks. For example, if there is a leak, there is a chance that your bait will die, but it may even damage your boat.
Therefore, look for a pump made from quality materials, secure shut-off options, and airtight seals. If you experience a leak – switch off the livewell pump and make sure that you patch it up, then and there.
Water Type
Select your livewell pump depending on the fishing activities you typically engage in, i.e., freshwater fishing or saltwater fishing. Some units are water-type specific, while others work for both but may not be as durable.
Ease of Mounting & Motor Cartridge Replacement
It's easy to install the livewell pump, even those with little to no knowledge of boats should be able to DIY it. Make sure you invest in a quality unit with a detailed instruction manual, and it should come bundled with the necessary parts and accessories to make mounting it a breeze.
Furthermore, if your pump allows for cartridge replacement, make sure you replace it at appropriate intervals. If it still seems overwhelming, you can hire a professional to do the job – they may charge by the hour.
Noise Level
Bigger the pump, the more noise it'll produce. And truth be told, after a while, the constant humming can get annoying.
Therefore, go for a pump that makes very little noise — noise-free operation is a distant dream for livewell pumps, but thankfully the best livewell aerator pumps emit next to no sound.
Accessories & Backups
To further ensure that fish and bait stay alive, opt for a compatible pump with several accessories and attachments.
Here are some attachments that will considerably augment your experience:
Price & Warranty
Livewell pumps come in several types, configurations, and compatibility options. More functions, and out-of-the-box accessories and add-ons usually mean a higher price point.
Lucky for you, some of the best livewell pump units are quite reasonably priced. But you have to make sure that all your needs are being met, so don't buy a livewell pump just because it's cheap – it may mean that you'll have to compromise on its quality and effectiveness.
---
7 Best Livewell Pumps Reviewed
1. Johnson 38502
Best Livewell Pump
| | |
| --- | --- |
| | |
| | |
| | |
| | Meets & exceeds NMMA, ABYC, ISO 8846, CE & USCG specifications |
| | |
If you enjoy live bait fishing or take part in competitions that require you to free the fish after assessment, your best bet would be to buy the Johnson 38502 — undoubtedly the best livewell pump.
It has several interesting features and technologies, the likes of which are not seen on many others in the industry. This model is also the best self-priming livewell pump so that it can be easily put within waters, and you don't need to prime the unit manually.
The Johnson livewell pump requires very little force to drive water to and fro from the tank, as it depends on natural water pressure. To keep the pump leak-proof, the Johnson 38502 features an airtight seal that keeps the pump hermetically sealed. Additionally, this seal is corrosion-resistant, so your livewell functions properly in freshwater as well as saltwater.
Furthermore, this unit is ignition protected — if things go south and there are any mechanical problems, you can rest assure that this livewell pump cannot cause a fire even if near flammable items.
Above all, the Johnson 38502 makes almost no sound, and whatever little noise it does produce would be masked by the surrounding environment.
---
2. Rule 403STC
Runner Up
| | |
| --- | --- |
| | |
| | |
| | |
| | Compatible with most livewell pumps & accessories |
| | |
The runner up in our livewell pump review is the STC Tournament Series Livewell Pump by Rule Pumps, the Rule 403STC.
You can rest assured that the unit is top-notch because it's manufactured a company known and loved for its quality pumps and marine accessories – they have been helping anglers perform at their best for decades.
Consequently, it's no surprise that this rule livewell pump is designed to perfection with exquisite craftsmanship and from quality materials, which ensure that the product will be of good use for years and years.
This particular model, i.e., Rule 403STC, requires 12 volts of power to deliver a flow rate of 800 gallons per hour and can be fitted to a livewell of up to 40 gallons. Also, it has a 360-degree rotatable hose base, and a discharge hose sized at ¾ inches.
One of the most noteworthy features is that it comes with all the necessary parts and accessories for easy installation, including rule livewell pump wiring for safe operations. The pump has standard-sized attachments and fixtures, so compatibility won't be an issue. You can easily install aeration alarms, flow alarms, and temperature monitors, to ensure that the bait stays alive and healthy.
---
3. Attwood 4640-7
Best Livewell Aerator Pump
450 GPH @ Nominal Voltage
500 GPH @ Design Voltage
Whether you have a small or medium-sized boat, the Attwood 4640-7 will be a perfect fit for your livewell system. It will keep the bait alive till your trip ends – and the brilliant built-in aerator pump is the star of this show.
In fact, we believe that this is by far the best livewell aerator pump. For starters, this Attwood livewell pump allows for voltage adjustability from 12 volts (nominal voltage) to 13.6 volts (design voltage); hence it is compatible with the majority of livewell systems.
At 12 volts, the Attwood 4640-7 has an output flow rate of 450 GPH, whereas when operating at 13.6 volts, the flow rate is 500 GPH. The livewell aerator pump is pleasing to look at plus its compact, which allows it to easily fit bait systems for small boats and small livewells.
Cleaning this Attwood livewell pump is quite straightforward as it has a replaceable motor cartridge that is easy to mount and unmounts to clean or replace.
And if cared for properly, this unit will last you for years to come, thanks to its robust construction. It features magnets, premium brushes, quality bearings, and alloys that are resistant to corrosion, water damage, and other issues – so rest assured that this one's a great choice no matter how you like to fish.
---
4. Rule 401C
Best Thru Hull Livewell Pump
| | |
| --- | --- |
| | |
| | |
| | |
| | Angled thru-hull fitting, compatible with all accessories |
| | |
Whether you like freshwater fishing or enjoy going to the midst of the deep blue sea to find a good catch, you need a compelling livewell pump to keep the bait and catch fresh for the duration of your trip.
The Rule 401C comes with an angled thru-hull fitting, and we feel that this is the best thru-hull livewell pump for your needs.
You have two choices – either a pump with a flow rate of 1,100 gallons per hour or one with a 500 GPH rating. Both options can seamlessly fit any livewell as long as it is 40 gallons or less. This ease of installation also makes it one of the best livewell pumps for boats.
Out of the box, you get everything required to install the Rule 401C; the chances are that you can get the job done yourself by just following the instructions in the manual.
The included fittings and thread are of standard size so that the rule livewell pump can accommodate various accessories and attachments such as aeration alarms, flow monitors, temperature monitors, etc. All in all, you can have the best livewell system with this fantastic thru hull livewell pump.
---
5. SHURFLO Bait Sentry
Best Saltwater Livewell Pump
| | |
| --- | --- |
| | |
| | |
| | |
| | Magnetic impellers, motor can dry-run for up to 24 hours |
| | |
Whether you fish commercially or just for fun, you might find it important to be prepared to fish in saltwater. Though most pumps are not capable enough to withstand the sodium enriched waters, the SHURFLO Bait Sentry is known for its exceptional performance, making it the best saltwater livewell pump.
This SHURFLO livewell pump has magnetic impellers that prevent clogs and motor damage. These impellers can drive a good volume of water and solid debris, and if they get stuck, the magnets kick in to safeguard the motor from burning out. This mechanism allows the motor to run even if the tank is dry for up to 24 hours.
The unit can be mounted on ¾ inch seacock, and the inlet and outlet connectors measure at ¾ inches. Additionally, the SHURFLO Bait Sentry has dual ports for wash-down connections; it is also ignition protected (not flammable), Marine UL and CE listed, and allows for continuous operations.
For two pumps, it requires a thru-hull livewell pump installation, and it also has an anti-airlock feature—all trapped air is driven away even during harsh sea conditions.
---
6. Attwood 4253-7 T-500
Best Livewell Recirculation Pump
| | |
| --- | --- |
| | |
| | |
| | 3/8-Inch barb, or convert to 1/4-Inch NPT |
| | Quality build, airtight shaft seal, compatible with most systems |
| | |
Next, we like to bring your attention to a powerful livewell aerator pump kit — the Attwood 4253-7 T-500, also known as the best livewell recirculation pump.
This Attwood livewell pump has all the bells and whistles required for adequate water circulation as it keeps the water cool and adequately aerated. It pumps out water via a hose and sends it to an aerator spray head, which delivers the water back to the tank.
Furthermore, this Attwood 4253-7 T-500 is compatible with most livewell pump systems. If you already have a good-enough freshwater system, you can ensure that the oxygen levels in it are at acceptable levels. It can also come in handy if your primary pump malfunctions – you can count on it as your backup pump.
You'll get a Tsunami aerator pump with a flow rate of 500 gallons per hour – also include included in the box are: a stainless steel strainer, an aerator spray head, a ¾ inch wide into a 23-inch long hose, two hose clamps, and a thread-to-barb connector.
It is made from sturdy materials and has excellent alloys, top-notch bearings, brushes, and magnets, so you can expect it to last for many years, and the chances of leakages are next to none thanks to the airtight shaft seal. Also, the wiring on the Attwood 4253-7 T-500 is waterproof and corrosion-resistant.
---
7. Johnson Pumps 48903
Best Rated 12 Volt Livewell Pump
| | |
| --- | --- |
| | |
| | |
| | |
| | Made from ABS plastic, twin port pump, compatible with most livewell systems |
| | |
Last but not the least is the Johnson Pumps 48903, which by far is the best rated 12 volt livewell pump and a worthy mention.
This Johnson livewell pump is made from sturdy materials. It packs a considerable amount of power, so you don't need to install two separate pumps, just connect a hosepipe and let it work its magic. Not only do your livewell become healthy grounds for fish and bait, but you can also use it to wash down the boat.
Plus, on its own, it also functions as a livewell aerator pump, not need to buy a separate aerator. It is powerful enough to aerate two livewells measuring up to 35 gallons simultaneously.
Johnson Pumps 48903 is quite durable; it will withstand several adversities thrown its way, such as bad weather, salty waters, extreme impact, etc. This is possible because the pump is constructed using robust ABS plastic, a material known for its sturdiness.
Above all, it has a flow rate of 1,250 gallons per hour and requires 12 volts of power, and this pump can fit almost all livewell systems.
Considering all the features on this Johnson livewell pump, you may think that it would cost an arm and a leg, well, no, it is priced quite reasonably.
---
Setting Up A Livewell Pump
Boats, livewell tanks, and livewell pumps come in different shapes and sizes, so installing a livewell pump may differ from boat to boat.
In general, these are the steps one should follow:
Get your boat out of the water.

Make an incision at least two inches underneath the waterline with the help of a hole saw.

Out some marine sealant on the threaded aerator collar as and the nut, then mount the aerator inlet to the transom.

First, tighten the nut by hand, then use a wrench to torque it another ¼ to ½ an inch. Remember, you are not supposed to over-tighten.

Connect the aerator outlet to the outlet connector.

Prevent clogging by installing a brass inlet strainer – if it does not come included with your livewell pump kit, buy it separately.

Use a hose clamp to connect the spray head and aerator hose.

At a reasonable distance above the water level, connect the livewell aerator pump to a battery. To ensure safe operations and prevent potential catastrophes — use marine grade connectors and waterproof all the wires.
All this will take some knowledge, effort, and time; however, if it sounds too overwhelming, or if you feel that you won't be doing it right, it's best to hire a professional.
If you are short on tools required for installing a livewell pump, check out this piece on the 7 most essential plumbing tools that every plumber needs.
---
Helpful Tips For Keeping Baits & Fish Alive
For a promising fishing trip, it's best to have live bait, as well as live catch at least till your done for the day. This is important for both – seasoned anglers competing in tournaments where fish needs to be weighed to reach a verdict – as well as casual fisherman.
Lifespan Of Fish In A Livewell
Thanks to a livewell and livewell pump, sea creatures and bait can last for at least five to eight hours. IT all depends on the flow rate, the size of the tank, the amount of present oxygen, the number of fish within the livewell, etc.
After some use, you will master your livewell pump setup and know how to adjust settings to get better results and keep fish alive. Here is a video on how to keep fish alive for longer to ensure their healthy release.
Cleaning a Livewell
Thoroughly clean it every time post-use to ensure guaranteed results. Don't use detergents or strong chemicals, and do not put the lid on a moist tank. It should be thoroughly dried to prevent mold and bacteria formation. Here are some easy to follow steps:
Take apart the intake and filters, and then use a hose to spray all dirt and debris off them.

Make a baking soda/hot water solution and put it on the inside of the tank.

Use a brush to scrub the livewell tank from end-to-end.

Flush the livewell a few times to drive away all residual baking soda, and other contaminates.
Pumping Water Into A Livewell
A proper setup requires you to have a generous water volume — enough to accommodate a good number of live fish and bait.
Furthermore, you should have a dual pumping system – one brings in the water while the other circulates and aerates it by rotating it from the bottom to the top. Also, ensure that there are no clogs. It would be best to fill the tank right before you head out for your fishing adventure — fill it to at least two inches below the full capacity and maintain this water level.
Plus, put a sponge or two pretreated with additives in the tank. Moreover, use something citrusy such as mountain dew to heal caught fish.
---
People Also Ask (FAQs)
How long do livewell pumps last?
It depends on the livewell pump's make, model, and build quality. But to extend the lifespan, regular maintenance is required. Also, a livewell pump that allows for motor cartridge replacement will last way longer.
What are the best livewell pump brands?
There are plenty of options on the market; here are some of the best livewell pump brands:
Can a livewell tank function without a pump?
It is pointless to have a livewell without a livewell pump as it ensures that water is circulated, and remains aerated.
Can I use a bilge pump for a livewell?
Yes, the bilge pump for livewell does work because it runs on a similar mechanism as a centrifugal livewell pump — it has the same impellers and motors.
Is a motor cartridge the same as a livewell pump?
It is not the same as a livewell pump, but it can be tailored to work as a pump.
What's the difference between a livewell pump and an aerator?
A boat livewell pump brings water to the livewell, whereas an aerator infuses air into it. When on the market to look for a new pump, you should buy the best livewell aerator pumps — a pump that does both functions without the need to buy a separate aerator.
How do you oxygenate a fish tank without a pump?
Well, you have to create a pumping-like effect manually. Follow these steps:
Do I need separate pumps if I have multiple livewell tanks?
Based on the dimensions of your boat, ask yourself what size livewell pump do I need? A good-sized pump can be used with multiple livewells, but it would be best to have separate pumps – the water will remain at adequate levels. In case either pump malfunctions, the other can be used as a backup.
What can I do if my livewell pump is not working?
Check the wiring and the connectors, to ensure you are getting the right amount of voltage to drive the pump.

Check for clogs.

Ensure that the impeller is not stuck.

It may have gotten air locked, so go in reverse for half a minute — this will force water to go upwards and remove the airlock.

Consult an expert.
If nothing works, you need to buy a new livewell pump. We recommend a livewell aerator pump that allows for motor cartridge replacement.
---
Conclusion
By now, you should be well-versed with the importance of livewell pumps for the freshness of your catch and bait.
We conducted thorough research and comparisons and found the Johnson 38502 to be the absolute best option for anyone in need of a livewell pump. You can count on it to serve you for years on-end.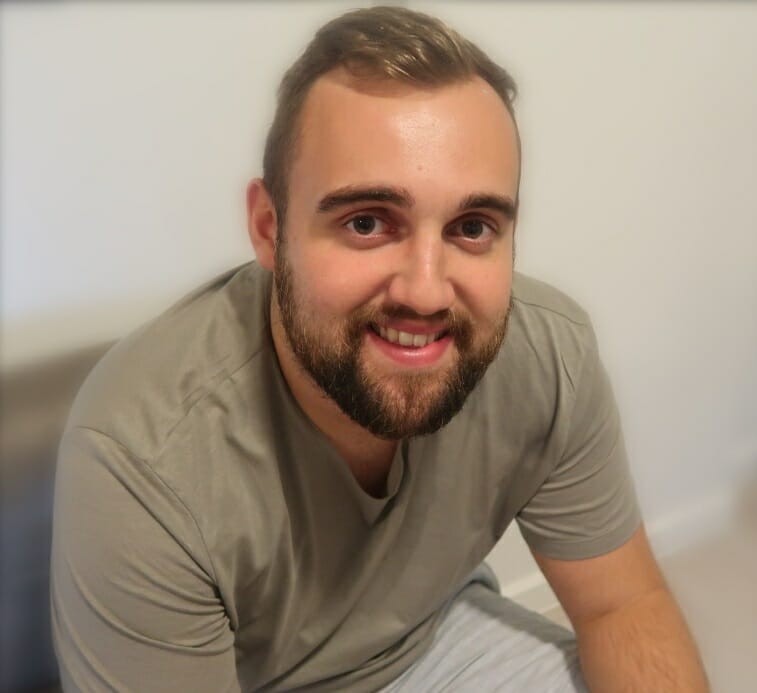 Matt is a freelance writer, English graduate, & keen traveler from the UK. As a specialist plumbing expert, he enjoys writing about everything there has to do with at-home plumbing products & related problems. When he isn't writing, he's usually drinking coffee or planning his next adventure. In his spare time, he also runs his own blog all about digital nomad life.