In our opinion, washing dishes by hand sucks. And not just a little bit. Food residue…grease…old "who knows what" on plates that may have been left in the sink for too long.
Yuck!
A good dishwasher is what the doctor ordered to keep your dishes sparkling clean without having to take up your time to do that nasty chore. But there are some situations where installing the typical permanent, the under-the-counter type might not be possible. You may be limited by an apartment, condo, office kitchen, RV…(and the list goes on)…
Are you searching for the best portable dishwasher on the market today? We have evaluated the top brands by size, functionality, design, and price so you can purchase the best model for your needs.
Understanding Portable Dishwashers
So, what exactly is a portable dishwasher? It's pretty simple and just as the name implies.
They are the same thing as the permanent types except they are completely enclosed and can be easily moved to a different location, as long as there is both water and power supply (a standard wall outlet) available.
---
Types of Moveable Dishwashing Machines
There are several overall types of portable dishwashing machines, each designed for a particular purpose and application. When doing your research, it's imperative that you are looking for the type that best meets your situation.
Wheeled
Wheeled portable dishwashers are units that have wheels or casters mounted to the bottom of the enclosure. They can easily be pushed into a different location once the water and electrical connections are removed. A wheeled unit is the easiest to move physically, but you do have to consider that it takes up additional floor space within your room.
Convertible
No, a convertible dishwasher doesn't mean that you can take the top down…
A convertible unit gives you the best of both worlds. The design provides you a choice – it can be either a portable, wheeled unit or it can be used in a permanent installation (often with the use of a special conversion kit that may be sold separately).
Countertop
With a countertop dishwasher, you can get some of the benefits of both permanent installation and a portable unit.
You will open up the floor space that would be taken up by a wheeled unit, and since this model type sits on your countertop, it's effortless to move.
One downside to consider here, though, is that their capacity regarding how many dishes they can fit may be a bit limiting. Most dishwashers have two levels, but a countertop unit may have only one (if it does have two, then they most likely aren't very tall).
---
3 Benefits of Portable Dishwashers
While some of the benefits are obvious, others may not be. Let's take a look at a few good reasons why a portable dishwasher may be the right choice for your application.
Adaptability to almost any home
Condo? Studio? RV? No matter what your environment is, a portable may be just the right choice as long as you have water lines and a standard power outlet available. And it's not always about smaller areas – some older kitchens would require substantial modifications to existing plumbing and/or cabinets to accommodate a permanent installation.
More room to do stuff
Even the smaller portable units have a top on them. And, if you're like many people (cough cough…us included) you typically have more things than you know what to do with. That little bit of extra "counter space" is excellent to help keep things neat and tidy.
They may be more efficient
Sometimes a traditional dishwasher may be too big, mainly if relatively few people live in your home and the number of dishes that get dirty daily isn't all that much. It would be somewhat of a waste of water and electricity to run a unit like that without it being full.
No big deal, you say? Just put the dirty dishes in and let them sit until it's full?
Yeah…OK. Things (like food residue) tend to get pretty stinky and dried out if they sit around for extended periods – just like visitors to your home that stay too long and wear out their welcome! But we digress; let's get back on track…
---
Things to Consider When Buying a Portable Dishwasher
It's a safe bet to say that not all portable dishwashers are made equal. Each design and type have certain factors that you'll need to consider to make the best buying decision.
Product Quality
Is it a good brand that has a reputation for quality? Even if you are looking at a well-known nameplate, it will always pay dividends to do your homework. Even the best brands have models that aren't the greatest, and you should take the time to understand what you're getting into.
Reading individual product reviews (like this one) is a particularly great way to get the background information you need. It's essential to get a good idea as to the overall construction of the unit – how durable the build materials are, quality of build, etc.
Price isn't always the most significant factor here, so be careful. More money doesn't always mean that you're getting more bang for the buck from a quality standpoint.
Size
The physical size of the unit weighs big when it comes to selecting the best portable dishwasher. Most times a portable is considered because there isn't much space available, to begin with. As a reference point, most models are either 18" or 24" wide.
Some portable units are just as large as one that would be used in a permanent installation, and that can equal a lot of floor space. If the room is tight, then a countertop unit may be your best bet, as long as it has enough capacity for your needs.
Speaking of which…
Capacity
Size and capacity are related; obviously, a larger model will have more room for bigger loads (more place settings worth of dishes).
You'll need to make sure that whichever model you choose has enough room to match the demand. Larger households will undoubtedly generate more dirty dishes, so a smaller model that can't handle very much would most likely not be your best choice.
Cycle Options
Don't think that just because a dishwasher is portable that is isn't as effective as a full-blown permanently installed model. Most models have the same level of cycle options.
That's important because you may have to use different cycles for different purposes. Light washing can use a "normal" cycle, while nasty pots and pans may require a "tough" or "pots and pans" cycle. Some models may have the option to rinse, or possibly have a "time saver" mode which is close to the normal mode, but a little more efficient on time and water.
Drying cycles are essential too. Typically, the unit runs through a heating cycle after washing to help speed up drying. That can be turned off to save energy (but you may have wet dishes to wipe off).
Tub Material
Not all portable dishwashers are made the same, and one area where that's particularly true is the material used for the tub.
You'll typically find one of two options – plastic or stainless steel. Plastic is undoubtedly less expensive for manufacturers to produce, but if you have hard/rusty water they can tend to get stained up over time (as us how we know…)
Stainless steel is a better option, but there's no doubt that you'll pay for the privilege.
Energy Efficiency
Portable dishwashers (all dishwashers, really) use – you guessed it – water and electricity. A prominent feature is to look for models that can help you save on one or the other – preferably both!
One way to quickly tell if you're looking at an efficient model is to look for certifications. Units granted the Energy Star certification have been proven to use less electricity. We aren't aware of any particular certs for water usage, but CNET says it all:
"Portable and built-in dishwashers can use as little as 3 gallons per load (around 11 liters). Handwashing uses up to 27 gallons of water, so any dishwasher is better than suffering through washing dishes in the sink."
Noise Level
Back in the day, dishwashers could tend to be pretty loud. Designs have improved (therefore reducing sound levels) over the years to where it's entirely feasible – if not expected – to have a normal conversation while it's running.
Sound levels are measured in decibels (dBA), with louder sounds having a higher number. Check out the chart below for a general reference; you'll want to look for a portable dishwasher that is under 60 dBA.
| | |
| --- | --- |
| | |
| | The general threshold for normal hearing |
| | |
| | Typical conversation levels |
| | |
| | |
Extra Features
An excellent portable dishwasher can come with additional features and benefits that make your use more comfortable and more convenient. Keep an eye out for one of these when you're doing your research:
Warranty
Run – don't walk – away from any model that does not come with some warranty. Even the best models with a high-quality reputation can break down, so it's always best to have a level of protection.
Most warranties are limited, which means they will cover workmanship and materials for the most part, and any failures would have to be due to regular use as intended. That means if your portable dishwasher breaks down because you tried to wash your waterbed comforter, we're pretty sure that's not going to be covered…
It goes without saying that the longer the warranty period, the better. Most models have warranties lasting several years (at a minimum). This could be a deciding factor between two models that are relatively the same from a price and feature standpoint.
---
6 Best Portable Dishwashers Reviewed
1. Danby DDW1801MWP
Best 18 inch Portable Dishwasher
Kicking things off we'll take a look at our top pick for the best 18" portable dishwasher – the Danby DDW1801MWP. We're certainly impressed with the level of features that you will get for the price.
Starting, it comes in a pure, stark white color that's typically neutral enough to blend with most kitchen décor. The 18" width means it's a little smaller, but don't let the size fool you - it has enough capacity to handle up to eight place settings worth of dishes in a single load.
The Danby is Energy Star compliant, and it uses as little as 3.5 gallons of water per cycle. There are also six different wash cycles to make overall use as efficient as possible while getting all of the dirty work done.
Construction and material selection are top-notch, as it uses stainless steel for both the interior and for the spray arm mechanism. One other great feature is the built-in water softener system – a perfect solution to help keep your dishes spot-free, even if you have hard water. Water hookup to a standard kitchen faucet is a piece of cake thanks to the included hoses and adapters.
The 12-month limited warranty tops it all off. The Danby DDW1801MWP may be smaller, but it packs enough punch to earn its place at the top of our list.
"The little Danby does exactly what it's supposed to do, cleans my dishes! It fits very nicely in my little kitchen, loads easily, moves easily (though, it is heavy) and I have used it every other day for 3 months." - A reviewer from Freehold, NJ
---
2. Whirlpool Front Control (Heavy-Duty)
Best 24 inch Portable Dishwasher
Whirlpool is an iconic brand when it comes to kitchen appliances, and with models like the Front Control Heavy-Duty Portable Dishwasher (model # WDP370PAHB), it's easy to see why.
Featuring three different wash cycles (including a handy one-hour cycle for those times where you need to get things quickly washed) and two drying options, the Whirlpool also has a soil sensor as well. Put them all together, and you have a very flexible portable dishwasher that should meet all of your needs.
It's a 24" dishwasher, so that affords extra capacity for up to 12 place settings with two racks plus two sets of spray arms. No need to concern yourself with the noisy operation – at 55 dba it is right below the level of normal conversation.
The black finish with attractive wood top blends well with any kitchen, and the supplied casters make portability a breeze.
Other features include a delay option so you can have it cycle at your convenience, a control lock option for safety and preventing unintended use, and an electronic touchpad for controls that adds to the sleek and modern appearance.
With a one-year limited warranty added, the Whirlpool Front Control Heavy-Duty has earned our pick for the best 24" portable dishwasher.
"The Whirlpool can handle all of our dishes and the cycle is only an hour!!! Everything comes out clean & fresh and my kitchen is much cleaner without dishes stacked in the sink all the time. This is definitely the best portable dishwasher we've owned <3" - 5-Star Review on the Whirlpool website
---
3. Frigidaire FFPD1821MB 18" Fully Integrated
Top of The Range Portable Dishwasher
The market for portable dishwashers is like any other – there is a range of features, quality, and price. Logic dictates that the models at the higher end of the scale give you more, and that's certainly true with the Frigidaire FFPD1821MB – it's our selection for the best' top of the range' portable dishwasher.
The FFPD1821MB has all of the features that you'd find in a high-end permanent model, with six wash cycles ranging from rinsing only to a heavy wash for heavily soiled dishes and silverware. Those modes can be enhanced with the Hi-Temp wash option along with a range of drying modes as well (air dry to full heating). The Delay Start function is handy, so you can set it and forget it.
The look is sleek and modern, with a full black finish and fully electronic touchpad controls. Adding to the high-end appeal is a fully stainless steel interior, which will avoid the staining over time that tends to affect plastic-lined models.
Water connection is a piece of cake thanks to the included adapter that connects directly to your kitchen faucet, allowing for both the fill and draining functions.
The FFPD1821MB is whisper quiet thanks to the Frigidaire UltraQuiet III sound insulation package, and it's also Energy Star certified so you can be assured it won't use a ton of power. For more information on quiet dishwashers, click here.
Sometimes you have to consider the adage – 'you get what you pay for.' Yes – the FFPD1821MB may cost a little more than other similar models, in our eyes it's worth every penny.
One happy Frigidaire customer says, "I bought this dishwasher last November because of its size. I didn't have a lot of expectations. I've owned 6 dishwashers over the years. This one is by far the very best! Everything comes out sparking and I mean sparkling!!"
---
4. SPT SD-924W
Best Value Portable Dishwasher
Going from the 'top of the range' model to ones that are marketed from a 'value' standpoint may not be as big of a leap as you may think. The SPT SD-942W is our pick for the best value portable dishwasher, but don't let that classification fool you – it certainly has some bang for the buck.
Just like some of its bigger brothers, it has six wash cycles to handle light cleaning to heavily soiled dishes. The SD-924W has other convenient features as well, such as automatic detergent and rinse agent dispensers (with a low-level alarm), along with a delay start option for up to 24 hours.
The visual design stark white, allowing it to match well with most kitchen environments, and the stainless steel interior is durable and easy to keep clean. It's perfect for smaller needs with a capacity to clean up to eight place settings per full load, and the upper rack is adjustable to help accommodate more substantial dishes. The included adapter for your kitchen faucet makes water connections fast and straightforward.
The SPT is Energy Star certified, and it also comes with a one-year limited manufacturer's warranty. If your budget is a concern (and whose isn't?) then you might be well-served take a look at the SPT SD-9241W – it's a great model that offers a lot for what you pay.
Appliance reviewer Matthew says, "If you're tired of hand-washing your dishes but have no room for a built-in dishwasher, then the solution is clear: Buy a portable model." See his full video review below.
---
5. GE GSC3500DWW
Best Convertible Portable Dishwasher
| | |
| --- | --- |
| | |
| | |
| | |
| | |
| | Electronic touchpad and knob |
| | |
Convertible dishwashers provide a level of flexibility that other models may not – you'll always have the option to do a permanent install if you want to later down the road. From our research, we do not doubt that the best convertible portable dishwasher is the GE GSC3500DWW.
As a standalone portable unit, the GSC3500DWW certainly fits the bill, with an attractive white finish topped off (literally!) with a woodgrain laminate top, creating a durable and functional surface to add some counter space. Permanent installation can be quickly done with an available conversion kit.
The GSC3500DWW has five wash cycles to clean your dishes thoroughly regardless of how stained they are. One unique feature is the Piranha hard food disposer – it helps to grind up any solid particles to keep the interior clean and the drain line from getting clogged. And - speaking of keeping things clean - there is also a two-stage filter for the water supply as well.
The GSC3500DWW is a 24" unit, making it large enough to handle up to 12 place settings at a time. The upper rack is also removable to help with loading those larger dishes. It would be nice if the interior were stainless steel instead of plastic, but that's not a deal breaker overall.
With a sound rating of only 64dba, you may not even notice that it's running, and it's also Energy Star certified to help out with your electric bill. Throw in a one-year limited warranty as well, and it'll be obvious to see how the GE GSC3500dww Convertible Portable Dishwasher has earned our respect.
One GE customer reports, "Really love my dishwasher it works great. I would really recommend it to anyone who doesn't have the space for an under the counter dishwasher."
---
6. SPT SD-2201S
Best Countertop Dishwasher
If you have a small room to deal with (like in a small apartment, vacation home, or in an RV), even a tiny portable dishwasher with wheels may be too big. Having a dishwasher would always be helpful, but not if you have to take up valuable floor space.
In these cases, a countertop unit may be your best bet. Based on our research, the SPT SD-2201S is our selection for the best countertop dishwasher on the market today.
You do have to consider that the SD-2201S is designed to sit on top of the counter, which limits how tall is can be. The capacity is limited to only six place settings, but if you don't regularly have that many people to deal with, then that's just a minor concern.
Small? Yes. Does that make it not worth considering? Not even close!
The SD-2201S rivals most other models, with six wash cycles, automatic detergent and rinse aid disinserts and a durable stainless steel interior. Hookup to your faucet is just like the big boys, thanks to the included adapter. Adding to the appeal of this unit is the Energy Star certification along with a one-year limited manufacturer's warranty.
The SPT SD-2201S: little in size, ginormous for features!
"I'm single & live in a small bungalow cottage. This is perfect for me as the kitchen sink faucet & old pipes make me nervous from being so old. Using this solved the constant on & off of the old water faucet. Love it!!!: - SPT user Kristal
---
Hooking Up a Portable Dishwasher
One of the best things about a portable dishwasher is that they are straightforward to hook up.
In a nutshell, all you have to do is take the aerator (the piece on the very end of the spout) off the faucet that's in the room where you have the dishwasher (typically a kitchen, right?). Once that's off there is a special adapter that screws in its place.
Once the adapter is installed, the hoses for the dishwasher have a quick-connect fitting that mates up. Get hot water flowing out of the faucet, hook it up, and the hard part is done!
The only thing left to do is plug the electrical connection into any standard wall outlet.
That's it – you can't get any easier!
---
Cleaning and Maintenance
Taking care of your portable dishwasher isn't all that different than a permanently installed one. Take these steps to keep yours working as best it can:
Use it!
It may seem silly to say, but dishwashers can be like a car – it's best to keep them running instead of just sitting around. It helps keeps all of the parts in working condition; valves can stick sitting over time, seals can dry out…all that kind of stuff.
Inspect the arms
It never hurts to manually spin the arms that rotate around to circulate the water, to make sure they are moving freely. You can take that a little farther and check the water holes to see if they are plugged up.
Clean it!
Sometimes dishes that are a little too dirty get put into the dishwasher. Larger debris may accumulate over time and start to block things up – like the drain. Do a periodic inspection to make sure there isn't anything in the tub that shouldn't be there. Truthfully, your nose may tell you… food residue sitting in there for an extended time isn't the most aromatic thing in the world! Larger dishwashers sometimes have garbage disposals built-in to help combat this problem.
The drains aren't the only place where stuff can build up, though. Take the time to look around the edges, the silverware basket, the detergent dispenser…anywhere where things can collect.
Use a little acid
Even if you have soft water, it's never a bad idea to run something acidic through the washer now and then to help clean things out.
Some people add some white vinegar before the wash cycle, but we've heard of people using lemon juice as well.
---
Here is a video guide on installing, using and maintaining a smaller dishwashing system in your home.
---
People also Ask (FAQs)
Can a portable dishwasher be permanently installed?
Sure, they can. Some manufacturers offer kits that will help with the plumbing end of things (as far as connecting to the dishwasher). Instead of using the faucet, you'll have to have water supply lines ran, and a drain line ran into the under-counter sink plumbing; we'd recommend using a professional plumber to get that done.
You also may need to have a power outlet run under the counter into the area where the dishwasher is to be installed. Other than that, take the wheels off, and you should be all set!
Can I use a portable dishwasher with a pull-out faucet?
You can, but typically not without it being a bit of a pain to set up. The problem is that with a pull-down faucet the aerator may be difficult – if not impossible – to remove from the spray head. Some may recommend pulling the spray head off, then using different adapters to get to the quick-connect needed for the portable dishwasher's water connection.
So yes – it can be done. And no – it's potentially not very simple.
Where is the best place to install a dishwasher in the kitchen?
Realistically the best place is as close to the water (typically the kitchen faucet) and electrical sources as possible. The water hoses and electrical cord off the dishwasher are only so long…
Where does a portable dishwasher drain?
Most models that attach to the kitchen faucet for the water supply use a special adapter that allows both filling and draining. There should be no extra plumbing steps or connections needed to accommodate any draining function.
What is the price range of models on our list?
You can expect to pay anywhere from approximately $250 up to around $800, depending on the style of the dishwasher and the level of features you are looking for.
Where is the best place to buy portable dishwashers?
As with most things - It depends!
If you want to look – touch – smell – feel different models then your best bet is to go to a big box store. That's an experience that you can't get looking online. That being said, you may find better pricing online, but you have to think about shipping charges…will they offset the base price savings that you might find?
Or - get the best of both options! Check them out in person then find a better deal online.
---
Conclusion
An excellent portable dishwasher is a great way to have the benefits of automatic washing, all while fitting in an area that doesn't have the room for a permanently installed unit.
We always recommend that you do your research, and our top pick of the Danby DDW1801MWP is an excellent example for one of the best portable dishwashers that you'll see on the market.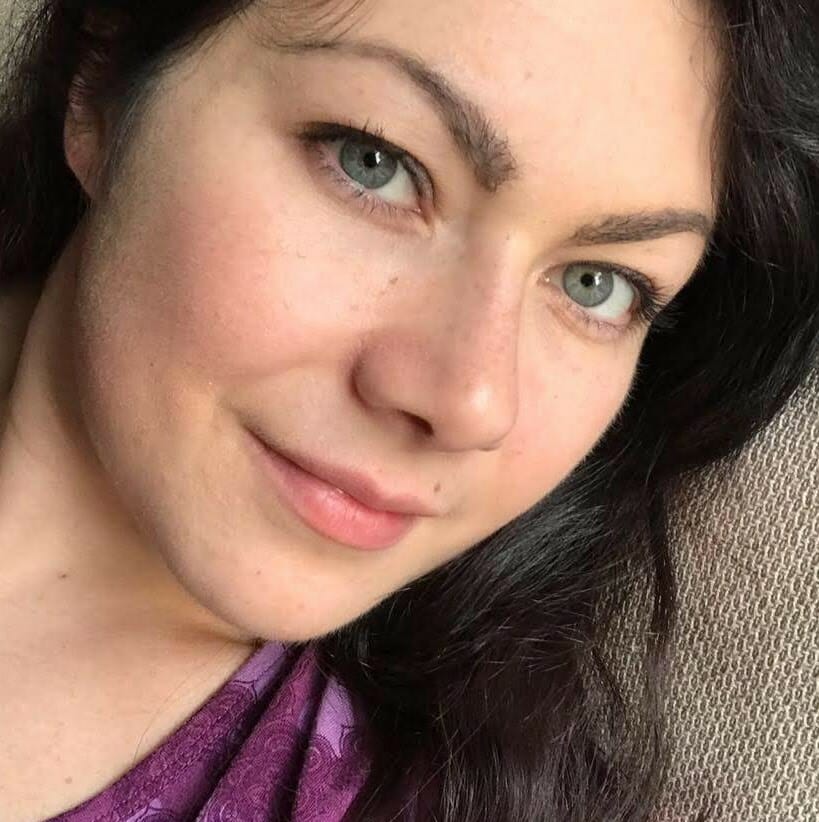 Holly Curell is the editor extraordinaire for Plumbing Lab. Having grown up in Michigan, Holly has spent time living in New York, Virginia, & currently North Carolina, where she lives with her husband & family. Holly loves DIY & has years of experience with at-home plumbing problems that arise from having 3 kids & living in colder climates. When she's not writing about her plumbing knowledge, Holly enjoys reading, hiking & relaxing with family.