Inspired by the artistry of European fixtures and infused with the durability of North American engineering, Rohl faucets are among the most well-regarded in the luxury fixture industry.
Started back in 1983 by the Rohl family, this faucet manufacturer strives to bring the sleekest, most modern designs to bathrooms and kitchens across the world without the expensive import fees.
There's a great deal to learn about Rohl's faucets including their different type offerings and specifications. This article will cover both of those key aspects, as well as a side-by-side comparison of seven of their latest and greatest faucet models.
Don't forget to read on further to learn about the best methods for maintaining a Rohl faucet as well! You'll want to keep your new favorite faucet clean and fully operational from the minute you turn it on for the first time.
Page Contents (Click Icon To Open/Close)
Rohl Faucets Compared
| | | | | | |
| --- | --- | --- | --- | --- | --- |
| | | | | | |
| | | | | | |
| | | | | | |
| | | | | | |
| | | | | | |
| | | | | | |
| | | | | | |
---
Why Choose Rohl?
Authenticity and craftsmanship are two primary reasons to choose Rohl faucets over its many imitators. Unlike cheap alternatives and store brands, Rohl Faucets are genuinely manufactured in the home countries of their designers.
Though "international manufacturing" is often used as a euphemism for low-brow Chinese production, Rohl remains authentic to its roots by providing designs from Germany, France, Switzerland, Italy, and New Zealand.
As a result of its artistic origins as a vital member of the House of Rohl, Rohl faucets are always made with a degree of craftsmanship deserving of inclusion in a luxury at-home space.
Unlike a work of art, though, these faucet fixtures are designed with durability and performance in mind. With brass at their core and spotless coatings across their exterior, you can be sure that you're always getting what you paid for with Rohl.
---
Faucet Buyers Guide
Style & Finish
Style is often the first aspect of a faucet that a prospective shopper notices. This can broadly refer to what design motif guides the fixture as a whole as well as the type of décor the fixture's exterior is designed to match.
The finish is sometimes used as a synonym for style, though it more accurately refers to the coating applied to the fixture's exterior to prevent it from degrading when exposed to caustic substances such as soap or human oils.
A particular finish does not always denote durability, however, so be sure to read a listing's fine print to learn if the finish is more than a simple paint or venire.
Size (Spout Height and Reach)
"Size," as it used in common parlance, often refers to the general form factor of a given faucet model. However, industry sources use size to refer specifically to a model's spout height or reach (if the spout head is detachable). Size can be a crucial specification for homeowners with limited sink space, so be sure to pick a faucet model that fits comfortably within the confines of your existing basin.
Operation
A faucet's operation can be broadly defined as how a person turns on the fixture and adjusts the temperature to meet their needs. On a dual handle faucet, this operation would be accomplished by the twin "hot" and "cold" knobs while on a single handle faucet, this job would be performed by the central-pivot pull out lever.
Modern sink innovations have led to two further operation types, namely touch and touchless faucets. Touch-sensitive faucets are operated through contact with a specific portion of the fixture (often the spout head) while touchless models operate through detection from an LED sensor.
This latter type has become increasingly common in public restroom facilities.
Flow Rate
Flow rate describes how much or how quickly water can travel through a given faucet fixture. This quality is usually measured in gallons per minute. Most faucets today clock in around 1.8 GPM, though more eco-friendly and low-flow models sometimes output as low as 1.2 GPM.
Flow rate is a primary metric used to determine if a given fixture is "water efficient," so be sure to look for water efficiency certifications in a listing if you are interested in cutting back on your excess water usage.
Durability
Like with other in-home fixtures, construction materials durability can play a significant role in determining how long a faucet fixture lasts, both internally and externally.
Durability is often hard to judge based on appearance alone. That being said, brass fixtures are often prized for their enhanced durability, especially when they are protected with rust-resistance coatings and liners.
Mounting Style/Installation
Mounting style generally refers to how or through what means a given faucet fixture is attached to a larger fixture, such as a sink basin or bath. Most sink faucets list how many "holes" it requires for successful mounting.
This generally an indicator of compatibility, so you should ensure that your sink includes as many holes as are required for proper faucet installation.
Warranty
Many companies today include a warranty to provide full customer satisfaction across their manufactured products. Faucet shoppers should always look for an extended warranty over parts and craftsmanship to ensure that faulty component replacements are covered at no extra cost.
---
Special Features of Rohl Faucets
---
7 Best Rohl Faucets Reviewed
For the Kitchen
1. Rohl A1458LMWSPN-2
Currently On Sale
A favorite Rohl country bridge faucet model among loyal customers, the Rohl A1458LMWSPN-2 carries a degree of vintage elegance through its functional harmony and architectural unity.
This aesthetic beauty can be seen in any of it several finishes, including polished nickel, satin nickel, and Tuscan Brass. All finishes surround a strong brass core to maximize the fixture's working life.
Unique to this model, the Rohl A1458LMWSPN-2 comes standard with a separate side sprayer that aesthetically matches the main faucet. This allows you to take advantage of this faucet's full capabilities, which includes an 8-55/64" reach swivel and 9.25" spout height.
All in all, this model would find a harmonious home in any vintage or retro style kitchen, given its unique aesthetic stylings and core performance.
One review on Build.com says, "This has got to be my most favorite faucet brand. There is nothing like a beautiful Bridge faucet in your kitchen. Great quality, beautiful style. I get a lot of compliments."
---
2. Rohl De Lux
While there are many Rohl pull out kitchen faucets models to choose from, the Rohl R7913APC is easily among the best. Homeowners with heavily-trafficked kitchens should consider this model, given its durable brass construction and resilient chrome exterior.
This chrome exterior is not only beautiful, but it also resists chemical, stain, and scratch damage with ease.
"With the advent of the 21st century came a yearning for professional fixtures and appliances in residential applications. The ROHL Classic Lux Series offers a full range of pull-down faucets that replicate the look of a professional kitchen." - Rohl
The Rohl R7913APC features a unique spout swivel that allows it to cover a large sink basin. This degree of maneuverability is desirable, especially when you take into account how smoothly water flows from this faucet through its ¼ turn ceramic disc valve.
A low lead compliant design is the icing on the cake, making this model an ideal choice for families with many children or a multitude of house guests.
---
3. ROHL A3420LMPN-2
Though there are several options available, this Rohl classic pull-down kitchen faucet takes the cake when it comes to functional durability that prevents accidents and unnecessary damage.
This can most acutely be seen in the ROHL A3420LMPN-2's optimal resistance pull-down mechanism, which operates smoothly and prevents overextension naturally.
Due to its simple, polished nickel aesthetic, this model is an ideal match for traditional kitchen décor. Even so, the ROHL A3420LMPN-2 includes at least a touch of modern functionality, as seen in its dual spray modes. These alternative water delivery methods are always easy to access directly from the easy-to-operate button on the spout head.
---
4. Rohl R7521SS
In taking a page from professional eateries, this Rohl commercial kitchen faucet allows home chefs to maximize their ability to clean dishes and vegetables alike without obstructing their sink access.
Much of the Rohl R7521SS's functionality and versatility derives from its spring-mounted kitchen style body, which allows the hose neck to move about freely without slumping over.
Homeowners who entertain often will find this model to go above and beyond their expectations, primarily due to the ability of its stainless steel body to resist nearly all kinds of wear and tear. Even the dual spray modes are a desirable add on, allowing you to get the most out of your new commercial kitchen style faucet in no time.
"Influenced by the Industrial Chic Movement, the ROHL Classic Lux Series combines the perfect mix of beauty and brawn. Drawing from early 19th century stainless steel kitchens in fishmongers and butchery packing houses, the faucets have an unfettered, hardworking style." - Rohl
---
5. ROHL A1445XSTN-2
This Rohl wall mount kitchen faucet is unique based on its installation method alone, allowing for an unprecedented degree of visual contrast at the core of your kitchen. With a satin nickel finish, this model can also seamlessly play a supporting role in modern kitchen décor.
The ROHL A1445XSTN isn't just a sight to see, either. This model can perform as a leading Rohl pot filler. With a swivel spout located near the wall installation point, this faucet can easily be manipulated to provide easy water access beyond the sink basin's confines.
Because of its low pointing point, pots filled in this method will create little to no extra mess due to the decreased likelihood of splashing.
Overall, homeowners who regularly combat extensive cooking or cleaning jobs should try out the ROHL A1445XSTN based on its unique functionality, which in turn derives from its unique installation method.
"This is a great addition to our kitchen, we get many " aw, that awesome!" - 5 Star Review from Faucet.com
---
For the Bathroom
6. Rohl C-Spout
Currently On Sale
When it comes to finding a Rohl widespread bathroom faucet, many new customers have spoken favorably about the Rohl A1408LMPN-2. Much of praise has come from its wide variety of finish options, including Inca brass, polished chrome, polished nickel, and satin nickel.
As such, this faucet is an ideal option for folks looking to match their existing décor or branch out and establish a fresh style of their own.
Even for its aesthetic appeal, the Rohl A1408LMPN-2 performs reasonably well. With a 4-15/16-inch spout reach and pop-up "c" spout architecture combined, this model can provide a vast amount of washing space within the bathroom sink basin.
This can be a significant asset for parents with multiple children who often wash their hands simultaneously.
One happy customer writes, "I ordered this faucet for my powder room and love it. The polished nickel finish is beautiful and it looks and feels substantial and elegant. I've had it for two weeks and I am very happy with it's function and aesthetics."
Our full guide to the best bathroom faucets can be found here.
---
7. Rohl A1408XMPN-2
While there are not nearly as many Rohl deck mounter lavatory faucets to choose from, the Rohl A1408XMPN-2 still stands out as a practical model that outpaces those provided by its competitors.
One factor that other similar models cannot match is the Rohl A1408XMPN-2's expansive finish portfolio, which includes the ever-elegant Italian brass (among five others).
While this model's simplified 3-hole construction removes some barriers to DIY installation, the antiquate workings of this model call for a plumber's intuition. As such, new homeowners or home builders will find this model most to their liking as it can be installed at the same time as the professional plumber pipes in the rest of their bathroom.
---
Rohl Faucet Types
Rohl offers a wide variety of different faucet types, each of which may be well-suited to your kitchen or bathroom needs. Consider some of the following faucet types to better acquaint yourself with the terminology you should expect to see in Rohl's faucet listings.
Single Handle vs. Dual Handle
Single handle faucets are generally considered a more modern style, requiring less installation overall on a single-hole sink basin. Also, finding an ideal temperature balance on a single handle faucet is easier due to its temperature continuum architecture.
As a drawback, single handle faucets are more prone to leak as a result of strain on its lone central joint.
Dual handle or double handle faucets, on the other hand, are more common style implemented primarily in traditional style bathrooms. These faucets take longer to install and are generally more work to control if one's hands are full.
Even so, many homeowners favor artistic dual handle faucets for their timeless appeal and intuitive operation.
Pull Out & Pull Down
Pull out faucets are becoming more common in kitchens today primarily because they feature longer spray hoses and more versatile sprayer options. Also, homeowners with small kitchens tend to favor these models because their form factor and pivot radius are much tighter.
Pull down faucets, on the other hand, tend to replicate old fashioned faucet architecture better while still allowing for a detachable sprayer faucet head. Because pull-down faucets tend to be more arched, it is far easier to insert pots and pans beneath them to minimize backsplash.
Also, the operation knob on these models tends to be more ergonomic when it comes to adjusting the main water flow.
Bridge or Pot Filler
Rohl ridge faucets harken back to a vintage, hardware intensive era when it comes to aesthetic appeal. That is because these sinks include an eponymous "bridge" between the dual operation knobs, creating a sense of unified function between the several parts.
Operationally, though, modern bridge faucets function just as like non-bridge taps under the surface.
Pot filler faucets are rarely seen in home kitchens and are generally saved for those that are often used for large scale cooking and entertaining.
A pot filler mechanism proper originates from high-volume kitchen design as a means of avoiding the uncomfortable wedging of pots beneath a low-angle faucet head. Instead, these models feature a multi-jointed faucet head that can be manipulated to reach a pot sitting on a side counter comfortably.
---
Installation of Rohl Faucets
Several Rohl faucets follow a similar installation process, which is detailed below for your convenience. However, you should always consult your specific owner's manual for precise steps before in initiating the installation process.
Shut off the water supply.

Install the supply hose into the faucet body.

Install mounting stud into the faucet body.

Insert faucet body into mounting location.

Position the faucet body, then stack the half ring rubber gasket, half ring mounting plate, and mounting nut (in that order).

Tighten all three with a wrench.

Connect hot and cold supply lines.

Turn the water supply back on and test for leaks.
---
Rohl Faucet Maintenance
Because Rohl prides itself on its luxury stylings, the single best way to maintain your Rohl faucet is through regular cleaning and other preventative actions. Below are several cleaning techniques recommended by Rohl to maximize your new faucet's lifespan:
---
Common Rohl Faucet Issues & Problems
Leaks are prone to occur with most any faucet in time, even Rohl's luxury-crafted models. This can be caused by a variety of sources, including degraded cartridges and seal damage. In both cases, the most natural solution calls for individual part replacement.
Also, finish degradation is commonly seen with Rohl faucets. Usually, a faucet's finish cannot be restored by hand if it is allowed to tarnish, rust, or chip. Replacing your faucet may be the only workable solution, though the owner should consider reviewing the cleaning methods described above to prevent a repeat performance.
---
People also Ask (FAQs)
How do I contact Rohl for assistance?
Rohl provides two primary methods for acquiring assistance from their in-house customer service team. First, they can be contacted at 800-777-9762. Alternatively, Rohl can be reached by email at [email protected].
How do I make a warranty claim for my Rohl faucet?
Rohl provides a full list of warranties across their many product lines at this web page. Those who believe their faucet is still within warranty should contact Rohl through one of their two customer service lines - 800-777-9762 by phone and [email protected] by email.
What style of kitchen is Rohl faucets best suited for?
Rohl specializes in luxury fixtures in general, so their fixtures are best suited for modern or luxury kitchens. However, homeowners may also consider implementing one of Rohl's vintage faucet options to match an art deco or retro kitchen décor optimally.
What is the price range of these models on our list?
As their name suggests, Rohl faucet models tend to fall within the luxury price range. However, their prices tend to fall on the lower end of the luxury price range because their work to cut out import costs through local manufacturing.
Where is a good place to buy new Rohl faucets and older parts?
Amazon.com is the best place to buy Rohl faucets. They provide quick delivery and good customer service for any issues that arise.
---
Conclusion
If the price is no object, then Rohl faucets are simply the best option for homeowners looking to add elegance and performance to their kitchen and bathroom sinks.
Though there's a faucet model for nearly every décor and budget, I have to recommend the Rohl De Lux Pull-Out Kitchen Faucet based upon its resilience and durability in the face of long-term use for your kitchen.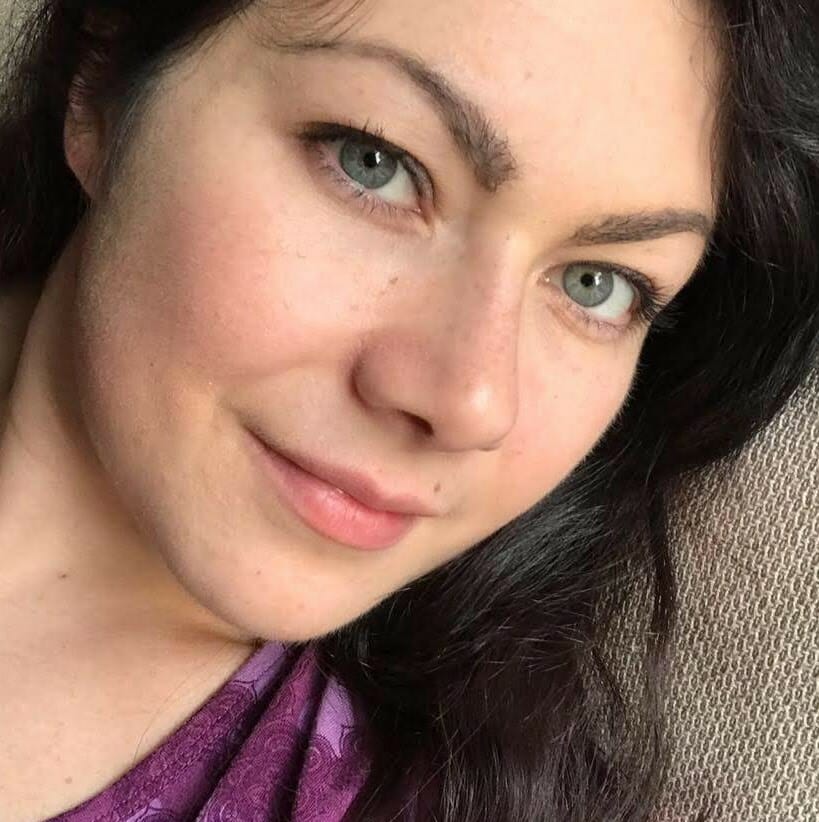 Holly Curell is the editor extraordinaire for Plumbing Lab. Having grown up in Michigan, Holly has spent time living in New York, Virginia, & currently North Carolina, where she lives with her husband & family. Holly loves DIY & has years of experience with at-home plumbing problems that arise from having 3 kids & living in colder climates. When she's not writing about her plumbing knowledge, Holly enjoys reading, hiking & relaxing with family.