When renovating your bathroom, it can be hard to decide which shower faucet is best for you. There are so many styles to choose from that it can be overwhelming looking through a catalog or at online stores.
A faucet is the handle of a shower that controls the flow and temperature of the water before it comes out of the shower head or bath tap. There are three basic types of faucets to choose from; single tap mixers, traditional two tap mixers, and panel shower faucets. These are the most common types of faucet and come in a range of styles and designs to suit any bathroom.
When looking for the best shower faucet for your home, it is essential to look at features such as its design, flow rate, and flow functions as well as how easy it is to install. Looking at the desired décor of your bathroom and your budget can help narrow things down for you.
But why is finding the correct shower faucet so important? A perfect shower faucet can provide a luxurious showering experience with a robust flow rate that lasts for years to come. It can also save water, as studies have shown, which can also save money on bills.
If you want to calculate how much energy showering costs, you can use this energy cost calculator. To make things easier, we have put together this list of the best shower faucets we could find.
Page Contents (Click Icon To Open/Close)
Shower Faucet Comparison Table
| | | | | |
| --- | --- | --- | --- | --- |
| | | | | |
| | | | Traditional, Polished Chrome | |
| | Antique Brass By Gotonovo | | Gold Brushed Brass, Antique | |
| | | | Traditional, Polished Chrome | |
| | STARBATH Ceiling Mount System | | | |
| | | | Modern, Concealed, Polished Chrome | |
| | | | | |
| | | | | |
---
Types of Shower Faucets
Single Tap Mixer
Often featuring a single lever, a single tap mixer draws from both hot and cold water supplies and mixes the flow to a predetermined temperature before it pours out of the spout.
This design prevents scalding or thermostatic shock, making it perfect for families. Compared to the traditional two tap faucet, this design is a modern and safe approach to shower faucets.
Traditional Two Tap Mixer
A conventional two tap mixer uses two levers, each with a respective hot and cold indicator, to control the flow of water. The warm and cold water flows mix as they come out of the spout and the temperature changes depending on the flow set by each lever. This style is often used in bathtub faucets and older shower installations.
Panel
A sleek and convenient design, panel shower faucets have everything in one place. From two shower heads to the levers, all the shower features are connected by an aluminum or steel metal panel. Panel shower faucets are a versatile and impressive addition to any bathroom, usually suiting modern and minimalist styles.
---
3 Benefits of a High Quality Shower Faucet
Improved Showering Experience
A high-quality shower faucet can transform your daily routine by providing a relaxing showering experience. Having all the necessary features conveniently laid out with the perfect temperature and flow rate makes showering the best way to start or end a long day.
Well-designed shower faucets also pull a bathroom's décor together nicely, which can improve the overall atmosphere.
Lower Bills
Often, shower faucets can be set to a predetermined temperature and flow rate during the installation. Setting these in advance is both convenient and likely to save you money on bills in the long run.
Long-Lasting Style
Cheap shower faucets are often made of plastic, which makes them more susceptible to damage. Shower faucets that are made of metals such as brass, chrome, or nickel tend to be more durable and secure. While these showers are more expensive, their durable materials ensure that they last for months and years to come.
---
Buying Guide for Consumers
Flow Rate
When choosing a shower faucet, the flow rate is a crucial factor in deciding which one is right for you.
The flow rate is the pressure of the water coming out of the tap and is usually measured in gallons per minute or gpm. The lowest flow rate for a shower faucet is around 1 gpm, and the most potent flow rate is about 4 gpm.
The most common flow rates are between 1.5 and 2.5 gpm. In some areas the flow rate is restricted to a certain level, so please check this before purchasing.
Bathroom Space Vs Shower Faucet Size
Another factor in purchasing a new shower faucet is the size of your shower and bathroom. A large shower head can cramp a small bathroom. Thoroughly measuring the dimensions of your shower space, pipe layout, and bathroom before purchasing can save you sending your faucet back to the store or seller.
Number Of Handles And Lever Placement
Choosing one of the three styles of faucet discussed above often decides how many handles your faucet has. The number of handles used for shower faucets is usually between one and three depending on the style, so this is worth bearing in mind.
Shower levers can be placed in a center set or wideset manner, depending on the size of your shower and the placement of the pipes behind the wall.
Shower Faucet Type
Shower faucets can be bought individually or in a set with other shower components. A shower faucet set often comes with a combination of shower heads, shower hoses, tub faucets, mixer valves, and shower brackets to name a few.
Check the product description and make sure that the design suits both your pipe layout and bathroom décor. Using popular named brands is often the best way as they often use standard size parts in their faucet sets.
Thermostatic Mixing Valve
Often used in single tap mixers, a thermostatic mixing valve mixes hot and cold water flows to a pre-set temperature. Thermostatic mixing valves respond immediately to changes in water temperature and will shut down instantly should the cold water supply fail.
These valves, usually made of brass or chrome, prevent scalding and thermic shock, making them perfect for homes with children or elderly folks. Easy to repair and clean, thermostatic valves are ideal for homes, vans, baths, and combi boilers.
Durability
A significant factor in the durability of a shower faucet is the materials used to make it. The most durable materials that a shower faucet can be made of are brass, chrome, nickel, bronze, and steel.
These materials are also easy to clean and maintain so that they can last throughout years of regular use. Always check the product description for the faucet's warranty as that can save you money and a headache.
Design And Style
Picking the right design and style of faucet for your shower seems like an easy task, but it can be one of the most challenging steps.
A shower faucet that fits with the décor and style of your bathroom is usually the correct choice.
For example, a traditional two tap mixer faucet in an antique design suits classical bathrooms and sleek panel shower faucets suit modern and minimalist bathrooms.
Brands often produce bathroom accessories like handrails or soap dishes that match their taps, so purchasing others of the same brand or series can tie a bathroom together nicely.
Installation And Convenience
Installing a new shower faucet must be easy and convenient for both plumbers and DIY fans alike. Before installing a new shower faucet, it is essential to check if you have an older pipe system or not, as older systems may need a brace to support the higher water pressure. Older or damaged pipes may require you to do a rough-in before installation.
Timberline Home Inspections advises homeowners to also be sure to know where the main water cutoffs are and keep a plumber's phone number handy before attempting any DIY repairs.
A rough-in is the act of installing basic plumbing before installing the shower faucet. To do a rough-in, check the water supply, discharge holes, and fixtures before measuring and placing them. Route the piping before purchase so you can find a faucet that fits your existing system.
Price And Warranty
Another significant factor in selecting the right shower faucet is the price. Most shower faucets are priced between $30 and $200 depending on the style, material, and extra features that are included. That being said, the average household shower faucet can cost between $60 and $80.
Purchasing shower faucets from well-known brands increase the likelihood of finding a shower faucet with a warranty, which can last anywhere from a year to a lifetime. The most common warranties last between three and ten years.
---
8 Best Shower Faucets Reviewed
1. Delta Faucet Windemere
Best Shower Faucet
| | |
| --- | --- |
| | |
| | |
| | Showerhead, pipe trim, faucet handle, trim piece, the valve cartridge |
| | |
| | |
| | |
An excellent example of a beautiful faucet for a relatively affordable price, this Delta shower faucet is a perfect addition for any bathroom. It is a little above what average shower faucets cost, but this is a premium faucet made to last. The single-handle design means ultimate control and convenience when showering.
Also available in brushed nickel, chrome, and stainless steel, there is a style to suit everyone with this model. This Delta faucet contains a Monitor Pressure-Balanced Valve that brings a consistent temperature and removes the possibility of sudden temperature changes.
Not only that, but there are sets with tub spouts and other accessories available to help bring your bathroom to life. The lifetime warranty assures that you can buy this stylish faucet with confidence. Customers are raving about this easy to install faucet, and we are sure you will be, too.
"We built our house last Spring and put this in our guest bathroom. We have loved it! No problems at all. In fact my husband and I had to use this shower for two months due to a shower problem in the master bath and we had no problems at all. Loved the pressure and the look. We are in the middle of finishing the bathroom in the basement and we are putting this in there as well." - Lowe's customer Hockeygirl
---
2. Moen Brantford
Best Shower And Tub Faucet Combo
| | |
| --- | --- |
| | |
| | Traditional, polished chrome |
| | Showerhead, single lever handle, tub spout |
| | |
| | |
| | |
This timeless and traditional style Moen shower faucet is perfect for those looking to add a sophisticated look to their bathroom. The single-handle and centreset design provide the most control and convenience while the powerful flow rate will ensure a refreshing showering experience every time.
The Thermostatic Positemp system acts similarly to a thermostatic mixing valve to give you a safe showering experience. The lifetime limited warranty means that you can rest easy knowing that Moen is confident and proud to provide an excellent ADA compliant product for your home.
"With intricate architectural features that transcend time, Brantford faucets and accessories give any bath a polished, traditional look. Classic lever handles, a tapered spout and globe finial give this collection universal appeal." - Moen
There are also other accessories like tub and shower drain covers available to tie the entire look together. This faucet combo is one of the best shower faucet sets that Moen has to offer, despite the bargain price; you can transform your bathroom while getting the most bang for your buck.
The main drawback of this set is the lack of a valve, but that is easily bought online or in your local hardware store.
---
3. Antique Brass by Gotonovo
Best Rainfall Shower Faucet
| | |
| --- | --- |
| | |
| | Gold brushed brass, antique |
| | Showerhead, handheld showerhead, two lever handles, hose, pipes |
| | |
| | |
| | |
If you are looking to give your bathroom a luxurious and vintage facelift, look no further than this antique bathroom shower faucet set. If the gold brushed brass is not for you, this set is also available in black to match your vision.
This durable shower can also come with matching bathroom sink faucets and a toilet paper holder to bring a uniform and complementary look to the bathroom for an excellent price. In terms of function, there are rainfall and handheld spray options that come with a great flow rate.
The two-handled centreset design is easy to use and install, making it an incredibly convenient option.
---
4. American Standard Colony
Best 3 Handle Bath & Shower Faucet
| | |
| --- | --- |
| | |
| | Traditional, polished chrome |
| | Showerhead, three lever handles, tub spout, plaster guard |
| | |
| | |
| | |
For those who prefer maximum control over their bathing experience, this American Standard shower faucet is an excellent choice. It has a versatile design and a high-quality finish that is made to stand the test of time. The diverter handle makes it even easier to have the perfect shower, and the flow rate is powerful and refreshing.
If chrome is not to your liking, there is a chrome brass design option available to suit your tastes. The sleek design of this bath and shower faucet set is easy to clean and install and comes with ceramic disk valve cartridges to ensure a leak-free installation.
If you are looking to redo your entire bathroom, there is also a tub faucet, strainer dome cover, and other accessories available to make your home beautifully matched. At such a bargain price, this American Standard shower faucet set is an excellent candidate for your bathroom.
A review from Faucet.com says, "Renovated a 1950's style bathroom using this plumbing fix. Very pleased with the way it looks and functions... Couldn't be happier."
---
5. STARBATH Ceiling Mount System
Best Ceiling Mounted Faucet Set
| | |
| --- | --- |
| | |
| | |
| | Showerhead and handheld showerhead, valve body, valve trim, arm and flange, hose, bracket holder |
| | |
| | |
| | |
An incredibly customizable and versatile shower faucet set, the STARBATH ceiling mount shower system is perfect for those with a modern and minimalist style. The ceiling shower set can come with rounded or wall mounted overhead showers and is available in brushed nickel or chrome.
Another excellent feature is that the overhead showerhead can tilt. STARBATH have provided everything you need to upcycle your bathroom completely. The materials used to make this set are durable and the ceramic cartridge is corrosion resistant, meaning no headaches in the future.
The five-year warranty and self-cleaning water outlet feature on top of all of this, justify its price. While the price does seem steep, this is a premium shower faucet set that deserves a premium price tag.
---
6. HIMK Shower System
Best Complete System
| | |
| --- | --- |
| | |
| | Modern, concealed, polished chrome |
| | Showerhead and handheld showerhead, bracket, hose, valve, tub spout |
| | |
| | |
| | |
Another fantastic option for those looking to purchase a complete set, HIMK's shower faucet set combines style and function. Available in brushed nickel or polished chrome, this set even comes with a long hose on the handheld showerhead for added convenience.
The water flow rate is superb, and the mixer valve protects from any sudden fluctuations in temperature. If you are looking for matching accessories, there are matching tub faucets available to tie your bathroom's design together.
The simple and concealed design make HIMK's shower system easy to install and comes with all the shower faucet parts needed. The five-year warranty and friendly customer service support give you peace of mind should the unexpected happen.
There is a premium price tag on this set, but it is a decent price for a quality product that comes with all the necessary parts to make installation a breeze.
---
7. PULSE ShowerSpas
Best Multi-Function Shower Faucet
| | |
| --- | --- |
| | |
| | |
| | Showerhead and handheld showerhead, slide bar, hose, soap dish |
| | |
| | |
| | |
A wonderful all in one system, the PULSE ShowerSpas shower faucet set provides a convenient multi-functional showering experience. Available in polished chrome, oil brushed nickel, and brushed nickel, this set comes with an eight-inch rain showerhead and an adjustable slide bar for an easily customizable installation.
There is a diverter below the slide bar to help you switch from the overhead showerhead to the handheld showerhead in moments. The powerful flow rate ensures a relaxing shower every time, and the flow restrictor is removable for those who want an even stronger flow.
Many customers had an easy time installing this shower faucet and say that it does not cramp their smaller bathrooms. A mixing valve is not included, but there are mixing valves available online and in hardware stores for you to choose from.
PULSE customer James is especially pleased with the company's customer service. He says, "It is very sturdy, and at the same time elegant. After close to two years, there was a warranty issue unrelated to these aspects, and the issue was resolved immediately the same day. Great service!"
---
8. Dura Faucet for RV
Best RV Shower Faucet
| | |
| --- | --- |
| | |
| | |
| | Two knobs, faceplate, washers, hose connection |
| | |
| | |
| | |
For those looking to replace their RV's shower faucet, this Dura shower faucet is a perfect choice. Dura designed this shower faucet specifically with motor homes in mind, and this is reflected in its convenient and compact design. There are two retro handles placed on an acrylic faceplate that comes with a hose connector.
Another excellent feature of this shower faucet is that it is ADA compliant, making it safe and easy for anyone to use. If you need to purchase a shower hose, there is a 60-inch stainless steel one available to buy with this shower faucet.
There are white, bisque, and brushed satin nickel color options to choose from. This faucet is convenient and easy to both install and clean which means that you can spend more time relaxing in the comfort of your RV.
"At Dura Faucet, we eat, breathe and sleep RV faucets. Over the past decade, we've made a name for ourselves as the trusted source for RV faucets. Not only we offer faucets to individual RV owners, but also supply thousands of faucets each year to various acclaimed RV manufacturers. The biggest names in RVs trust us and we are confident that you will too!" - Dura Faucet
---
Replacing A Faucet
Replacing a faucet on your own can be tricky. If you have not done it before, we have compiled a guide for proper shower faucet installation here. However, if you are unsure how to begin or continue, you can call a plumber for a consultation.
The tools needed:
Steps Needed:
Turn off the main water supply for the bathroom that you are working with.

Cover the floor or tub with the canvas cloth.

Remove the handles with a flat head to pry up the 'hot' and 'cold' caps. Then remove the retaining screws and handles from the valve stems.

Check the spout for a screw and unscrew it if one is there. Remove the spout by twisting and pulling it anti-clockwise until it comes off. Check the diverter handle for a cap and remove it.

Remove the flange by turning it counter clockwise. Remove the nylon sleeve by turning it anticlockwise using your hand or the pliers. You may need to cut the caulking with a knife if there are no screws.

Remove the valve assemblies by turning the wrench counterclockwise. Wipe the debris from the water inlet with a cloth or rag.

Mark where the new heads will go and make cuts. Shower faucets are often installed at the height of around 45-48 inches, and the shower head is usually installed at an elevation of 72-78 inches. Once the measurements are complete, drill holes and remove enough of the wall to access the pipes. Once the cuts are done, you can clean the walls with either bleach water or white vinegar water solution.

Check the valve assemblies and open them before installation by turning the stems counterclockwise. Identify the diverter valve and set it aside for the moment.

Tape the new valves by wrapping three layers of tape around the threads, ensuring that the tape contours to the threads. This provides a tighter seal when you install them and ensures that there will be no leaks.

Place the new valves in and turn them clockwise for around three or four turns. Tighten them with a wrench, but do not force or overtighten the valves.

Install the sleeve over the valve stem and twist using your hands and not pliers. Wrap a rag around your hand and rotate it clockwise.

Install the flange by reversing your steps from earlier, turning everything clockwise.

Install the retaining screw, making sure that the 'h' is on the left and the 'c' is on the right. The arrow should point downwards.

Seal any gaps with bath caulk and leave it to dry for 24 hours before continuing.

Turn on the water supply and check for leaks.
---
Shower Faucet Maintenance
Shower faucet maintenance requires much more than a once a month cleaning. While some faucets have self-cleaning systems or rubber nozzles to remove limescale and mineral build-up, others need more careful attention. Some shower head spray holes have touch clean technology, making them a breeze to clean.
If your shower head does not have clean touch holes, you can soak it in vinegar and baking soda to remove the limescale. Do not use Drano on your bathroom, as it can be toxic and remove good bacteria from your systems.
While doing a once a week clean, check your shower faucet over for any leaks, gaps, rust, or limescale. If any serious issues have not been prevented by regular checks and cleans, a plumber may need to be called.
---
Fixing A Leaky Shower Faucet
If your shower faucet is leaking, there is no need to worry. Check to see if your shower faucet has a guarantee, as many come with anti-leak warranties. If putting tape on the valves and plugging the gaps with caulk did not do the trick, here is a guide on how to fix both single and double handle leaky shower faucets.
Single-Handle Faucets
Turn off the water valve.

Remove the shower handle using a screwdriver. If it does not come off, heating it with a hairdryer may work. If it still does not come off, a plumber may need to be called.

Remove the faceplate using a screwdriver, making sure to set the faceplate and screws aside for later.

Pull the metal sleeve from the shower valve.

If there is a locking clip on the valve, remove the metal rod with needle nose pliers.

Cover the valve cartridge with a deep well socket wrench and turn it counterclockwise to remove it.

Pull out the cartridge using needle-nose pliers. If you have not purchased a new cartridge, you can take the old one to a hardware store to find a matching one.

Install the new cartridge by turning it clockwise with the deep well socket wrench.

Replace the valve sleeve, faceplate, and shower handle by reversing the steps you used to remove them. Don't forget to put the locking clip back.

Check the shower by turning on the water valve. If there is still water leaking from it, a plumber needs to be called.
Two-Handle Faucets
Turn off the water valve.

Touch the water leaking from the faucet and check if it is hot or cold. If it is hot, then the hot faucet is leaking and vice versa.

Remove the shower handle using a screwdriver on the leaky side by unscrewing it and setting it aside.

Unscrew the faceplate from the wall and set it aside.

Slide a deep well socket wrench over the stem and remove it.

Unscrew the valve nut using your hands and set it to one side.

Remove the metal stem from the wall and set it to one side.

Untwist the rubber washer from the valve and screw a new one on it. Coat the new washer in faucet grease for a better seal.

Replace the stem, faceplate, and shower handle by reversing the steps above.

Check the faucet by turning on the water valve.
---
People Also Ask (FAQs)
How long can I expect my shower faucet to last?
This will depend on the age, material, and style of faucet that you install. A new faucet that is made of a durable material like brass or chrome can last between 15 and 20 years on average. Regular cleaning and maintenance are vital in prolonging the life of your shower faucet.
What is hard water build-up?
Hard water refers to water with a high mineral, chalk, and limescale content. Hard water build-up is the build-up of limescale or minerals that occurs commonly in shower heads, kettles, and faucets.
Do shower faucets come with shower valves?
Many shower faucets come with shower valves; however, some valves must be bought separately. It is essential to check the product description for information on what valve is required and if it is included. Make sure that the valve matches your plumbing to avoid returning the product.
What is a shower valve trim?
A shower valve trim, also known as a faceplate, is the metal cover underneath the shower handle or lever. It acts as a cover to protect and hide the plumbing and valve behind the wall. Shower valve trims are usually circular and made of metal.
Can I install a shower faucet by myself or do I need a plumber?
It is possible to install a shower faucet on your own with the right tools, and by following the guide, we wrote above. However, if you lack experience or are unsure, you can call a plumber for a consultation first to get some tips or ask them to install the shower faucet for you. Home depot has an excellent video below that showcases how to do a self installation.
Do I have to call a plumber every time my shower malfunctions?
Not necessarily. If there is an issue, you can look online to find the solution or contact the seller or manufacturer for help. Some problems, like the ones discussed earlier, can be fixed on your own with the right tools but other more severe issues may require professional advice.
How do I find replacement parts for my shower faucet?
Looking online on sites like Amazon or the particular brand's website can be a quick way to find replacement parts.
Going to a hardware store with the old parts is always a good start in finding replacements. If the parts are old or rare, you may need to call a specialist or the manufacturer directly and order the replacement parts that way.
---
Conclusion
There are plenty of shower faucets available to spruce up your bathroom's décor, and you cannot go wrong with one of our selections. Each of these options has been selected thanks to its quality, durability, and practicality. In this list, there are options for every budget, so a tight wallet does not mean missing out on updating your bathroom.
The shower faucet that you choose is up to you, but we would recommend the Delta Faucet Windemere Trim Kit and the Antique Brass Set.
If you would like to shop around, we have more options to choose from here.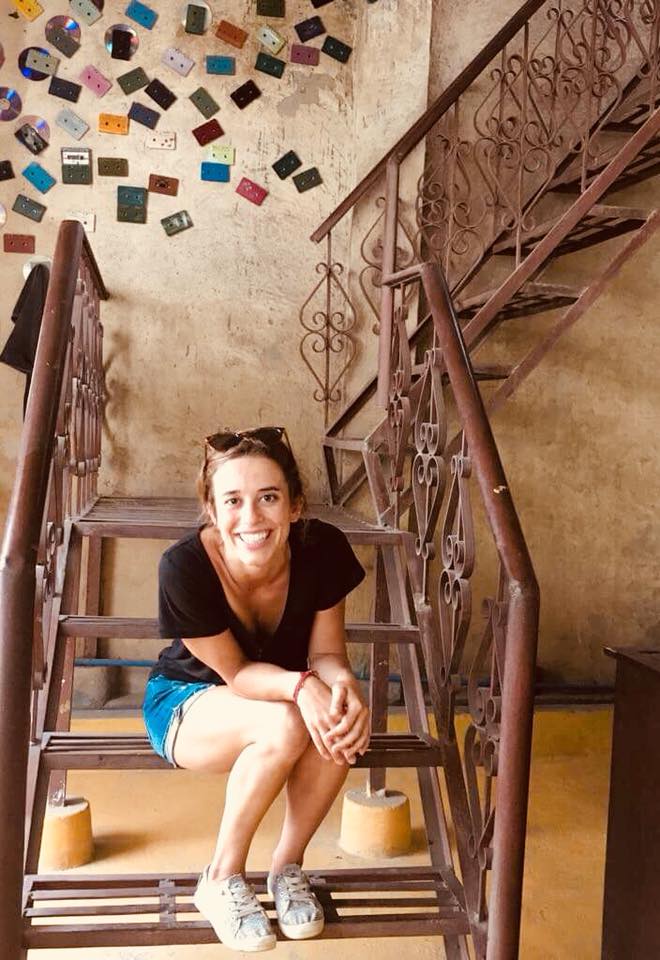 Caitlin Shaffer has been traveling & working as a content writer & SCUBA dive instructor since 2014. Having lived in Central & South America, Southeast Asia, India, & Australia, Caitlin has had many years of experience with a variety of kitchen, bathroom, plumbing systems & common household products. Other than writing about her plumbing experiences & knowledge, her main passions are yoga, ocean conservation, & sustainable development.