While toilets are one of the essential features of a home, cleaning and repairing one can seem like a chore. A toilet fill valve builds and controls the toilet's water level using a sensor and flapper. Toilet fill valves often try to save water, remove waste, and prevent overflow.
The best toilet fill valves are quiet, efficient, economical, and leak free, saving you money in the long-term. Here, we at Plumbing Lab have selected some of the best fill valves on the market for you.
Page Contents (Click Icon To Open/Close)
Toilet Fill Valves Compared
| | | | | | |
| --- | --- | --- | --- | --- | --- |
| | Fluidmaster 400AH PerforMAX | | | | |
| | | | | | |
| | Zurn Z6003-WS1-YB-YC Aquaflush | | | | |
| | KOHLER GENUINE PART GP1138930 | | | | |
| | American Standard 3174.105-0070A | | | | |
| | | | | | |
| | | | | | |
| | Plumbcraft Adjustable Quick Shut Off | | | | |
---
How Toilet Flush Valves Work
Slightly different from a fill valve, a toilet flush valve expels water from the toilet tank and into the bowl when you flush. Pulling on the flush handle opens the flapper like a plug, and the flush valve releases water into the toilet bowl.
Once the water is expelled, the water fill valve then allows water to pass through the inlet tube and into the tank. The water sensor stops this influx of water once the correct level has been reached. Having a spare fill valve on hand means a smooth and quick afternoon replacement instead of having to wait days for an order or plumber.
---
Types Of Fill Valves
Ballcock or Plunger
Ballcocks or plungers are one of the older styles of fill valves, and they consist of a brass body, bottom fill discharge tube, a hinged lever assembly, and a floating ball.
The attached floating ball opens and closes the plunger's stem depending on the water level. If you have a ballcock or plunger style fill valve in your toilet, it must be replaced as it does not meet modern plumbing codes.
Diaphragm Style Valve
Often made of brass or plastic, the diaphragm style valve is another older design that can still be found today. The diaphragm and ballcock valves are often mistaken for each other, but there are key differences between them.
The diaphragm style is anti-siphon and has a diaphragm seal that opens or closes when controlling water flow. Older versions are made of brass while modern versions are made of plastic.
Floatless Ballcock (Cupless Style)
A newer version of anti-siphon fill valves, floatless ballcock fill valves use a diaphragm that senses water pressure instead of a floating ball or cup. Floatless ballcocks operate underwater and are often inexpensive. Initially used for low flow toilets in the nineties, they are not always reliable valves for modern toilets.
Cup Type Or Container Type
Usually made of plastic, the floating cup type of fill valve is controlled by a floating cup attached to the fill valve shaft by a metal spring and actuating rod. The water level is controlled by adjusting where the cup is connected to the actuating rod.
This type of valve is popular as it is easy to use, install, and maintain, so it often replaces the previous styles discussed above.
---
Choosing A Quality Toilet Flush Fill Valve
Durability/Quality
Most fill valves are made of chrome, brass, or plastic, all of which are durable materials.
Some fill valves use silicone, so check that your toilet is compatible with silicone before purchase.
To ensure that you get the best quality valve, purchase the valve from a reputable brand, check for a warranty, and read online reviews to make sure that you get the best for your money.
Low Water Inlet Holes
A water inlet hole is a hole drilled in either the top or bottom of a toilet water tank that lets water into the tank through a tube. Generally speaking, the lower the water inlet hole is, the more economical the water usage of the toilet is. Low fill tanks need low inlet holes in order to work and can often be seen in low-flow toilets.
Compatibility
Toilet fill valves come in a range of sizes and types, so it is important to read the product label or description to make sure that you purchase the right one for you. Checking for ones that are the same size or style as the one already in place is a good start.
Make sure that the valve can work with one- or two and if it is single or dual flush compatible. Many modern valves are made to be universal, but some sellers note what the product can replace on their website.
Noise Insulation
No-one likes waking up to a loud flush. Many modern valves have been designed with subtlety and sound insulation in mind for convenience and privacy. If your toilet is making a lot of noise when flushed, the flush valve may be worn and in need of replacement.
Refill Rate And Flow Rate
The refill rate of a toilet is how long it takes for your toilet tank to refill after a flush so that the water stops running and you can flush again.
Having a fast refill and flow rate means that you do not have to wait long to use the toilet again; this is especially useful in large households.
Height
Measuring your toilet tank to ensure the correct fit is essential when buying a new toilet valve. Most modern valves are adjustable, but it is essential to check the maximum and minimum heights listed in the description. Measuring your tank in advance can make your purchase and installation process go smoothly.
Installation
At a base level, installing a new toilet fill valve seems easy enough. Set the height of the valve, put it in the tank, test, and adjust if needed. Many valves come with features that make them easier than ever to install alone. If you are unsure of what to do, read the manual or consult a professional.
Price And Warranty (Longevity)
With proper care and maintenance, toilet parts can last up to five years. Most warranties for toilet valves last between one year and a lifetime, with five years being one of the more common ones. Typically, fill valves cost anywhere between $8 and $80, but most good ones are not so expensive.
---
8 Best Toilet Fill Valves Reviewed
1. Fluidmaster 400AH PerforMAX
Our top pick!
| | |
| --- | --- |
| | |
| Maximum Adjustable Height | |
| | |
| | |
If you have a high-efficiency toilet, the Fluidmaster PerforMAX is for you. Available at a low price, this fill valve gives a whole lot of bang for your buck. Powerful and universal, this fill valve fits almost any toilet out there. The Fluidmaster PerforMAX's height is adjustable, making fitting and installation a breeze.
Whether you have a dual flush, an older model, or a branded toilet, there is nothing this valve cannot handle. One of the quietest models on the market, your bathroom privacy will no longer be disturbed. The fast and efficient refill rate puts others out there to shame while saving water.
The seven-year warranty ensures that you are covered should the unexpected happen, meaning that you can flush any concerns away.
---
2. TOTO TSU99A.X
runner up
| | |
| --- | --- |
| | |
| Maximum Adjustable Height | |
| | |
| | |
If your Toto toilet fill valve needs an upgrade, the TSU99A.X is an excellent choice. Available in a double pack for your convenience, this set includes everything you need for an easy and smooth installation process. The TSU99A.X is adjustable and able to fit your toilet tank perfectly.
With a standard size inlet connection and a full list of what this product can replace on Toto's website, it is hard to beat this combination of power and convenience; it's no wonder that this is one of the best toilet water fill valves. Even if you lose the manual or warranty, both documents are available on Amazon for free just in case.
That being said, this model is designed with other Toto toilets in mind, so if you have another branded toilet it may be best to purchase one of the other models on our list.
David loved this product so much that he left this review: "When you purchase this Toto product, you definitely get quality…Toto is EXCELLENT, and the only way to go! Also, Supply.com is an excellent source to purchase from. Extremely satisfied."
---
3. Zurn Z6003-WS1-YB-YC Aquaflush
Best Diaphragm Option
| | |
| --- | --- |
| | |
| Maximum Adjustable Height | |
| | |
| | |
Beauty is more than what can you see on the surface, and the Zurn Aquaflush valve truly proves it. With a stylish yet durable polished chrome finish, this fill valve is quiet and easy to install. A slightly different style than others on this list, this is perfect for replacing older diaphragm models.
Both chloramine and clog resistant, this fill valve has a dual seal diaphragm and runs at a strong 1 gallon per flush. Despite its strength, the Zurn Aquaflush is one of the quietest models on the market, meaning that your bathroom can be a calm oasis once again.
The Aquaflush is built with convenience and durability in mind, and the three-year warranty has you covered for when accidents happen.
---
4. KOHLER GP1138930
Good for kohler toilets
| | |
| --- | --- |
| | |
| Maximum Adjustable Height | |
| | |
| | |
If customizable fill valves are what you need, Kohler has you covered with the GP1138930. An excellent replacement product for older models, this silent fill valve is quick and easy to install. Customization is at the heart of the GP1138930 thanks to the interchangeable color-coded fill valves and adjustable height.
There is no need to spend money making your toilet fit this product; Kohler designed this fill valve to completely conform to your individual needs. The one year warranty is a great feature to protect against unexpected issues, and Kohler's fantastic customer service is always there to help when you need it.
At such a reasonable price, this is truly one of the best fill valves you could choose for your home.
One verified buyer remarks, "My husband had the new toilet fill valve installed in less than 15 minutes. No more leaky toilet!"
---
5. American Standard 3174.105-0070A
Good for American Standard Toilets
| | |
| --- | --- |
| | |
| Maximum Adjustable Height | |
| | |
| | |
Available in a single or triple pack for your convenience, American Standard has created an excellent universal fill valve to fix your toilet issues permanently. When it comes to installation and quality, American Standard live up to their reputation by providing easy to install and durable products like the 3174.105-0070A that last a lifetime.
The worst case scenario is always a possibility, which is why the one-year limited warranty can ease your worries. One of the best replacement toilet valves on the market, this valve is specially crafted for the American Standard Champion line two-piece toilets and Champion 4 flush systems; please bear this in mind before purchase.
If you need to know which parts can be replaced by this valve, American Standard has a list of the replaceable parts online to help. Available for a decent price, click on the link to see how the 3174.105-0070A can transform your flushing experience.
"This flush valve actually works flawlessly. My original flush valve from when I purchased the toilet in 2003ish would always hang up after flushing and water would continue to run. I finally replaced it with this one and after two weeks it is working great. " - 5-Star review from Lowe's
---
6. Korky 818BP
Quietest toilet fill valve
| | |
| --- | --- |
| | |
| Maximum Adjustable Height | |
| | |
| | |
If you need to replace both your fill valve and your flapper, Korky has both available in one neat package just for you. The quietest toilet valve on this list, there is no need to suffer from ghost flushes or clanking parts ever again. Whether you have a one- or two-piece toilet, this fill valve and flapper are designed to suit almost any toilet.
If bacteria or hard water are a concern, this fill valve is resistant to both bacteria, rust, and chlorine. No tools? No problem, as this set can be installed without removing your tank or using any tools at all. Durable, easy to install, and adjustable, it is no wonder that this set is so popular, with almost 250 positive reviews on Amazon.
---
7. NEXT BY DANCO
Best dual flush toilet valve
| | |
| --- | --- |
| | |
| Maximum Adjustable Height | |
| | |
| | |
Cleaning your tank is a hassle, but the NEXT BY DANCO Hydroclean toilet fill valve makes it a breeze. With its self-cleaning jets, there is no need to worry about those regular tank cleaning sessions. Not only does this valve self-clean, but it also detects leaks and lets out noise to inform you of the breach.
Should a leak or breach occur, the one-year limited warranty and easy removal process have your back. Repairs are a snap thanks to its automatic water shut off feature, so there is no need to fuss around the shut-off valve. The Smart Nut helps create a smooth installation experience without using tools or extra equipment.
By installing this Hydroclean toilet fill valve, you can save money and water thanks to the built-in mini valve with its automatic water level adjustment features.
---
8. Plumbcraft Adjustable
Best water shut off toilet valve
| | |
| --- | --- |
| | |
| Maximum Adjustable Height | |
| | |
| | |
If constant running water has been an issue for you in the past, Plumbcraft's Adjustable Shut Off Fill Valve will help. This valve automatically shuts off the water when it runs on its own, saving you money and headaches in the future.
The Water Flow Adjustment Caps are a great way to tailor this incredibly customizable toilet valve to your needs. The height on this fill valve can be adjusted to any height between 8 and 13 inches, making it able to fit almost any toilet.
Installing this valve will not compromise on the quality of your flush, as it makes flushing a strong yet silent experience. Whether you need to replace an older model or a more modern valve, this product is an excellent option for your home.
Plumbcraft has been a tried and tested brand for over 50 years, and this toilet fill valve proves its mettle.
---
When To Replace Toilet Fill Valve
It can be difficult to know when to change a fill valve. While they can last up to five years with proper care, here are a few telltale signs that it may need replacing:
---
Replacing A Toilet Flush Valve
When installing a new toilet valve replacement, there are specific steps to take to make sure that things go as smoothly as possible. If following these steps seems a little too much for you, we recommend consulting with or hiring a professional to help. Here is how to replace a toilet flush valve.
You will need:
Remove the toilet tank lid

Turn off the water supply

Drain the water by turning and holding the flush handle down

Mop up any extra water with a sponge or rag

Place container under the spot where the water tube and fill valve connect

Disconnect the water supply tube from the tank bottom and fill valve

Pull up the lock ring and slowly pull the valve from the base

Remove the refill tube from the overflow pipe

Adjust the height of the replacement valve to match your toilet

Insert the base of the new valve into the hole and secure it with a lock nut under the tank

Insert the refill tube and attach it to the overflow pipe as before

Reattach the water tube

Turn on the water supply

Test that the water level is correct by flushing the toilet

Replace the tank lid
---
People also Ask (FAQs)
How do I fix a malfunctioning valve?
Malfunctioning valves are easy enough to fix. If the valve manual or brand website has a repair guide, it is best to follow that. If not, follow our tutorial above for guidance. If you are unsure of what to do, it is always best to contact a professional for advice before you begin.
How long does a toilet fill valve last?
With proper care and maintenance, a toilet fill valve can last for around four or five years. However, using harsh chemical bowl cleaners will damage the valve and cut its lifespan in half or more.
How long does it take a plumber to install a toilet fill valve?
The time it will take for a plumber to install a toilet fill valve varies depending on their experience, your location, and the state of your toilet and original valve. However, it should not take longer than two hours if everything goes smoothly.
Can a toilet fill valve be repaired?
A toilet fill valve can indeed be repaired, and you do not always need to call a professional to do it. Depending on the problem, you can fix the issue yourself within an afternoon. However, if you are unsure of what to do, you can call a plumber for a consultation.
How do I clean a toilet flush valve?
To clean a toilet flush valve, turn off the water supply, hold the flush handle until most of the water is gone, mop the excess liquid with a cloth and wipe the valve down with a clean sponge and light soap. If you can, put a sealing ring on the drain seat and put everything back. Do not use harsh chemicals or abrasives while cleaning the valve.
---
Conclusion
Dealing with toilet fill valves may not be glamorous, but they are an essential part of our everyday routine. Replacing them can be a simple, cost-effective, and long-term money-saving investment.
While all of the candidates on our list are excellent, we must recommend the Fluidmaster 400AH PerforMAX and TOTO TSU99A.X above all else. If you have more bathroom-related shopping to do, we recommend looking on our website for more options.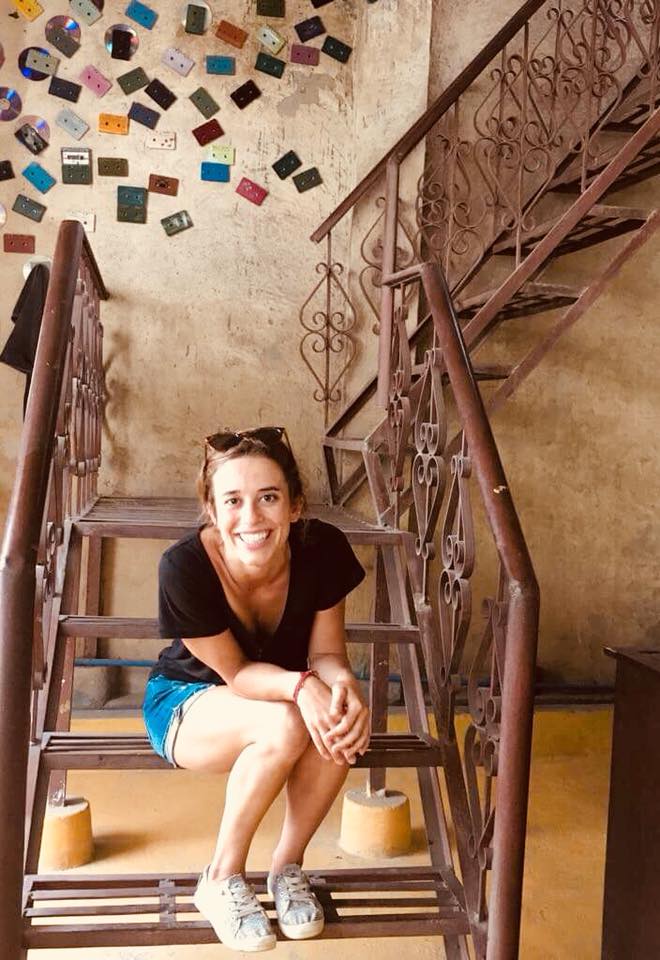 Caitlin Shaffer has been traveling & working as a content writer & SCUBA dive instructor since 2014. Having lived in Central & South America, Southeast Asia, India, & Australia, Caitlin has had many years of experience with a variety of kitchen, bathroom, plumbing systems & common household products. Other than writing about her plumbing experiences & knowledge, her main passions are yoga, ocean conservation, & sustainable development.