As their name suggests, American Standard strives to provide American households with the very best when it comes to bathroom plumbing fixtures. Since their founding nearly 140 years ago, the company has lived up to its name in becoming a trusted brand that many new and remodeling homeowners turn to when they need a well-built, technologically advanced toilet.
American Standard's current catalog includes hundreds of options and toilet types, including floor-mount, commercial, and self-cleaning options. American Standard designs, manufactures, and tests many of its products in the United States, providing its customers with the kind of long-term quality they'll value for years to come.
Page Contents (Click Icon To Open/Close)
American Standard Toilets Compared
| | | | | | | |
| --- | --- | --- | --- | --- | --- | --- |
| | | | | Single flush siphonic jet | | |
| | | | | | | |
| | | | | Single flush siphonic jet | | |
| | | | | Single flush pressure assist | | |
| | | | | | | |
What makes the American Standard Brand Popular?
American Standard has grown its reputation on several key qualities, making it one of the first toilet brands homeowners and commercial owners turn to. First, among these positive features is the brand's widespread availability. Most of the top American Standard models are available in national retail and contracting locations, while hundreds more can be easily ordered online.
Compatibility is also a significant benefit within the American Standard brand. Because they offer replacement parts for nearly every component of every model, you'll always be able to easily order replacement parts that are fully compatible with your chosen toilet.
Finally, many owners value American Standard's commitment to innovation. As evidenced in the many special features below, American Standard has put in the extra effort to add functionality that helps maintain cleanliness and water efficiency.
---
Choosing the right American Standard Toilet for your home
Toilet Type
Toilets come in a wide variety of types, many of which are named for their most noteworthy component (such as one piece or ADA-compliant toilet.
Often, this is one of the most important factors to consider, especially when it comes to your bathroom's space and your desire for cleaning. American Standard offers a wide variety of toilet type options, providing options to meet all size, shape, and functional requirements.
Bowl Shape
Bowl shape is an often overlooked component as most assume all bowls are "bowl"-shaped only.
Rather, there are several different variations – including round front, elongated, and compact – that are designed to meet different spatial and user needs.
While many of American Standard's models are simplified bowls, some select models include variable options.
Drain Location/Rough-in Measurement
"Rough-in" in toilet terminology refers to the distance from the wall behind the toilet to the center of the outlet. Often, plumbers require this measurement when they establish how much space a given toilet will need within the larger bathroom. Many American Standard models include this measurement in their listing so that you can plan ahead of time and choose based on your bathroom's spatial requirements.
Toilet Height
In straight forward terms, a toilet's height is how high the bowl sits from ground level. Generally, this height is set to accommodate the average height of an adult user. However, some specialized models – such as American Standard's ErgoHeight models – are designed to be more comfortable to a broader variety of younger and older users.
Design
In toilet terms, design broadly refers to what the toilet looks like and what materials the fixture is made from. While many domestic models fall into the "white" and "porcelain" categories, some modern options from American Standard come in a variety of hues and durable materials.
Water Saving Technology
Nearly every modern toilet incorporates some type of water saving technology that maximizes water pressure to cut down on overall water usage.
In term, these low-flow toilets are considerably eco-friendlier.
Some American Standard models have even received government regulation certifications, such as WaterSense, for their built-in water saving technologies.
Flushing Mechanism
As the primary means of interacting with a toilet, the flushing mechanism is essential to reliable usage in both domestic and commercial settings. Some flushing mechanisms – including in many American Standard ADA compliant models – are modified to make them easy enough to interact with minimal physical input.
Price
As expected, price is also a significant component when choosing a toilet. Price-wise, American Standard models are within the industry standard, making them accessible to most homeowners and business operators. Most of their popular models fall within the $400-$600 range, while other high tech models fall well above $1000.
Warranty
Warranties can vary significantly from brand to brand and even product to product within a brand. Some brands require special registration to claim a warranty, while others require a plumber to install the toilet in order to validate the warranty. Always check your desired model's warranty requirements before purchasing.
---
Special Features of American Standard Toilets
---
5 Best American Standard Toilets Reviewed
1. American Standard 2034.014.222 Champion-4
If there were ever an "average" toilet model on the market today, this American Standard one-piece toilet would be it. That's not to say the American Standard Champion-4 is average in terms of performance; quite the opposite, in fact, as this model's EverClean glaze prevents unsightly mold and mildew from building up on its water-exposed surfaces. Moreover, the Champion-4 single flush siphonic jet flush system can handle descent volumes at once.
This model's elongated shape is ideal for a wide variety of users, while the simple one-piece architecture makes the Champion-4 more durable and stable than its competition. This model also comes with several design options, including several fresh shades of white over the vitreous china core.
"Innovation is what sets the Champion toilets apart from other brands. With superior flushing performance, the Champion is virtually clog-free. Water-saving high efficiency toilets are available to help save water and money." - American Standard
As a bonus, the Champion-4 comes with a whopping 10-year warranty. So long as you follow the proper maintenance procedures, that might mean that your new American Standard toilet will be under warranty for its entire lifespan.
American Standard offers other one-piece options as well, including this more compact iteration on the same style. This more compact model even manages to meet WaterSense standards by only requiring 1.28 gallons per flush.
---
2. American Standard H2Option Siphonic
American Standard 2889216.020 H2Option...
Item may ship in more than one box and may...
Round front two piece siphonic action dual...
High efficiency, low consumption and...
Chrome-plated top mounted push button...
There are also a decent number of more traditional American Standard two-piece toilet options that many homeowners will immediately want to add to their remodeled bathroom. This American Standard H2Option model is built to match most bathroom decors, with color options in white, linen, and bone over its vitreous china core.
This model isn't just about looks, though. It's packed with several performance enhancing features that will really help remolding homeowners step out of the shadow of old, inefficient plumbing technologies. One prime example can be seen in its "H2Option" title, which shows that it only uses 0.92 gallons per flush. That's water efficient enough to earn the EPA's coveted WaterSense certification.
In terms of flushing mechanism, this model also brings in a touch of innovation with its top-mounted push-button flushers. Plated in chrome for extra durability, this simple operation method also makes this model ADA compliant.
This isn't American Standard's only two-piece option though. This model is also a viable option that is better suited to fit into corners due to its triangular body type.
"Smart purchase to save on septic and water bill," says one Lowe's customer. Performed EXACTLY AS ADVERTISED! If you a looking for a way to conserve water but are skeptical of super water efficient toilets trust me, this one can handle whatever you throw at it.
---
3. American Standard 2988.101.020 Cadet 3
While American Standard has become the go-to option for many homeowners, American Standard's commercial toilet options are also outstanding in terms of performance and durability. The American Standard 2988.101.020, for example, provides the traditional at-home style of a white vitreous china toilet while also maintaining the ComfortHeight standard that allows for optimal use by young and older people alike.
Business owners have many projects that are more desirable than cleaning their toilets regularly. American Standard recognized this and packed several time-saving cleanliness features into this model. One prime example is the Powerwash mechanism, which scrubs the inner bowl through water movement action after each use.
Accessibility is also an essential concern for a business owner to consider. The American Standard 2988.101.020 includes accessibility in all of the most important places, including a slow-close seat and an oversized handle for no-hassle interactions.
As expected, there is a wide range of other commercial toilets available on the market today from brands like Kohler and Sloan. The vast majority of these models are wall mounted, which can be perceived as foreign and impersonal by some business customers.
The American Standard 2988.101.020 forgoes that sense of alienation by mimicking a familiar at-home design scheme, allowing it to stand out as one of the best options for small businesses.
"Purchased a condo (downsize) and had the bathrooms redone. After much research, we purchased these "right height" toilets for both bathrooms. Of all the things we purchased for the renovation, these toilets are, by far, the best investment. They were easy to install, and they work as advertised. 5 star product!" - Happy American Standard customer JP
---
4. American Standard 2093.100.020 Glenwall
Depending on the arrangement of your home or business bathroom, one of the several American Standard wall mount toilets may also be a viable remodeling option. One prime option within this sub-category is the American Standard 2093.100.020, which to push off many of the preconceptions about wall mounted toilets by providing a comfortable architecture that is still easy to install.
To that end, setting up this toilet may not even require a plumber! Using this model's Speed Connect tank/bowl coupling system, you'll be able to easily set up the water circulation system without much prior plumbing knowledge. With 30" x 19.5" x 29.5" dimensions and a 114 lbs. weight class, you could install this toilet with a team of two.
Because of several natural wear points inherent to many wall mounted toilets, the American Standard 2093.100.020 only comes with a 1-year warranty. That shouldn't detract from this model's overall quality, as it manages to provide more power and performance than many of its competitors by way of its pressure-assisted siphon jet action.
Many reviews remarked how much cleaner their bathrooms are because of this toilet, like this one from Lowe's: "We have had one of these toilets for several years and it is amazing! We have never once had a clog. Being wall-mounted, it really helps with keeping the bathroom clean. There is never residue around the base to clean because it doesn't have a base."
---
5. American Standard 297AA204-291 Advanced Clean SpaLet
Currently On Sale
Self-cleaning toilets are still on the cutting edge in the United States, where few homes have embraced a toilet type that has become the norm in Japan and other parts of Asia. Based upon the American Standard 297AA204-291's general performance and self-preservation qualities, the US should expect to see more and more homeowners seeking out toilet models like this one.
Most observant shoppers will automatically notice that this model lacks a tank entirely. That's because this model – a bidet, as the toilet type is often known – uses pressurized water throughout its system to complete the primary flushing function. This pressurized water can also be used for a personalized cleansing experience, should you need it.
"Engineered for unparalleled personal hygiene and design excellence, the Advanced Clean 100 SpaLet Bidet Toilet delivers a uniquely refreshing experience in a style to complement every bathroom. " - American Standard
The American Standard 297AA204-291's innovation doesn't end there, however. In fact, this model is fully equipped with a heated seat for comfortable use in the cold winter months. Also, this model includes a specialized dryer system under the rim to cut down on your toilet paper usage.
Overall, the American Standard 297AA204-291 provides an unbeatable experience that few traditional toilets can match. While all of this technology costs a pretty penny, this model stands as the gold standard of what American Standard self-cleaning toilets can accomplish.
Also make sure to check out our full guide to bidet toilets.
---
American Standard Toilet Types
One-Piece or Two-Piece
One piece and two piece toilets are, as their name implies, made up one and two main components, respectively. One piece toilets are more modern and incorporate the tank into the main form factor. This makes them more compact and easier to access for people with physical disabilities.

Two-piece toilets, on the other hand, are broadly familiar and have been popular in homes and commercial locations for many decades. These models incorporate a separate tank that can be removed and replaced without throwing out the whole fixture.
Wall or Floor Mounted
Simply put, floor mounted toilets are the most common type seen in domestic bathrooms. Using a series of bolts, these models are attached to the floor without any space between the bowl and the floor.

Wall mounted toilets are most commonly seen in commercial settings where the plumbing is centrally located in the walls. These models are easier to clean beneath because they "hover", with space beneath the bowl.
Commercial Toilets
Modern commercial toilets take on several shapes and styles, depending on the needs of the facility. However, most commercial toilets are marked by their durability, their enhanced flushing capabilities, and their minimal water usage. This last factor is designed to save commercial owners money and minimize environmental impacts.
Self-Cleaning Toilets
A cutting edge feature in the bathroom fixture market, self-cleaning toilets incorporate a core component that can minimize staining within the main bowl. This can be accomplished through mechanical means or through chemical means, both of which are usually activated by a button press.
---
American Standard Flushing Systems Explained
American Standard toilets use a variety of flushing systems, each calibrated to address a different water management focus. For example, the VorMax flushing system eliminates rim holes in favor of a single strong jet of water.
On the other hand, gravity flush and pressure assisted toilets use a standard method of channeling water downward to activate the flushing action.
---
Comparisons with Other Toilet Brands
There are many, many toilet brands out there today that range in cost and overall performance. While American Standard doesn't excel in every category, it does provide an exceptional degree of reliability and durability when compared to brands such as Toto and Kohler.
American Standard's commitment to innovation – such as the VorMax flushing system – also puts them ahead of other toilet makers on today's market. Cost wise, American Standards vary compared to the competition primarily due to their reluctance to sacrifice quality in favor of price.
---
Installation of American Standard Toilets
Precise installation instructions will vary from one American Standard toilet to another. However, the following video will provide you with a general picture of how much time, money, and expertise you'll need to install your new toilet successfully:
---
Toilet Maintenance Tips
Generally, American Standard calls for the standard cleaning methods of warm, soapy water for maintaining a toilet's exterior glaze. They also recommend using a bleach-based bowl cleaner regularly to cut down on build-up and odors.
Specifically, American Standard recommends you not use tank cleaning solutions, as they are corrosive and may cause leaks. Doing so may also void your product warranty.
---
People also Ask (FAQs)
How do I know if I need replacement parts for my American Standard toilet?
Unless you possess DIY plumbing experience, your best bet is to call a local plumber. While they inspect your fixture, they'll be better able to highlight which parts – such as the universal valve, flush valve, or fill valve – require replacement.
Where do I find the model number and color code for my American Standard toilet?
Model number and color code information can be found in the owner's manual that came with your American Standard toilet. This information may also be labeled on the body, depending on where it was purchased from.
What is the safest way to remove hard water stains & mold from my American Standard toilet?
Generally, most plumbers recommend applying a mixture of vinegar and baking soda or vinegar and borax to the stained location before scrubbing with a toilet brush. Some sources also use sandpaper or steel wool, though this runs the risk of damaging the anti-microbial glaze.
What should I do if I smell an odor in my American Standard toilet?
Odors are to be expected and should be addressed based on their source. Regular bowl cleaning is essential to keep smells at bay, as is regularly washing down the exterior (especially with kids in the home).
What is the price range of the toilets on our list?
Most of the models on this list fit within American Standard's average price range between $400 and $800. However, some specific models may cost more – up to $2500 + - depending on optional features and shipping costs.
Where is a good place to buy a new American Standard toilet?
Though the company's main site is always an excellent option, Amazon is also a great source for American Standard toilets. Amazon's prices are often lower than even the manufacturer due to their ability to cut costs through bulk shipping.
---
Conclusion
At the end of the day, American Standard is a fantastic toilet and bathroom fixture brand that you can surely trust based upon their long track record of reliable durability and cutting-edge innovation.
Every one of their industry-leading toilets is worth bringing into your home or business; that being said, the American Standard H2Option stands just a hair above the rest for its ability to mix functional familiarity with eco-friendly water saving technologies.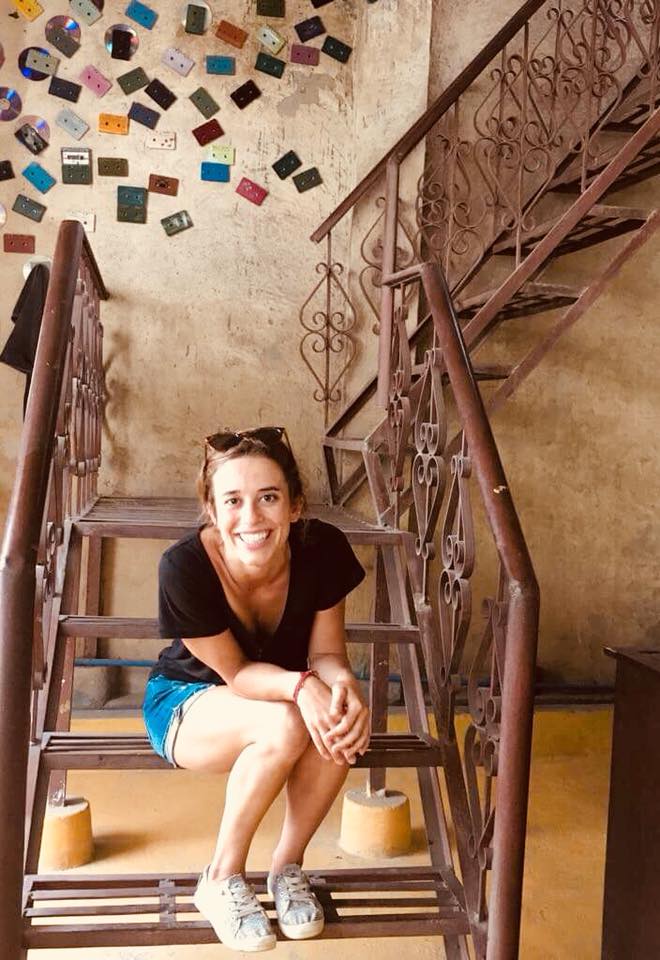 Caitlin Shaffer has been traveling & working as a content writer & SCUBA dive instructor since 2014. Having lived in Central & South America, Southeast Asia, India, & Australia, Caitlin has had many years of experience with a variety of kitchen, bathroom, plumbing systems & common household products. Other than writing about her plumbing experiences & knowledge, her main passions are yoga, ocean conservation, & sustainable development.