Well pressure tanks are necessary for homeowners who have a well water system for their basic plumbing needs like bathroom and kitchen use. Without a well pressure tank, well water is unable to reach your home.
The well pressure tank creates water pressure that allows water to flood through your pipes to reach your faucets, shower heads, washing machine, dishwasher, and other appliances.
Without water pressure from the city through city utility lines, your home is dependent on your well pressure tank to create water pressure for you. These are our top well pressure tank choices for homeowners with a well.
Page Contents (Click Icon To Open/Close)
Well Pressure Tanks Compared
| | | | | |
| --- | --- | --- | --- | --- |
| | | | Options from 2, 3.3, 7.6, 14, 20, 26, 32, 34, 44 Gallons | |
| | | | | |
| | | | | |
| | WaterWorker HT-32B Vertical | | | |
| | | | | |
| | Flotec Horizontal FP7110TH | | 19 Gallons (rated size of 42) | |
---
Why Use A Well Pressure Tank? (An Overview)
A well pressure tank works by compressing air that then "presses" down on the water and pushes water through the pipes as soon as a valve is opened to the tank. The well pressure tank also holds water for the home as a reservoir.
When the pressure in the tank drops below the PSI setting, the pressure switch will start the pump, and the water pump will refill the tank to the maximum level.
Related Article - Well Pump Runs But No Water Pressure (Causes & How To Fix)
A well pressure tank combined with a pressure switch and pump is what makes water accessible to you in your home.
Every home that uses a well as their water source must use a well pressure tank. Well pressure tanks regulate water pressure and make it water accessible to homeowners.
Well pressure tanks also protect the homeowner's water pumps because water can be taken from the tank without turning the pump on and off. This extends the life of the water pump and saves energy.
Without a well pressure tank, the water pump would continuously cycle, which would burn the pump motor and render it useless.
Learn More - How Long Can A Well Pump Run Continuously? (Best Practices)
---
3 Main Types of Well Pressure Tanks
1. Single Compartment
A single compartment well pressure tank, also referred to as an air-over-water tank, uses a single compartment to maintain pressure. These tanks are vertical tanks where the compression occurs because the lighter air rises to the top of the tank.
These tanks need to be refilled with air more often and frequently checked because the air can disintegrate into the water. This is the original type of well pressure tank.
2. Bladder
A bladder tank is a tank that contains both water and air, but separates both via a flexible bladder. These tanks come with precharged air.
The water moves into the tank via the bladder, and as the bladder grows, the air is compressed. Bladder tanks typically come in small sizes with smaller capacities.
They are great at preventing pump cycling and keeping the water pressure stable in your plumbing system.
The bladder well pressure tank system is less effective compared to the diaphragm well pressure tank system.
3. Diaphragm
A diaphragm tank uses a disc "diaphragm" to separate the water and air. There are essentially two chambers.
When water comes into the one chamber, the other air-filled chamber is compressed, and therefore the air is compressed.
As the diaphragm moves, however, there is a possibility that air will get into the water chamber, and this lowers the air pressure. This well pressure tank system is the most durable.
---
6 Best Well Pressure Tanks Reviewed
1. Amtrol WX-202
Our Top Pick!
| | |
| --- | --- |
| | |
| | |
| | Options from 2, 3.3, 7.6, 14, 20, 26, 32, 34, 44 Gallons |
| | Yes, 7-year limited warranty |
The Amtrol WX-202 is our top pick for a well pressure tank for your home. We like this model because it is a diaphragm type well pressure tank, which is the best model type for most homeowners.
This model from Amtrol also comes in a variety of sizes from 2 gallons up to 44 gallons.
A blue stainless-steel exterior protects water from the elements, and a polypropylene interior liner helps to prevent the standard cracking that typically occurs in stainless steel units.
The liner and inner diaphragm are secured with a hoop ring seal that is specific to Amtrol products. This well pressure tank is completely secured internally, which is an advantage over other stainless-steel tanks that lack locking internal mechanisms.
The butyl diaphragm is one of the thickest tank diaphragms available in well pressure tanks and helps protect the tank from breaking down. This material helps to prevent low water pressure over time.
A welded air valve is attached directly to the tank and protects the water pressure pump. Amtrol also pressure tests their tanks to ensure safety, and each tank is pre-pressurized. These tanks are also lightweight and easy for homeowners to install without hassle.
Customers have reported that this tank typically only lasts 5-6 years, and it will need to be replaced more often. Another customer noted that this tank is a vertical tank that cannot be placed horizontally. Many vertical tanks can be placed horizontally, but this one cannot.
Bob wrote on Supply House, "Good directions, quality built, and easy to install. I bought it to keep the water clean in my house. Also bought a stainless-steel pump and brass fittings to prevent corrosion inside plumbing."[1]
If you want a mid-range well pressure tank pump that is durable, affordable, and lightweight, then we recommend this model. This model also comes with a strong 7-year limited warranty. This model also meets EPA requirements for safe drinking water.
---
2. Wellmate WM-9
Best fiberglass well pressure tank
| | |
| --- | --- |
| | |
| | |
| | |
| | Yes, five-year limited warranty |
The Wellmate WM-9 is the best fiberglass well pressure tank that we've found. This model is top of the range with a fiberglass tank exterior. This model comes in a 30 lb tank and weighs 32 lbs.
We appreciate the fiberglass material because it is lightweight, durable, and won't erode over time. The fiberglass has been sealed with epoxy resin that keeps the tank from denting or rusting.
This tank also comes with a replaceable air cell, which means that technicians can work on the tank in the field and add air when necessary. The inner liner and bladder on this tank are made from polyethylene, and the inlet/outlet is made out of high-impact PVC.
The tank comes pre-charged to 40 PSI and can operate at a maximum of 125 PSI. The connections on this tank are a standard 1" male pipe thread connection and a standard tire valve air connection.
The quick connector feature on this tank is easy to use and makes installation a breeze with a simple "snap" and H-clip for a strong hold.
Rodney wrote on Fresh Water Systems, "It was easy to install. This pressure tank works very well."[2]
Customers reported that this tank performed well, and installation was quick. However, a few people noted that leaks are possible towards the top valve. To prevent this, be careful during installation to properly seal the valves.
This tank size is not ideal for all set-ups, and we recommend making sure the 30 lb tank will work for your home set-up. This well pressure tank comes with a limited five-year warranty. If you need a small fiberglass bladder tank, we recommend this model.
---
3. WaterWorker HT20HB
best horizontal well pressure tank
| | |
| --- | --- |
| | |
| | |
| | |
| | Yes, five-year limited warranty |
The WaterWorker HT20HB is the best horizontal well pressure tank on our list and comes in a diaphragm style with the ability to flex and adjust much like a bladder tank.
The exterior is made with a durable steel painted blue, and the interior liner is made out of polypropylene.
The liner material was chosen because it will not crack or chip. The internal diaphragm is thicker than other models and keeps air separated for minimum air loss.
The well pressure tank comes pre-pressurized to 38 PSI but has a 100 PSI maximum pressure rating. The simple 1" NPTM connection is easy-to-use and offers a universal fit.
This is the best shallow well pump with pressure tank because it is horizontal and can easily accommodate a pump. This model also comes with an enamel finish on the steel shell that helps this pump withstand the elements as well as avoid rust.
Customers have noticed, however, that this tank is difficult to install and will probably require two people. Other customers noticed that the plastic clips inside the tank are not durable and may need to be replaced.
This tank comes with a five-year limited warranty. This tank is perfect for homeowners with small spaces that need a reliable tank and value a horizontal fit.
---
4. WaterWorker HT-32B Vertical
Mid-Range 32 Gallon Model
| | |
| --- | --- |
| | |
| | |
| | |
| | Yes, five-year limited warranty |
The WaterWorkers HT-32B Vertical tank is our mid-range 32-gallon model option. We like that this diaphragm tank has a strong steel base to avoid moving over time in inclement weather. It also will stay stationary indoors.
The exterior has been painted blue with anti-mildew gloss to help prevent mildew and mold. The locking ring on this model offers a tight seal, so you won't need to worry about leaks.
The interior of this well pressure tank is made out of a high-quality polypropylene liner to ensure safe drinking water.
This model also meets FDA requirements for portable safe drinking water. This tank is a diaphragm model, which is the best tank type for overall durability and reliability.
Customers liked that this model was easy to install, but did note that the model is taller than they expected. Make sure that if you are placing this model in a crawlspace, that you have 46" or more height to accommodate this tank.
Others have noted that the lower flange can arrive bent and may need to be straightened with a wrench to work properly.
WaterWorkers well pressure tanks arrive pre-pressurized, so homeowners will not need to add air. This model has a maximum PSI of 100 and comes with a five-year limited warranty.
---
5. WaterWorker HT-2B
best small well pressure tank
| | |
| --- | --- |
| | |
| | |
| | |
| | Yes, five-year limited warranty |
The WaterWorker HT-2B is the best small well pressure tank on our list. This tank is a diaphragm model and has a tank capacity of 2 or 4 gallons, depending on the model choice.
When choosing a small well pressure tank, we recommend selecting a model with strong pressure options.
This WaterWorker model comes pre-charged to 25 PSI and can be charged to 100 PSI. The diaphragm style is the most durable of all the tank types, and we recommend this option, particularly for tiny tanks that are more susceptible to damage.
The interior rubber diaphragm is built to last, and the exterior steel tank is also strong. This model is painted blue with an epoxy coat that is corrosion resistant.
This tank is NSF approved for safe drinking water and fits with most homeowner's existing connections. A ¾ inch MNPT connection is built-in, and a tight seal keeps everything in place.
This well pressure tank comes with WaterWorker's five-year limited warranty to protect against manufacturer defects.
Some users have reported that rust can be a problem with the inlet, and the inlet may need to be replaced before the rest of the tank.
Others said that the tank did require more frequent air adjustments then they had anticipated but that it was easy to add air when needed.
We recommend this model for customers who want a small diaphragm well pressure tank without sacrificing quality.
---
6. Flotec Horizontal FP7110TH
best large well water pressure tank
| | |
| --- | --- |
| | |
| | |
| | 19 Gallons (rated size of 42) |
| | Yes, five-year limited warranty |
The Flotec Horizontal FP7110TH is the best large well water pressure tank on our list. This model has an actual capacity of 19 gallons but is rated at 42 gallons.
This allows for significant space savings for homeowners while still getting the benefits of having a large well water pressure tank. The tank has been pre-charged as well, so homeowners will not need to add air and can simply install the tank.
Customers have reported that this tank is easy-to-install, and one person can perform the installation alone. The tank has a mounting bracket and a pump that both are click-in installations.
The tank offers a max PSI of 40. This tank is a bladder type tank, and therefore homeowners can replace the air/water separator if a problem occurs. The pump is also replaceable.
The steel exterior protects the tank from damage, and a slick anti-bacterial coating keeps mildew away.
The interior is made with a polyethylene barrier to prevent rust. The tank uses a 1" female pipe thread, which can be frustrating for installation, but a 1" male adaptor can allow any 1" male pipe fitting to connect for installation.
Other users noted that not all pumps fit with this model. When purchasing this tank, make sure that the pump can connect automatically or can connect with an adaptor.
Flotec offers a five-year limited warranty for all of their pre-charged water system tanks.
---
Well Water Pressure Tank Buying Guide
Pressure Tank Type
Consider the pressure tank type and design when purchasing a pressure tank for your water system. Do you want an air-over-water tank, bladder tank, or a diaphragm tank?
We recommend the diaphragm design as the most reliable option, but bladder tanks and air-over-water tanks can work well for homes with low capacity tanks.
Consider whether or not a horizontal tank design or a vertical tank design will fit your space. Both models work well with most water systems.
Material
Consider the type of material used with your well pressure tank.
Well pressure tanks come with multiple material options: polyethylene, collapsible pillow material, steel, fiberglass, and concrete.
Fiberglass tanks are considered the gold standard, but steel and polyethylene are also good options and more cost-effective.
Here you can see the quality construction of the Wellmate WM-9, which is product #2 in our list below.
Pressure & Flow Rate
Most well pressure tanks offer comparable PSI and GPM ratings. The importance of these ratings relates to your existing water system.
Determine the flow rate for your water system and then consider the size of the tank as well as the PSI and GPM ratings you need to work with your natural water flow rate.
Related Article - How To Increase Water Pressure On Well Pump (5 Tips & Tricks)
Air Valve Construction
A quality air valve is an important component of a well pressure tank because this is the valve that adds air to your pressure tank.
Without the appropriate mix of air, you cannot compress the air properly to pressurize the water.
We recommend choosing a pressure tank that does not use plastic for its air valve and uses a more substantial material in construction.
Drawdown Capacity
The drawdown is the maximum amount of water that a tank can provide. Choose a drawdown capacity that will not create a bottleneck for your water system.
For example, if the water flow rate is high enough that water flows out of the tank faster than it can be replaced, then you will not have consistent water pressure.
To avoid this, ensure that your tank capacity is large enough to handle your water flow rate.
Ease of Installation & Compatibility
We also recommend reviewing your current water system and reviewing the existing pipes and inserts.
Choose a well pressure tank that is compatible with your current system for an easy installation process.
Price & Warranty
When possible, we recommend choosing the highest quality materials, but sometimes the budget can be a factor when making these decisions.
We have a variety of different prices on our list, including a few budget-friendly options.
When reviewing more expensive options, consider whether or not the additional cost includes a more extensive warranty. Better warranties can help save you money over the years.
---
Common Well Pressure Tank Materials Explained
Polyethylene
Polyethylene is a UV-protected plastic that is both light and durable. Tanks made from polyethylene will not last as long as other tanks but are a great budget option for homeowners who need a cost-effective option or a lightweight option.
This option does not work well for areas where fires are likely, however, because when coming into contact with fire, these tanks quickly melt.
Steel
Steel is a strong material that works well; however, these options often do not last 10+ years and have early failure rates.
This is typically because the material rusts and steel tanks often have condensation problems. Steel is strong and can withstand a variety of environments.
Fiberglass
Fiberglass is one of the best materials for a well pressure tank because it is affordable, durable, corrosion-resistant, and works well above and below ground. However, these tanks can become weak over time and prone to cracks.
Concrete
Concrete is a porous material and has to be sealed; otherwise, minerals will find their way into the water. Concrete tanks are often substantial in weight and should be placed above the ground.
Collapsible Pillow
A collapsible pillow tank is a cost-effective well pressure tank option and can be used for a variety of liquids, not always water.
This option is not typically the best choice for homeowners, however, because it is not as long-lasting as other options.
---
How to Size a Well Pressure Tank
When purchasing a well pressure tank, it is essential to size the pressure tank based on your water demand, the tank's drawdown capacity, and the manufacturer's sizing chart.
We recommend consulting with the pressure tank manufacturer directly for questions on sizing, but these basic rules should help you narrow down your selection. First, determine your water supply rate.
For example, this rate may be 10 gallons per minute. Then multiply this flow rate by four if you are choosing a bladder well pressure tank or a diaphragm well pressure tank. If you are selecting an air-over-water tank, then multiply by 10.
In this example, customers should choose a 40-gallon bladder or diaphragm tank, but a 100-gallon air-over-water tank. These are minimum tank sizes, and you can always choose a larger tank.
---
Installation and Maintenance
How to Replace a Well Pressure Tank
To replace a well pressure tank, first, turn off the water supply and make sure that the electrical wires are also turned off.
We recommend removing the circuit breaker as well. Any surges during replacement could be dangerous. Now, drain the previous pressure tank. Once it is drained, disconnect the tank from all wires and remove it.
The next step is to gather your new tank and begin to place it into the appropriate spot. Use Teflon tape to connect the pressure switch to your new well pressure tank.
Finally, connect the wires to the new tank and turn on the water supply. You have successfully replaced your well pressure tank. This video from MintHillBilly shows homeowners how to replace a well pressure tank in more detail.
How to Install a Shallow Well Pump and Pressure Tank
Installing a shallow well pump and pressure tank requires water that is closer to the ground.
Water that is within 0-25 feet of the ground surface should use a shallow well pump. In these instances, the shallow well pump will be lowered into the well, but the electronics will all be above ground.
Related Article - How Long Does A Well Pump Last? Main Ageing Factors
How to Set Up a Deep Well Pump and Pressure Tank
Installing a deep well pump and pressure tank is similar to installing a shallow well pump and pressure tank.
However, with a deep well installation, the pump and tank will be completely submerged below the ground, anywhere from 25 feet to 75 feet deep.
See Our Guide - 8 Best Well Pumps: Reviewed For Shallow & Deep Wells
---
Well Pressure Tank Troubleshooting Guide
When experiencing problems with your well pressure tank, consider troubleshooting the problem first before replacing it.
Attempting repairs at home can extend the life of your pressure tank and save you money. A common problem that customers experience with well pressure tanks is a waterlogged tank.
If your tank is waterlogged, this means that it has too much water inside to work properly. Many times, you must replace a tank if it is waterlogged, but there are a few possible solutions.
First, turn off the pump and drain the water from your tank. Then, shut off the pump valve and check the volume of air in your tank. Now, turn the pump back on and listen. What sound do you hear?
If you hear the pump short cycling, then your pump has a bad bladder, and the solution is to replace it. If you hear the pump performing regularly, then the problem is not the bladder, and the tank needs to be replaced.
Learn About - How To Prime A Well Pump (Easy Step-By-Step Guide)
---
Well Pressure Tank Common FAQs
How long do well pressure tanks last?
Most well pressure tanks will last approximately five to thirty years. Cheap models tend to last around five to eight years while expensive; high-quality well pressure tanks can last up to thirty years.
What should I do if my well runs out of water?
First, measure your well to determine how low the water level is in your well. If your well pressure tank empty is the result, check the pump and the electricity settings. Is the pump submerged or inoperable? Is the electricity not working or has the fuse blown?
If you can replace the pump or reset your electricity settings, then you may be able to fix the well pressure tank. However, if not, you are most likely looking at a replacement job for a new well pressure tank.
Will a bigger pressure tank increase water pressure?
No, a bigger pressure tank will not increase your water pressure. However, a larger tank means that your tank is less likely to run out of water.
If you experience drops in water pressure because you have a smaller tank that frequently runs out of water and slows down the water flow, you won't have that problem with a bigger pressure tank.
If that is the case, then you won't experience an increase in water pressure but will experience consistent water pressure.
What PSI should my water pressure tank be?
Most water pressure tanks have a default pressure setting of 28 PSI. However, pressure tank settings can be as low as 20 PSI. Pressure tanks should usually be approximately 2 to 5 PSI below the pressure switch PSI setting.
Check your pressure switch PSI setting before purchasing a water pressure tank and setting its PSI setting. Some people prefer to set their pressure switch to 40-60 and therefore set the pressure tank at 36-38 PSI.
Where is the best place to buy these well pressure tanks?
The best place to buy well pressure tanks is Amazon.com, Home Depot, and Lowe's. All three of these locations have affordable pricing and a wide variety of options.
---
Conclusion
Well pressure tanks are a necessary part of any well water system. Choosing a well pressure tank that is durable, reliable, meets your water capacity needs, and offers flexible installation is essential.
Our top pick at Plumbing Lab is the Amtrol WX-202, a high-quality midrange option with numerous size options. For homeowners who need a horizontal pressure well tank, we recommend the WaterWorker HT20HB.
References:
1. https://www.supplyhouse.com/Amtrol-WX-202-WX-202-144S29-20-Gal-WELL-X-TROL-Well-Tank-Stand#pr-header-back-to-top-link
2. https://www.freshwatersystems.com/products/wellmate-wm-9-well-pressure-tank-30-gal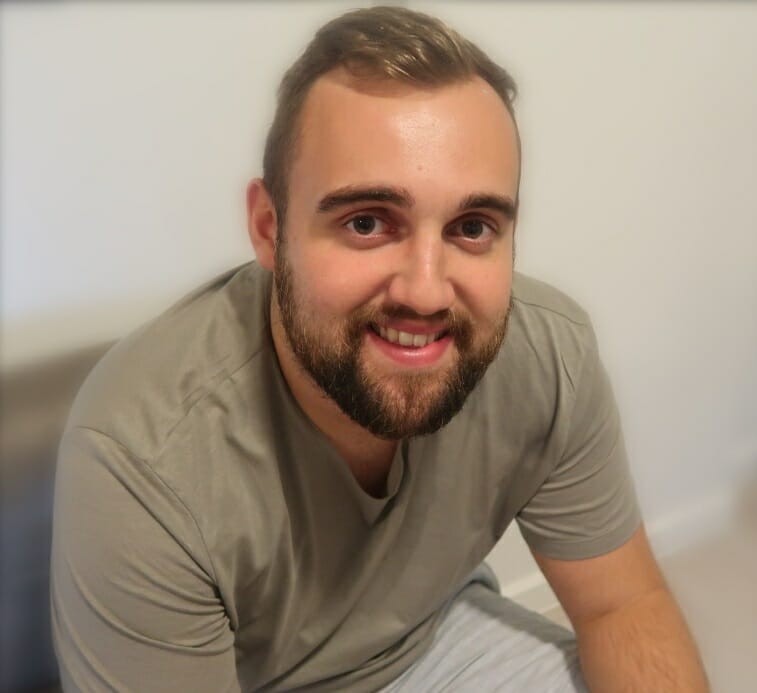 Matt is a freelance writer, English graduate, & keen traveler from the UK. As a specialist plumbing expert, he enjoys writing about everything there has to do with at-home plumbing products & related problems. When he isn't writing, he's usually drinking coffee or planning his next adventure. In his spare time, he also runs his own blog all about digital nomad life.