For the Bathroom
Builders 2-Handle Deck-Mount Roman Tub Faucet
For the Kitchen
Glacier Bay Market
Single-Handle Pull-Down
For the Shower
Glacier Bay Aragon 3-Handle Tub and Shower
Whether you're upgrading your kitchen or bathroom, you'll likely need to select new faucets for your various sinks and bathing fixtures. Local hardware stores stock many different models, making it difficult to choose just one faucet set based on its appearance, function, or price tag.
If you're interested in finding the most affordable, most stylish, and most functional faucets on the market, though, you cannot pass up Glacier Bay faucets.
Glacier Bay faucets play a crucial role in many homes across America today, providing smooth, long-lasting access to vital water sources day in and day out. As an exclusive brand of Home Depot, Glacier Bay products are primarily known for their limited lifetime warranty covering both hardware and parts through a simple returns process.
Though the brand itself derives from a Chinese brand known as "The Home Way," homeowners will find this brand's faucets go far beyond the low bar expectations put on Chinese-made products. There's a lot to know about these faucets, from different types to how to properly install a current model.
Read on to learn all about Glacier Bay faucets, including which models are leading the market and why those models are finding use in many of the US' new and remodeled homes.
Page Contents (Click Icon To Open/Close)
Glacier Bay Faucets Compared
Spout Reach
Height (inches)

Commercial Style Single-Handle Pull-Down
---
Why Choose Glacier Bay?
Glacier Bay faucets (and their broader parts catalog at large) carry a few unique benefits that set them above and beyond the competition.
Warranty
The first significant quality this entire brand adheres to is its exceptional warranty.
Though Glacier Bay faucets and parts are ensured to perform drip-free and leak-free for up to 20 years, replacement components are sometimes necessary.
Getting a replacement is easy and free, requiring only your original proof of purchase and a quick trip to Home Depot.
Comparatively Low Price
Affordability is also a major asset across Glacier Bay's faucet product line. Many of their leading models clock in at under $100, making them a real boon to those looking to remodel on a budget.
This price doesn't come at a cost to performance either, with many of the kitchen and bathroom models providing near 2 gallons per minute of water output.
Simplified Installation
Finally, Glacier Bay faucets are noteworthy for their DIY-friendly installation process. Rather than calling a costly plumber, even novice DIY-ers can install these faucets with just a few tools and few minutes.
Much of this simplified installation derives from the proprietary FastMount system, which allows for seamless mounting with the use of minimal auxiliary materials.
---
Finding the Right Glacier Bay Faucet Model
While you shop for the right faucet for your remodeling job, you'll likely encounter a wide variety of new or confusing terms on the product's packaging or listing.
Being familiar with these terms can empower you to choose the best model to meet your needs and budget, so be sure to read each of the following specification categories carefully:
Style & Finish
Most shoppers will be familiar with this specification, which describes the faucet's exterior appearance.
Though stainless and brushed steel finishes are common, some homeowners opt for copper or matte black styles to match their established room décor.
The finish does not always denote durability, so be sure to carefully read your model's specification listing to find out what internal material its exterior finish hides.
Size (Spout Height and Reach)
When discussing faucets, "size" broadly refers to not only overall dimensions but also the spout height and reach (if the spout head is detachable). Size can be critical, especially if you are installing the faucet into pre-cut infrastructure.
As such, be sure that you pick out a model with proper size to reach across your entire wash basin or bathing fixture.
Operation
A faucet's operation can be broadly defined as how a person interacts with it or adjusts the water flow regularly. Most traditional valves can be classified as a single or dual handle, given that they feature either one or two knobs or handles respectively.
Some more modern models require only a soft touch to operate (like a touch-sensitive phone screen) or a simple handle wave (which would be categorized as a touchless faucet).
Mounting Style/Installation
Mounting style generally refers to how or through what means a given faucet fixture is attached to a large fixture, such as a sink basin or bath. Though installation may call for some caulking, some newer faucet architectures (such as those from Glacier Bay) allow for so-called "fast mounting" without extra materials.
Number of Holes Required
Hole requirements are pertinent to faucet fixtures with more components than a central head or nozzle. While these models are optimized for 1-hole sinks, models with separate hot and cold knobs or different sink sprayers or soap containers often require a 3-hole arrangement.
Flow Rate
Flow rate describes how much or how quickly water can travel through a given faucet fixture. This quality is usually measured in gallons per minute. Faucet shoppers can use this metric to broadly determine how much water they can expect to flow from their new faucet if it is installed properly with proper piping and hook-ups.
Durability
Like with most other in-home fixtures, the strength of construction materials can play a major role in determining how long a faucet fixture lasts, both internally and externally.
Many leading faucets today are built from durable coated steel or reinforced aluminum, allowing them to remain sturdy even after years of contact with both water and human hands.
---
Unique Features of Glacier Bay Faucets
---
8 Best Glacier Bay Faucets Reviewed
1. Glacier Bay Market (Kitchen)
Glacier Bay Market (Pull Down)
This Glacier Bay model is a best seller and an innovation award finalist (from Home Depot) that provides a solid 1.8 GPM flow rate while also providing simplified installation through the brand's proprietary FastMount system.
Such setup can be completed without the need for replacement sink, either, as this model is compatible with both 3 and 1-hole basins.
To add to this model's versatility, its 13-inch pull down hose length is optimally long enough to extend well beyond the basin proper.
This length, also, to the 15.56-inch arched faucet height, makes this model ADA compliant. These factors combined provide enough "reach" for use with just one hand if necessary.
Overall, this Glacier Bay model provides a simple installation process and a no-frills aesthetic design, making it the best Glacier Bay single handle kitchen faucet in the bunch.
---
2. Glacier Bay Carla (Kitchen)
Like other Glacier Bay models in its line, this faucet features a sleek metallic finish and an easy to use spray wand. However, the similarities end there as this model's spray want is capable of outputting an "aerated" mode that increases internal water pressure to power through dishwashing.
Also, this model is just over half the overall height of many other Glacier Bay models in its line. This allows for easier installation in tight quarters, as well as minimizes the potential for accidental contact while the fixture is in use.
In terms of style, this model only comes in a stainless steel finish. Even so, folks with existing industrial, modern, and "transitional" décors will find this faucet to be a harmonious addition alongside a stainless steel basin. If you're looking for the best Glacier Bay pull-down kitchen faucet, you've found it in this model.
---
3. Glacier Bay Touchless (Kitchen)
Glacier Bay Touchless with LED Light
Indeed an innovation in kitchen sink technology, this Glacier Bay model features a touchless design that allows you to toggle the water on and off without ever laying a hand on its single handle.
This design makes it nearly twice as expensive as other models in its line, but such a cost pays off when you wave your hand before the front-facing sensor before washing your hands.
Those interested in this Glacier Bay model won't need to invest in a new basin in all likelihood because this model can be installed into 1,2,3, or 4 hole basins without the need for auxiliary supports. This design even leaves room for an attached soap dispenser, which comes standard with this model.
Gardeners, home chefs, artists, and anyone who finds their hands coated in undesirable debris often will appreciate this model's hand's off approach.
Those who want to avoid transmitting germs on their faucet handles, like the folks at Angie's List, will also find this LED powered model to be an asset towards their goals. Though the field is small, this model ranks as the best Glacier Bay touchless kitchen faucet with LED light.
---
4. Glacier Bay Brenner (Kitchen)
Commercial-style faucets are prized by restaurant owners for their flexibility and their ease of use during high volume washings.
This Glacier Bay model brings that convenience home with a commercial-style spring architecture that allows it to move 360 degrees in all directions.
This model's range of movement is also facilitated by its extra-long 21-inch hose. Nearly every inch of this hose is accessible and not anchored down to the base, allowing you to extend it further than most of its competitors.
In total, this model's arched 19.56 faucet height ensures that you'll always have room below it for large dishes and pots.
Home chefs, like Cambria Bold at Kitchn, will prize this Glacier Bay model not least for its overall ability to imitate a commercial kitchen clean upsetting. While its appearance may not be the most aesthetically pleasing faucet, this model's function far outstrips its style to become the best Glacier Bay commercial kitchen faucet on the market.
---
5. Glacier Bay Market (Kitchen)
Glacier Bay Market (Pull Out)
Glacier Bay model keeps things simple by bringing a classic pull out faucet operation to the kitchen.
Though previously only integrated into bathroom settings, faucets like this one are very easy to operate, either in its standard orientation or with the 16-inch hose extended.
Unique from other models in Glacier Bay's kitchen faucet collection, this model comes with an optional bronze finish.
This style, accompanied by other bronze fixtures and earthy tiles, can create a "warm" bathroom atmosphere according to Jann Seal at SFgate.com. As such, this model clocks in aesthetically as the best Glacier Bay pull out kitchen faucet.
---
For the Bathroom
6. Glacier Bay Builders Roman Tub (Bathroom/Kitchen)
Builders 2- Brushed Nickel
You only need one word to describe this Glacier Bay model: "smooth." Indeed, this model's continuously curved architecture shows itself in both the spout and handle styles.
Combined, these aspects create a minimalist appeal that can ensure that your main bathroom is "clean and simple" in both appearance and function.
This model's brushed nickel PVD finish is not only eye-catching but also durable to ensure the fixture's overall lasting beauty. Functionality (and water) flows through this model at 2.4 GPM with 20 psi of water pressure.
Overall, folks with many guests or higher than average bathroom traffic will appreciate this model's ability to remain durable and productive after many years of use. Though there are fewer tubs of this style on the market today, it still ranks high as the best Glacier Bay Roman tub faucet.
---
7. Glacier Bay Mandouri (Bathroom/Kitchen)
While leaky sinks are the bane of anyone trying to conserve water usage, few homeowners stop to consider how much water they're wasting during their regular sink usage.
This Glacier Bay model saves you the time of having to continually reevaluate your water usage by implementing a low-flow 1.2 GPM faucet. Consequently, this is the only model in this line to be EPA "WaterSense" certified.
This model's installation is also about as easy as can be for a bathroom sink. Using Glacier Bay's proprietary ClickInstall system, even an amateur can prepare this model's under-sink bracing with just a few toolless adjustments.
Overall, this model – a sure pick for the best Glacier Bay bath faucet - is also a considerable bargain. As a result, it remains a top recommendation for those looking for a bathroom faucet on a budget.
---
8. Glacier Bay Aragon (Shower)
Glacier Bay even has a few offerings in the shower faucet category, including this model which features a simplified 3-handle construction with full chrome finish.
Designed to match other fixtures in Glacier Bay's Aragon Collection, this model will seamlessly match nearly any "art deco," glam, modern, or transitional shower décor.
Though this model doesn't go far out of its way to distinguish itself, homeowners who want to cut down on extra maintenance will appreciate this model's washerless 1-piece cartridge.
Even so, a plumber's skills are required when initially installing this model. Don't let that dissuade you though, as this model still deserves its title as the best Glacier Bay shower faucet.
---
Glacier Bay Faucet Types Explained
There are several different types of Glacier Bay faucets, most of which are sold side-by-side in Home Depot stores across the country. As such, be sure to read the in-store listing carefully to ensure that you are purchasing the proper type for your remodeling.
1. Kitchen
Used primarily for preparing food and washing dishes, kitchen faucets must be versatile and easy to manage while in the act of completing other tasks.
Touchless kitchen faucets are a prime example of this later quality, allow you to toggle water flow and temperature while your hands are full.
A dual handle kitchen faucet with side spray attachments are a strong example of the former quality, ensuring that you always have a kitchen sprayer within arm's reach.
2. Bathroom
Bathroom faucets are, in some ways, a paired down iteration on kitchen sinks with a refined focus on aesthetic value. Bathroom faucets (including those from Glacier Bay) often feature reflective or otherwise eye-catching construction materials that match other elements of bathroom décor.
In terms of function, Glacier Bay's bathroom faucets are also particularly easy to adjust for little water temperature changes.
3. Shower
Shower faucets, including those from Glacier Bay, tend to be the most durable in the bunch owing to their repeated exposure to water and soapy substances. Depending on the particular model, some shower faucets feature separate hot and cold water nobs, while others include both hot and cold on one continuous circular nob.
---
Installation of Glacier Bay Faucets
Several Glacier Bay faucets follow a similar installation process using their proprietary FastMount system. However, be sure to consult your specific installation manual for a list of necessary tools and safety requirements.
Shut off the water supply.

Remove lock nut, washers, and mounting brace.

Insert inlet hoses into fixture opening (and through deck plate, if necessary).

Secure faucet body with lock nut and mounting brace.

Attach pulldown hose to inlet hoses.

Adjust weight so that it pulls down hose approximately 30 cm. or 1 ft.

Connect inlet hoses to water supply lines.

Turn on the water supply and test for leaks.
---
Glacier Bay Faucet Maintenance
Several important maintenance methods can ensure your faucet remains in peak condition. At least twice a year, you should evaluate if your plumbing has lost pressure or grown leaky. If so, some of the following maintenance techniques may be implemented by you or a trained plumber.
Deposit & Build-up Removal
Folks with so-called "hard water" sources are accustomed to other minerals in their drinking water. These minerals and deposits can build up in a faucet's piping and filters, causing it to lose pressure over time. This build-up can be removed with specialized cleaners such as vinegar or store-bought gel.
Stopper or Seal Replacement
If a seal in your faucet begins to degrade or crack, leaks are sure to follow. While these can be replaced by a novice, a plumber is best able to diagnose the faulty seal and acquire the right part to replace it.
---
Common Faucet Issues & Problems
---
People Also Ask (FAQs)
How do I make a warranty claim for my Glacier Bay faucet?
Glacier Bay offers a limited lifetime warranty that can be claimed at any time so long as they provide the original proof of purchase. To make a claim, return the product to a Home Depot retail location or call 1-855-HD-GLACIER for further instructions.
How do I request faucet parts under warranty?
Following the same process set out for returning a product under warranty, you should return the part (along with the proof of purchase) to a Home Depot retail location. Alternatively, you can call 1-855-HD-GLACIER for further instructions.
What is the price range of these models on our list?
This list includes models at a variety of price ranges. That being said, none of these models are priced beyond the budgets of average homeowners or remodelers. Specific, up-to-date prices can be found by clicking on the appropriate links in each review.
Where is a good place to buy new Glacier Bay faucets and earlier parts?
Home Depot is the best place to acquire new Glacier Bay models and parts. This is because Home Depot is the only original outlet to carry Glacier Bay, an in-house brand. Though some other online retailers Glacier Bay products, these are not covered by the appropriate warranties.
---
Conclusion
In the end, there's a lot to know about the Glacier Bay brand and their many outstanding faucet offerings. Though nearly every one of these models would make an excellent in-home upgrade, the Glacier Bay Market Single-Handle Pull-Down Kitchen Faucet stands above the rest for its overall simplicity and reliable performance.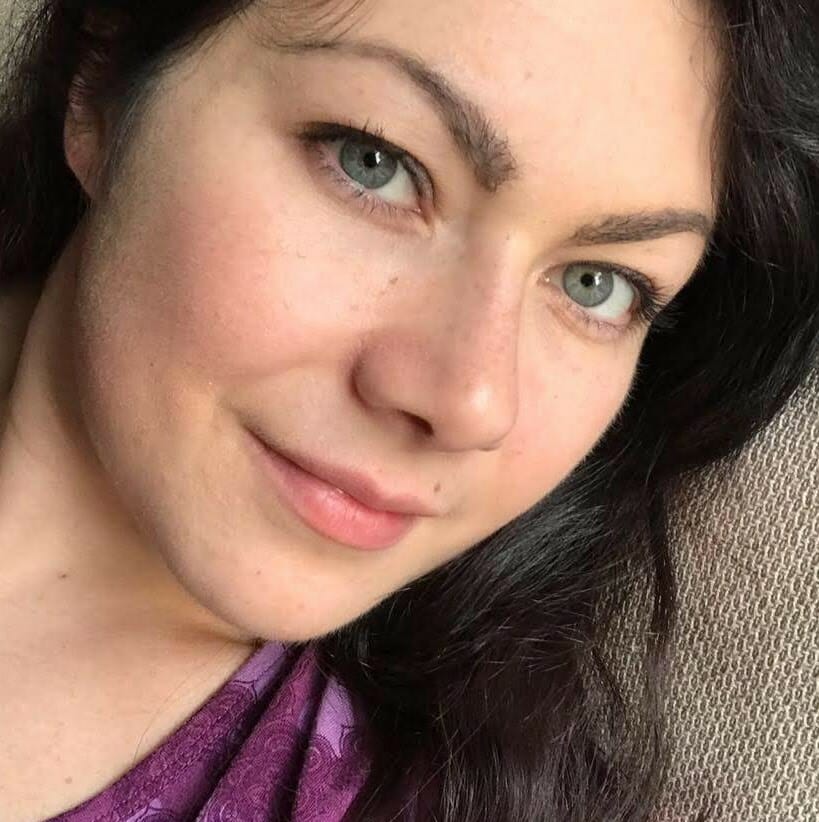 Holly Curell is the editor extraordinaire for Plumbing Lab. Having grown up in Michigan, Holly has spent time living in New York, Virginia, & currently North Carolina, where she lives with her husband & family. Holly loves DIY & has years of experience with at-home plumbing problems that arise from having 3 kids & living in colder climates. When she's not writing about her plumbing knowledge, Holly enjoys reading, hiking & relaxing with family.