One of the easiest ways to improve your kitchen is to put in a new sink. When it comes to kitchen sinks, you should look for style and durability. Two of the most popular materials are granite composite and stainless steel.
What kind of sink should you buy? Check out our guide to find the best kitchen sink for you.
Page Contents (Click Icon To Open/Close)
What is a Granite Composite Sink?
This type of sink looks best in modern kitchens. They are made of granite and composite material, which makes them less expensive and more durable than pure granite.
Pros
Cons
---
How Granite Composite Differs From Stainless Steel Sinks
Both of these types of sinks are among the most popular for modern and stylish kitchens. Stainless steel sinks are popular since it offers a bright sheen and durable surface. It is made of a slightly pliable and molded stainless steel material. But, which sink type is better for your kitchen?
Price Point
Stainless steel sinks are generally much cheaper than granite composite sinks. Granite composite sinks cost several hundred dollars depending on the type and model you buy. Stainless steel sinks cost much less on average. You can find a stainless steel sink for a hundred dollars or less.
Durability
Both of these kitchen sinks are durable and should last for years. Stainless steel is somewhat flexible, so it can retain its shape under stress. However, it can be prone to dents. Granite composite sinks are hard and can withstand drops easily.
Cleaning
You can clean a granite composite sink by using dish soap and a scrub pad. You may need to use vinegar to get rid of water spots. Stainless steel sinks should be cleaned with soft scrubbing materials since they are prone to scratches.
Noise
Stainless steel is a thin metal. If you move objects around in the kitchen sink, you may hear some excess noise. Granite composite absorbs sound since the material is thick and hard.
Convenience
Both of these kitchen sink materials are convenient for homeowners. They require little maintenance and can be cleaned easily.
Ease of Installation
A granite composite sink is much harder to install due to its weight. You may have to hire a professional to help you install your new granite composite sink. Stainless steel is easier to install since it is lightweight. It will not require any additional support beams.
---
Granite Composite vs Other Materials
Granite vs. Quartz Composite Sinks
While both of these sink types are durable, granite composite tends to hold up better than quartz composite. They are both resistant to scratches and dents, but granite composite is more resistant to large cracks in the basin. Granite composite is unforgiving when it comes to your glass cookware due to its hardness.
Granite vs. Cast Iron Sinks
Both of these types of kitchen sinks can last for many years. A cast iron sink is very heavy and more difficult to install. These sinks are also expensive since they must be coated with porcelain and cured. If you get any chips on the surface of your cast iron sink, it can be prone to rust. Granite composite is rustproof.
---
How to Maintain a Granite Sink
These types of sinks should be coated with sealant every 3 months or so to protect them from damages. We recommend buying a granite composite sealant and coating the sink. Let it sit for a few minutes and rinse it off.
How to Remove Tough Stains
Step 1: Sprinkle baking soda all around the surface of the granite composite sink.

Step 2: Apply a small amount of white vinegar and let it react with the baking soda.

Step 3: Scrub the sink using the mixture with a scrubbing pad

Step 4: Once you have scrubbed the entire sink, rinse it with warm water and dry it with a towel.
---
Comparing Popular Granite Sink Brands
Blanco vs. Kraus Granite Sinks
These are two of the most popular granite composite sink brands on the market. Kraus granit composite sinks are coated with UV protectant to keep the color vibrant for many years. They are heat-resistant up to 650 degrees, which is slightly higher than Blanco. Blanco sinks offer a patented Silgranit composite, which comes with a lifetime warranty.
Swanstone vs. Blanco Granite Sinks
Blanco granite sinks seem to be a bit more popular than Swanstone. The cost for each of these kitchen sinks is similar. Swanstone uses a different epoxy/resin coating, which many people thought was easy to maintain. Both Blanco and Swanstone offer a lifetime warranty on all of their granite composite sinks.
---
People also Ask (FAQs)
Can you use bleach on granite composite sinks?
We do not recommend using bleach on a granite composite sink. You should avoid harsh chemicals and use baking soda and vinegar to clean the sink.
How long do composite sinks last?
Most granite composite sinks come with a lifetime warranty for manufacturer defects. If you properly clean and maintain your kitchen sink, it should last for decades.
What type of sink is most durable?
Granite composite sinks are considered to be among the most durable and cost-effective kitchen sinks on the market. Quartz and cast iron are also durable alternatives.
How do you get a black stain out of a granite sink?
If you are dealing with a tough stain, we recommend trying baking soda and vinegar first. If you can remove the stain, you should add a granite composite sealant to your kitchen sink.
Why does my granite look cloudy?
Sometimes cloudiness can be due to greasy food build-up or hard water stains. To avoid cloudy marks, clean the granite sink. Then, apply a sealant and polish it using a soft brush.
Is stainless steel safer than non-stick?
---
Conclusion
At Plumbing Lab, our goal is to bring you the most up-to-date information so that you can make informed decisions about your kitchen. In this article, we discussed two of the most popular modern kitchen sinks on the market.
If you are planning to buy a new kitchen sink, check out this guide to help you make the best decision.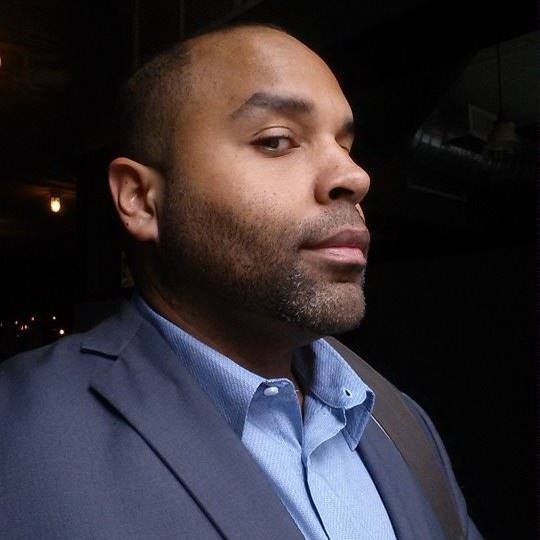 Ian Haynes is an expert writer who has successfully deployed over 500 plumbing pages and other related content. He has an excellent understanding of home plumbing issues and translates his experiences via Plumbing Lab so readers can have a better understanding of common household problems. Outside of his work, Ian likes exploring Brooklyn with his Labrador.