When it comes time to decide on a sink for that exciting kitchen or bathroom remodel, Kraus should be at the top of the list of brands to consider. Kraus might not immediately come to mind when you start sink shopping, but according to all the raving Kraus sink reviews, it should.
This guide will give you in-depth insights into the top-rated Kraus models on the market for both the kitchen and bathroom. We are focusing more on kitchen sinks, but there are also a few top-rated bathroom sinks to choose from.
Page Contents (Click Icon To Open/Close)
Kraus Sink Models Compared
Kraus KHU110-30

Standard PRO


Kraus KHF203-36

Standard PRO


Kraus KGD-442

White Quarza

Why Choose Kraus?
Not only do they push the envelope in terms of design, but they set the bar high when it comes to quality. No matter if you're looking for undermount or top mount, single bowl or double bowl, you can count on Kraus to deliver. Here are just a few more reasons to choose Kraus for your next kitchen or bathroom sink:
---
Choosing the right Kraus kitchen sink
Sink Type/Style
First thing's first, you must decide on a type and style. Picture a sink that you can see in your kitchen for the long-haul. Is it one that the eye naturally gravitates towards as soon as you enter the room? Or is it more understated and simple? Try to have a good idea of your wants and needs for the sink before you even begin the shopping process.
Sink Material
Deciding on sink material is a biggie. We mentioned the 4 primary materials that Kraus carries above: granite composite, stainless steel, CeramTek, and fine fireclay. The one you choose plays a role in sink durability, functionality, and aesthetics. For example, stainless steel is easy to clean and on the more budget-friendly side of things, but some people don't love that stainless steel is prone to scratching over time.
There are ways to prevent your stainless steel sink from scratching by using approved cleaning products and non-abrasive cleaning tools, but it still something that you need to think about. On the flip side, a material like fireclay is every unlikely to scratch, but it is also very likely to break the bank. Granite composite is loved for its striking design features, but similar to stainless steel, it is important to take the proper precautions when cleaning to prevent discoloration.
Number of Bowls
Choosing between a single vs. double bowl kitchen sink should be high up on your list of sink-buying things to do. Some people argue that having two bowls is always better than one, but it really comes down to personal preference. Do you prefer soaking your dishes before washing them with a double-bowl system, or is having as much sink space as possible what you're after?
There are pros and cons to each, but the main advantage of choosing a single bowl sink is space. For a double bowl sink, the advantage is versatility. It's up to you to decide which one is more important, but if you intend to wash dishes by hand, a double bowl sink can better meet your needs. If you choose a double bowl, you'll also need to think about whether an equal split is for you or if a 60/40 or 40/60 split makes more sense.
Mounting Style
A sink's mounting style doesn't just determine the ease of installation, but it can also play a role in sink maintenance and cleaning.
Although undermount installation is more complicated, it makes cleaning much easier in the long run. Since the sink rests beneath the countertop edge, there is no rim on top to trap kitchen unpleasantries.
Simply wipe the gunk and grime into the sink as you're cleaning the countertops and never worry about running into the sink's rim.
Another perk of undermount installation is how it looks. The seamless line from countertop to sink is something that homeowners are loving. You just need to decide if all these perks of undermount installation are worth it, especially since top mount sinks are much easier to install. The other option is a dual mount, which can be installed as either a top or undermount sink.
Size & Depth of Bowl vs. Kitchen Counter Space
Although you might have your sights set on a larger-than-life sink for all your dishwashing needs, you first must consider your available counter space. Kitchen sinks range in size, anywhere from 15 inches to 36 inches in width. A tiny 15-inch sink will look unusual tucked within a huge counter space, while a 36-inch sink might not even fit within your available space.
Not only should you measure the sink's width and length, but also the depth of the bowl. This measurement determines if you have enough underside cabinet space to accommodate for the bowl and all the additional fittings. Larger sinks require as much as 36 inches of underside counter space, and in very rare cases, you might even need 39 inches.
Drain Position & Plumbing
The majority of sinks come with standard drain fittings so that they can fit the plumbing of each and every kitchen. Even so, it is still essential to make sure that a specific sink model is compatible with your kitchen's plumbing system. If you're not sure about this, feel free to ask a professional plumber.
Hunker says that "a standard kitchen drain is 3 1/2 inches in diameter. This is the measurement across the center of the drain, from one side to another."
Installation Method
The first thing to consider for the installation method is whether a sink is undermount, top mount, or dual mount, but that's not all. You'll also need to determine if this is a DIY project or if an expert is more suited for the job. If you have a preexisting sinkhole in your countertop and you are merely replacing one top mount sink for another, there's a good chance you can do it on your own.
Price
Before getting started, you should have a general idea of how much you're willing to spend on your new kitchen sink. There is a lot that factors into cost, including sink material, size, and manufacturer. If you have your heart set on fireclay, you can count on spending a pretty penny. But the beauty of it is that some fireclay models come in a variety of sizes, so you might be able to save by opting for a smaller size.
Warranty
Nearly all Kraus sinks come with a limited lifetime warranty, which means you'll be covered on defects for an entire lifetime. Just remember that this is limited, so be sure to read the warranty policy in-depth to see what's covered and what's not. For example, if you use an unapproved cleaning product on a stainless steel sink and then rust develops, this would not be covered. The best way to keep your Kraus sink shining like new is to stay up on sink care and maintenance.
---
7 Best Kraus Kitchen Sinks Reviewed
1. Kraus KHU110-30 Standard PRO
Best Kraus Undermount Single Bowl Sink
Now that you know the perks that come along with an under-mounted sink, you might be looking for the best Kraus undermount single bowl sink. Out of all the undermount Kraus kitchen sinks, the KHU110-27 Standart Pro is the winner. This specific model comes in a variety of shapes and sizes ranging from 14 to 30 inches wide. If you're looking for maximum sink space, you'll want to go all out with the 30-inch Standart Pro.
This single bowl sink comes with the standard 3.5" drain opening and tons of free accessories. Included with the Standart Pro is a bottom grid for added protection, drain assembly, removable drain cap, Kraus kitchen towel, mounting hardware, and cutout template. It is constructed from durable 16-gauge stainless steel, making it highly resistant to denting. Like all stainless steel, though, this sink is prone to scratching when abrasive cleaning tools are used.
Thanks to the undermount design, the KHU110-27, along with similar Kraus models, creates a seamless transition from sink to the countertop. It also makes cleaning around the sink easier than ever; you won't have to worry about gunk and grime getting caught beneath the sink rim like you would with a top mount sink. Keep things simple by wiping water and crumbs straight into the sink, completely hassle-free.
For installation, you'll need a minimum of 30 inches of counter space when you choose the 27-inch model. If you opt for the larger 30-inch Kraus sink, you'll need a minimum of 33 inches of cabinet space. Customers have the option to purchase the sink only, but if you prefer to keep things as easy as possible, purchase the sink + faucet + soap dispenser combo.
14" x 18"
17" x 17"
21" x 18"
25" x 18"
26" x 18"
27" x 19"
28" x 19"
30" x 18"
---
2. Kraus KHF203-36 Standard PRO
Best Kraus Double Bowl Kitchen Sink
Looking for the best Kraus double bowl kitchen sink? You can stop the search, according to Kraus sink reviews from happy customers, the best double bowl sink for the kitchen is the Kraus KHF203-36 Standart Pro. This sink is constructed from stainless steel and features a rounded apron front design for a seamless transition from sink to the countertop.
Due to its larger size, this Kraus double farmhouse sink requires more underside cabinet space. If you don't have at least 36 inches of cabinet space available, you'll need to consider a smaller double bowl model, like the 204-33. The good news is that this sink is essentially the same in every way except that it requires just 33 inches of cabinet space instead of 36. Another thing to keep in mind is that apron front farmhouse sinks often call for customized cabinetry.
Not everyone loves that the double bowls of the 203-36 aren't equal in size, but instead, they are split with a 60/40 ratio. There's a reason for this, and it's that most kitchen sink users claim that having one larger and one smaller bowl is the best way to wash and dry dishes by hand. The smaller bowl of this sink is by no means small, so you don't have to be worried about limited space.
The main downside to choosing this sink is the tricky installation. Not only is installation more challenging due to the undermount style, but also the heavy weight of this sink. If you don't know what you're doing, it is highly recommended that you get professional assembly help.
33" x 21" with 40/60 Split
33" x 21" with 60/40 Split
36" x 21" with 60/40 Split
---
3. Kraus KGD-442 White Quarza
Best Kraus Drop-In Granite Sink
The KGD-442 is another top-rated double bowl sink made by Kraus; only this model features drop-in installation as well as undermount. In fact, this is the best Kraus drop-in granite sink, and not just because of the option for easy top mount installation. If you're looking for a Kraus granite sink that you can install on your own, the KGD-442 Quarza is a great choice.
According to Kraus Quarza sink reviews, the most-loved feature of this granite sink is the unique double bowl design. Unlike most double sinks, this sink's bowl divider is curved, giving off an appealing aesthetic that catches the eye. The low divider is another thing that KGD-442 users love, and so is the fact that one bowl is larger than the other for easy washing and drying.
The granite composite used to construct this sink is easy to clean and maintain; all it takes is a quick wipe down with a soft sponge or cloth. Kraus offers a few color options for its granite drop-in sinks, including black, brown, and gray. A white sink looks great in most kitchen settings, but if you're looking for something darker, Kraus offers plenty of choices for their popular Quarza sinks.
There has been one negative comment on the KGD-442 that has to do with cleaning the sink. Although keeping the granite composite material clean is easy, you need to be careful about which products you choose. Cleaning products containing highly acidic ingredients like ammonia cannot be used on this sink, or else you run this risk of permanent discoloration. This is true for any granite composite sink, though, not just the KGD-442.
25" x 22" (Single Bowl)
33" x 22" (Double Bowl)
---
4. Kraus KFR1-33GWH Turino
Best Kraus Farmhouse Sink
For the best Kraus farmhouse sink, you'll want to check out the KFTR1-33GWH Turino. Unlike any other sink covered on this list of Kraus sink reviews, the Turino is constructed from fine fireclay. If you're on an extreme budget, move on to one of the other Kraus farmhouse sink models. But if you're willing to spend a bit of cash for a flawlessly designed, highly durable farmhouse sink, keep reading.
The main reason for this sink's lofty price is the fact that it is made in Italy using the kiln firing technique that is unique to fireclay.
Kraus says that this is "a stunning union of time-tested quality and high-end craftsmanship, made by Italian artisans with locally quarried high-grade fireclay."
The advantage of choosing a fireclay sink is that it comes with a high-gloss finish that is resistant to damage, including stains, chips, cracks, and discoloration.
The spacious single bowl of the Turino is perfect for washing large pots and pans by hand. Just be aware that a lot of cabinet space is needed for installation, as is the case for any large 33-inch sink. And like all farmhouse sinks, you may need to customize your cabinetry to accommodate the exposed sink frontside.
Aside from the high price tag, the only downside to choosing this sink is that size measurements can vary slightly. Remember that these are handcrafted by Italian artisans, so your sink might be somewhat over or under the given 33-inch dimensions. Kraus can guarantee that this measurement will not vary in size more than ⅛ inch, but it is still recommended that you use the actual sink (not a cutout) before cutting the countertop.
---
5. Kraus KCV-141
Best Kraus Ceramic Vessel Bathroom Sink
Out of all the Kraus bathroom sinks to choose from, the most eye-catching is the Kraus round white ceramic vessel sink. Unlike traditional top mount or undermount sinks, a vessel sink rests on top of the countertop surface. And the best Kraus ceramic vessel bathroom sink is the KCV-141.
We're not including many Kraus vessel sink reviews on this list, mainly because the focus is on sinks for the kitchen, and vessel sinks are not the ideal kitchen sink solution. But the KCV-141 is worth mentioning, especially for those on the hunt for a stunning bathroom sink. This model comes in a variety of colors, ranging from white to black. This is just one of many easy-to-clean Kraus ceramic sinks - ceramic is a go-to bathroom sink material for eliminating bacteria and preventing the spread of germs.
The standard KCV-141 is nearly 16 inches in width, which is relatively wide for vessel sinks. As soon as it is delivered, you are ready to start the installation process. It comes with everything you'll need for the above-counter installation. Aside from the unique look, one of the biggest perks of choosing a vessel sink is that mounting on top of the countertop is easy and can be done without professional help.
So if you want something different from the traditional drop-in bathroom sink, go with the KCV-141 for your bathroom remodel. The only thing to be aware of is that vessel sinks are not ideal for higher-than-average bathroom counters. If you have a bathroom countertop that is standard-height or lower, this model will work just fine.
15.75" (D) x 6.25" (H) - Round
13" (D) x 4.38" (H) - Round
15.55" (L) x 15.55" (W) - Square
15.75" (D) x 4.75" (H) - Round
15.75" (D) x 5.38" (H) - Round
16.5" (D) x 4.37" (H) - Round
16.5" (D) x 4.72" (H) - Round
---
6. Kraus GV-580
Best Copper Glass Vessel Sink
Keeping on the topic of Kraus vessel sinks, let's talk about the GV-580 by Kraus next. Although this sink is similar to the last one in the sense that it features a vessel design, the similarities stop there. The GV-580 is a vessel sink that is constructed entirely from solid tempered glass. The durable material is scratch and stain resistant, plus it's easy to clean with a quick wipe down.
This above-the-counter sink is designed for easy installation and as little maintenance as possible. Reviewers love the copper coating since it is both stylish and functional, hiding stains and smudges well.
Kraus says that "the textured surface of the sink is dynamic and requires minimal maintenance to keep clean. Pair this sink with any single hole vessel faucet for a beautifully coordinated look."
If you're not a fan of the copper finish, there are a few similar Kraus vessel sinks to choose from. Similar designs are also offered in bronze and brown. Finding the right faucet to pair with a vessel sink can be challenging, mainly because the faucet doesn't actually mount on the sink.
Instead, you'll have to find a faucet to mount on the wall behind the sink or the countertop itself. Kraus makes it easier by offering the option to purchase a sink + faucet combo. The other advantage of bundling faucet and sink is that you'll get the best price.
The main reason not to purchase this sink for your bathroom is too-high countertops. Just like the last vessel sink we covered, this one sits on top of the counter, so it is not ideal for young kids who have to stand on their tippy-toes to brush their teeth. This is the ideal choice for a guest bathroom, but not so much for one used by children.
Multicolor Glass (Copper Illusion)
Bronze
Polished Brown

16.5" (D) x 5.5" (H) - Round
---
7. KRAUS 33" Bellucci
It's time to get back on track with Kraus kitchen sink reviews by talking about the 33" Bellucci. The Bellucci is often referred to as the best Kraus CeramTek sink, and a huge reason for this is that it comes with a functional workstation. This workstation farmhouse sink has everything you need to make your kitchen tasks run smoothly.
It comes with a heavy-duty cutting board that fits into place within the inner sink edge. Plus, you'll get a custom-fit drying rack that fits perfectly into place next to the cutting board. You also have the option to choose from a variety of accessories compatible with the Bellucci sink model. Although all of these special workstation features aren't necessary for everyone, they will certainly make your life in the kitchen easier.
It has its perks, but the workstation isn't the main reason to choose the 33-inch Bellucci. The real reason is the extreme durability that comes from CeramTek construction. CeramTek is a granite quartz composite material that has been enhanced with nanotechnology, a process that does wonders for durability.
Kraus says that it is also naturally quiet since the "thick stone-like material absorbs vibration and minimizes noise when sink is in use."
All of these amazing features come at a price. The CeramTek material compares in cost to fireclay, meaning it's not cheap. But the thing you need to remember is that this sink was built to last, so you can plan on having it for a lifetime. And if something does go wrong, the Kraus lifetime warranty will cover it unless you have strayed from the warranty terms.
---
Kraus Sink Materials & Styles
Materials
The most commonly used material for Kraus sink construction is stainless steel, but like many sink manufacturers, Kraus also carries a variety of granite composite sinks. And that's not all you'll find; Kraus shoppers also have the option for CeramTek and fine fireclay.
Styles
---
Comparison to Other Sink Brands
It's completely normal to compare several sink brands before deciding on one. Kraus isn't the only name out there when it comes to high-quality sinks and faucets, and it is often compared with big-name brands like Franke, Blanco, Ruvati, and Elkay. When comparing these brands, the two main factors to consider are performance and price.
We can tell you honestly that Kraus sets the bar high in both of these categories. One thing in particular that sets Kraus apart from the rest is the Kraus NoiseDefend feature.
Hausera says that "Kraus has used noise-reduction pads on more than 80 percent of the underside of their sinks. By using an extra-thick layer of rubber, running water and the clang of dishes won't echo beyond the kitchen."
---
Installation of Different Mounting Styles
Kraus has sinks featuring each of the three installation styles, including undermount, top mount, and dual mount. Since each of these styles comes with unique steps for installation, it's impossible to give exact steps on how to install your new Kraus sink.
We can tell you that Kraus makes it as easy as possible by providing customers with clearcut Kraus sink installation instructions plus mounting hardware. If you need installation help, you can always reach out to Kraus.
---
Cleaning & Maintaining Kraus Kitchen Sinks
Care and maintenance for a Kraus sink depend a lot on sink material. You wouldn't care for stainless steel the same way you would fireclay. Because of this, you need to read all the literature that Kraus provides with your specific sink model.
In the user manual, you'll find everything you need to know about caring for your new sink, including approved cleaning products and tools. The main thing to remember is that all sinks are different, and one sink might require different maintenance practices than others.
---
Kraus Sink Accessories
You know the saying everything but the kitchen sink? Well, in Kraus' case, they include everything AND the kitchen sink. Kraus will never leave you to your own devices when it comes to sink installation and usage. Your sink will come with all the necessary Kraus sink accessories, including these:
---
People Also Ask (FAQs)
What is the history of the Kraus brand?
The Kraus company got its start in 2007 with the mission of revolutionizing affordable kitchen and bathroom design. It is headquartered in New York's Port Washington, so this answers the question of where are Kraus sinks made. There are multiple Kraus facilities across the US with a combined warehouse space of nearly 100,000 square feet.
Which is better, a top mount or an undermount?
There's no better or worse when it comes to mounting style; it's all about personal preference. If you prefer an easy installation that you can do on your own, go with a top mount. For a sleek modern look but a more challenging installation method, it's time to start shopping for the best undermount sinks.
How to measure cabinet size vs. sink size?
Simple, just take a measuring tape and jot down the dimensions of the available cabinet space where the sink is intended to rest. Every Kraus sink will give you an exact measurement of how much cabinet space is required, so compare this number with the measurement you took.
Where is the best place to buy Kraus sinks?
There's no denying that Amazon is the leading force for consumers, mainly because it is easy to shop on the Amazon site - buying a sink is as easy as clicking the mouse a few times and waiting for a box to be delivered to your doorstep. The main advantage of shopping online is that it offers more selection and the best price. So whether you're looking for a Kraus farmhouse kitchen sink or Kraus glass vessel sink, browse around on Amazon first.
What are the common problems one may encounter with Kraus sinks?
Like most sinks, the most common problem that you may encounter with your new Kraus model is rusting or scratching of stainless steel. Rusting and scratching are bound to happen, but only if you fail to follow the proper maintenance steps. You never, ever use steel wool or another abrasive cleaning tool to scrub down your sink and only use an approved cleaner for stainless steel.
How can I contact Kraus' customer service?
To get in touch with Kraus' customer service, you can visit the official Kraus contact page or send an email to [email protected]. For immediate assistance, call toll-free at 1-800-775-0703 or the regular phone line at 1-646-461-9199.
Do Kraus sinks come with warranties?
Absolutely, almost all Kraus sinks come with a limited lifetime warranty. The handcrafted sinks, such as the Italian-made fireclay model, comes with a shorter warranty period. Keep in mind that all Kraus warranties are limited. To receive a repair or replacement for a flaw or defect, you need to care for your sink properly.
---
Conclusion
After endlessly reading Kraus sinks and faucets reviews, the conclusion still remains that the KHU110-27 Standart Pro is the #1 pick. This is especially true if you're like most kitchen sink shoppers and looking for a seamless undermount design featuring a single bowl.
This Kraus undermount stainless steel single bowl kitchen sink looks good in any kitchen, but the best part is that it won't break the bank. For those of you who prefer top mount installation, go with the KGD-442 instead.
For even more of our favorite kitchen sinks, read on.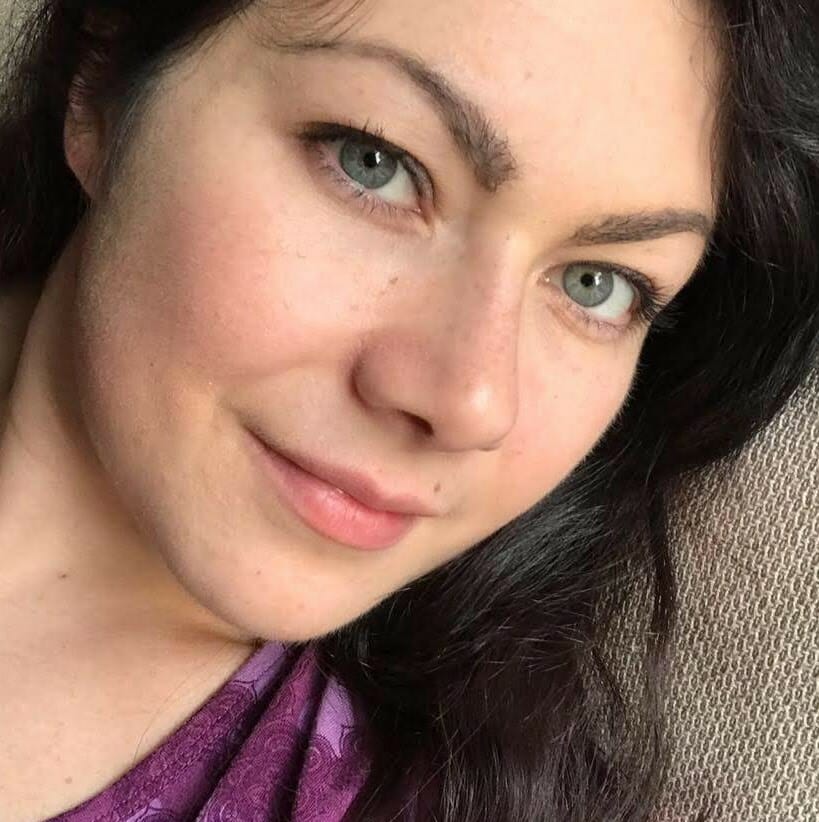 Holly Curell is the editor extraordinaire for Plumbing Lab. Having grown up in Michigan, Holly has spent time living in New York, Virginia, & currently North Carolina, where she lives with her husband & family. Holly loves DIY & has years of experience with at-home plumbing problems that arise from having 3 kids & living in colder climates. When she's not writing about her plumbing knowledge, Holly enjoys reading, hiking & relaxing with family.