Plumbing remains one of the most productive and worthwhile trades that a person can pursue. Unlike some professions that have fallen out of favor in a world of automation, plumbing remains exceptionally necessary. As such, there remains a constant demand for more plumbers to enter the profession and serve the plumbing needs of their community.
If this field is of interest to you, then you may be a perfect candidate for a plumbing career path. But before you can do that, you'll need the training necessary to make you a competent tradesman.
Page Contents (Click Icon To Open/Close)
Plumbing Career Path & How Long It Takes to Become One
Plumbing Apprentice
This is the entry-level of the plumbing trade. You'll likely work with a more experienced plumber (such as a master plumber) to transition from formal education to field-based practicum.
As an apprentice, you will generally be working to support your master, as well as their business at large. You'll likely be asked to undertake practical jobs appropriate to your level of education. This includes low-stakes repairs and installations. As an apprentice, you may also be asked to provide clerical and bookkeeping support as needed.
Journeyman Plumber
A journeyman plumber is typically a plumbing professional who has passed all the appropriate licensing and certification steps necessary to operate independently of a master plumber. To that end, a journeyman's skills are considered "intermediate" in the grander scheme of the plumbing profession. As such, journeymen still usually work alongside a master plumber in order to provide a broad range of installation and repair services.
A journeyman plumber's duties tend to depend on the kind of job they are assigned to. Tasks of intermediate difficulty may be handled entirely on their own, while more complex tasks may be completed in conjunction with a team of journeymen. In any case, the journeyman stage is marked with the introduction of professional autonomy while continuing to grow in professional capability.
Master Plumber
A master plumber is a plumbing professional who has reached the pinnacle of trade-specific knowledge and practical capability. Often, mastery in this trade comes after several decades of ongoing education and work in the field. At that point, a master plumber is generally able to operate their own business and hire journeyman plumbers to work alongside them.
In terms of duties, a master plumber can usually take on any task their job requires of them. Moreover, a master plumber is typically able to fully choose what jobs they take on, especially if they require a specific skill set. Most master plumbers work in a contracting capacity, especially if their plumbing business serves commercial and governmental entities.
---
Plumbing Training Certification Programs
Certificate Programs
Plumbing certificate programs are the most basic form of trade-specific education. Typically, they last around 1 year in total and cost between $1,000 and $3,000. Usually, this kind of program acts as a "fast track" to gaining the basic skills and knowledge to start as an apprentice.
Often, these programs are undertaken by high school upperclassmen or recent high school graduates. However, any individual, regardless of age, can participate in a plumbing certificate program. This includes current plumbers, who may take a specialized certificate program to make them proficient in a specific form of plumbing.
Associate Degree
Plumbing trade schools offer individuals an opportunity to earn a formal degree in this craft. Specifically, trade schools and community colleges often provide students an opportunity to participate in a 2-year course of education that results in an associate degree. These curriculums typically combine a variety of theoretical and practical educations courses to ensure a student is ready to take a certification exam after graduating.
With regards to price, tuition for a plumbing associate degree can cost around $25,000 over the curriculum's duration.
Online Classes
Both the certification and associate tracks of education described above are often offered digitally today. To that end, much of the formal education needed to become a plumber today can be taken online. These classes are usually offered through a trade school or community college for a price comparable to their in-person classes. However, these online classes are more convenient because they are self-paced in nature.
Apprenticeships
Apprenticeships are another channel for entering into the plumbing profession. Typically, an apprenticeship lasts for 4-5 years, depending on if it is facilitated independently or as part of one of the formal education tracks described above. Usually, an apprenticeship is focused on learning practical skills and teaching trade-specific problem solving skills. Other than the cost of tools, apprenticeships do not usually come with a noteworthy cost of their own.
---
People Also Ask (FAQs)
How long does it take to become a licensed plumber?
The precise time length for gaining licensure will depend on where you live. Most states require anywhere from 2 to 6 years of apprenticeship before applying for a license.
How much does plumbing trade school cost?
Precise tuition costs vary from institution to institution. However, a full associates degree program tends to cost around $25,000 over 2 years.
Are plumbing jobs still in demand?
Absolutely! Residential plumbing remains entirely in demand as people build and remodel their homes. The field of commercial plumbing also continues to grow as the practical needs of large-scale entities still require the installation and maintenance of essential plumbing fixtures.
When are online plumbing programs advisable?
An online plumbing program is useful if you live far from a trade school or community college. You may also consider this route if you are also participating in an apprenticeship or working another job full-time.
Is an apprenticeship required for a plumbing career?
Not necessarily. However, many master plumbers require some amount of apprenticeship experience before hiring a plumber. Along the same lines, plumbing licensure cannot usually be achieved without some apprenticeship experience.
What essential tools do I need as a plumber apprentice?
As a plumber, you'll need several essential tools available to you. These include a cordless drill, pliers, gloves, hacksaw, adjustable wrench, and more. Learn more about essential plumbing tools here.
Are there different license requirements state by state? US and UK?
There are lots of different plumbing licensure requirements across the US and the world. In Illinois, for example, you must participate in 6 years of apprenticeship, receive a licensing sponsorship, and then pass the state's exam. Meanwhile, the UK does not maintain a nationwide licensing system for this trade. Local requirements for exams and apprenticeships may apply locally, however.
---
Conclusion
At this point, you should understand the requirements needed to enter into the plumbing profession. Whether you choose to start in a formal education program or jump right into an apprenticeship, your opportunities in the plumbing trade are wide open. Don't wait another day if you believe that this is the right career path for you!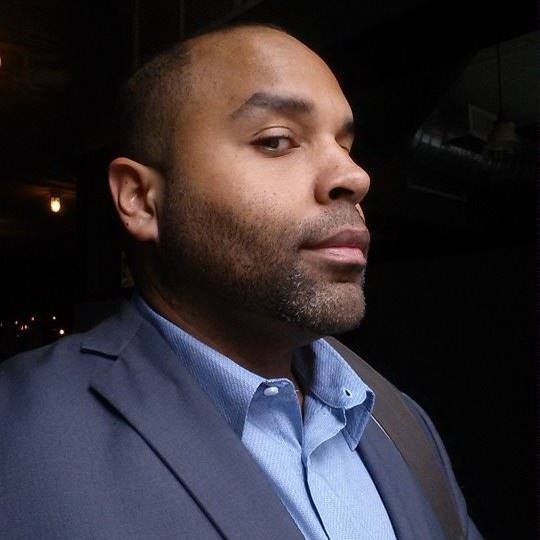 Ian Haynes is an expert writer who has successfully deployed over 500 plumbing pages and other related content. He has an excellent understanding of home plumbing issues and translates his experiences via Plumbing Lab so readers can have a better understanding of common household problems. Outside of his work, Ian likes exploring Brooklyn with his Labrador.