Trade jobs are becoming more and more in demand in today's world, and two of the most sought-after trades are HVAC and plumbing. While both career paths have a lot of advantages, there are some major differences between the two, and choosing the right one for you can play a significant role in your overall quality of life.
In this comparison guide of HVAC vs. plumbing, we'll cover everything from how to become a plumber, how to become an HVAC technician, the pros and cons of each career path, and more.
Page Contents (Click Icon To Open/Close)
HVAC Technician Job Description
Heating, ventilation, and air conditioning (HVAC for short) are important factors when it comes to keeping the airflow and temperature of a home or business safe and comfortable. HVAC technicians are responsible for keeping these systems in good working conditions.
This job includes installation, maintenance, and repair of HVAC components in residential and commercial buildings. Heating, air conditioner, refrigeration, and ventilation systems all fall under the HVAC umbrella. So one day, an HVAC tech might be responsible for installing a new air conditioner in a home, and the next, he/she might be performing maintenance checks on furnace systems.
The day-to-day routine for HVAC techs changes frequently depending on what jobs are needed to be done in the community. To give you a better idea of the job, here are some of the main tasks performed by HVAC technicians:
---
Pros & Cons of the HVAC Career Path
---
How Much Do HVAC Technicians Make?
The first item of the pros and cons list for the HVAC career path is great job outlook and compensation. Although the work can be hard, HVAC techs are compensated fairly well for what they do, and that's the first reason why HVAC is a good career choice.
Let's take a look at the exact numbers from the official HVAC Bureau of Labor Statistics report. According to BLS, "the median annual wage for heating, air conditioning, and refrigeration mechanics and installers was $50,590 in May 2020."
The median hourly rate for HVAC techs is just over $22/hour, but the exact rate will depend on your location and specific charges for services. All in all, HVAC technicians can make a very decent living.
---
Plumber Job Description
In the description of plumbing duties from The Balance Careers, the source says that "plumbers install and repair pipes that supply water and gas to, as well as carry waste away from, homes and businesses." In addition to that, plumbers are often responsible for installing bathroom, kitchen, and other plumbing-related systems in homes and commercial buildings.
More experienced plumbers might have an additional responsibility of training apprentices and supervising employees. Here's a list of the most common tasks performed by plumbing professionals:
---
Pros & Cons of the Plumbing Career Path
Even though the job duties for HVAC vs. plumbing are quite different, you'll notice that many of the pros and cons of the plumbing career path are similar to HVAC pros and cons. Here's what they are:
---
How Much Does a Plumber Make?
Just like HVAC technicians, plumbing professionals have the potential to make a very comfortable living. The BLS report for plumbers says that "the median annual wage for plumbers, pipefitters, and steamfitters was $56,330 in May 2020."
Looking at the hourly wage, the median rate for plumbers right now is $24.62/hr. This is slightly higher than the average $22/hr made by HVAC techs, so this is definitely something to consider when deciding between HVAC vs. plumbing.
---
HVAC Vs. Plumbing Career: What to Consider
When you compare HVAC vs. plumbing salary, the plumbing career path takes the lead. Even though the potential compensation is an important consideration, it's not the only thing to think about when deciding your future plans.
In addition to yearly compensation, here are a few more things to consider when making your comparison:
---
People Also Ask (FAQs)
Do plumbers make more than HVAC techs?
Yes, according to official reports, the average plumbing salary is $56,330 per year. That's slightly higher than the average $50,590 per year made by HVAC technicians.
Is HVAC a better career than plumbing?
There's no way to say for sure - it all comes down to your personal preferences and life goals.
Can HVAC technicians work electrically?
Yes. According to the HVAC job description from Chron, "HVAC systems are both mechanical and electrical. HVAC electricians are technicians who specialize in the electrical components of such systems. Most are trained in both the mechanical and electrical aspects of HVAC work, but may have earned professional certification as an electrical specialist."
Which is better, electrician or HVAC?
Just like comparing HVAC to plumbing, there's no way to say for sure. Once again, it depends on your future goals and work preferences. However, the BLS report on electricians says that "the median annual wage for electricians was $56,900 in May 2020," so this is definitely a career path to consider.
How do I get into plumbing with no experience?
You'll need either a high school diploma or GED, as well as a willingness to learn the trade. From there, you can get an apprenticeship and start working while you learn and train.
---
Conclusion
When all is said and done, both career paths are excellent choices. Plumbing and HVAC jobs are in high demand, both careers pay well, and both allow you to work during the training period. However, if you were to decide based on median annual salary, the plumbing career path is slightly more lucrative.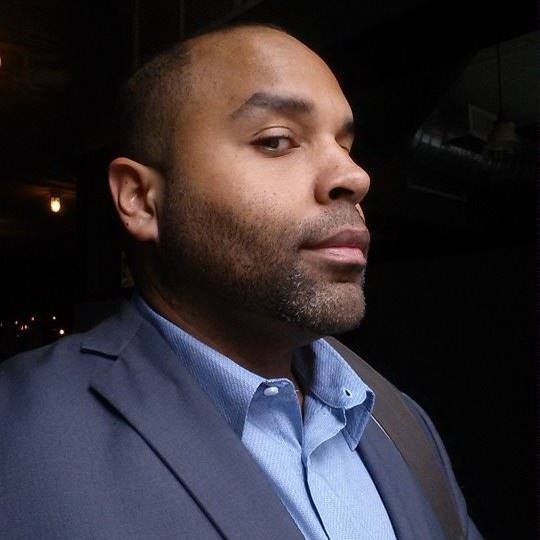 Ian Haynes is an expert writer who has successfully deployed over 500 plumbing pages and other related content. He has an excellent understanding of home plumbing issues and translates his experiences via Plumbing Lab so readers can have a better understanding of common household problems. Outside of his work, Ian likes exploring Brooklyn with his Labrador.