An ice maker is a convenient machine that makes it easy to have ice at any time, in any place. You can use ice makers at parties when you entertain and get the perfect ratio of ice cube-to-cocktail. You can also say goodbye to annoying ice trays.
Maybe you have a small kitchen, or your refrigerator doesn't have an automatic ice cube maker. Portable ice makers are also great for camping and college students. If you want fresh ice made when you're ready, purchasing a portable ice maker is a great option.
Page Contents (Click Icon To Open/Close)
Igloo Ice Makers Compared
The Igloo Ice Maker Brand
The Igloo brand is the perfect ice maker brand because they specialize in coolers, ice makers, and manufacture all of their products in the United States. Igloo is committed to quality and has been in business since 1947. The company focuses on creating coolers, drinkware, and accessories to keep perishables cold and create ice for drinks.
The brand is interested in creating the perfect cooler and ice maker products for homeowners to use at home in their kitchens and on the go while camping and traveling.
---
Things to Look for When Buying Ice Makers
Ice Type Vs. Purpose
Igloo ice makers offer machines that make ice cubes in round or cylindrical shapes. The devices sometimes provide the option between a "small" ice cube and a "large" ice cube. Most homeowners who want ice to use regularly won't notice a difference.
However, homeowners who plan to host events or cocktail parties would benefit from an Igloo ice maker that offers both small and large sizes to match drink choices better.
Production Speed Vs. Use
All Igloo ice makers provide 6-9 ice cubes within 7-10 minutes. All Igloo models are easy-to-use and can quickly make ice cubes. Most Igloo ice makers can also make 26 lbs. of ice in 24 hours.
Placement Options
Check the dimensions of each unit to see what might work best in your home. Do you plan to put the ice maker under the counter or in storage on a shelf? Make sure that the unit you want to purchase fits in your ideal space.
Size
Igloo ice maker models range in size from 12 to 15 inches and weigh between 20 and 35lbs. All models are portable and compact, perfect for moving around your home, bringing to events, and taking on trips.
Drain Options
These ice makers come with two options: manual drain or a drain plug. Manual drain options are more time consuming to clean and require removing the internal basket and manually dumping the water out. Drain plugs allow you to remove the plug simply, and the water will flow out of the ice maker into your sink.
Installation & Maintenance
The Igloo ice makers are relatively similar when it comes to both installation and maintenance. The primary distinguishing features to look for are drain plugs (easier to clean if included), transparent lid (easier to clean), and large capacity basket (holds more ice without overloading sensors).
Design Style
The Igloo ice maker styles are similar, but there are differences between the models. Some have a retro vintage aesthetic, while others have a more modern look. Some design styles include various color options, and others are only available in a single color. Think about your home decor and what would work best for your aesthetic.
Price & Warranty
All Igloo ice makers come with a 1-year warranty. Most Igloo ice makers range in price from $100 to $200.
---
4 Best Igloo Ice Makers Reviewed
1. Igloo ICE102-RED
Product Specifications
| | |
| --- | --- |
| | |
| | |
| | Round or Cylinder Ice Cube |
| | |
| | |
| | |
The Igloo ICE102-RED ice maker model is a bright red portable ice maker that weighs 20.5 lbs. At 13 inches wide and tall, this model can easily fit on your kitchen counter or underneath kitchen cabinets. This ice maker produces two types of ice cubes: round and cylindrical. In 24 hours, this ice maker can make up to 26 lbs. of ice so you can use it as the primary ice machine at parties and events.
The fan is located on the side of the machine and helps create the cooling temperatures need to freeze the ice. A top lid opens to reveal the water reservoir and another compartment with a scoop to scoop out the ice cubes.
At 115 volts, this unit comes with a power cord and can be plugged into any standard outlet. A removable basket makes it easy to clean the unit. Some users have noted that the ice cubes are relatively small, even if the "larger" size is chosen. Other users have mentioned that the unit works really well until it doesn't.
The lack of durability might be a reason to purchase another model, but most users won't run into issues until they have owned the unit for a couple of years. It takes approximately 8-10 minutes to create the ice cubes, and some users wanted a faster turnover time. However, if you want a compact ice cube maker that is easy to use and easy to clean, then this is an excellent fit for you.
---
2. Igloo ICEB26RR
The Igloo ICEB26RR ice maker is an ice maker with a vintage retro vibe. It comes in five colors perfect for matching your home decor: red, black, white, aqua, and stainless steel. The superscript "Igloo" brand logo runs across the front of the model for that vintage look.
The machine itself makes small and large cylinder ice cubes with 26 lbs. of ice produced in 24 hours. The basket holds 15.6 cubic feet and has a translucent lid that lets you watch your ice being made. It takes approximately 7 minutes to make 9 ice cubes with this model. The ice basket is removable so you can quickly transfer your ice cubes.
An LED light control panel lets you choose the type of ice size as well as alerts you to when you need to "add water." An alert "ice full" lets you know when you have created as much ice as your machine can hold. This ice maker also comes with a scoop to serve ice cubes to guests. A drain plug is included, so when it's time to clean the unit, you can drain the excess water.
Some users have noted that the ice cube maker is a bit noisy while in use. Others have noted that the ice cubes can get stuck in the basket and trick the sensor into thinking that the basket is full. You might need to distribute the cubes around the basket yourself with a spoon to allow the ice maker to continue. If you want a portable retro ice cube maker with the best features, we recommend this model.
---
3. Igloo ICEB26AQ
The Igloo ICEB26AQ ice maker is an affordable, quality product that comes in five different color varieties, including aqua, white, red, black, and stainless steel. The Igloo logo is prominently displayed in a block modern font on the front of the machine. The transparent lid lets you see the ice as it is being made.
A clear control panel with LED lights allows you to choose between small and large ice cubes as well as alerts you to when the machine needs additional water. A removable ice basket makes it easy to clean and transfer your ice cubes. In seven minutes, this machine can make 9 ice cubes and can hold up to 2lbs. of ice at one time.
When it's time to clean the device, the drain plug lets the water easily flow out of the machine and empty it. This Igloo ice maker also comes with an ice scoop to help transfer ice cubes. Some users have reported that this particular model is noisy when making ice and that it runs into grinding gear problems in old age (won't last as long as other models).
Taking care of your ice maker with regular maintenance can help you avoid these problems. If you want your drinks ice cold, this Igloo ice maker can help you.
---
4. Igloo ICEC33SB
The Igloo ICEC33SB ice maker is our favorite ice maker model on our list. The sleek, modern design looks at home on any kitchen countertop, but the extra power and production that this model offers are what makes this unit our favorite.
A translucent lid and top section show you the ice currently being made as well as how much ice you have ready. An LED control panel lets you know when it's time to add water or whether the ice basket is full. It also enables you to choose between both small and large ice cubes.
At 120 volts, you can plug it into a standard outlet. It comes with a drain plug, an ice scoop, and a removable internal ice basket. Users have noted that the inner ice cube tray sometimes juts forward, which can cause leaks. Always make sure that the ice cube tray is in the proper position before filling the unit with water.
This counter top ice maker model is the best ice maker model on our list. It is more expensive than the other models, but it offers a faster production rate with a higher quantity of ice produced per hour. If you want the best portable ice maker, you want the Igloo ICEC33SB.
---
Comparison's Between Ice Machine Brands
Igloo Vs RCA Compact Maker
Currently On Sale
Compact Ice Maker, Red
Compact Ice Maker in Red
Enjoy a batch of ice in as little as 6...
Produces 26lbs of ice per day in choice of 2...
Stores up to 1.5 lbs of ice at a time
Igloo ice makers vs. RCA ice makers is an interesting comparison. RCA is well known for making refrigerators. However, they do not have the same reputation when it comes to ice makers. Unlike Igloo, RCA focuses on a variety of products and only makes one compact ice maker.
When it comes to quality and durability, RCA falls short compared to Igloo. Igloo is a company devoted entirely to creating quality cooling products, so the level of expertise and specification is much higher in every product. When looking for a durable product with the best features, we recommend Igloo ice makers over RCA ice makers.
---
Igloo Vs. Northair Ice Maker
The Northair ice maker is another model often compared to Igloo ice makers. The Northair ice maker is an affordable product, but the brand is not known for its durability. The Northair brand does offer a 2-year warranty, which is a year more than the Igloo ice maker warranty.
This product, however, is made with cheap parts, and many users reported that the product failed within 45-90 days. If you want a quality ice maker, we recommend sticking with Igloo ice makers or choosing competitor RCA.
---
Tips When Using Igloo Ice Machines
When using Igloo ice machines, there are a few tips that you can use to have a better experience. Our first tip is to ensure that the ice distributes as it is being made. We've noticed that users report that sometimes the ice is stuck to one side of the internal ice basket, which tricks the sensor into thinking that the ice basket is full when it is not. Distributing the ice throughout the process by using a spoon or the ice scoop can provide a better ice-making experience.
Another tip when using Igloo ice makers is to avoid contamination when handling and making the ice. To do this, start by only storing ice in your ice maker. Next, always make sure that the water you add to the water reservoir is clean and comes from a clean container. Make sure that you handle the ice with the included ice scoop or with a large serving spoon. Do not use your hands to retrieve or distribute your freshly made ice.
If you plan to host an event or party at your home, purchasing this Igloo Party Bar Cooler and pairing it with your ice maker is a great idea. The Party Bar Cooler allows you to dump your freshly made ice and drinks or perishable food items into three separate internal chambers. These chambers will keep your drinks and food cold.
---
Installation & Maintenance of Igloo Ice Makers
Each Igloo ice maker comes with its own instruction manual that has step-by-step instructions on how the unit works. Igloo ice makers are easy to install and simply require putting together the few pieces included. Maintaining your Igloo ice maker is also relatively easy.
First, you want to unplug your ice maker and let the water drain out of the machine. Then you want to wash your ice maker with a mix of 10 parts water to 1 part lemon juice. Rinse the machine with this solution and then wipe the machine down with a dry, clean cloth.
Now, plug your machine back in and make a batch of ice with fresh water. This will serve as a "rinse cycle." Once this step is complete, you can use your machine regularly. We recommend thoroughly washing your ice maker once per month. For video instructions, check out this NewAir video. The brand is different, but the instructions are the same.
---
Common Igloo Ice Maker Problems & Fixes
One common issue that Igloo ice maker users have reported is that their machine says "Add Water," but the water reservoir is full. Despite emptying the water reservoir and refilling it, the problem persists. For this problem, we recommend removing the back cover to get to the water sensor.
You will see a silver wire towards the back, clean this wire, and the surrounding screw. Then replace the back cover. Next, turn off your machine entirely and find the condenser coil for your unit. This coil needs to be clean and needs to ensure that the fan is clean, as well. With the unit off, thoroughly clean the coil and fan. Now, turn your unit back on. Fill up the water reservoir and see if the problem is fixed.
Another common issue that users have reported is when the ice maker won't make ice because of a blockage in the water supply line. This is usually because the line is blocked with ice. To fix this, let the ice maker sit out in a warm room or run hot water through the water supply line. You can always reset your ice maker too.
If your machine still doesn't work, it might be due to the temperature being too hot. If you keep your machine next to hot kitchen appliances, move it to a cooler room. If you are using the device outside on a hot day, try bringing it indoors.
If these troubleshooting methods are unsuccessful, you should contact Igloo customer service, igloo contact-us page. The Igloo team is standing by and ready to help you troubleshoot your ice maker.
---
People Also Ask (FAQs)
How long do Igloo ice makers typically last?
Igloo ice makers typically last anywhere from five to ten years, depending on how often the ice machine is used. If used daily, general wear and tear will result in the ice machine lasting closer to five or six years. Used sparingly or weekly may result in the machine lasting closer to nine or ten years.
Do I need a water filter for my Igloo ice maker?
Most Igloo ice makers have a standard filter made from a screen material that ensures you won't drop anything into the water reservoir. However, these filters are not designed to keep contaminants out of the water. If you want filtered water, you should filter the water in your home and add that filtered water to your ice maker.
How much water does an Igloo ice maker consume?
The amount of water that an Igloo ice maker consumes depends on the size of the ice maker. Many portable ice maker models can hold 1-4 quarts of water in the water tank. The Igloo ice maker will consume as much water as necessary to create ice cubes on demand. Ice cubes are not stored and must either be used immediately or stored in your refrigerator's freezer. Ice makers are not freezers. How often you need to refill your Igloo ice maker will depend on how often you use ice.
How can I prevent mold growing in my Igloo ice maker?
The best way to prevent mold from growing in your Igloo ice maker is to clean the ice maker often. Make sure to consistently clean all filters monthly and always use clean, fresh water when adding water to your ice maker's water reservoir.
---
Conclusion
An ice maker is a great way to always ensure that you have fresh, cold ice on hand. If you want to purchase an affordable retro design with multiple color options, we recommend the Igloo ICEB26RR ice maker. If you want a more modern design with a few additional features, we recommend the Igloo ICE102.
Both of these models will provide you with ice cubes quickly and efficiently so you can enjoy a cold drink at home or host a fantastic party. Never run out of ice with one of these Igloo ice makers.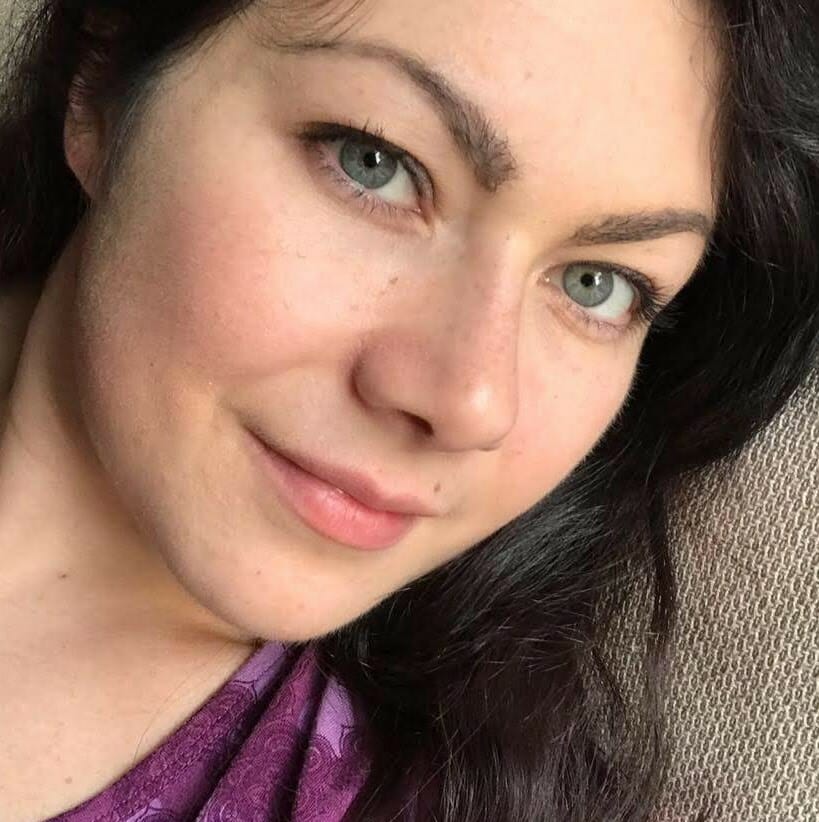 Holly Curell is the editor extraordinaire for Plumbing Lab. Having grown up in Michigan, Holly has spent time living in New York, Virginia, & currently North Carolina, where she lives with her husband & family. Holly loves DIY & has years of experience with at-home plumbing problems that arise from having 3 kids & living in colder climates. When she's not writing about her plumbing knowledge, Holly enjoys reading, hiking & relaxing with family.