It's the first day of summer, and you've decided to have a barbecue and invite the whole neighborhood over. You have the drinks, the meat, the veggies, and the snacks. Everything's good to go! That is until the first guests arrive and you offer them a cold, refreshing drink only to find – gasp! – that there's no ice.
Sure, you could go down to the convenience store and grab a bag, but you could ditch the plastic and the freezer-burnt taste, opting for an ice maker in the comfort of your own home.
What's an ice maker?
It's a machine that lets you create ice cubes in a short period, store them for a while, or even refreeze melted ice. However, the models vary widely, ranging from various lightweight countertop models to larger under-counter models. Keep on reading, where you'll find reviews of the best and a complete buying guide.
3,432 Pounds

Per 24 Hours


Scotsman SCN60GA-1SS 15" Brilliance Outdoor
---
Things to Look for When Buying Ice Makers
Placement options
You'll want first to figure out where you're going to be placing your ice maker, and if you'll have adequate space for it. If you're planning on getting a portable/countertop maker, then you have more options, but keep in mind they also range widely in size.
If you only have a bit of extra space in your boat or RV, measure it before deciding on a model. Remember, smaller models often work quicker and keep ice colder, too. It's not just size you need to worry about, though. Make sure the machine you want will work in the location you'd like to install it.
For example, if the nearest drain is 5 feet away, that isn't very convenient.
Ice Shapes
There are various types of ice out there, and each is used in different applications and occasions. It's important to know which work best for what, so you can start to narrow your options down.
Production Speed
Just as important as the ice shape, is the amount of ice you'll need. Consider where you'll be using your machine (at home, for a couple people, dozens of people, at a restaurant, bar, etc.).
Will you need ice to keep producing all day long or will you be okay with a single bin-full? Each type of ice machine varies, and generally, the bigger the machine is, the higher the production speed.
Size
Although we just went over placement options, size is about more than whether it can fit in the space you have available for it. If you're going to be using a portable unit, think about whether its size is convenient for your needs.
If you're only going to use it in your RV and have no plans of really moving it, it's not as important. However, if you want to take it camping, use it at home, then on your boat, etc., start seriously taking size and weight into consideration.
You don't want to have to be lugging a 60-pound machine all over the place. In contrast, if you're a new business and don't want to purchase something that may produce more than you require, keep in mind you'll want a machine that allows for growth.
Drain Options
As briefly mentioned above, all ice makers require a drain, except for portable models. The good thing is, you only have two options to choose from: a gravity drain or a drain pump. A gravity drain is straightforward but can only work if there's a drain nearby.
This is so excess water can quickly go down with the help of gravity. However, there are two more requirements. One is that the drain has to be positioned lower than the outlet so water can go down, and two, that it can't be further than 12 inches from the machine.

A drain pump is what you'll need if you can't use a gravity drain. Many models will come with one included, while others require you to purchase it separately. The drain pump moves excess water to the closest pipe and is helpful if gravity is not on your side.
Installation & Maintenance (repairing of machine and cleaning)
While it's often recommended to have a professional install your ice makers (if not portable), if you're confident with your DIY skills, then have at it.
Just consider draining, water lines, electrical requirements, and space/ventilation needed.
No matter which model you decide on, it will require regular cleaning and maintenance.
Just like with any other appliance, unsanitary environments promote the growth of unhealthy bacteria, which can create health risks for you and your guests. Sanitizing the machine regularly can prevent this, and many manufacturers sell their own to make the job easier.
Generally speaking, the smaller the machine is, the easier the maintenance is going to be. Portable models are straightforward to keep operating since they don't connect to a water line. Make sure to check out our full guide on portable ice makers.
Standalone models usually use filters, so change these out as recommended.
Design Style
Depending on where you're going to use your ice machine, style may be significant to you. If you're using it in your home, you'll probably want to show it off or at least have it work with the surrounding décor.
Many models come in stainless steel, which looks modern and goes with just about anything. However, you can find them in black, white, red, and even wood.
Energy Efficiency
It turns out, that freezing and producing ice requires a lot of energy, which can amount to hefty bills. A good way of avoiding this is by using an air-cooled condenser. You can also keep track of and adjust the water pressure to reduce water usage.
Above all, I recommend starting with a machine that's ENERGY STAR-certified. Devices with this certification are tested to be up to 15% more energy efficient and 23% more water efficient than non-certified models.
Usually, those certified are only going to be for commercial purposes, but it's worth looking into regardless of the type you want. Make sure to read our article regarding commercial ice makers.
Price & Warranty
The price of ice makers range from around $100, to thousands of dollars. That being said, the price will typically go up as ice production/capacity does. Any model that's worth purchasing should come with a warranty. I'd recommend 30 days at the very least, but try aiming for a year or more for your peace of mind.
---
8 Best Ice Makers Reviewed
1. FirstBuild Opal01
Our Top Pick
| | |
| --- | --- |
| | |
| | |
| | |
| | |
| | 15.5 x 10.5 x 17.2 inches |
| | |
| | Limited (1-year parts and labor) |
Given that there are seemingly endless amounts of ice cube machines out there, the fact that I chose the FirstBuild Opal01 as the best is saying something. I'm not the only one who thinks so, either.
"Praise for the ice includes mention of its chewability and ability to chill beverages quicker than conventional ice and absorb their flavor in the process. If you light up at the prospect of an at-home nugget ice machine, then the Opal is your manna raining from heaven," claims Business Insider.
I couldn't have said it better myself. Nugget ice does have quite the following, with its soft yet just-crunchy-enough texture. However, finding quality nuggets can be quite the adventure, typically only being sold at places like Sonic or gas stations.
Home ice nugget makers have been on the market for a while now, but before the Opal, you could only have one if you were willing to pay their multi-thousand-dollar price.
While I can't say the Opal is necessarily a budget product, it's undoubtedly more budget-friendly than competitor products. At first glance, you can see the design is made to impress. The stainless steel finish looks like a product of the future, while the square window in the center of the machine lets you watch as it works away to produce as much ice as you'd like.
Keeping true to the minimal design, you'll find only one circular button, which comes surrounded by an LED ring. This ring changes colors as the status of the ice-making process does.
The nugget ice machine for home use is built to last, too. It's notably more substantial than any coffee maker and is comparable in size to a mini fridge. Weighing in at 44 pounds, it's probably more ideal for situations where you won't be taking it with you every weekend to the game or the boat. However, the build is nice and sturdy, and with 1-year parts and labor warranty, you are covered pretty well.
In my experience, the machine has consistently produced perfect nugget ice, all while doing so very quietly and quickly. It takes no more than 15 minutes to create enough nuggets to use in a drink, and an hour to produce an entire pound!
Keep in mind that the bin can only hold 3 pounds of ice at once, so it's a good idea to provide only as much ice as you know you'll use. After all, trying to store it in the bin overnight results in a solid chunk of ice, which kind of defeats the whole purpose of soft, chewable ice.
Filling up the machine with water is quite simple, as it doesn't have a water line that needs connecting. All you have to do is fill it with fresh water that's ideally filtered. A single tank will give you an entire 3-pound supply of ice.
When you're ready to use the ice, you can pull off the corners of the aforementioned clear window, which is the storage bin. It will come out at an angle, making it easy to scoop some out as you wish. If you'd like, you can also take it out entirely and set it away from the machine. The choice is yours.
If that wasn't convenient enough for you, Opal also lets you connect your smartphone or tablet to the machine through Bluetooth and operate it with the mobile app. Contrary to what many other reviewers have said, I found it to be quite useful.
You can view the machine's current status, tell it when to start/stop making ice, place it on a schedule, and dim/brighten the LED ring.
All in all, this is the best nugget ice machine you're going to find for this price and quality. We review several other nugget ice machines here.
---
2. Manitowoc UYF0190A-16
Best Undercounter Ice Machine
| | |
| --- | --- |
| | |
| | |
| | |
| | |
| | |
| | |
| | 3-year full parts and labor |
"Since its inception in 1964, Manitowoc Ice, Inc. has been on the cutting edge of technology and conservation. The Manitowoc Ice team is committed to providing products that not only satisfy customer needs but also add value to the equipment investment by reducing costs and emphasizing food safety," says Restaurant Tory.
Manitowoc produces several solid undercounter ice machines which all perform quite well. However, the UYF0190A-16 stands out to me due to its overall consistently large output, intelligence, and convenience. Whether you operate a café, bar or deli, you're sure to be just as pleased with this complete solution packed into one unit.
The design is relatively compact and low-profile, making it perfect for sliding under the counter, away from foot traffic. The angled door is ideal for when you're in a hurry, as it can easily be opened and slid out of the way with one hand, so you have hassle-free access to the ice.
Coming with an ergonomically-designed ice scoop, hand cramps are nonexistent. When you're finished, place the scoop on the scoop holder, located on either the right or left side (whichever you select).
Capable of producing 193 pounds of ice per day, with a 90-pound storage bin capacity, this model is perfect for vast volumes of people and/or applications. Operation is surprisingly simple, with four buttons on the right-hand side of the front area, making it easily accessible.
The top button is the power button, which lights up when it's "on." The second is for production delay, which you can press a various amount of times, depending on how long you'd like to delay ice production for. Choose from either 4, 12, or 24 hours.
This is not only convenient for you but saves energy and water costs by stopping production during the slow times of the day. The third is a cleaning button, which lets you know when the machine is sanitizing and de-scaling to prevent bacteria and mineral build-up. The fourth will light up when the bin is full, and the last will light up if the under counter ice maker requires maintenance.
When you do need to clean or fix the Manitowoc ice machine, the design makes it easy to do so. Each part of the model that needs sanitizing is simple to remove, which may encourage you, even more, to clean it regularly.
The front-breathing design makes for many more possibilities as to where you can install it, but also for an easily-accessible filter which is also dishwasher-safe. When maintenance is needed, the bin slides forward to display all interior parts. There's no need to take out the entire machine. With 3-year parts and labor warranty, you'll be completely covered if something happens.
Finally, with 10% less power usage and 25% less water usage than your average under counter ice maker, the Neo is Energy Star-certified, saving you quite a bit of money on bills.
---
3. hOmeLabs
Best Portable Ice Maker
| | |
| --- | --- |
| | |
| | |
| | |
| | |
| | |
| | |
| | 3-year full parts and labor |
If you're searching for an at-home ice maker that's smaller than the Opal, then give the hOmeLabs Portable Ice Maker a look. The 12 x 10 x 14-inch footprint is quite compact and doesn't even weigh 20 pounds, making it easy to take with you wherever you need extra ice.
There's no need to deal with connecting to a water line, either; all that's required is a standard wall outlet. Right away, you can see that the model is streamlined, with a modern silver build made with stainless steel to ensure years of use. The design is made to complement any existing décor you may have.
Capable of creating up to 26 pounds of bullet-shaped ice per day, it's perfect for daily use. The unique ice cube shape is designed to cool drinks quickly and melt slowly, so you can fully enjoy your soft or mixed drinks to their fullest.
They're also perfect for sliding into water bottle openings! The bin capacity is 1.5 pounds, which isn't a lot, but many of us don't need any more than that, anyway.
Creating ice is easy; fill up the 2.2-liter water reservoir, wait for 6 to 8 minutes, and you'll be presented with your first handful of ice. When ice isn't used and melts, the excess water drips back into the reservoir, where it's recycled for the next batch. The LED lights let you know when the bin is full or if the reservoir needs refilling, and there's even an auto shut-off function when the bin fills up.
In comparison with the Opal, I found this small ice machine to be much quieter. I've run the machine during the night in the same room at my cabin, and I could easily fall asleep with the little-to-no noise it makes. Its energy efficiency is sure to save you money, costing less to operate than your average ice maker.
---
4. Little Snowie 2
Best Shaved Ice Machine for Home
"Little Snowie 2, a whirring ice-shaving machine, creates flaky mounds of snow from ice cubes in seconds. With a cute robotic profile, it's designed for home use and does the job with ice cubes, " states The New York Times.
SNOWIE is a brand already known for creating quality products, but they've gone above-and-beyond with this best-shaved ice machine.
If you want a genuinely snowy texture, this model is the best of the best. Consistently light and soft, you'll be shocked at how efficiently the Little Snowie 2 churns out ice. Equipped with a 301 hardened, adjustable stainless steel blade and professional-grade high-speed motor, count on superior results every time.
You can easily use it at home for delicious treats in literally 3 seconds, but it's more than fast enough for commercial use. It's light enough to carry and take with you in the car, as well as to set up and use.
This shaved ice maker operates quite a bit differently than the others we've covered so far. Rather than using water and having the machine freeze it, the Little Snowie 2 works by loading pre-made ice into the top, then shaving the ice for you.
This is going to cut quite a bit of time off of the production process, which makes it a fun option for big parties and the like. Including six bottles of flavored syrup and eight reusable "Snowie Shovel" spoons, you'll have everything you need for you and your guests.
As the is relatively small and lightweight, the best-shaved ice machine won't take up a lot of counter space. However, it's incredibly quick and simple to take apart and stow away if you'd instead do that. Covered by a 1-year warranty, you can rest easy knowing that this is a high-performing product.
The only possible complaint I had with the Little Snowie 2, was that it was pretty noisy while shaving the ice. Other than that, it's as perfect as one could hope for.
For even more shaved iced machine options, click here.
---
5. Koval Heavy duty
Best Block Ice Shaver
| | |
| --- | --- |
| | |
| | 3,432 pounds per 24 hours |
| | |
| | |
| | |
| | |
| | |
While the Little Snowie 2 is undoubtedly one of the best-shaved ice machines, it's a bit on the expensive end of the spectrum. For a more budget-friendly option, I encourage you to give the Koval Inc. Heavy Duty Stainless Steel Ice Shaver a shot.
The name says it all; it's made to be tough with its stainless steel construction, powerful motor and dual blades capable of producing 143 pounds of shaved ice per hour. Featuring a stable base, hopper and ice bowl, you have everything you need for soft, fluffy shaved ice.
"This model is perfect for producing hand-made slush and frozen drinks for fast-food stores, snack bars, cafes, school canteens, clubs, restaurants, carnivals, banquets or festivals," says Shop Your Way. Of course, those are only a few suitable applications; your options are endless.
Operation is as simple as can be, with an ON/OFF switch, and is very similar to the previous product. There's no real "installation" process, as all you're going to be doing is plugging it into a standard outlet. Feed ice into the hopper, push the handle, and you're all set.
Once again, you can expect ice in seconds, as the machine does not create the ice itself, but rather shaves it into a melt-in-your-mouth dessert. Just add syrup!
While the ice maker machine may look a bit intimidating, it's entirely safe for use. The power switch is protected by a waterproof barrier, and the shaver automatically turns off when the hopper handles are open.
There are a couple of downsides, however. First, is that operation is noisy, as is typical with most ice shaving machines. Also, it doesn't come with a warranty. While I can attest to the high-quality of the build, the lack of a warranty doesn't instill much faith in consumers who have yet to use it.
---
6. Scotsman SCN60GA-1SS 15" Brilliance Outdoor
Best Opal Nugget Ice Maker
| | |
| --- | --- |
| | |
| | |
| | |
| | |
| | 22.8 x 14.9 x 33.4 inches |
| | |
| | 10-year on major components |
Are you so obsessed with nugget ice that a countertop model just isn't going to do it for you? If you need even more in your life, then you can't get better than the Scotsman SCN60GA-1SS. If you've never had nugget ice before, you're about to find out how amazing it is.
"The soft texture of the ice is easy to chew. It also serves to keep beverages cooler for a longer time. There is a higher liquid displacement which lowers the amount of liquid needed per cup. Scotsman is the manufacturer with the claim on producing The Original Chewable Ice," says Pure Water Technology.
While the model is expensive, they've had years to perfect their ice to the point that no other manufacturer has been able to achieve an identical consistency.
The compact nugget ice machine is designed to fit comfortably right under your countertop and is perfect for residential use. Installation is relatively simple, and shouldn't take any longer than 30 minutes to connect fully.
The stainless steel design goes with any existing décor, but you do have an interchangeable front door panel so you can have it perfectly match with the cabinetry in your kitchen. The air-cooled condenser features a frontal air intake and outlet, so ventilation won't be an issue at all.
As an Energy Star-rated product, count on this design using approximately 40% less energy and 50% less water than other freestanding ice makers. To make sure you're always saving energy, the door is self-closing, so you don't accidentally leave it open while you're busy with friends and family.
Depending on weather conditions/temperature, the nugget ice maker is capable of producing anywhere from 60 to 85 pounds of ice per day. The built-in storage bin has a capacity of 26 pounds of ice, making it stellar for holding large house parties and barbecues.
The user-friendly control panel is located conveniently on the front and lets you see if there's an issue with water supply as well as reminders to clean the unit.
Finally, the Scotsman ice maker comes with a generous 10-year warranty on major components, so you can count on having it for a long time.
---
7. Kealive Ice Cube Maker
Best Value countertop Ice Maker
If nugget ice is too soft for you, you may find the Kealive Ice Maker Machine to be just right. It produces up to 28 pounds of bullet ice in 24 hours. The ice is perfectly smooth and ideal for use in soft drinks, mixed drinks, and fits easily in water bottles.
While it's hard enough that it won't wholly water down your drinks, it's also soft enough to safely and comfortably chew. Producing nine cubes in just over 7 minutes, to say its efficient is an understatement.
Operation is as smooth as it is quiet, thanks to a single power button on the front and LED display with three indicator lights. You can easily view when the ice bin is at its 4.84-pound limit, if you need to add more water, and if it's currently in a cycle. To save energy, it also features an auto-off mode once the cycle has finished.
If you're more of a visual person, you can also take a look through the viewing window located on the lid to see how much ice is currently in the bin. If you'd instead go about your day and not have to stand hovering over the machine, you can choose to have an alarm sound when it's finished, too.
While it does come with a scoop, you may not even need to use it, thanks to the built-in ice dispenser! All you have to do is place your glass underneath, press the "Drop Ice" button, and it will fall directly into it!
Unlike most portable ice makers, this model comes with a filling water pipe which lets you fill the tank directly from the faucet. That makes it much more comfortable than doing it manually all the time! If you're on the fence about purchasing one of the best home ice cube makers, this one comes with a 2-year warranty to ease your concerns.
---
8. hOmeLabs Freestanding
Best Commercial Ice Maker
| | |
| --- | --- |
| | |
| | |
| | |
| | |
| | 17.6 x 15.7 x 31.4 inches |
| | |
| | |
"Having your ice machine can provide a practical solution that can fulfill the ice requirements of your business, whether you are in the hospitality industry and want to provide cold drinks to your customers or professions such as the construction and service industries where employee health and hydration is important," informs Dynamic Refrigeration.
Among the best ice machines for commercial purposes is the hOmeLabs Freestanding Commercial Ice Maker Machine. This model can produce 99 pounds of ice in 24 hours, which works well for many restaurants, hotels, and bars. The bin can hold up to 29 pounds at a time, which is excellent for high-traffic settings.
If you get a sudden, unexpected rush of people, it can put out 45 pieces of ice in 11-20 minutes, too.
As it is a standalone design, you have quite a few options to choose from, regarding installation. All you need is to be able to connect the water supply, attach the drain hose and of course find a power outlet to plug into. Once you do so, you'll find the ON/OFF symbol start to flash on the display screen.
Press it once, and it will begin production after the water reaches adequate levels. The little virtual ice cube on the screen will begin flipping around once ice production starts, making it easier to see which part of the process it's running in.
To find the cube size that works best for your business or preferences, you can change the thickness by hitting the "+" or "-" on the control panel. When you're ready to access the ice, grab your included scoop. The angled front door easily slides back, allowing uninterrupted access to the bin.
The stainless steel model is resistant to rust and can take the heavy, regular use that commercial settings will undoubtedly put it through. That being said, the limited 2-year warranty is an excellent addition to attest to the quality of the product.
---
How Ice Makers Work
How exactly do these machines work?
Let's take a look at both residential and commercial icemakers. Most use an electric motor, an electrically powered water valve, and an electrical heating unit.
However, for these parts to be powered, you must connect it to the electrical circuit that powers your fridge, and to the plumbing line in your home for fresh water.
Once everything is connected correctly, the ice maker will start its first cycle.
To start, a timed switch will send a current to a solenoid water valve, which is typically located behind the refrigerator and connected to the central circuit with electrical wires.
The current travels through these wires, moving a solenoid, opening the valve which will stay open for around 7 seconds. This short amount of time lets water in to fill up the ice mold, and once it's full, the machine will wait until it's frozen.
The cooling unit in the refrigerator is responsible for the freezing. As the ice maker comes with a thermostat, it will track the temperature of the water inside these molds. Once it hits a certain number (typically around 9 degrees Fahrenheit), the electrical circuit switch will turn off.
Once closed, the switch allows current to flow through a heating coil located below the icemaker. As it heats, the bottom of the ice mold does as well, which loosens up ice cubes a bit, making them easier to remove from the mold.
The motor is turned on again, spinning a series of gears attached to a long shaft that has various ejector blades sticking out of it. As the blades turn, they move the cubes up and out from the mold and move them towards the front of the ice maker.
As the cubes at this time are all connected, it's easy to move them all at once. Once they're at the front of the machine, there are plastic notches in the housing which are made to fit with the blades. As the blades go through said notches, cubes are pushed out into a bin under the maker.
---
Types of Ice Machines
Portable & Countertop Ice Makers
Portable ice makers are quite simple, in that you pour in water, and it produces ice. This makes it incredibly convenient, as you don't need to connect it to a water line as you would with other types.
All that's required is a standard outlet for you to plug it into. Due to this characteristic, as well as the fact that they're compact, they're easy to take with you just about anywhere. Also, they're made to produce ice quickly and will continue recycling excess water.
These models are great for home parties, the office, tailgating, and much more, due to how convenient they are and how small of a footprint they have.
Built-in & Undercounter Ice Makers
While built-in ice makers are made to be used at home as well, there are significant differences between them, and portable models. A major difference is that these are installed right into the cabinetry, just like a dishwasher would be.
Many people with homes located in places with temperate climates year-round also install their machines in their outdoor kitchens or bars. However, if you decide to do that, the model you choose must be designed for outdoor use.
Undercounter ice makers look very sleek and come in an array of colors and finishes, such as stainless steel, black, white and more. Some even come with a wood finish made to match your existing cabinetry.
They also range in size, so make sure you can find a model which suits both the capacity you require and the available space you have. Remember, these types of ice makers require a drain, so you'll have to figure out if you need a gravity drain or a drain pump.
Modular Ice Machine
These models are comprised of two components: the ice maker itself, and the dispenser. The ice dispenser varies to suit your needs in terms of size and capacity. The ice maker produces large amounts of ice and is made to sit on top of the dispenser, or sometimes, a soda machine.
Production can range from as little as 250 pounds/day too much more than 1,000. If you don't need that much ice, I'd take a look at other options, as these often require quite a bit of space. They're also very loud and need a well-ventilated area to operate well in.
Self-contained Ice Machine
As the name states, these models are standalone, meaning the ice machine and bin are all one unit. That makes it particularly convenient, as you have to connect the water line and plug in the device, and you're ready for business.
This type is ideal for low-traffic bars and restaurants, as they produce anywhere from 80 to 750 pounds of ice per day.
---
Types of Ice Explained
Full Cube vs. Half Cube
Any cube ice is going to be hard and relatively versatile. However, half cubes are going to have a smaller dimension. This makes them preferable for use in blended drinks, such as frozen margaritas or smoothies, due to how easily they blend. As the half cube is smaller, it has more surface area exposed, meaning it can cool drinks quicker.
As you can put more half cubes in a glass than full ones, they will displace more liquid and save money on drink costs. Full cube ice is superior for serving pours of liquor (if you don't have gourmet ice), as it melts slower. Both feature a very solid build, and almost 100% ice-to-water ratio.

Nugget Ice
Also known as "the good ice," it has an almost cult following.
This type of ice is ideal for use in soft drinks or blended drinks/smoothies due to how easily they blend.
Not only will you find these in restaurants and bars, but also in healthcare facilities, for patients to chew on.

While it's soft, it's dryer than flake ice, making it dispensable. Moreover, it absorbs the flavor of drinks well and can be packed in tightly to displace more liquid. Not so long ago, this type of ice could only be found made by expensive machines, but the Opal changed the game.
Crushed Ice
You'll often see crushed ice used in various classic cocktails such as the Moscow Mule or Mint Julep. It's perfect for blended drinks, or for tossing in a ziplock bag and using it as a makeshift cooler pack for your lunch.
Not only that, but you'll often seen it used to display seafood in markets, as well. It's not quite as soft as shaved ice, but still has a gentler texture than actual cubes.

Shaved ice/Flake ice
Flake ice is easily molded, with a soft and snowy texture. It is very different from the rest, with a 73% ice-to-water ratio. If you're an ice chewer, you may also be a fan of shaved ice. This type is ideal for use with snow cones or to present and/or pack delicate food items.
Not only that, but you'll often seen it used to display seafood in markets, as well. However, it does melt extremely fast and isn't ideal for use in drinks. It's not quite as hard as shaved ice, but still very malleable.

Gourmet Ice
These cubes come in unique shapes, like the octagon or cylinder. The build is solid, but are beautiful and crystal-clear. These are optimal for serving high-end liquors or drinks "on the rocks."
These cubes cool drinks quickly and melt slowly while looking elegant in the depths of a well-aged Scotch or whiskey. The solid build and nearly 100% ice-to-water ratio is very similar to your standard cube.
---
Ice Production Rates
Before you do anything else, it's a good idea to know how much ice you'll need on an average day, including a possibility for a future increase in demand. It's always better to plan ahead when purchasing appliances.
Production rates are classified by how many pounds of ice a machine can produce in 24 hours. It's important to remember that these numbers are measured in their optimal environments. Particularly crucial for air-cooled units, is the amount of ventilation and the air temperature the ice maker machine is subjected to.
If the ice maker machine is placed in a hot, muggy environment, expect output to be around 20% less than that rating. If you're going to be feeding water into the machine, it must also be at the proper temperature, which the manufacturer will indicate in the included manual.
Besides, hard water can slow down the operation by forming mineral deposits in water lines and components, so only use filtered water if possible.
Portable makers have the lowest rates, while commercial models produce the highest.

You'll find countertop models produce at or slightly below 30 pounds per day, while under-counter models range from around 12 pounds to over 70. Commercial models are on a different level, with some being capable of producing over 1,000 pounds.
You're not going to need that much at home, but they're perfect for large volumes of people such as busy restaurants or clubs. With that being said, you should have an estimation of how much ice you'll need.
If your ice maker doesn't make ice at a quick enough rate to match the speed at which you're using it, you're still going to have to make a run to the store to get extra bags. That kind of goes against the reason for buying an ice maker in the first place.
If you will be using your home ice maker for moderately-sized parties, approximately 24 pounds of ice should be sufficient for you and your guests. For restaurant use, expect to use at least 180 pounds of ice per every 100 customers. If you're operating a cocktail bar, expect to double that number.
---
Gravity Drain vs. Drain Pump for Ice Machines
If you can, I always recommend opting for a gravity drain. This type of drain can only be used, however, if the drain is lower than the outlet on the machine and if its 12 inches away or less. If you're unsure, a drain pump may be the easier option.
If the drain is too far away or at an incline, then you must use a pump to remove excess water. If you are using a countertop/portable model, a drain isn't required.
However, for commercial and residential ice machines it is, as they'll be connected to a water line and have no way of removing excess water. With countertop models, they'll continue to recycle melted ice until it's used.
---
Air Cooled vs. Water Cooled Ice Machines
There are pros and cons to both types, and it's ultimately down to your preference and situation. Air cooled machines use air to move heat out from the machine through internal fans and vents.
As air moves through condenser coils, it takes internal heat with it, leaving through the vents. These are the more popular option for most, as they're less expensive and more energy efficient, with many receiving the Energy Star certification.
However, I'd recommend this type only in clean environments within acceptable temperatures, as hot air isn't going to remove as much heat. This means slower ice production with the machine having to work harder.
If the ice machine is going to be in a dirty environment, this can also affect the operation, as grease and dirt can coat the fans and condenser coils.
Water cooled machines use water instead of air to remove heat. Water coils run next to condenser coils, where the water coils draw out heat from the condenser coils. The hot water then drains out of the machine, keeping its temperature low.
These setups are ideal in environments where it's hard to control the temperature or cleanliness of the surrounding area. The downside is that they use over five times the amount of water that air-cooled machines do, but they do require less maintenance.
Air cooled machines are going to save you much more money in the end, so if you can control the environment surrounding it, opt for this.
---
Water Filter for Ice Makers
If you're not already using filtered water for your ice machine, I highly suggest using a water filter. Unfiltered water comes with heavy mineral content, which over time transform into mineral deposits on the inner workings of the machine and even the water line.
This can block the line and evaporator plates, translating into expensive repairs. The majority of ice machine issues is related directly to the water, so this is something you should see as a non-option.
---
Tips When Using Ice Machines
Using ice makers is quite straightforward. With countertop models, you pour in the filtered water, choose the size of the cube you'd like, press "Start" and the ice production will begin. Once the ice bin has reached its fill, you'll receive a notification on the pane or an alarm will sound, depending on the model.
With under counter and commercial makers, the operation is similar. The only main difference is that instead of you manually filling the unit with water, they draw water from the water line you've connected it to.
To maintain clean ice, you must always use a water filter and regularly clean the machine. To do so, you'll have to remove all ice from the bin and turn off the power switch at the end of the cycle. You may also be able to press the power switch, letting the ice melt completely.
Then, select the "clean" button, which will move water through the dump valve and down the drain. Once the display tells you to add chemicals, add in the cleaner your manufacturer recommends. After about 20 minutes, the cycle will complete, and you can disconnect the power.
At this point, you'll want to take out any internal ice machine components to clean them. Mix a solution of the cleaner and room-temperature water, using half of it to clean the just-removed components. The other half will be used to clean all food zone surfaces, scrubbing with a nylon brush.
Once that's finished, rinse all areas with fresh water to ensure ice isn't contaminated. To avoid contamination daily, always use your included scoop, and never store the scoop in the ice.
If you need to move large quantities of ice, only do so with a dedicated ice bucket which should also be cleaned daily. Treat ice as you would food, which means never touching it with your bare hands.
---
Installation and Maintenance of Ice Makers
Portable ice makers are the easiest to set up and maintain. First, make sure it's always in a well-ventilated room with a temperate climate. You should never go below 50 degrees Fahrenheit, nor over 90.
Before connecting it to power, make sure the machine has been standing upright for a minimum of 24 hours. Once this is done, fill it with water to the indicated mark, and wait about 6 minutes.
To maintain it, make sure to clean the interior with the cleaning solution mentioned above regularly. Clean the outside surface with detergent and warm water, and dry both the inside and outside with a soft cloth.
For an under-counter model, first make sure you have enough space to install it, allowing extra room for ventilation properly. Also, make sure there is at least 2 inches of space between the top of the machine and your counter, as well as the sides.
Ensure you have the appropriate drain/drain pump, and attach the ice machine to your cold water line with a compression fitting. Finally, slide it into place under the countertop. I recommend cleaning your maker at least once a month. Start by unplugging it and emptying the entire machine of ice.
Then, wipe down all interior surfaces with mild soap and warm water. Wash the exterior with a damp cloth with soapy water, too, getting rid of all stains. Finally, dry every surface completely.
---
People Also Ask (FAQs)
How long do built-in ice makers typically last?
This will vary depending on the model and how well you maintain it. Generally, you can expect around 4 to 5 years of dependable use, but there are some that last up to 10.
How do I install the water line?
Start by finding the closest cold water line. You may need to drill a hole through the floor or wall to reach the pipe, and if you feel unsure about this, I recommend hiring a professional plumber who can help. Once located, shut off the water and drain the pipe by opening the cold water faucet.
Next, connect a saddle valve to a clean section on the pipe and tighten its clamps, so it is firmly connected. Screw the valve in to pop a hole in the pipe by slowly turning the valve's handle clockwise. Next, connect ¼" copper piping with a compression joint.
Once this is secure, you can turn the water back on and open the saddle valve to rinse through the copper piping into a good-sized bucket. Finally, close the valve.
How much water does an ice maker consume?
You can expect it to use anywhere from 18 to 200 gallons of water for every 100 pounds of ice it produces.
What common problems will I encounter if I have an ice machine?
The most common but most straightforward to fix is the pause feature accidentally being enabled. Another common one is the water line malfunctioning or some water line setting accidentally being turned on. Clogged filters can be an issue if they're not up to par with the specs the manufacturer recommends.
Does the tray automatically drop the ice into the storage unit once done?
Yes, it will. It will continue filling the storage bin until it's full unless you indicate otherwise with the settings.
How long can you expect the ice to stay frozen for in the machine?
Not a long time, in terms of countertop designs. Any unused ice will melt, then flow back into the reservoir to be recycled. With under counter and commercial ice makers, ice can be stored for long periods – really, as long as you'd like.
Should I put distilled or tap water into the reservoir?
Distilled water is just about as "pure" as you can get, but there are some models that may not recognize it due to the lack of minerals. Perhaps a more accessible method would be to use potable tap water in conjunction with a good water filter.
How can I prevent mold from growing in my ice maker?
Make sure always to use clean water, first of all. Clean the machine regularly by washing the sides with soap and water and drying it entirely afterward. Never grab ice with your hands and always use a scoop, so you don't contaminate it with bacteria.
---
Conclusion
It's safe to say that you probably know everything you could ever want or need to know about the best ice makers out there today. While I and many others have enjoyed the incredible machines reviewed above, there was one that stood out to me: the FirstBuild Opal01.
It's the only model on the market which produces delicious nugget ice at such an affordable price. The design is futuristic with a stainless steel build and cool see-through window in the front. Not only that, but it chills soft and mixed drinks quickly and blends easily in frozen drinks.Operation is simple by manually filling the water reservoir and letting it recycle any unused ice.
Ultimately, it's all up to you and your needs. I hope this article has helped you select the best ice machine for you. Thanks for tuning in, and we'll see you again shortly.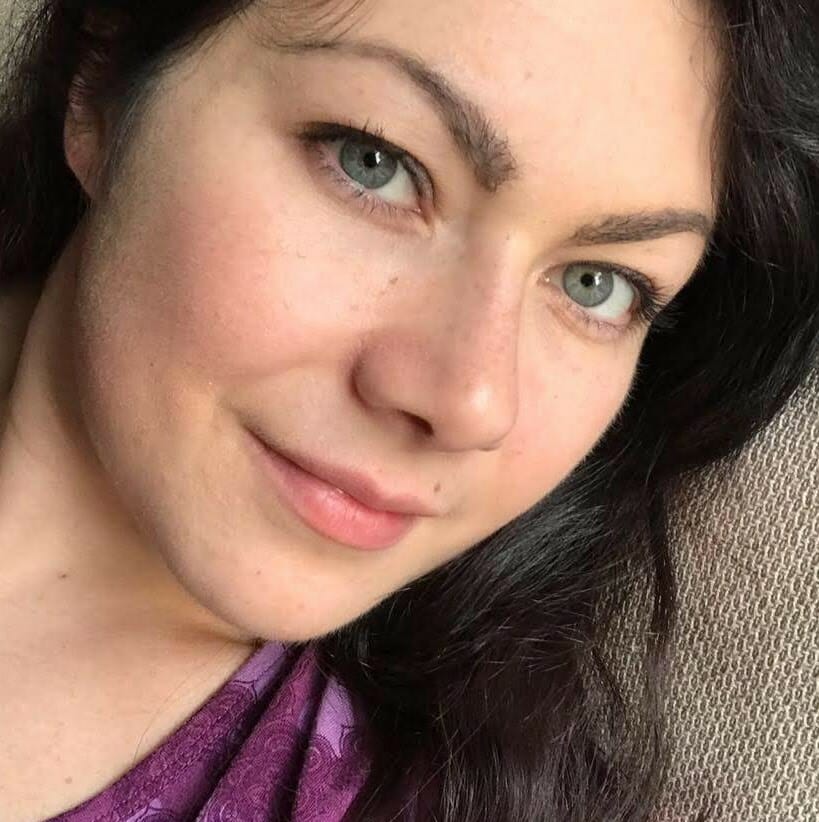 Holly Curell is a US-based freelance writer & editor who keeps moving further south despite her love of chilly weather. Having grown up in Michigan, Holly has spent time living in New York, Virginia, & currently North Carolina, where she lives with her husband Ken & their three children. Her work includes technical manuals, blog articles, company communications, & even TV pilots. When she's not writing, Holly enjoys reading, hiking, wine, & wandering the aisles of Trader Joe's.