Getting a high-quality garbage disposal unit for your kitchen can save you from a lot of pain, especially if you install the InSinkErator Badger 5 garbage disposal unit.
It is considered one of the best garbage disposals on the market because it offers unbelievable quality at a very reasonable price. With this, your drainage system will become leak, clog, and burst-proof. Read on as we dissect the performance of the Badger 5.
Page Contents (Click Icon To Open/Close)
InSinkErator Badger 5 Pros And Cons
Like every other product in the market, Badger 5 garbage disposal unit also comes with its pros and cons. However, these might be subjective to your household's requirements and needs. However, its overall smooth functionality causes no debates.
Following the pros and cons of Badger 5, here are our unbiased views:
---
Unique Features of the InSinkErator Badger 5
InSinkErator Badger 5 is a prevalent name in hot water dispensers and garbage disposal technology. They have been manufacturing long-lasting and reliable appliances for the past 85 years.
Besides being efficient, their technology is also very affordable, providing more value to the modern customer.
Furthermore, the InSinkErator Badger 5 ½ HP Food Waste Disposer has incredible grinding power, product quality, and durability, making it a homeowner's first choice.
InSinkErator has patented this technology as part of its ¾ HP induction motor. DuraDrive technology is what makes this garbage disposal unit so powerful, and you will notice that as soon as it turns on. Through this technology, the strength of InSinkErator units is unrivaled.
Quick Lock Technology is another reason why installing the InSinkErator is so easy. This unique locking mechanism makes it convenient to remove and install a new InSinkErator model. As a result, you wouldn't need a professional plumber to install the unit for you.
Patented One Stage Grind Technology
The patented one-stage grind technology includes a GrindShear ring. It helps the garbage disposal grind tough food into mince.
Once the food is crushed into a liquefied form, it flows smoothly through the sewage system without causing clogs in the line.
Galvanized Steel Construction
InSinkErator Badger 5 ½ hp model has a galvanized steel grind system, wondering why it's so special? Well, when combined with the DuraDrive Technology, it has the capability of offering a decent grinding action. It might not be stainless steel, but it ensures a dependable grind.
The jam-buster wrench comes exclusively with each Badger 5 unit. It allows the unit to unclog stoppages, saving you from the pain of putting your fingers into the grinding chamber to clear the blockage.
All you have to do is put the wrench inside the hole designated beneath the garbage disposal unit. Then, keep twisting it until the disposal is cleared.
Unlike batch feed disposals, continuous feed garbage disposals can let you add more food waste to it while operating.
The Badger 5 unit offers continuous feed disposal and allows the food to be broken down efficiently and quickly, regardless of the amount of food waste.
The best part of buying InSinkErator garbage disposals is that you won't find another disposer of the same quality at such a reasonable price.
If you want a high-end garbage disposal unit, you can go for InSinkErator 3/4-hp Evolution Compact. However, the Badger 5 can do the job almost as efficiently and at a relatively lower price.
---
InSinkErator Badger 5 Garbage Disposal Reviewed
Currently On Sale
InSinkErator Badger 5 Garbage Disposal,...
RELIABLE & EASY INSTALL: Badger Series...
DURABLE COMPONENTS: This garbage disposal...
AMERICA'S #1 DISPOSER BRAND: There are more...
FASTER, CLEANER, SMARTER: From meal prep to...
Like most InSinkErator Badger 5 garbage disposal reviews have mentioned, installing this appliance is very convenient. Moreover, it's the kind that doesn't require a plumber – you can do it yourself. Some key highlights that make it easy to install include
We started by unscrewing the old garbage disposer, which took a little longer than expected because the previous appliance wasn't as straightforward to install.
Anyhow, after the old one was out, we were able to install the new InSinkErator Badger 5 garbage disposal unit within 15 minutes without any assistance.
Badger 5 is a very sturdy and robust product, making a lot of customers happy. However, one thing that impresses its customers the most is the value it delivers at such a reasonable price.
You can buy it readily, and it will run smoothly for up to 6 years. Even if you face trouble before it is due to expire, you have a 2-year warranty from the company to get it fixed without spending a buck.
Turn off the garbage disposal

Remove lodged objects with your hand

Flush water through the disposer. Do this by pouring in cold water and then hot boiling water.

Scrub your InSinkErator Badger 5 garbage disposal with either a toothbrush or a scrubber and a dish soap.

Tip:

To get rid of the smell, you can put orange or lemon peels in the disposer.

Tip:

Or use baking soda with vinegar

Bleach helps in removing bacteria. Pour some of it in the garbage disposer and leave it for 5 minutes, then rinse it thoroughly.

Remove the baffle — which is a filter between the disposer and the sink. Clean it by soaking it in warm soapy water and scrubbing it.

Finally, use a foam-based cleaner to glisten it and eliminate any grease in the garbage disposal.
If your garbage disposal Badger 5 somehow stops working, you would need to figure out the issue. First, check if it is turning freely or not using a service wrench that comes with the unit. This wrench will be crank-shaped and 4 inches long.
You try turning your Badger 5 with the wrench, and it doesn't spin freely. What does that mean? It is a clear indication that something is jamming the unit.
Now, you need to keep turning the wrench back and forth. It will crank the disposal unit and free it of any stuck debris.
You can also use a pair of tongs and a flashlight to remove the object. Once you're done, wait for 5 minutes, then press the reset button placed at the bottom of your InSinkErator Badger 5.
This reset button is called an overload protector. It trips the unit automatically when something is wrong with it — it is jammed or has been running for a long time. You can turn it back on once you're done cleaning the clogged disposal unit.
5. Product Specifications
| | |
| --- | --- |
| | |
| | |
| | |
| | 6.31 x 6.31 x 11.5 inches |
| | |
| | |
| | |
| | 1-1/2 inch Cushioned Slip Joint |
| | |
---
Comparing Different InSinkErator Garbage Disposal Models
The only functional difference between Badger 5 and Badger 1 garbage disposals is their motors. Badger 1 has a 1/3 HP motor, while Badger 5 uses a motor with a power of 1/2 HP.
The other notable difference between them is their dimensions; Badger 5 is more significant because of its bigger motor. And this is despite them having the same grind chamber capacity.
| | | |
| --- | --- | --- |
| | | |
| | | |
| | | |
| | 12-5/8″ height, 6-5/16″ width, 14 lbs | 11-3/8″ height, 6-5/16″ width, 13 lbs |
| | | |
| Grinding chamber capacity | | |
| | | |
| | | |
Currently On Sale
InSinkErator Badger 5XP Garbage Disposal,...
RELIABLE & EASY INSTALL: Badger Series...
DURABLE COMPONENTS: This garbage disposal...
AMERICA'S #1 DISPOSER BRAND: There are more...
FASTER, CLEANER, SMARTER: From meal prep to...
The significant difference between the InSinkErator Badger 5 and Badger 5XP is also their motor. Badger 5 has a 1/2 HP motor, while Badger 5XP comes with a 3/4 HP motor. This makes the latter more powerful than Badger 5.
Moreover, there is a difference in the height of both garbage disposals. Badger 5XP is 12-5/8 inches, while the Badger 5 has a height of only 11.5 inches.
| | | |
| --- | --- | --- |
| | | |
| | | |
| | | |
| | | |
| Grinding chamber capacity | | |
| | | |
| | | |
| | | |
---
Comparing InSinkErator Badger 5 With Other Brands
Badger 5 Vs Waste King L-1001
The significant difference in both disposal units is speed. Badger 5 has a 1725 RPM motor, while Waste King L-001 has a 2600 RPM motor. Also, Badger 5 has dimensions 12 5/8" x 6 5/16" whereas L-1001 has dimensions 12 11/18" x 5 3/16".
Currently On Sale
Moen GX50C Disposer Prep Series 1/2 HP...
PREP SERIES: Designed for those who slice,...
POWERFUL GRINDING: 2,600 RPM, ½ horsepower...
NOISE REDUCTION: Designed with SoundSHIELD...
SIMPLE SWAP: Fits most existing assemblies,...
Moen GX50C consists of a magnet motor and an Xpress chain mechanism, whereas Badger 5 uses induction motors, and the quick-lock quick-mount features give it an edge over Moen GX50C.
---
People Also Ask (FAQs)
How

long can

I

expect a B

adger

5 to last?
With moderate use, the Badger 5 can last for up to 5 to 6 years, and if your household is quite reliant on a garbage disposal, it may last for 2 to 3 years.
What

to do if my I

nSinkErator Badger

5 stops working?
You can resort to the troubleshooting steps mentioned above. However, if you cannot start it even after that, you might need to call for maintenance.
How

do you reset a B

adger I

nSinkErator?
The InSinkErator Badger 5 has a reset button at the bottom of it. And if you're confused, you can find a step-by-step guide to reset your device in this manual.
Where

can

I

buy the B

adger

5?
InSinkErator is available in many online stores, including Amazon. You can also visit the InSinkErator website to learn about other online stores. Of course, being a popular option, you can find one anywhere!
---
Conclusion
InSinkErator is one of the two brands that holds 90 percent market of garbage disposals in the USA, and that is for a reason.
Like all its other garbage disposals, Badger 5 is also a very reliable and pocket-friendly product. It might not be the cheapest garbage disposal available in the market, but it provides lasting value.
We found many positive InSinkErator Badger 5 garbage disposal reviews saying the same, but you've got to use it to believe it!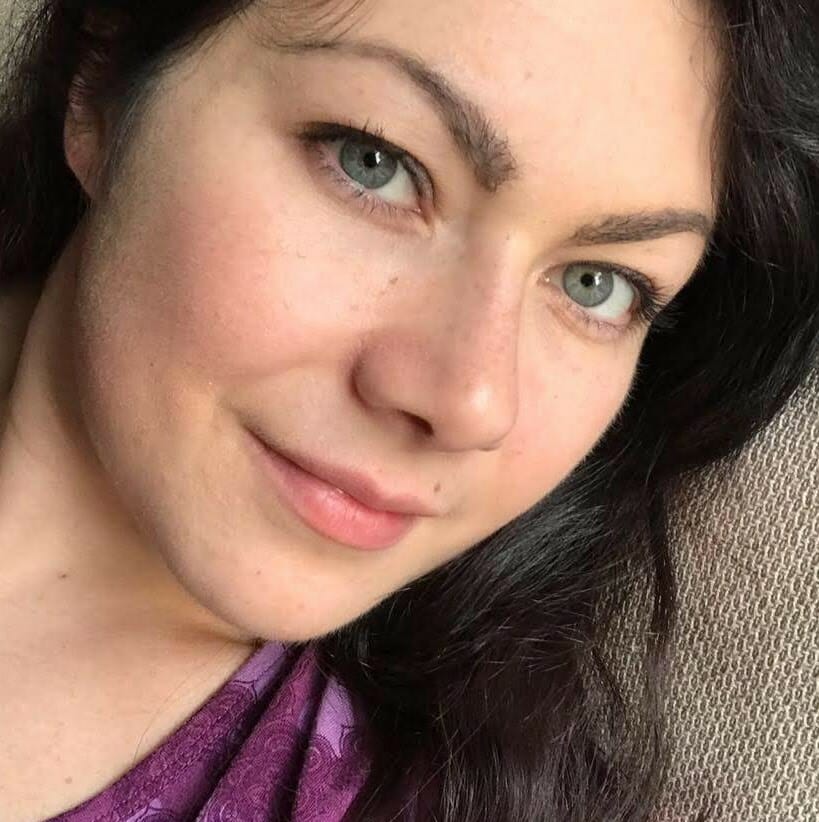 Holly Curell is the editor extraordinaire for Plumbing Lab. Having grown up in Michigan, Holly has spent time living in New York, Virginia, & currently North Carolina, where she lives with her husband & family. Holly loves DIY & has years of experience with at-home plumbing problems that arise from having 3 kids & living in colder climates. When she's not writing about her plumbing knowledge, Holly enjoys reading, hiking & relaxing with family.