Even if you're only making toast, cooking creates a lot of waste. As a result, it is integral to get a proper food waste disposal system.
Remember, not having one is as bad as having an inadequate model. Therefore, contemplate getting a good badger or an InSinkErator model.
It will decrease your food waste, reduce harmful methane emissions, and slow your contribution to climate change.
To help you choose the best, we've created the Insinkerator Evolution Supreme SS review:
Page Contents (Click Icon To Open/Close)
Pros & Cons Of The Evolution Supreme SS
Since there are several options to choose from, here are some reasons to consider before investing in this machine:
---
What Makes The InSinkErator Evolution Supreme SS Stand Out
The InSinkErator Evolution Series garbage disposal units are among the top and most advanced food waste disposals.
With its powerful induction motors and cutting-edge sound-reducing technology, the InSinkErator Evolution Supreme SS delivers extraordinary performance.
Here are some additional features to look out for:
Dura-Drive Motor Technology
InSinkErator has a state-of-the-art one-horsepower Dura-Drive motor, which helps it last longer and operate quieter.
The motor has to be the primary element of any disposal unit, and having one as robust as this will save you from regular repair visits.
Among the InSinkErator Evolution Supreme SS's other features, its sound seal property separates it from similar models of other companies.
Remember, a 1 HP motor is loud, but with its sound-seal technology, even heavy-duty disposal would seem less burdensome to the ears.
What the InSinkErator lacks in speed it makes up for with efficiency. Even though this unit has 1725 rpm, which is relatively lower than other models, the speed does not matter because of its multi-grind technology.
It has 3 stage grind technology that not only grinds fast but efficiently, ridding your drainage of any unwanted clogging situations.
Stainless Steel Grind-System
Kitchen equipment is prone to corrosion and rusting, and this problem is worse with garbage disposal units.
The evolution supreme SS has a 40 oz grind chamber made entirely of stainless steel, so there is no chance of rust or corrosion breaking its surface.
Looking for easy mount systems to help you install the device without having to call an expert? The InSinkErator Evolution Supreme SS takes care of this problem smoothly.
With its quick-lock mount system, installation and disposer replacement have never been easier.
Quiet Coll

ar

Anti-Microbial

Sink Baffle
A food waste disposal unit can be a breeding ground for bacteria. That is why this garbage disposal unit comes equipped with an antimicrobial sink baffle.
Additionally, this baffle can be effortlessly ejected for quick cleaning and inhibit the growth of harmful and smelly bacteria.
---
InSinkErator

Evolution

Supreme SS Garbage Disposal Reviewed
Having a big household, the one thing we had trouble with was disposing of the waste efficiently. However, with the Evolution Supreme SS, this has become such a quick and easy job.
But efficiency is only one of the many reasons why this unit is among the best; here is our experience:
With its three-bolt assembly, installing an evolution series InSinkErator makes for a great DIY project. Another thing that I liked about it was that it also has the Quick-Lock setup, which means you can just fit in the disposal and then twist to lock it in place.
The package comes with all the connections and features you will need, including your standard dishwasher.
Also, because of its compact size (having a height of only 13 inches), it can fit easily under the sink even when you have limited space.
We were pleasantly surprised by this feature, especially considering its one hp motor.
Made entirely out of stainless steel, it exhibits high durability and is also extremely lightweight. Although that is just the tip of the iceberg, it can also resist rust and corrosion in the long run.
In fact, most of its parts are made up of stainless steel, making it robust. This includes:
Additionally, you won't have to worry about lifespan with the Supreme SS since an average stainless steel garbage disposal unit can last over 12 years if properly maintained.
However, durability doesn't mean much without performance, and for food waste disposals, efficiency means speed and cleanliness.
It is among one of the most powerful units with 1 HP power and a Dura-Drive motor. With it, you can get rid of almost all types of foods, including those small chicken bones that jam other disposal units.
Additionally, its multi-grind technology adds another point to the performance chart as it ensures that the final result is just perfect and the drain has no clogs and issues.
This, combined with the auto-reverse technology, ensures that the unit will fix itself by going backward in case of a jam.
Every InSinkErator Evolution Series food disposal unit comes fully equipped with an easy-to-remove and clean baffle.
This baffle sits on the collar of your disposal unit and can be easily cleaned by pulling out, rinsing, and then wiping.
The InSinkErator Evolution Supreme SS is one of the finest garbage disposals, so there is a very low chance that you will experience any problems.
However, if required, the best way to move forward is to take advantage of the warranty period since the company will send an engineer to work on the problem if it arises.
Although, there are some issues that you can sort out by yourself. For instance, if your unit is overloaded and is no longer working, simply reset it by the button on the bottom.
| | |
| --- | --- |
| | |
| | |
| | |
| | |
| | |
| | |
| | |
| | |
| Dishwasher Drain Connection | |
| | |
| | |
| | |
| | |
---
Comparing Different InSinkErator Models
Let us look at how the InSinkErator Evolution Supreme SS compares with the other InSinkErator models:
Evolution Supreme SS Vs Pro SS
The InSinkErator Pro SS has a lower power (3/4 hp) than the Evolution Supreme SS (1 HP). However, it has extra capacity in its grind chamber capacity boasting 50 Oz.
In contrast, the evolution model only has 40 Oz. Moreover, due to its lower power, it also uses less water per day than the evolution supreme.
Overall, both the garbage disposal units have their strengths, and the Pro SS is not capable of doing heavy-duty work, which the Evolution Supreme SS is designed to do.
Additionally, the Pro SS also has a lesser warranty period. It covers for only five years compared to its counterpart, which boasts decade-long coverage.
Evolution Supreme SS Vs

Prestige
Currently On Sale
Both the Evolution Supreme SS and Prestige carry similar power of 1 HP and have the same grind capacity of 40 Oz.
But the one thing that separates them is their warranty. While the Evolution Supreme has a warranty period of 10 years, the prestige model only provides up to 7 years.
Moreover, the Evolution Supreme also comes with easy mounting capabilities.
Evolution Supreme SS Vs

Excel
The Evolution Supreme SS and Evolution Excel carry a powerful 1 HP motor and are almost similar in all their features.
Both being brands of InSinkErator, they uphold the highest level of functionality and efficiency.
Once again, the difference between both these models comes in the form of the provided warranty. There is coverage of 7 years for the Excel and ten years for the Supreme SS.
---
Comparing The InSinkErator SS With Other Popular Brands
To make an informed choice, you must know how this model compares to Moen and Waste King models – the other industry leaders.
InSinkErator

Evolution Supreme SS

Vs

Moen GX100c
When comparing InSinkErator Evolution Supreme SS with the Moen GX100c, the first thing that stands out is that these models carry a similar horsepower of 1 HP.
However, that is probably where the similarities end.
The Moen model has a higher RPM than the InSinkErator – with 2800 rpm – which might seem a lot in front of 1725 of the Evolution Supreme SS.
But, the InSinkErator model is equipped with three grind technology that makes up for the lower rpm, and it also saves on electricity costs making it more efficient.
InSinkErator

Evolution Supreme SS

Vs Waste King

Legend 1 HP
The InSinkErator Evolution Supreme SS and Waste King Legend have a one-horsepower motor, but the Waste King has a higher RPM (2800) than the InSinkErator Evolution Supreme SS (1725).
However, higher rpm also increases electricity consumption, and the Waste King does not have the three-stage grind technology that the former boasts.
Moreover, the Waste King model also has a lower grind chamber capacity (32 Oz.) than its InSinkErator counterpart (40 Oz.).
And both the models are compact and lightweight, having stainless steel components.
Additionally, an added feature of Waste King is that it comes with EZ Mount for quick installation whereas, the InSinkErator has a three-bolt mount.
Another thing that should be discussed is that InSinkErator Evolution Supreme SS comes with a 10-year warranty while the Legend has a 20-year warranty period.
---
People Also Ask (FAQs)
How

long does this model f

ro

m InSinkErator last?
The InSinkErator Evolution Supreme has a warranty of 10 years; however, it can last for more than that period if maintained properly. This can be done by yourself or with the help of a professional.
Why

is my InSinkErator E

volution

Supreme SS

leaking at the bottom?
If the garbage disposal unit is leaking from the bottom, then there is a high likeliness that the seals inside the unit are broken.
Even though the seals can be replaced, the best course of action in this situation is to replace the unit entirely as it might have reached its best-by date.
Why

is my InSinkErator S

upreme SS

not working?
If your InSinkErator Evolution Supreme SS is not working or not turning at all, then there is a possibility that it has lost power.
The circuit might have blown, or it could just be unplugged. If the plug is secure, reset your unit by pushing the button on the underside.
If this does not solve the problem, redeem your warranty.
Where

can

I

buy InSinkErator replacement parts?
You can get the replacement parts off the internet, or you can buy them at Home Depot or your nearest Lowe's Home Improvement.
---
Conclusion
The InSinkErator Evolution Supreme SS is designed for heavy-duty work in small spaces, making it a feat to behold.
We hope this guide was able to help you understand the model before deciding on what to get for your house!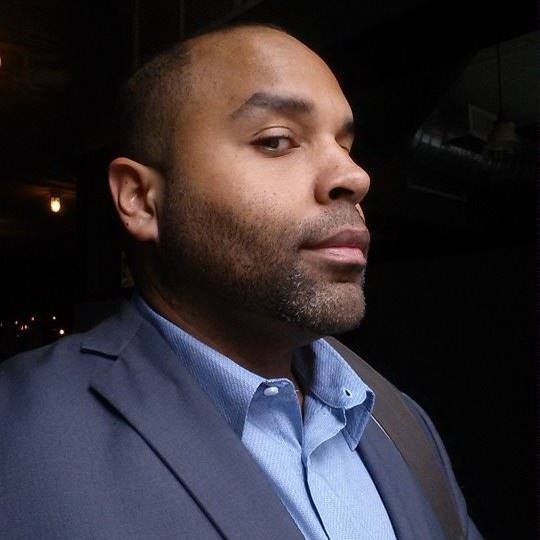 Ian Haynes is an expert writer who has successfully deployed over 500 plumbing pages and other related content. He has an excellent understanding of home plumbing issues and translates his experiences via Plumbing Lab so readers can have a better understanding of common household problems. Outside of his work, Ian likes exploring Brooklyn with his Labrador.