A good garbage disposal adds value to your kitchen and makes cleanup a breeze. Whether you're a home chef extraordinaire or only make the occasional at home meal, you can benefit from using a garbage disposal to manage your food waste needs.
A garbage disposal installs under the kitchen sink and connects into the outgoing pipes you already have under the sink. With this installation, you can just slip scraps from plates and pots right into the disposal where they get ground up into tiny pieces.
Garbage disposals are not only convenient for disposing of food scraps and waste, but they're environmentally-friendly, as well. Disposing of food waste breaks components down into a near-liquid state. The resulting slurry is much easier than intact food scraps are to process through municipal waste systems.
Using a garbage disposal is simple. Operation generally involves filling the disposal with scraps and flicking a switch to run. Even food scraps from the dishwasher automatically load into the unit, saving you time when cleaning.
Choosing a garbage disposal unit for your home can be daunting, and I'm here to help. In this guide, we'll look at a collection of Waste King garbage disposals to find one perfect for your setting.
Waste King

Legend Series

L-8000
---
Choosing The Right Waste King Garbage Disposal Unit
Waste King leads the pack in the garbage disposal industry. And while all of their machines are sure to do an excellent job in your kitchen, you need to pick one that best aligns with your needs.
Here are all of the things you need to consider when planning a garbage disposal purchase:
How much power do you need?
Depending on your food waste volume and frequency of use, you will need to determine the power level you desire from your garbage disposal. Most garbage disposal units come in motor power sizes from 1/4 HP to 1 HP.
Obviously, the greater the power, the more grinding and shredding capability the disposal can offer. Individuals who do not do much food prep and only feed one to two people per meal can benefit from smaller disposals. On the other hand, proficient home chefs and large families can make good use of a higher powered, 1 HP or greater machine.
Are garbage disposals allowed in your location?
Some cities and municipalities do not allow residents to use garbage disposals within city/town limits. If you live in an area like this, you will not be able to purchase and install a home garbage disposal unit.
Do some research to learn whether your location allows garbage disposals. If you rent, you also need to ensure that your landlord will approve the installation.
Do you use a septic system?
Septic system users need to pay extra attention to whether they can safely incorporate a garbage disposal into their kitchen. Because disposal waste joins the home's main output lines, the septic system is impacted by garbage disposal use.
Many disposals are rated for safe use with septic systems, though some are not. Septic system users must take special care to check disposal ratings for this detail. Additionally, there are softeners that can be used to make garbage disposal safe for septic use.
What is your budget?
Garbage disposals run the gamut of prices from low end (around $50) to high (up to $400). Waste King garbage disposals are priced to sell, and you will get the best bang for your buck when you choose one of these units.
In general, you get what you pay for when it comes to garbage disposal units. Lower powered units are less expensive than ones that edge closer to the 1 HP mark.
Lower quality units may be more noisy than their more expensive counterparts, which may be a consideration if you're looking for a quieter model.
---
Other Considerations
Though I've outlined the main items you need to keep in mind before purchasing a garbage disposal, here are some more aspects to bear in mind:
Would a batch feed system work for you?
Most garbage disposals, including the ones listed here are continuous feed, which work continuously until you turn them off. However, batch feed systems are an option if you're worried about exposed blades.
How noisy do you want your disposal to be?
Some users don't mind the noise from a garbage disposal at work. Others prefer a quieter insulated model.
Are you installing it yourself?
Many garbage disposals come with instructions for easy installation, but some homeowners prefer to leave the work to a plumber. Deciding which option is best for you will help to inform your final purchasing decision.
What type of food waste does your household throw away?
You should be thinking about the amount of food your family throws away when choosing a garbage disposal for your kitchen. Disposals perform differently based on their horsepower, feed system, and overall quality.
If you foresee yourself using your disposal frequently and throwing away lots, you should go with one that is of the highest quality and has a high-speed motor of at least ¾ horsepower (1 HP is even better).
Not only should you consider how frequently you'll be using the disposal system, but also the types of food you'll be disposing of. If you get rid of a lot of liquid-based foods a powerful motor does not need to be your primary concern.
For more solid foods like fruit or veggie or meat scraps, power is a crucial factor. You might also consider getting one with a 2 or 3-stage grinding system where the food is liquified before being sent down the drain.
This inforgraphic by waste king helps people understand which products are best suited to their needs.
---
6 Best Waste King Garbage Disposals Reviewed
Now that have an idea of what you want from your garbage disposal, let's consider some of the waste king garbage disposal units you can pick from.
Here I'll provide you with reviews of some of their most popular units to give you a taste of the benefit that these disposals provide, as well as pros and cons for each unit.
1. Waste King Legend Series L-8000
The Waste King Legend Series L-8000 is a 1-HP garbage disposal that is designed to handle any load with ease. Its high-speed, 2,800 RPM 'Vortex' permanent magnet motor is both energy-efficient and delivers heavy-duty power for daily use.
Stainless steel grinders and impellers are housed in a glass-filled nylon chamber for mess-free operation. Stainless steel chamber components do not corrode throughout the life of the unit. Plus, the addition of insulation to the stainless steel components makes operation quiet and smooth.
Swiveling impellers give a smooth continuous feed to force food scraps down, while an integrated splash guard contains messes to the grind chamber, and not the sink. The L-8000 can be used with many septic tank systems, making it a safe bet for homeowners who use septic tanks.
Backed by a lifetime warranty that protects against unit defects and component corrosion, the Waste King L-8000 is a safe bet. Throughout the lifetime of the unit, the original purchaser can get free, in-home service when issues arise with the garbage disposal.
"When you search for the best sink disposal for money, the first name without hesitation I'd suggest is Waste King L-8000. I'm not only considering about a budget friendly garbage disposal here, but I'm also talking about power!" - Disposal Suggest
An easy mount system makes installation puts L-8000 installation in the hands of the ambitious DIY-er, though it may not be a desirable project for every homeowner. Necessary hardware are provided in the box to reduce the time and necessity of looking for the right tools.
This unit is on the larger end of the scale in terms of power and could possibly be overkill for some households. For bigger families however, it is an excellent choice.
---
2. Waste King L-2600
A 1/2-HP continuous feed garbage disposal, the Waste King Legend Series L-2600 garbage disposal is a good fit for users who don't require heavy daily use. It occupies little space, which helps it fit into small homes and apartments.
Named for its 2600 RPM 'Vortex' permanent magnet motor, the L-2600 cleans up food scraps like a pro. It also brings more power per pound than other garbage disposal units in its category.
Stainless steel components, including the blades and impellers, feature insulation to cut down noise during each run cycle. The grinding chamber is comprised of glass-filled nylon, which also works to cut down on the noise and the likelihood of rust or corrosion.
Installing the L-2600 is a simple project, thanks to its intuitive design features. It has a fast-and-easy mount system that is easy enough for even first-timers to understand.
The L-2600 is a less powerful but still excellent performing food disposer that is perfect for 1-2 person homes.
One verified purchaser from Walmart says, "MUCH quieter than my previous disposal. Only 1/2 HP disposal with stainless steel teeth. CLEANING TIP: Once a month throw out your old ice cubes into disposal with water running. The ice will clean the blades better than almost anything. Great warranty. CHEAP price."
---
3. Waste King 9920
| | |
| --- | --- |
| | |
| | |
| | Professional 3-Bolt Mount |
| | |
| | |
The Waste King 9920 Legend Series 1/2 HP continuous feed garbage disposal unit is a budget friendly model for smaller homes and families. This garbage disposal provides top-notch grinding power in a compact, easily installed unit.
An integrated 2600 RPM motor gives you the power you need to work through food scraps on a daily basis. The magnet powered motor creates a strong force that draws waste easily through the chamber for processing and expulsion.
The 9920 is rated for use with properly sized septic systems. This makes it an environmentally-friendly option for making your home greener and cleaner. The only differences between the model above and this 9920 is the installation system and the shape of the system.
The Waste King 9920 comes with extra perks that make this dynamic little machine a total win:
Home Improvement store Lowe's calls the Waste King 9920, "one of the best food disposers on the market. With a high-speed 2600 r.p.m. Vortex powered permanent magnet motor, this disposer can efficiently get rid of your food waste. "
---
4. Waste King L-3300
The Waste King L-3300 is an efficient and effective kitchen workhorse. At 3/4 HP, this Waste King Garbage Disposal Reviews is ideal for medium to heavy-duty home use.
The grind chamber is built from glass-filled nylon for quiet operation and corrosion resistance. Stainless steel grind components work hard and are rust-resistant, making them last for years of operation.
The L-3300 reaches speeds of 2700 RPM to adjust to and break down food waste scraps. Its stainless steel components dice their way through solid pieces, liquefying them and sending the resulting slurry away from your kitchen.
The Waste King L-3300 is protected with a ten-year in-home warranty against material and manufacturer defects. Repairs and replacements are performed in your kitchen for convenience and a superior service experience.
The L-3300 comes standard with a few extra accessories that help you use it with ease:
---
5. Waste King L-3200
A 3/4 HP motor with 2700 rpm gives you all of the power and force that you need to make food scrap disposal issues a thing of the past. Simply turn on the L-3200 and watch your messes disappear from your kitchen sink.
Insulated stainless steel grinding components cut down on the noise associated with garbage disposal operation and give you a smooth grind your guests won't mind. And the stainless steel grinding components are corrosion proof and rust-free.
In the box, you'll receive your garbage disposal, along with some other components that make installation and use a little bit easier. Here's what's inside:
I am suggesting this disposal to those of you who need a powerful garbage disposal for their home but does not want to spend much for a fancy product. Waste King 3200 will not be as fancy as the high-end brands, but it will operate properly and be a great value for money purchase." - Disposal Suggest
---
6. Waste King 9980
| | |
| --- | --- |
| | |
| | |
| | Professional 3-Bolt Mount |
| | |
| | |
The Waste King 9980 makes dealing with food scrap waste problems a thing of the past. This 1 HP machine devours your messes and keeps on going.
With a 1 HP motor and continuous feed operation, the 9980 makes light work of even the heaviest of kitchen scrap loads. Its vortex motor pulls food into the grind chamber and processes it with minimal interaction for the user.
Stainless steel grinders and impellers give the 9980 an edge by slicing and dicing through scrap loads with ease. Units are positioned in the grind chamber to work quickly through messes, minimizing the likelihood of a sink backup.
The grind chamber on the 9980 is insulated to keep operating noise at a minimum. This allows you to have a conversation at the counter without having to shout over the noise of the garbage disposal running.
---
Who Needs a Garbage Disposal?
Almost anyone with a kitchen sink can benefit from the purchase of an in-home garbage disposal.
If you own your home and do not live in an area where garbage disposals are not permitted, then you should definitely consider making the investment in one of these units.
For starters, garbage disposals provide a somewhat messy - but necessary - cleaning function for food waste scraps in your kitchen. Whether you frequently cook at home or have your favorite carry out joints on speed dial, you can still find use for a garbage disposal.
Vegetable scraps, plate scrapings and old leftovers are all easily taken care of by a best garbage disposal. Even users who plan on using their disposal units once or twice a week will enjoy having a smaller 1/3 to 1/2 unit on hand.
Additionally, a garbage disposal is an easy way to make your home a little bit greener. This environmentally-friendly appliance gives you the opportunity to dispose of your food waste in the greenest way possible.
Disposing of food in a liquefied state, rather than as solids, allows it to be collected in a fashion which requires less energy. And smaller components are more easily biodegraded or sorted through than are hard scraps.
---
Why Choose Waste King?
Some reviewers claim that no kitchen is complete without a Waste King disposal system, and here's why:
In addition to these unique features, Waste King is an affordable option that fits into anyone's budget. This company has been providing its customers with quality garbage disposals for over 50 years, so they have had plenty of time to perfect their systems.
---
How does a Waste King Grinder Work?
This depends on the unit you choose, specifically if you go with a batch-feed or continuous-feed system. Generally speaking though, a WK disposal operates with an electric motor to chew up food scraps. It is mounted on the underside of the sink and plugged into a 120-volt box with a power cord.
Inside the unit, there is a grinding chamber where the food scraps enter and are shredded by the stainless steel blades. Once the shredding is complete, the food is pushed by an impeller arm down the drain with the help of a forceful stream of water. Water from the dishwasher drain also helps to drive any large food particles through.
The specific steps involved in the grinding process depend on batch vs. continuous feed systems. A continuous feed is activated by turning a switch on, and the disposal will not stop until the switch is turned off. Batch-Feed disposal is activated by filling the chamber first followed by plugging the sink drain.
---
Grinding Stages
There are several ways for a disposal to go about grinding up your food waste. Disposals feature either a 1, 2, or three-stage grinding system to get the job done. The cheapest (and least efficient) disposals have one stage of grinding before the food is moved through the drain pipe.
Wayfair says that a more efficient disposal system has a 2-stage grinding system. According to the leading home goods supplier, a disposal like this "grinds food in two stages to achieve a finer grind. The second stage of grinding virtually liquefies food waste, allowing for more types of difficult foods to be ground. It also decreases the chances for clogs or jams."
There is also the option for a disposal unit with three grinding stages, but this is much less common. 3-stage systems have the most exceptional grinding capabilities on the market. You can grind pretty much any food waste, including waste that has to be avoided in 1 or 2 stage systems. It even has the ability to grind fibrous foods or harder materials.
---
Replacing or Installing a Waste King Disposal Unit
Since installing a garbage disposal requires a bit of electrical work, the job can be potentially hazardous. This might lead you to hire a plumber, but as long as you turn the kitchen breaker off and unplug the existing unit, you should be fine to do it on your own. Every Waste King unit comes with a detailed list of instructions and all the required hardware for proper installation.
Waste King uses a 3-bolt EZ mounting system that makes the installation process entirely hassle-free. Not only is the initial installable simple, replacing your Waste King with another model from the manufacturer is even more comfortable. This Waste King installation guide goes through each step in detail.
---
People also Ask (FAQs)
What is the best feature of Waste King garbage disposals?
Aside from the quality materials and effective grinding system, Waste King is praised for having the best warranty coverage in the industry. Most disposals, including InSinkErators, have a 1 to 3-year limited warranty. Waste King goes above and beyond by offering several models with a limited lifetime warranty for residential customers.
Is there a limit to the kind of food waste that we can put down the garbage disposal?
Yes, some things should not go down your kitchen's garbage disposal. Even though WK is a top performer with high horsepower and fast grinding speed, you should avoid putting these food items down the kitchen sink:
What should I do if my Waste King garbage disposal smells?
If your disposal starts smelling rancid or rotten, it is likely that food particles have gotten lodged within the inner mechanisms.
Not only can the smell be unpleasant, but this can lead to a significant clog over time.
There are a few things you can do to clean your disposal and get rid of the nasty smell and prevent clogging from happening.
Getting rid of garbage disposal odor is best achieved by grinding up lemon peels or the peels of another citrus fruit. Follow this with running the tap for a few minutes with the disposal running to help dislodge any food particles. Grinding lemon peels every once in a while is a great way to keep the system clean.
How much will it cost if a plumber installs the Waste King disposal unit?
The cost of a plumber depends on where you live and which company you hire. The average price of garbage disposal installation is between $120 and $150. Keep in mind this does not cover the cost of labor, which is usually around $25 per hour. No installation should take more than 3 hours; in fact, most pros can get it done in just 1 hour.
What is the price range of all these models?
All of the reviewed Waste King models cost between $75 and $170. You won't have to pay additionally for a power cord since one is included with each unit. Other brands typically charge $10 more for an included power cord.
---
Final Verdict
Garbage disposals range in motor power and price categories, with a unit that can fit any lifestyle and budget.
We've covered a lot of ground and from the information provided here, you should be able to form an idea of which Waste King garbage disposal you'd like to install under your kitchen sink.
Any of the above mentioned Waste King Garbage Disposal units are quality, superiority made units and will add value to your kitchen, as well as simplify your cleaning routine. Whether you need a smaller end unit or want to splurge on something that can work through heavy-duty messes, you'll find a unit that's sure to meet your needs.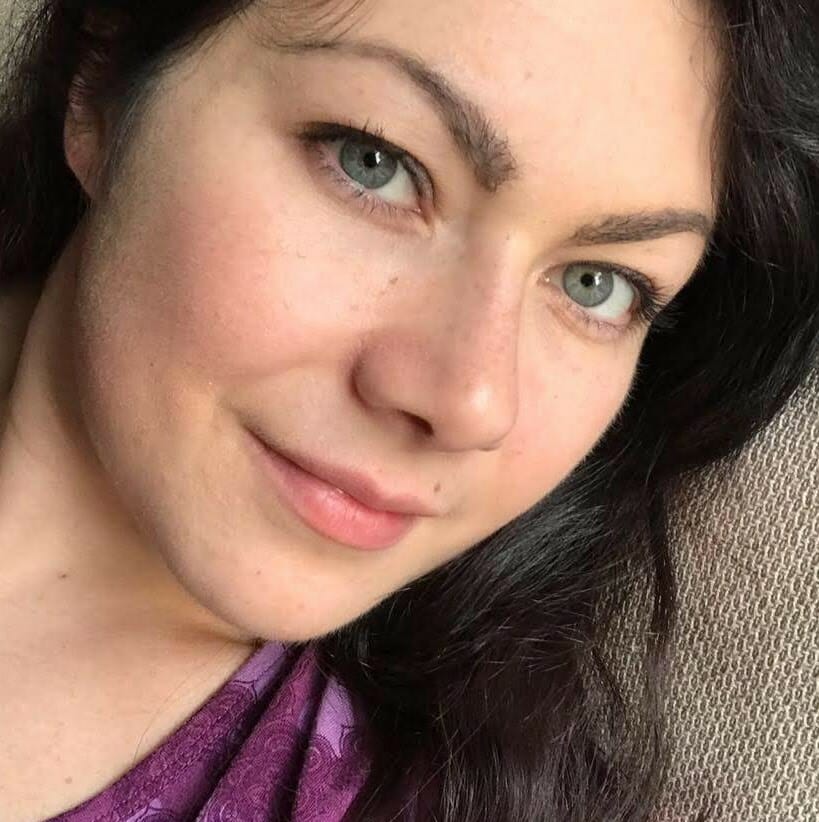 Holly Curell is a US-based freelance writer & editor who keeps moving further south despite her love of chilly weather. Having grown up in Michigan, Holly has spent time living in New York, Virginia, & currently North Carolina, where she lives with her husband Ken & their three children. Her work includes technical manuals, blog articles, company communications, & even TV pilots. When she's not writing, Holly enjoys reading, hiking, wine, & wandering the aisles of Trader Joe's.