Kraus is a relatively new brand, entering the market in 2007, but it has a remarkable record. It specializes in residential kitchen and bathroom sinks, faucets, and accompanying accessories. Kraus is USA-based: it's home base is in Port Washington, NY. Kraus is a modern company; it values environmental friendliness:
The company website says, "Our dedication to sustainability includes the use of ultra-efficient components and highly hygienic, easy-to-clean materials that minimize environmental impact." The prices are generally manageable. However, these are not cheap-seeming products.
A quick perusal of the company website shows that these faucets and sinks are seductively gorgeous: the phrase, Live Beautifully™, is trademarked by Kraus.
Page Contents (Click Icon To Open/Close)
Kraus Faucet Comparison Table
| | | | | | |
| --- | --- | --- | --- | --- | --- |
| | Commercial Style, Kitchen Pull-down | | | | |
| | | | | | |
| | | | | | |
| | | | | | |
| | | | | | |
| | | | | | |
| | | | | | |
| | | | | | |
*Lifetime limited (build and finish); 5 years (cartridge), one year (spray head)
*Warranty for build and finish is only one year for commercial, industrial, or business use.
---
Why Choose Kraus?
One Amazon user reported that her plumber preferred Kraus, claiming they "never leak." In general, Kraus installations are surprisingly simple—they supply great directions and include all of the hardware you need with the purchase of the product.
Almost all users find that Kraus' customer service is unusually thorough. They will help you through virtually any problem, and if they cannot, they will send you a whole new unit, free of charge. Shockingly, you get this excellent service and high quality at an affordable price—most Kraus products are under $300.
Also, you are not getting minimal, cheap-looking stuff; Kraus' designs are up-to-date and novel; people genuinely enjoy them.
---
Faucet Buyers Guide
Style & Finish
Kraus offers finishes and styles for almost every situation. In all, it offers chrome, matte black, oil-brushed bronze, satin nickel, and stainless steel finishes on its sinks. You can get some models with the spot-free option-- All-Brite™ spot-free finish that resists water spots and fingerprints.
The shapes and builds of these faucets are relatively contemporary—they range from transitional (classic in aesthetic but modern build) to modern.
Size
The most critical measure is the faucet height—the maximum vertical height the faucet occupies over the counter.
Kraus faucets are designed to fit with most residential sink areas. Other measurements to consider are spout height and spout reach.
Respectively, these are the distance from the counter to the spray head and the distance between the spray head and the faucet body. These measurements give you an idea of whether a vessel sink can work with a faucet and/or how much clearance you have under the spray head.
Operation
The majority of Kraus faucets have some form of single-handle operation. Most users find single control levers to be intuitive and straightforward. Also, Kraus has been careful to make their control levers bend 90⁰ forward, never backward, so that space between the faucet and the back wall (aka backsplash) is never an issue.
However, Kraus does offer some traditional dual-handle faucets. At this point, Kraus does not offer any touchless models.
Flow Rate
Most Kraus faucets have a maximum flow rate of 1.8 GPM (gallons per minute). They create a well-directed, forceful stream that is still low-flow. This qualifies most of them for WaterSense certification, which means they conserve water relative to standard faucets.
Some are as low as 1.2 GPM, and some are as high as 2.2 GPM, but all have a well-directed, but relatively low-flow, water stream.
Durability
All Kraus faucets are lead-free. All are made of solid brass with corrosion/rust-resistant finishes. Some have coatings that make them resistant even to fingerprints and watermarks.
Many Kraus pull-down faucets have spray heads made of plastic, which makes them both light and exceptionally resistant to rust. The rubber aerators in the Kraus spray heads are durable and easily cleaned after hard water build-up.
Mounting Style/Installation
Most Kraus faucets are top/deck-mount, meaning that they are installed into the counter, not into the sink or the wall behind the sink.
In general, this is an easier installation. Some Kraus faucets have a drop-in design that allows you to install them with almost no under-the-sink work; these are great for DIY installers. A
n added plus for DIY: Kraus faucets always come with the necessary hardware and instructions.
Number of Holes Required
Most Kraus faucets only require 1-hole; however, many counters already have openings for the traditional 3-hole system. This is not a problem: some Kraus models come with a deck plate (aka escutcheon plate) that covers these unneeded holes.
If a model does not come with an escutcheon plate, you can almost always purchase one separately.
Warranty
Kraus offers a limited lifetime warranty on the build and finish of their faucets. Kraus warranties the cartridge for five years and the spray head for one year. All of these are limited warranties, meaning they do not cover abusive use or losses related to faucet malfunction.
That said, Kraus has beneficial customer service, and they will send you a whole new unit, free of charge if they really cannot fix your problem.
---
Special Features of Kraus Faucets
---
8 Best Kraus Faucets Reviewed
For the Kitchen
1. Kraus KPF-1610SS Bolden™
Currently On Sale
The Kraus Bolden faucet is arguably the best Kraus commercial pre-rinse kitchen faucet. It has the open-coil, high-arc design of a commercial faucet with a reasonable 18-inch height that works in most residential kitchens.
A rocker switch on the spray head allows you to switch between stream and spray (pre-rinse). The spray head has a swivel adapter so that you can bend in whatever direction suits you, and the spout can rotate a full 180⁰.
Furthermore, the spray hose extends a maximum of 20 inches from the spout end. You can direct water anywhere in and around your sink.
While one of the most expensive Kraus faucets, this one is still relatively inexpensive. It has a great build and is easy to install.
A 5-Star review on the Kraus website by customer Eric says, "I spent more time taking out my old faucet than I did putting the new one in. Everything is very high quality, and has a nice, heavy feel. It looks great in our kitchen and the taller profile adds a bunch of space for cleaning the large pile of dishes in my sink."
---
2. Kraus KPF-1680SFS Sellette™
Currently On Sale
KRAUS Sellette Single Handle Spot Free...
DUAL-FUNCTION SPRAYER: Two spray modes allow...
PULL-DOWN SPRAYER WITH FLEXIBLE HOSE offers...
BUILT TO LAST: Durable metal construction...
INSTALLATION-READY: For your convenience,...
The Sellette™ is similar in dimensions and functionality to the Bolden™ above; the main difference is that it does not have the commercial, open-coil design. Instead, the Sellette™ is modern and minimalist, yet relatively classic, in design—with simple edging on the spray head handle, and faucet base.
"Add an elegant touch to your kitchen with the stylishly classic design of the Sellette™ faucet. From traditional touches like a beautifully edged base and sprayhead, to the highly functional pull-down design, this faucet has it all." - Kraus
This Kraus pull-down kitchen faucet can be swiveled a full 360⁰, which means that you can install it so that the handle is on the left—potentially more comfortable for left-handed people.
Many users enjoy the uniquely high handle clearance—the handle lever is elevated about 4.5 inches from the base; this makes reaching from the spray head to the handle easier during complicated rinsing/washing maneuvers. The hose does not extend quite as far as it does on the Bolden™, but users do not seem to be bothered by this.
---
3. Kraus KPF-2252SFS Oren™
Kraus KPF-2252SFS Oren Pull-Out Kitchen...
SPOT-FREE FINISH: all-Brite spot free...
DUAL FUNCTION SPRAYHEAD with aerated stream...
DIMENSIONS: Faucet Height: 9 1/4 in, Spout...
TOP QUALITY AERATOR ensures optimal...
The KPF-2252 Oren™ Kraus pull-out kitchen faucet gives a transitional style that is modern but not over-the-top. This one has a sleek, smoothly curving shape. This faucet has the characteristic lower height of a pull-out, but its spout and body are thick and durable.
Some users find that having the control lever in the center is more intuitive than having a small lever off to the side—like most commercial, pull-down, and bar faucets do. Ultimately, you get the same functions as if you had a pull-down faucet—just a different shape.
This particular model has a 360⁰ spout swivel and swivel adapter on the pull-out spray head—all of which makes it easy to direct water anywhere in and around the sink. The spray head is also dual function, so you can use a rocker switch on the spray head to switch between spray and stream.
"Best Faucet Ever," says one customer from Florida. "Our Kraus kitchen faucet is absolutely the best money can buy. They are so far superior to anything you could find at a big box store. They stand by their products and their customer service is exceptional. We will be loyal to this brand."
---
4. KRAUS Oletto™
Currently On Sale
This Kraus bar faucet is a member of Kraus's special easy-DIY-installation Oletto™ line. To see other Oletto faucet reviews, see the Oletto™ KPF-2610 (a pull-out kitchen faucet) and the Oletto™ KPF-2620 (a pull-down kitchen faucet).
What makes a Kraus Oletto faucet so easy to install is the QuickDock® drop-in base—this design feature means that very little under-the-counter work is needed. If easy-DIY is not that important to you, also consider the Kraus Sellette™ Kitchen Bar Faucet (KPF-1681), which is quite similar to this one.
The spout of this faucet has a 360⁰ swivel, which means you can install it with the handle lever on the left—helpful for left-handed users.
While this faucet has a high-arc, gooseneck shape—it is miniature, and its aesthetic is smooth and straightforward. It is the perfect little bar faucet.
---
For the Bathroom
5. Kraus KGW-1700CH-CL
This Kraus waterfall faucet is perfect if you are looking for something to give your bathroom a modern novelty look that is also undeniably beautiful. The tempered clear glass disk shapes the flow of water in a way that promotes a mindful appreciation of its relaxing flow. You can get these disks in a variety of colors, some of which are multicolor.
Despite the unusual design of this faucet, it works with standard plumbing and is no more expensive or complicated to install than any other faucet on this list. It is ideally used with a vessel sink, especially one of a color matching the faucet's disk glass.
Kraus enthusiast CharleyBC writes, "This faucet (we bought two) was such an unexpected find to add the finishing touch to our two bathroom renovations. It just delights people to use it. No one has seen a faucet like this before. It is larger in person than it seems in the photos, and it seems quite substantial. We only have a little over a week of use so far, but so far so good!"
---
6. Kraus C-GV-680-19mm-10ORB
Kraus C-GV-680-19mm-10ORB Mercury Glass...
A STUNNING CENTERPIECE: Glass vessel sink and...
EASY TO CLEAN: Smooth tempered glass sink and...
SUPERIOR QUALITY: Long-lasting brass faucet...
INSTALLATION-READY: All mounting hardware...
The easiest way to get the full benefit of a waterfall faucet is to go ahead and get a vessel sink combo like this one—the Kraus mercury glass vessel sink and waterfall faucet.
The beauty of water flowing off the disk down into a matching glass bowl (the vessel sink) is both stunning and satisfying. Despite the gorgeous modern look, this combo is relatively easy to install—minimal below-the-counter work is needed.
It comes with the Kraus PU-10 Pop-Up Drain and Mounting Ring (MR-1) a drain system that fits this vessel sink. Note that this drain system does not allow you to close off the drain to let water accumulate in the vessel sink.
---
7. Kraus FVS-1007CH Ramus™
Currently On Sale
KRAUS Ramus™ Single Handle Vessel Sink...
UNIVERSAL DESIGN: Suitable for an endless...
RUST-RESISTANT FINISH will not fade or...
INSTALLATION-READY: Pre-attached waterlines...
DIMENSIONS: Faucet Height: 12 1/2"; Spout...
If of all the Kraus vessel sink faucets, you want something basic that will work with any vessel sink—a Kraus Ramus faucet is the one. It has a sharp, simple, minimalist look that is modern but not showy. This is a perfect choice, if you feel that a mercury glass waterfall faucet (like the ones listed above) is too much.
While you could use this faucet with almost any sink, most users especially like pairing it with rectangular ceramic vessel sinks.
A review from Faucet.com states, "I am very satisfied with the quality and the look of my new bathroom faucet. My plumber had it installed and working in short order, without any complications."
---
8. Kraus FUS-13102BN Cirrus™
While most faucets on this list are 1-hole installation, this one is a 4-inch centerset, meaning the hot and cold levers are 4 inches apart (and installation requires a total of 3 holes). This Kraus centerset bathroom faucet is ideally paired with a traditional under-mount sink.
The Cirrus™ has a smooth shape—with curled-over handles and a contoured base; somehow, it still manages to be the least expensive fixture on this list.
Users enjoy that it comes with a pull-out drain that includes a lift-rod overflow function (so you can fill the sink); however, be aware of the fact that the rod extends a bit behind the main fixture.
---
Installation of Kraus Faucets
In general, Kraus provides helpful instructions, which come as a document with purchase, but you can also find installation instructions for different models on the Kraus website, too.
Note that the warranty only applies if a licensed professional installs the unit, and so, if you are not confident, this is a great reason to seek out a qualified plumber. Plumbers generally have a favorable opinion of Kraus faucets. Installation is simple, and so the overall installation cost should be relatively low.
---
Kraus Faucet Maintenance
In general, a regular wipe off with a soft cloth is sufficient to keep the surface clean; you can also rub deposits off the nozzle with your finger periodically. If you feel that the faucet needs something more, be sure to avoid using abrasive, acidic, or polishing chemicals on any part. Also, do not use abrasive, rough material to clean Kraus faucet or sink surfaces.
If the aerator seems clogged, you can remove it, using the aerator key that comes with the purchase, and soak it in CLR cleaner to remove water deposits. For other cleaning purposes, Kraus recommends the Bio-Clean line.
---
Common Faucet Issues & Problems
The most common issue is leaking from some part of the faucet. This is usually because of faulty installation, not a product flaw. Look at the instructions for advice and/or call customer service. You might need to unscrew some parts to find the exact part that needs to be tightened.
If the faucet gets to a point where you cannot turn it off, the cartridge is likely too old or out of place. To change or adjust the cartridge, try the three steps in the installation instructions. If this does not work or you do not feel confident, call customer service.
If you feel that the flow is diminishing over time, this is probably due to deposits building up in the aerator—you could use CLR to clean it, but often just removing the spray head and flushing it with water is sufficient.
---
People also Ask (FAQs)
How do I contact Kraus for assistance?
There are several different ways to contact Kraus: email ([email protected]) and its toll-free number (1-800-775-0703).
How do I make a warranty claim for my Kraus faucet?
You must contact Kraus customer service, describe the problem, and provide proof of purchase. Alternatively, if you register your purchase with Kraus, this serves as proof of purchase.
What are the proper flushing procedures for a new faucet?
All you have to do is run the completely installed faucet for about 1 minute.
What is the price range of these models on our list?
The prices range from under $50 to up around the $300. However, the most expensive option is a sink-and-faucet combo.
Where is a good place to buy new Kraus faucets and older parts?
Amazon is probably the best place to get Kraus faucets and Kraus faucet parts. If you want a model or a piece that Kraus has discontinued, you can still potentially find it on Amazon. Amazon is also more likely to offer discounted prices.
---
Conclusion
You could have a mini commercial faucet in your kitchen—the Kraus Bolden. If you are not a member of the one percent, but you want stylish, functional faucets for your home, Kraus is one of the first brands you should consider.
If you love the independence and the savings of DIY installation, this is another reason to look at Kraus.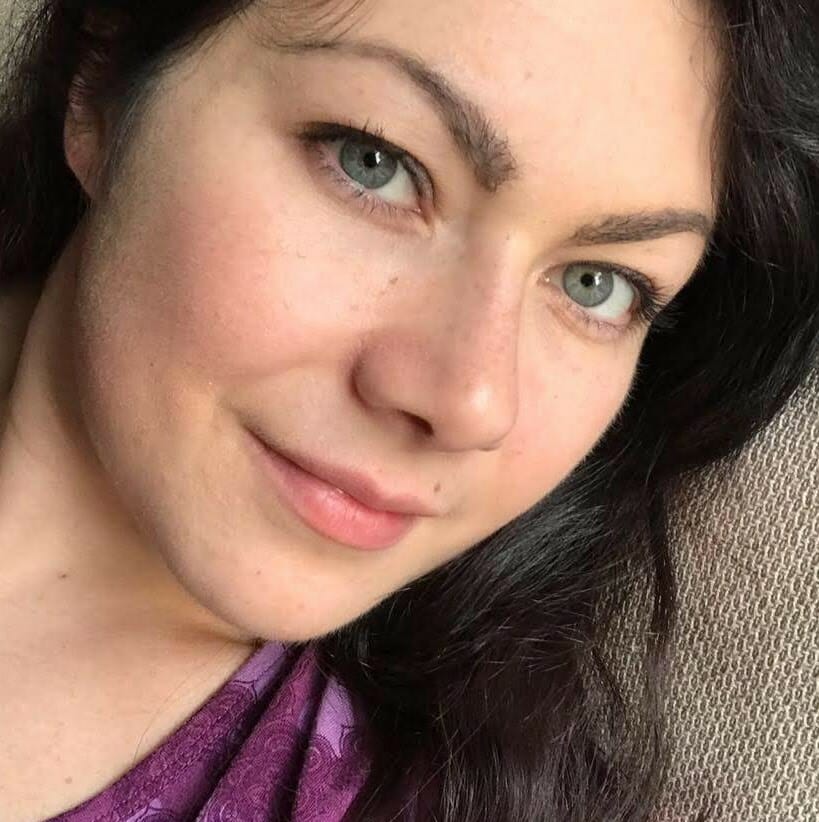 Holly Curell is the editor extraordinaire for Plumbing Lab. Having grown up in Michigan, Holly has spent time living in New York, Virginia, & currently North Carolina, where she lives with her husband & family. Holly loves DIY & has years of experience with at-home plumbing problems that arise from having 3 kids & living in colder climates. When she's not writing about her plumbing knowledge, Holly enjoys reading, hiking & relaxing with family.