If you're finding yourself regularly visiting the same drive-thru or dine-in restaurant for the "good ice" that comes in each beverage, it's time to consider an opal ice maker. What some people call the "good ice" has an official name, and that is nugget ice. Not many ice-making machines are capable of creating nugget ice cubes, but the GE FirstBuild Opal Nugget Ice Maker is.
There is a wide variety of ice makers on the market today, but the Opal Nugget is one of the few that is capable of making the much sought-after nugget ice cubes. When you invest in this ice-making machine, you'll never have to visit that subpar restaurant again just for the "good ice." You'll be able to enjoy the unique compressed pellet ice cubes from home thanks to GE's cutting edge technology with their FirstBuild Opal Nugget Ice Maker.
Page Contents (Click Icon To Open/Close)
Who Makes the Opal Ice Maker?
The Opal Ice Maker is made by the FirstBuild company, which is dedicated to designing, engineering, and building high-quality home appliance products. Among the company's most popular products is the Opal Ice Maker, which is designed to create the "good ice" that we have all come to love. FirstBuild believes that having access to this type of ice should be easy, but not only that, it should also be affordable.
Here's a quick description of the thought process behind the FirstBuild Opal machine:
"The co-create community at FirstBuild has carefully designed the Opal with the enthusiast in mind: people who drop by their favorite restaurant on the weekend to pick up a bag of that special soft ice or have googled 'nugget ice maker for home' only to find that home nugget ice makers start at $2000 - $3000."
---
Types of Ice Produced
Most ice makers produce the traditional molded cube, the kind that looks similar to a crescent moon. The Opal Ice Maker is unique in the sense that it produces small ice nuggets that are easy to chew and better able to absorb the flavor of the beverage that you are enjoying.
It does this by scraping ice flakes from a chilled cylinder, then compressing them into small ice nuggets. It is capable of producing one pound of ice nuggets per hour, all while sitting conveniently on the kitchen countertop. The more traditional refrigerator ice maker is only capable of producing 3 to 4 pounds of ice per day.
---
FirstBuild Opal Nugget Ice Machine: Who Is It For?
This machine is for anyone who likes to enjoy cold beverages from the comforts of home. Large crescent-shaped cubes aren't capable of retaining a beverage's flavor like nugget ice cubes can. Whether your drink of choice is iced coffee or lemon-flavored sparkling water, the Opal Nugget Ice Maker can enhance the drink's taste to a whole new level.
If you have a habit of chewing ice, investing in this machine is a great way to avoid dental problems later on. Although eating ice is not recommended, some people just can't seem to knock the habit. If you're one of them, you can keep your oral health intact by switching to nugget ice and ditching the large traditional cubes.
---
Opal Nugget Ice Machine Reviewed
There is a lot to take into account when buying an ice maker that is separate from a refrigerator unit, like price, noise level, ease of use, and quality of ice produced. We have covered all of these things and more in the Opal countertop nugget ice maker review below.
Design, Specifications & Features
Noise Level
Considering the noise level of any home ice maker is essential, even if you don't have sleeping children or finicky pets. Just imagine being woken up in the middle of the night to a mysterious noise, only to find that it is the ice maker in action. Since the Opal Nugget Ice Maker for home was specially designed for in-home use, you can count on quiet operation.
Ice Quality & Size
Ice comes in all shapes and sizes, including cube, crescent, round, and of course, nugget. No matter the shape and size of the ice you prefer, considering its quality is a must.
This is especially true for ice makers that specialize in producing nugget ice, which is more challenging to make and tends to melt faster. Finding a machine that can create a large quantity of nugget ice in a short amount of time, but also keeps the ice in a frozen state is what you should be after.
Production Capacity/Storage Capacity
The ice maker in your home's refrigerator may only be capable of producing 3 to 4 pounds of ice per day. On a typical day, this should be a sufficient amount of ice to keep the entire family happy. But what happens when you throw a party and quickly realize that the ice in your fridge just won't cut it? Finding a nugget ice maker with a high production capacity of one pound per hour can even accommodate for large group gatherings.
Easy to Use and Clean
Before using any ice maker for the first time, you can expect there to be some preparation involved. You'll need to wash out the ice bin with warm soapy water and rinse it thoroughly. This is followed by a few maintenance steps provided by the manufacturer, but after that, using an ice maker should be easy. It is recommended that any home ice maker is cleaned once per week, so before investing, make sure that the cleaning process is simple.
Size of Unit
There's a common misconception that an ice maker needs to be large and bulky to produce a sufficient amount of ice for the household. Sure, a smaller ice maker can only store so much ice at a time, but this does not mean that it can't produce the amount you need. Countertop ice makers such as the Opal Nugget conveniently sit on the countertop, and this one takes up very little space. Be sure also to consider the weight since you'll need to hoist the machine up onto the counter.
Durability
Nugget ice makers don't come cheap. Before the Opal came onto the market, it was challenging to find a nugget ice making solution for less than $2,000. The Opal doesn't cost nearly this much, but it is still important to think about the machine's durability. Durability is directly correlated to how long the machine will last, and ideally, your nugget ice maker will last for at least 5 years.
Versatility
In our modern world, even ice makers come with a Bluetooth connection. This isn't true for all ice makers, but it is possible to find an ice maker that connects directly to a smartphone. This feature allows a user to set an ice-making schedule, even when away from home. Aside from high-tech features, look for an ice maker that is portable enough to bring to all of your group gatherings.
Installation & Setup
Setting up an ice maker doesn't need to be difficult. This is especially true for countertop nugget ice makers that come with no water line. Look for a machine that is ready to use right out of the box. All that you'll need to do is unbox the product, plug it into the appropriate power source, and add water to the reservoir. Keep in mind that there is a recommended cleaning process for each ice maker before use, but once that is done, the machine should be ready to go.
Cost & Warranty
Compared to the cost of nugget ice makers for commercial use, countertop nugget ice-making machines are highly affordable. When comparing machine cost, just remember that the process of producing nugget ice is much more complicated than the steps for producing traditional ice cubes. This is the main reason that nugget ice makers cost more on average than any other type of ice maker. Try to only invest in a machine that comes with at least a one year warranty period.
---
FirstBuild Opal Nugget Ice Maker
Now that we've covered all the necessary considerations for design, specs, and features when shopping for an ice maker, let's talk specifically about the FirstBuild Opal Nugget. If you want true Sonic-style ice, then installing an Opal machine within your home is the best way to do it. Without even leaving the house, you'll have access to all the crunchy nugget ice you could ever ask for.
Even though this is a relatively small machine that conveniently sits on the kitchen countertop, the Opal has an impressive production and storage capacity. With the very first use, you can expect the first nugget to appear within just 20 minutes. After that, ice is produced at one pound per hour (24 pounds per day), and the machine has a 3-pound storage capacity.
FirstBuild says that the "Opal is smart enough to know when to start and stop making ice, so you're never left without it. Just like in any cooler, ice will slowly melt within the air-insulated bucket, then turn on when it is time to refill."
It is ready to use right out of the box; simply place it on the kitchen countertop, plug it in, and go through the cleaning cycle steps provided by FirstBuild.
One downside, according to customer reviews on the Opal Nugget Ice Maker, is that there is a slight whirring sound while the machine is in operation. But no ice maker on the market is entirely noiseless, so this is to be expected. You won't have to worry about clunking or clanging noises as the ice is produced and drops into the storage basin.
The other downside is that this is not the cheapest nugget ice maker on the market, but there are many reasons for this. Compared to other residential nugget ice makers, the Opal has a larger production and storage capacity, it features innovative Bluetooth technology, and it produces higher-quality ice nuggets.
---
Comparison to Other Brands
hOmeLabs Portable Ice Maker Machine
If you're looking for a portable ice maker for the home, the hOmeLabs is another popular choice. Since it is smaller in size, and it sits nicely on the kitchen countertop. However, this also means that it has a smaller storage capacity - just 1.5 lbs vs. Opal's 3 lbs. On top of that, this machine is incapable of producing the same nugget-style ice cubes. The cubes come out quick and solid, but they are in the shape of the more traditional bullet cubes.
You won't get the same crunchy nuggets as you will with the Opal machine. If you can get past that, then you'll love the smart design, energy-efficient operation, and powerful ice-making abilities of the hOmeLabs portable ice maker. For crunchy lightweight ice nuggets, you'll have to spend a bit extra on the Opal Nugget Ice Maker.
---
Vremi Countertop Ice Maker
Vremi Black Portable Ice Cube Maker -...
Build A Better Beverage: Ditch annoying ice...
Quick Ice, And Lots Of It: Cool cubes are...
Compact With Killer Design: Measures 9.5 x 12...
Loaded With Smart Features: Helpful warning...
Similar to the hOmeLabs portable ice maker is the Vremi countertop ice maker. With this machine, you won't be delivered nugget-style ice, but instead, you'll be given bullet-shaped ice cubes. Aside from the fact that nugget ice isn't a possibility, you'll love what this ice maker has to offer. It is designed to make perfect-tasting ice fast - up to 26 pounds in just one day.
The Vremi countertop ice maker product description says that this "ice maker prevents overflowing with warning lights and an automatic shut-off feature for when the ice basket is full or if water needs to be refilled...just set it upright and leave it for 24 hours to settle its coolant before use." So, once again, as long as you're OK with foregoing the nugget ice, this is another top choice.
---
Vremi Countertop Ice Maker
Ice Quality (for Sonic Ice production)
Low (Produces Bullet-Shaped Ice)
Vremi Countertop Ice Maker
Ice Quality (for Sonic Ice production)
Low (Produces Bullet-Shaped Ice)
Opal Ice Maker Accessories
---
Installation, Setup & Usage
Installing the Opal ice maker is as easy as taking it out of the box, setting it on the countertop, and plugging it into a power source. Before using it, you should remove the ice bin and wash it with warm soapy water. Then, fill the reservoir with clean water, replace the ice bin, and press the button to start the cleaning cycle. This lasts for about 3 minutes.
The Opal is equipped with an LED light. Once that light flashes yellow, it is time to disconnect the machine's drain tubes. The easiest way to do this is to drain the water into the kitchen sink, but the alternative is to use a bucket. Once the tubes are drained, replace them, and the machine is ready to start ice production.
---
How to Clean & Maintain Opal
To clean your new ice maker, be sure to follow the official Opal Nugget Ice Maker cleaning instructions. Cleaning is recommended once per week, and the easiest way to clean is to purchase the cleaning kit that is specific to Opal. If you choose to make your own cleaning solution, combine 5 cups of water with 1 teaspoon of bleach. To ensure that the bleach is completely gone, run the cleaning cycle multiple times before use.
---
People Also Ask (FAQs)
How do I fix an Opal nugget ice maker that has stopped making ice?
If you're experiencing Opal Nugget Ice Maker problems, the best thing to do is refer to the User Manual. If you're still stumped on what's going on, call the FirstBuild customer service team at 502-852-0021 or email [email protected].
Are there drawbacks to Opal nugget ice makers? What are its main problems?
The only drawback to the Opal ice maker is the high price tag. The cost is high because nugget ice is very difficult to make, and it requires different technology from more traditional ice machines.
Where can I get a discount code or coupons for this Opal nugget ice maker?
Since the price is so high, many people first seek out a discount code or coupon for the machine before making a purchase. The best way to find an Opal Nugget Ice Maker discount code is to Google it and see if any current promos are being offered. It's often possible to find codes for 25% off.
How do you fill an Opal ice maker?
Filling an Opal machine is easy; simply fill the reservoir provided with water. The reservoir can be removed for easy filling, and it holds up to 2.5 quarts at a time.
Where is the best place to buy Opal nugget ice machines?
Amazon offers the best prices, the greatest selection, and the ultimate convenience of having an ice maker delivered right to your doorstep.
---
Conclusion
With a brand new Opal Nugget Ice Maker, you'll never have to leave the house again for that "good ice." Now, easy access to crunchy compressed nugget ice is possible from home. Try to ignore the high price tag - it's there for a reason. Nugget ice is more challenging to produce, but the FirstBuild company seems to have it all figured out with this high-quality ice maker.
And for even more of our favorite ice makers, check out this guide.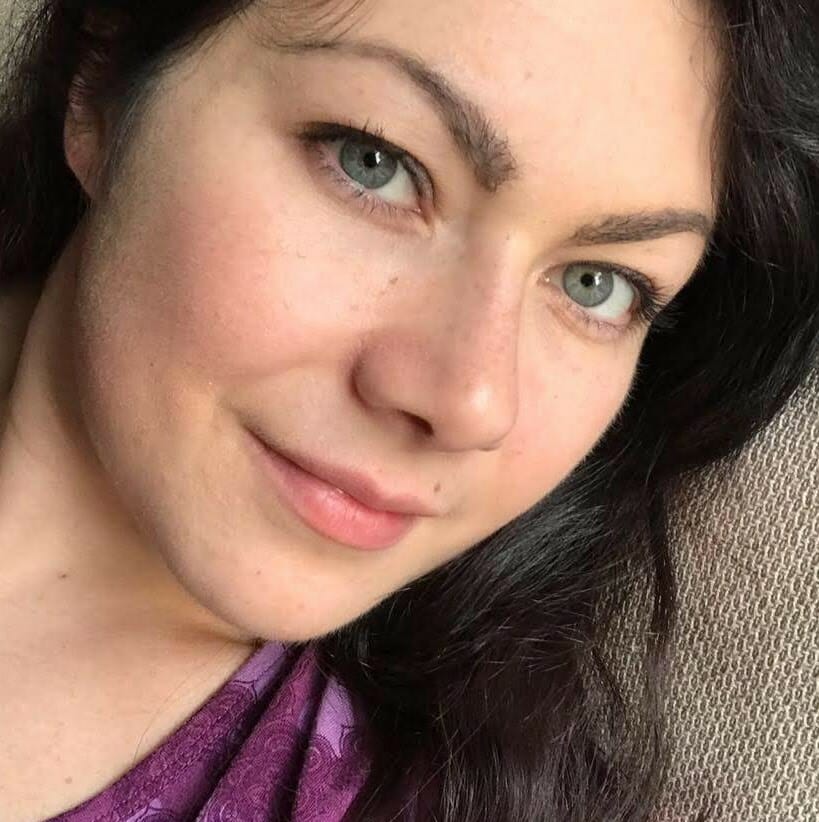 Holly Curell is the editor extraordinaire for Plumbing Lab. Having grown up in Michigan, Holly has spent time living in New York, Virginia, & currently North Carolina, where she lives with her husband & family. Holly loves DIY & has years of experience with at-home plumbing problems that arise from having 3 kids & living in colder climates. When she's not writing about her plumbing knowledge, Holly enjoys reading, hiking & relaxing with family.