If you are looking to become a plumber in Nevada, you are in the right place. This article will give you all the information you need to understand what it takes to get a plumber's license in and around Las Vegas and other Nevada cities.
We also review the best plumbing schools in Nevada so you can start off on the right foot. We also share the information you need to know to take your career through the apprenticeship from journeyman to master plumber as easy as possible. Read on to find out everything you need to know about being a plumber in Nevada.
Page Contents (Click Icon To Open/Close)
How to Become A Master Plumber in Nevada
The ultimate goal for any plumber in the state should be to become a master plumber. With the master plumber designation, you can work for yourself, start your own business and even hire apprentices and journeymen plumbers to work for you.
The first step is to obtain your high school diploma or GED. If you are still in high school, you can take classes or courses to attend that help guide you to the path of becoming a plumber.
However, you must have your diploma before you can start working.
Next, you need technical training. In most cases, a trade school or apprenticeship is the likely option. Trade schools are faster and usually cheaper in the long run, but they will only get you ready for the apprenticeship.
Once you have the journeyman plumber license, you can work towards the master plumber level. We have detailed the steps from apprentice to master plumber below the school reviews for you.
The final step is to maintain your insurance, bonds, and certifications through continuing education. You will also need to pass the exams and register with the state as a plumber. Once all of this is completed, you will be a master plumber in Nevada and earning a great wage in a rewarding career.
---
Quick Guide in Choosing Your Plumbing Trade School
Location
Obviously, if you are going to attend the school, you need to be able to get to it. Location of the campus is important, and there are several factors to think about besides proximity. For instance, if you are working during the day, you want a campus close to the office so you can attend the night classes.
Likewise, if you are planning to attend during the day, you may want to find one closer to home. Don't forget to account for things like traffic, rush hour and parking, too.
Accredited/Authorized School
Accreditation is a process the school goes through with several governing bodies. They must prove a certain level of education quality and other performance factors. Attending a non-accredited school won't do you much good.
Credits from these schools won't transfer should you decide to continue on for a degree at a college or university. Many employers will also not accept an application from a graduate of a non-accredited school.
Offers Quality Education
The quality of education has many forms, and the first one is your comfort with the atmosphere. It is wise to visit the campus in person and take a tour, see the lab areas, and talk to current students and staff.
You will learn the types of programs they have, the books, equipment, and software being used to teach and how students feel about the education they are receiving. If something doesn't feel right to you, go visit the next campus on your list.
Offers Hands-on Training
With all trades, including HVAC schooling and others, hands-on learning is highly important. The trades require a certain number of hours in the lab or doing hands-on work. If your chosen school has more classroom hours than lab hours, it may not be the best fit.
At a minimum, you want to attend a school that has at least 50% lab hours compared to the classroom and book hours. The more lab training hours, the better, though, so look for the school in your area with the most hands-on training opportunities.
Connects You to an Apprenticeship/Internship Program
Becoming a master plumber requires going through the steps of the apprenticeship. Starting as an apprentice, you need to acquire the training hours to become eligible for journeyman. Post-graduate programs are there to help.
As a graduate of the trade school, you can enlist the help of the staff who can find an apprenticeship, help you apply and even help you find work in the meantime. These post-grad programs aren't offered at every school, though, so make sure the school you choose has them so you can take advantage of their services.
Offers Customer Service Skills Training
As a plumber, you will deal with customers on a daily basis. It is important that you have good customer service skills to communicate efficiently with those you are working for. If you don't have any previous customer service skills, the school you attend should offer at least one class on the topic.
Affordable
The cost of tuition is rising, and trade schools are a more affordable way to get the training you need. Even with their lower prices, it is important to note how much they charge and what assistance they accept or offer.
Many schools take scholarships, grants, and student aid. Some even offer grants and payment options themselves.
---
9 Best Plumbing Trade Schools in Las Vegas
Below we outline the 9 best trade schools in Las Vegas for plumbers and pipefitters. Each school is separated by region or city to help you find the best plumbing trade school near you.
Las Vegas, NV
760 N Lamb Blvd, Las Vegas, NV 89110
One of the smartest moves you can make is to join the Union and start their apprenticeship program. The Local 525 out of Las Vegas is one of the most reputable and focused UA groups for plumbers and pipefitters worldwide. They pride themselves on their education and training, and it shows. Easily the top plumbing trade school in Las Vegas.
With a full 5-year apprenticeship, you can finish ready to take the exam for a master plumber, if you wish. You also get continuing education as long as you are a member, and they will help you with any training, education, career, or resolution issues you may have for life.
Best Choice For: Apprenticeship program completion
6375 W. Charleston Blvd. Las Vegas, NV 89146
If you are one of the few that want to further your education and career goals, nothing is better than a college degree. The College of Southern Nevada has an associate's degree program designed for UA members actively enrolled in the plumber apprenticeship.
The course covers everything you need to know to obtain your degree, as well as specialized classes in customer service and journeyman license exam preparation. It is the left hook of the UA apprenticeship and degree choice 1-2 punch.
Best Choice For: AAS for plumbing and pipefitters
---
North Las Vegas, NV
444 W Brooks Ave, North Las Vegas, NV 89030
Phone: +1 702-799-8300
The Area Technical Trade Center no longer has courses for Specific trades such as plumbers and pipefitters or HVAC careers. However, their focus is still shown on customer service and training. Many of the certifications are even free courses that can help pad your resume.
If you need training in customer service, there isn't a better certification course in the country. It is easy to attend, and the classes are short, so it won't interfere with your other training. However, if you have trouble with customer service or your trade school doesn't offer a class for it, this is your best option.
Best Choice For: Customer service training
---
Henderson, NV
1870 Whitney Mesa Dr, Henderson, NV 89014
National Technical Institute (NTI) has one of the top entry-level training courses in the state. The short drive from Las Vegas to Henderson is worth it when you factor in the knowledge and experience you can gain from this 12-week program.
Not only will this course give you all the theory, books, and classroom learning you can handle, it also offers one of the most robust hands-on training labs in the state. Upon graduation, you will have a complete understanding of the industry, tools, equipment, and factors that go into becoming a plumber technician.
Best Choice For: Entry level plumber training
---
271 Sunpac Ave, Henderson, NV 89011
The Plumbing Heating and Cooling Contractors of Nevada (PHCC) has a 4-year apprenticeship that meets all state requirements for journeymen plumbers license exams. Open enrollment is limited to once per year (usually between June and July). Once accepted, your training begins almost immediately.
You will learn everything you need to know about current codes, standards, tools, and equipment. You also have mandatory night classes (twice per week) to fulfill the class and training portions of the license exam prerequisites. After graduation, you can join the PHCC and become a member as well as get hired by contractors that are also members.
Best Choice For: Post-apprenticeship employment
---
Reno, NV
240 S Rock Blvd Corporate Training Center, Reno, NV 89502
ABC of Nevada is a non-union apprenticeship program that works on the Merit Shop method. This simply means that persons are hired by contractors based on skill and merit instead of union affiliation.
The 4-year apprenticeship program has some out-of-pocket expenses (books, tools, etc.), but you are partnered with a contractor for the duration of your term and will learn 100 percent hands-on.
Best Choice For: Hands-on training in construction trade work
---
1755 E Plumb Ln #152, Reno, NV 89502
If you need to take and pass the Nevada State Contractors Exam, then you need the right training for the task. The Contractor's Exam Center does precisely that. Their courses are open-enrollment and self-paced. If you have extensive training or knowledge, you can finish much faster and be ready for the exam on your schedule.
The entire course is round-robin, meaning there isn't a start or end date. You finish when it is right for you to finish, and you can even get one-on-one tutoring at any time. If you have had trouble in the past with the C1 exam, or you don't want to fail your first time out, this course will have you ready to go when you need to be.
Best Choice For: Continuous training exam prep
---
Carson City, NV
2201 W College Pkwy, Carson City, NV 89703
Much like the College of Southern Nevada, Western Nevada College offers an apprenticeship program for actively enrolled apprenticeship members. This course will end with enough credits for an associate's degree and help you get employment upon completion.
You will be taught in class on theory, project planning, and customer service. The lab-hours are more minimal, but that is expected when you are already getting hands-on through the apprenticeship. If you are in Carson City and looking to expand your career goals with a degree, being a Wildcat is the way to go.
Best Choice For: Classroom education during apprenticeship
---
Elko, NV
1500 College Parkway - Elko, NV 89801
Free is always good, right? Free training for high school students is even better. Elko high school has partnered with many construction and trade programs in the state to offer the Great Basin College training center.
This 2-year course will give high school students a chance to find out what it takes to be in the construction trades and help them learn the ins and outs of the career choice. You also get NCCER credentials, which turn to Great Basin College credits so you can pursue a degree with a head start.
Best Choice For: High school students interested in construction trades
Plumbing Training School Costs in Las Vegas
Tuition costs in Nevada are about average with the rest of the country. Some college courses will be higher if you are an out-of-state student, but in general, the education costs are in-line with the national averages.
Trade schools and union apprenticeships will be the most cost-effective for you. Lower end courses will last a few months and may be less than $1500. For longer courses, such as those lasting 12 to 24 months, can run you up to $3000 or more.
If you plan to attend the courses through a community college, you will pay for the required classes on a credit-hour basis. In-state students can expect to pay between $150 and $350 per semester, though some colleges will charge for the entire course instead of the credit-hour breakdown.
---
Las Vegas Plumbing Apprenticeship Requirements
In Las Vegas and neighboring areas, the plumbing apprenticeship is relatively straight forward. You need to register as an apprentice and become a full member.
To do so, you must have a current, valid driver's license and a high school diploma or GED. During the application process, you will also need to provide your birth certificate and social security card for verification and approval.
There will also be a background check performed that you will have to sign permission for as well as providing any work-related experience you already have. This experience will also be verified. If you have no prior experience, that is fine.
Finally, you will need to provide your proof of training, including a certificate or diploma from an accredited training program. If you enter the Union under the apprenticeship and begin training directly with them, this step may be waived.
---
Plumbing License Requirements in Las Vegas
All plumbing licenses are controlled through the Nevada State Contractors Board. Some of the requirements and duties are passed down to a more local level, especially in Las Vegas and Clark county.
To be a licensed plumber, you must be a journeyman or master plumber as licensed by the state. This requires the plumbing apprenticeship or sufficient hours of qualified and accountable work hours in the plumbing field.
You must maintain current standards through continuing education and can apply for journeyman status after 8000 hours or 4 years in an accredited apprenticeship.
Master plumber license qualifications require a minimum of 2000 hours (above the 8,000 for journeyman) or 12 months as a licensed journeyman plumber.
Each stage will also require you to pay the fees associated with that level (journeyman or master) and successfully pass the Nevada Board of Plumbing Examiners (NBOPE) exams.
Meeting the minimal criteria and passing the exams will grant you a journeyman or master plumber license with the state.
---
Plumber Licensing and Application Fees
The fees associated with the respective licenses require that you pay for the exam and license. This is a one-time fee for initial issuance and again for renewals.
The fees are currently set at $125 per attempt. If you fail the test, you can re-take the exam, but it will cost you another $125 per attempt.
The fees are the same for journeyman and master plumbers, and each passing exam and license will last for 3 years. Renewals also require the $125 fee, and if your license is expired (90 days or less), you must also pass a 40-question exam.
If your license expires for longer than 90 days, you must re-certify from the beginning (hours and apprenticeship experience are not required to do over).
The other fees associated with your license include the bond fee and residential recovery fund. The bond fee is a bond amount you must hold between $1000 and $500,000, depending on your license level. You can also hold a cash bond with the state for a $100 per year fee.
The residential recovery fund is an assessment that all licensed contractors pay into. The amount is determined by the contracts held and the amount of residential work performed.
---
Is Plumbing a Good Career Choice in Las Vegas
Becoming a plumber in Las Vegas, Clark County, or other areas of Nevada is a wise career choice. The wages are livable, and there is room for advancement and growth in the industry as your experience and talents grow.
Las Vegas Entry Level Plumber Salary
Entry-level plumbers consist of apprentices, those just out of school, and journeymen level plumbers with less than 2-year experience. According to Indeed.com, this level of plumber can expect to earn an average of $23.61/hour with a few thousand extra for overtime and smaller bonuses.
Las Vegas Plumber Salary
For journeymen plumbers with more than 2-year's experience, you can expect your average wage to increase to about $25.58/hour along with overtime and bonuses adding another $10,000 per year.
Master plumbers and contractors have an average (25th to 75th percentile) annual income of $59,000. The top 20% plumbing income wages can easily top $75,000 per year, along with bonuses, overtime, and any other benefits the contract covers.
Return on Investment
With your education, equipment and training, you will have a lot of out of pocket expenses. However, in Nevada, the return on investment (ROI) for these costs are high.
With your license and training, you have the potential to start your own business, become a contractor hiring other plumbers, and even gaining work with long-term construction and maintenance contracts through education, industrial, casino, and health services and institutions.
---
Demand for Plumbing Jobs in Las Vegas
Plumbing is a career that is on track to grow as fast or faster than most other jobs in the nation. Over the next decade, the Bureau of Labor and Statistics estimates that plumbing jobs will grow by about 4%.
In Nevada, this number is a little higher than average, reaching 9% in some areas. There is a demand for experienced and well-trained plumbers in the state, and it will continue to grow for the foreseeable future.
---
People Also Ask (FAQs)
What is a Contractor License reciprocity?
If, for some reason, you need to work as a plumber in another state, you don't need to go through that state's licensing requirements. However, aside from registering with the state of your intent to work (emergencies, natural disaster recovery, etc.), you can apply for a contractor license reciprocity. This gives you temporary license permissions to work in the state as if you were licensed there.
How much is a plumbing permit in Las Vegas?
Plumbing permits are valued on a case-by-case basis, depending on the project's size and the type of work being done. This fee is given by the state or local governing bodies when the permit is applied for. For residential work, most permits fall under $500, though they can be waived entirely or cost much more.
How do I renew my Las Vegas plumbing apprentice license?
You can renew your plumbing license online through the NBOPE website. The application, forms, and uploads are all handled online. You can pay your dues and fees through the portal as well, making the process quick and easy. If your license has expired, though, you may be required to pay the exam fee and retake the exam, which must be done in person.
Does my Las Vegas plumbing license work in any other state?
No. Out of state licenses don't work anywhere else. However, if you are there to do emergency work temporarily, you can apply for reciprocity. This gives you a temporary license to work in recovery or emergency conditions. If you move to another state, you will need to follow the licensing guidelines as outlined by that particular state.
How do I stay up to date with plumbing codes?
Apprenticeship and master plumbers are required to stay current on trends, codes, tools, and equipment. An annual continuing education class is all that is needed (between 5 and 8 hours total, in general). Finding these classes is easy, and most plumbers and pipefitters unions, as well as colleges and trade schools, will offer them every year.
Can I do my own plumbing in Las Vegas?
As a resident and homeowner in Las Vegas, you can perform your own basic plumbing needs. This includes replacing a faucet or fixture, installing a toilet or sink and any other work that does not require a permit, license, or removal/rerouting of shutoffs and valves.
What's the difference between an apprentice and a journeyman?
An apprentice is someone in-training and learning the trade. Their progress and work hours must be monitored and overseen by a master plumber. On the other hand, a journeyman plumber is someone no longer in training and can work for themselves without the oversight.
All work, though, must still come from and be approved by a master plumber. Journeymen cannot be contractors or work for themselves and must be a journeyman for at least 12 months before moving up to master plumber.
---
Conclusion
Finding the right job as a plumber can be challenging. You want to work for a reputable company or eventually move up the ladder to master plumber. It all starts with the best plumber training possible.
This article explained everything you needed to become a plumber and showcased the best plumbing trade schools in Nevada.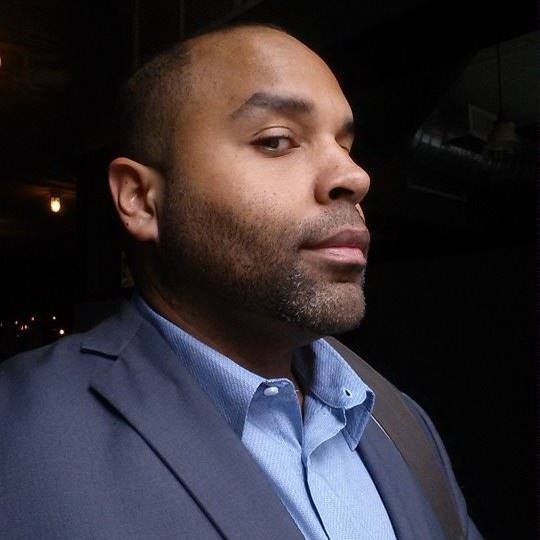 Ian Haynes is an expert writer who has successfully deployed over 500 plumbing pages and other related content. He has an excellent understanding of home plumbing issues and translates his experiences via Plumbing Lab so readers can have a better understanding of common household problems. Outside of his work, Ian likes exploring Brooklyn with his Labrador.