Becoming a plumber in Minnesota isn't a bad decision. With a livable wage even for entry-level plumbers and a clear cut path to the top, it is a viable and in-demand trade.
This article will examine what it takes to become a plumber in Minnesota and cover the best plumbing trade schools in the state to help get your new career off on the right foot.
Page Contents (Click Icon To Open/Close)
Plumbing License Requirements in Minnesota
In many states, the regulations for plumbers are varied, from only needing to register with the state to holding a degree with over 5 years of experience. In Minnesota, it is somewhere in the middle.
If you want to be a plumber, you need the proper training. After you obtain your high school diploma or GED, you can start training as a plumber. You must register, of course, with the state. From there, your path opens up.
The difference with Minnesota, though, is that they have many different forms of plumbers. Instead of just apprentice, journeyman, and master plumber (or contractor), each of these positions is also restricted or unrestricted based on the size of the community they work in.
All entry-level plumbers are apprentices, whether they are in an apprenticeship yet or not. The rules are the same. You must register, and then any work you perform must be overseen by a master plumber in good standing with the state.
The same requirements fit the journeymen plumbers, too. However, if the town you work in has a population under 5000, you are considered restricted. This doesn't really limit the type of jobs you can do, just where you can do them.
Once you make this designation, you work towards the next level.
Apprentices need 2 years of training (out of state) with schooling or a 4-year apprenticeship. You must maintain 1750 hours of plumbing work per year, with any extra hours towards that 1750 being dismissed (meaning they don't roll over to subsequent years).
To qualify for the journeyman exam, you must have a minimum of 4 years experience under a master plumber or complete a Department of Labor and Industry (DLI) approved apprenticeship.
If you are a restricted journeyman wishing to become unrestricted, you must hold a restricted journeyman level license with 2 years of experience.
Minnesota accounts for other training and experience items that may qualify you to take the tests. You can see the full list and requirements on the DLI website.
---
How To Become A Master Plumber in Minnesota
Once you have reached journeyman status (or restricted master plumber), your next step is the master plumber license.
To qualify for the test, you must meet all journeyman requirements as well as hold a journeyman license. After a minimum of 1-year as a licensed journeyman plumber or if you have a master plumber's license from another state (with equal requirements as Minnesota), you can request to take the exam.
For the restricted master plumbers, you must have 5-years of experience in-state. Once you meet these requirements and pass the exam, you will be a master plumber in Minnesota. It all starts with the proper education.
---
Quick Guide in Choosing Your Plumbing Trade School
Location
The school's physical location is a significant factor. You need to be able to get to the campus on time and on a regular basis.
Some will find out it is best to find a school closer to work rather than home, especially if the classes are opposite your schedule. However, just because a school is close to you doesn't make it the best option for you.
Accredited School
School accreditation is highly important. Accreditation is a process of compliance the schools must go through. The various accreditation governing bodies see that the school offers a minimum level of quality education, safety, and other practices.
If your school is non-accredited, employers may reject your application, and apprenticeships may not recognize your hours of classroom training. The biggest blow, though, is that continuing education to a college or university for a degree will not count those courses and classes towards your degree.
Offers Quality Education
Accreditation is a minimal quality check by the government. However, this doesn't mean that your chosen school has a high-quality education that meets your specific needs. The best thing to do is visit the campus in person.
Talk to current staff and students. Find out what tools are used, how the lab equipment is kept up, and what takes place in the classroom. Knowing these things will give you a better feel for the education at the school and the atmosphere. You will know if it is a good fit or not.
Offers Hands-on Training
One of the most important aspects of any trade school education is the actual trade. There is only so much you can learn from a book or lecture. Hands-on training is just as necessary (or more so), and there should be plenty of lab hours in the curriculum.
If the school doesn't offer at least 50% of the course in the lab, you should look for another school. The one exception is if you are in an apprenticeship. Most hands-on training will come from in-the-field work. In these cases, the school portion can be more classroom-based.
Connects you to an Apprenticeship Programs
For those students taking the school portion first, you need to ensure your school offers post-graduate programs. These are things like job placement, internship placement, and apprenticeship applications.
The schools that offer these programs will help you get in contact with the right people to further your education and career. They can even help you gather the required paperwork and fill out applications. The services are free, so make sure you take advantage of them.
Offers Customer Service Skills Training
One thing to consider is the availability (or lack) of customer service training through the course. If you have never had customer service training, it is an important life skill. As a plumber, you will work with customers every day.
Learning how to communicate efficiently, deal with complaints and issues, and explain your duties to someone who doesn't know what a spanner wrench is, will be your most useful tool.
Affordable
The cost of tuition, books, equipment, and tools will rack up. When you are just starting out, these things can be quite daunting. To help with the transition, look for financial assistance.
Many trade schools offer scholarships or grants, and most will accept student loans. While it may not be the best option (opposed to paying for the courses outright), you will be able to further your career, and with the wages in Minnesota, you can pay off these debts sooner than a lot of other states.
---
8 Best Plumbing Trade Schools in Minnesota
Below you will find the 8 best plumbing trade schools in Minnesota. Each school is separated by region, city, or location. Scroll through and find the best option for you and your new career.
Moorhead, MN
1900 28th Avenue S, Moorhead, MN 56560
Easily the best plumbing trade school in Minnesota is the M-State Community & Tech College. This program is taught on almost every MCTC campus, including those in Moorhead, Detroit Lakes, Fergus Falls, and Wadena. Also, many of the classroom and theory classes are taught online as well.
You will find expert instructors and modern lab equipment in this 36-credit hour lab-focused course. They also utilize sponsorship and scholarship programs, so the course may not cost you a cent. With the hands-on training, full diploma course (that does transfer), and one-on-one instruction, you will be ready for entry level positions or apprenticeships upon completion.
Best Choice For: Tuition reimbursement plumbing trade courses
Saint Paul, MN
235 Marshall Avenue, Saint Paul, MN 55102
The plumbing apprenticeship diploma program from Saint Paul College requires you to be enrolled in the apprenticeship program through the Plumbers and Gasfitters Local 34 union. The course itself offers in-depth lab training as well as apprenticeship-approved classroom education.
The course will transfer to Minnesota State University (Moorhead campus) for those wishing to earn their BS degree in Operations Management. Upon completion of this course, you will enter the 5-year apprenticeship to earn your unrestricted journeyman's license through Local 34.
Best Choice For: Apprenticeship requirement acceptance
---
St. Cloud, MN
1540 Northway Drive, St. Cloud, MN 56303
St. Cloud Technical & Community College offers one of the most complete course offerings in the state. They have two courses to choose from, depending on your needs. The diploma course is a 37-credit course that prepares you for entry-level work as a plumber in the state.
The AAS degree program takes it a step further and prepares students for a rewarding career as a plumbing contractor. The hands-on training is done in a state of the art modern lab where you get one-on-one instruction along with some of the best post-graduate programs available.
Best Choice For: Associate's degree program in plumbing trades
---
Anoka, MN
1355 W. Hwy 10, Anoka, MN 55303
Anoka-Tech is a college that offers a degree program in Architectural Construction Technology. This is designed for those that want more than just plumbing knowledge under their belt. For persons looking to be a construction contractor, you need to know every aspect of building and construction trades.
The plumbing course is a small part of this degree, but a crucial one that cannot be overlooked. It also serves as a continuing education course and will help further your aspirations towards running your own contracting company.
Best Choice For: Building construction contractor education
---
Pipestone, MN
1314 N Hiawatha, Pipestone, MN 56164
The Pipestone campus of Minnesota West offers a Plumbing and Heating diploma course designed to give you the knowledge and confidence of an entry-level plumber. The lab-intensive course is made to cover every aspect of plumbing and heating, along with customer service and permits, codes, and conditions.
Through this course, you will learn everything you need to know to become an apprentice or restricted journeyman plumber in the state of Minnesota. With post-graduation programs and tuition assistance, you can get your school paid for and find an apprenticeship upon graduation, for free.
Best Choice For: Plumbing apprenticeship preparation
---
East Grand Forks, MN
2022 Central Avenue NE, East Grand Forks, MN 56721
Northland Community College offers two different plumbing courses. The first, Construction Plumbing, is a diploma granting program that offers you the basic plumbing skills needed to start your licensing journey or work as an entry-level plumber.
The Heating, Ventilation, & Air Conditioning/Construction Plumbing AAS degree program is more intensive. With a focus on construction degrees and career development, you will learn everything you need for advanced apprenticeship placement or restricted journeyman licensing.
Best Choice For: Career advancement education opportunities
---
Bemidji, MN
905 Grant Avenue SE, Bemidji, MN 56601
Northwest Technical College offers a single course that incorporates two of the most in-demand programs in the country. Combining plumbing with HVAC allows you to understand which systems work together, how to control the basic construction needs for both systems, and how to install, repair, and troubleshoot using green, solar, and eco-friendly designs.
Not only that, but they also offer college readiness programs that help you transition from this diploma granting course to a full degree. There is also an apprenticeship transition course that will help you find, place, and succeed in a plumbing apprenticeship to move your new career to new heights.
Best Choice For: Future technologies education
---
Glyndon, MN
17694 28th Ave N, Glyndon, MN 56547
If you are currently a licensed plumber in Minnesota, then you understand the need for the annual continuing education requirements of maintaining your license. At My Plumbing Training, Continuing Education is all that they do.
Not only can you start your learning online, but you can attend a spring or fall course to stay current on your license, or you can request that the training come to you. For large enough groups, My Plumbing Training will set up shop for your crew and offer the CE course to everyone at one time.
Best Choice For: Continuing education requirements
Plumbing Training School Costs in Minnesota
Tuition and other fees associated with plumbing schools vary in cost. The cost will depend on such things as type of school, length of course, certification exam inclusion, diploma or degree issuance, and other factors.
Continuing education classes are the cheapest as they are generally only a single session or two. These will cost about $100 to $300 per class, which must be taken every year to maintain apprenticeship or license status.
Trade schools are the next level and are among the most affordable. An entire course will range between about $800 to a few thousand.
From there, you have community colleges and universities. Diploma courses will cost less than degree-granting courses. However, you will still pay per credit-hour, which varies from school to school. On average, a degree will cost you between $20,000 and $35,000, with diploma courses averaging closer to $3,000 to $5,000.
---
Is Plumbing a Good Career Choice in Minnesota?
The plumbing career choice is a wise one for financial stability. It isn't an easy job. In Minnesota, you will spend a lot of time working in extreme temperatures.
It is also important to note that you won't deal with a lot of happy customers. People don't tend to call for a plumber in a good mood. However, the salary, benefits, and demand for the job make those small things worthwhile.
Minnesota Entry Level Plumber Salary
The wages aren't that bad for apprentice plumbers, restricted journeymen, and those with less than 2 years of experience. According to Career Explorer, the average starting wage is between $19 and $26 per hour.
As your experience grows and you have a few more years under your belt, you will see a nice increase in pay.
Minnesota Plumber Salary
Fully licensed journeymen and master plumbers will see average wages of about $31 per hour, according to Indeed.com. However, this is a lower average. Based on the entire state, Minnesota has roughly a 16 - 25% higher wage than the rest of the nation (on average).
Those in the top 20th percentile as master plumbers will see wages of around $90,000 to $105,000 per year. This also does not include bonuses, overtime, benefits, or other salary bumps.
Return of Investment
Considering everything you need to pay for when first starting out, the return on your investment in Minnesota is quite high. On average, most full-time plumbers have their tuition and other debts paid off much sooner than most of the country.
You also have the opportunity to move up in the licensing ranks quickly. There aren't many extras needed to obtain your license, making becoming a plumber in the state easier than a lot of other places.
Job growth, opportunities, and the ability to start your own contractor company are easily obtainable in Minnesota.
---
Demand for Plumbing Jobs in Minnesota
Demand for plumbers is something that will always be there. Though the actual job market will fluctuate from year to year, the country will always need qualified plumbers.
The need for the position has dwindled over the last decade, where job growth was projected at 12 to 14% (circa 2014). Currently, the BLS sees the next 10 years as average for the industry at 4% growth.
With newer technologies emerging and more advancements being made in the industry, this may change again as early as 2024, seeing the growth rise again to over 12%.
---
People Also Ask (FAQs)
Can I do my own home plumbing in Minnesota?
You are allowed to perform your own plumbing needs in Minnesota, with a few exceptions. If the project is part of new construction, you need a permit and a license. This is also true for any work that reroutes water lines or drains or alters or removes water shut-off valves. However, replacing fixtures (sinks, faucets, toilets, etc.) is allowed without a license.
How much does a journeyman plumber make in Minnesota?
A licensed journeyman in Minnesota can earn anywhere from $20 to $45 per hour, depending on where you work, the company that hires you, and the level of experience you hold at the time of hire.
How do I renew my Minnesota plumbing apprentice license?
To renew your plumbing license, you must meet a minimum requirement of one continuing education course per year. This annual agreement ensures you stay up to date on all codes, processes, and technologies as the industry advances. You must also pay your renewal fee before your current license expires. If the license expires, you may be required to retest and re-certify.
Does my Minnesota plumbing license work in any other state?
No. If you are licensed as a plumber in Minnesota, that is the only state you can legally work in as a plumber. However, if you are part of an emergency response team or have extenuating circumstances that require you to work in another state, you can apply for a reciprocity license in that state for a temporary allowance to work in that area.
How do I stay up to date with plumbing codes?
The best way to stay up to date with trends, current technologies, and changes in codes or requirements is to attend an annual continuing education course. These courses usually cost less than $200 and last from 4 to 8 hours, on average.
How much is a plumbing permit in Minnesota?
The cost of a plumbing permit will vary by region, city, and even zone. It will also vary based on the size and scope of the project, if it needs to include water or gas lines, boilers, or other fixtures. For example, the base permit fee is $82 in St. Paul, with additions and extra fees adding to the cost from there. In total, this can cost between $82 and over $400 for a single permit.
---
Conclusion
Starting a new career as a plumber in Minnesota can be quite rewarding. You will need to start at the beginning, which can be joining an apprenticeship or heading to a trade school.
Finding the best plumbing trade school in Minnesota can be a daunting task. However, this article covered everything you need to know to make an informed decision. Find the best schools in your area and use the consideration factors to help narrow your choices.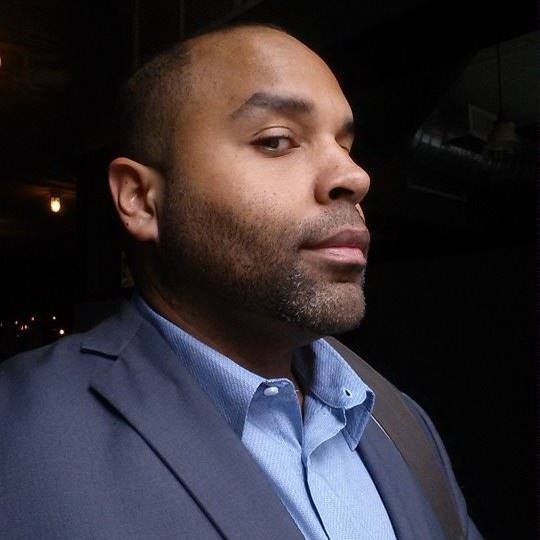 Ian Haynes is an expert writer who has successfully deployed over 500 plumbing pages and other related content. He has an excellent understanding of home plumbing issues and translates his experiences via Plumbing Lab so readers can have a better understanding of common household problems. Outside of his work, Ian likes exploring Brooklyn with his Labrador.