Plumbing is one of the trade skills that is always in demand. While that demand may ebb and flow, it is always present. The need for skilled plumbers in New Jersey is ever-growing, and you need the right training to be considered for open positions.
This article will examine the best plumbing schools in New Jersey and offer you factors to consider when making your final choices. We also cover licensing requirements for the state and give you everything you need to know to become a successful plumber in New Jersey.
Page Contents (Click Icon To Open/Close)
Plumbing License Requirements in New Jersey
New Jersey has one of the most strict and confusing licensing procedures for plumbers. Let's try to clear a few things up. First, to perform plumbing duties as a journeyman plumber, you do not need a plumbing license. However, you must be registered with the state and have state board approval.
Because this registration approval process is similar to licensing, it is generally advised to get the license instead of a simple registration. Registration for apprenticeship must be given to the board for approval before anything else.
Once approved, you can then begin work as an apprentice plumber, where class and hands-on training must be completed. Once you have enough hours and schooling, you can take the exam for journeyman level licensing. At this point, you can begin work as a plumber without needing a master plumber oversight.
---
How To Become A Master Plumber
To move up from journeyman to master plumber, it takes a little bit more work. First, you must have 4 years of apprentice experience and a minimum of 1 year journeyman experience. These work hours must be documented with the state board.
You can also waive the apprenticeship hours if you obtain a bachelor's degree in engineering and have 1 full year of work experience with board approval.
You must also pass three exams that include the Trade, Practical application, and Business & Law exams. Each exam has its own proctors and fees, which must be paid before you can test. Finally, you must be at least 21 years of age, have state board approval for testing, and maintain a minimum of $3,000 bond insurance for plumbing.
Once you have the approval, the bond insurance, and pass the exams, you will be licensed as a master plumber. You can then open your own business and hire journeyman or apprentice plumbers to work with or for you.
---
Quick Guide in Choosing Your Plumbing Trade School
Choosing the right school to obtain the required hours, education, and knowledge can be daunting. It doesn't have to be a challenge, though. Below are factors that you should consider when choosing which school to apply to or attend.
Location
The location of the school is not as important as other factors. However, if you have difficulty fighting traffic or time of day to get to the school, you may suffer, fall behind or quit. Finding a good school in proximity to your home or place of work is crucial to your success.
Accredited/Authorized School
Make sure the school is accredited. Most will say they are on their websites and media outlets. You can also search the national database to make sure. If the school is not accredited, it doesn't meet minimum educational requirements, and your degree or diploma may not get you further education or even hired.
Offers Quality Education
Head to the campus in person before enrollment. You want to speak with staff and current students to find out how the system works and if the education being offered is as good as the websites make it out to be. Seeing it for yourself will be the best determination factor.
Offers Hands-on Training
Lab hours and hands-on training are essential. A minimum of 50% of the course should be done in the lab. If the school you are considering has less lab time than classroom time, it may not be the best choice.
Connects you to an Apprenticeship/Internship Program
Post-graduate programs include things like job placement, apprenticeship and internship assistance, and others. These programs help you get in touch with prospective employers, fill out applications, and ensure all of your paperwork is in order. These programs are also free, so you should take advantage of them as much as possible.
Offers Customer Service Skills Training
Customer service training is essential to plumbers. Because you deal with customers and vendors every day, you need to know how to communicate and handle any situation. Most schools will overlook this aspect. Only the best will offer customer service classes within their courses.
Affordable
The price needs to be something you can afford. Either through low costs, financial aid, or the acceptance of student loans or scholarships, you must make sure the tuition fees are something you can live with.
---
6 Best Plumbing Trade Schools in New Jersey
Below we showcase and review the best plumbing trade schools in the state. Each one is compared and reviewed for you. We also have them separated by region so you can find the best school in your general area.
Blackwood, NJ
Address: 200 College Dr, Blackwood, NJ 08012
One of the top plumbing trade schools in NJ is the continuing education school of Camden County College. The Blackwood campus offers training in various forms of continuing education, all of which count towards licensing hours.
The hydro technology course aims to teach modern and practical techniques while maintaining a lot of lab and hands-on hours for certification. They also offer a plumbing inspector ICS course.
The best part is that all courses offer up to 30 credit hours towards the 60 credit hour associate degree in technical studies.
Best Choice For: Continuing education credits
Paterson, NJ
Address: 634 Market Street, Paterson, NJ 07513
Eastwick Education center in Paterson gives you one of the best courses for apprenticeship advancement. Successful graduates of the program are eligible to enter the NHPHCC's apprenticeship program as 2nd year apprentices.
You also get aerial lift and OSHA 10 certification. If you want to become an apprentice and take the first steps towards journeyman level plumber, this is the best course for you. Not only will you get tons of hands-on training, but the included certification programs are among the best in the country.
Best Choice For: Apprenticeship advancement studies
---
Englishtown, NJ
Address: 450 Rt. 33 & Iron Ore Road, Englishtown, NJ 07726
If you are going to become a plumber, you might as well do it the right way. The UA Local 9 union offers an extensive apprenticeship program with more perks than any trade school or college can offer.
You get a 5-year program that gives you all the tools needed for a successful apprenticeship, including classroom lessons for free. You also get up to 32 college course credit hours, for free, to apply to any New Jersey college for an associate's level degree.
Best Choice For: Associate degree in trade skills completion courses
---
Mays Landing, NJ
Address: 5080 Atlantic Avenue, Mays Landing, NJ 08330
If you are currently working as a plumber or in the plumbing trade, you can join the adult education courses at Atlantic County Vocational apprenticeship program. You will need your employee to sponsor paperwork, and applications are accepted at any time.
The courses offered aren't the most stringent, but they all count towards apprenticeship hours. Your course will take you through theory and customer service all the way through invoicing and pipe threading. You also get to do all of this without having to be the oldest one in the class.
Best Choice For: Adult education apprenticeship program
---
Wayne, NJ
Address: 45 Reinhardt Road, Wayne, NJ 07470
If you want to get the most out of an apprenticeship, you need the classroom hours and lab work. Passaic County Technical Institute offers both, and at a highly affordable rate. In fact, you can take the first course for less than $500, and it includes both Level 1 and Level 2 courses.
The second course, Levels 3 and 4, are also under $500 and all-inclusive. You can also attend class on a flexible schedule, but seats fill up fast. This school focuses on small class sizes to maximize the learning experience.
Best Choice For: Affordable training programs for apprenticeship qualifications
---
Columbia, NJ
Address: 28 Kill Rd, Columbia, NJ 07832
Master Plumbers Educational is an all-inclusive school that gives you everything you need from beginner to master plumber. For the entry-level applicants, the courses offered will give you theory, customer service, and hands-on experience.
You can also take the exam prep classes, OSHA 10, and master plumber continuing education requirement classes. The classes are small, attention to detail is evident, and the entire curriculum is made up to get you started and keep you moving.
Best Choice For: License requirement course completion
---
Plumbing Training School Costs in New Jersey
Tuition and fees will vary from school to school as well as location to location. It will also depend on the type of school, the number of classes, and the duration of the course. Longer courses and degree-granting institutions will cost more than single class or diploma courses.
On average within the state, you can expect to pay between $200 and $800 for a single class, continuing education, and 4 to 6-week programs. For standard courses, the price will average between $2,000 and $6,000.
If you are going after a degree or attending a college or university for your education, those fees will be a bit higher. Most degree-granting courses for in-state residents will hover around the $25,000 range.
---
Is Plumbing a Good Career Choice in New Jersey?
Salaries in New Jersey are higher than most other states for plumbers. Partly because of the difficulty getting licensed and partly because of the demand. Regardless of the reason, though, higher salaries always make the career worthwhile.
New Jersey Entry Level Plumber Salary
According to Indeed.com, the average entry level salary in New Jersey is about $27.18 per hour. This can go up or down depending on your level of education and the company you work for.
You can also expect this wage to rise steadily as your advance in the career and get more years of experience. Motivated workers with well-known companies and 2 years of experience can even see numbers near $40 per hour.
New Jersey Plumber Salary
For journeyman plumbers and those with at least 5 years of experience, the wage increases. On the lowest end, you can expect an annual salary of about $55,000 per year. The average for the state, though, is closer to $64,000, according to salary.com.
Master plumbers and well experienced journeyman report earnings up to $135,000 per year, so there is always room for improvement.
Return of Investment
Because the salary is great and the tuition costs, fees, and other debts are relatively low, the return on investment is high. This means that the education you receive and the job you can perform make the costs associated with your career well worth the effort.
While the national average for a single person working full time as a plumber is about 14 to 18 years to repay their debts, New Jersey plumbers average about 10 to 12 years.
---
Demand for Plumbing Jobs in New Jersey
The plumbing industry isn't seeing the boom that other trade industries are seeing at the moment.
While some trades like Heating and Air Conditioning are expected to grow up to 13% over the next 10 years, the Bureau of Labor and Statistics estimates that plumbers will see a more average growth rate of 4%.
For New Jersey, the national average is about right on, and while there is a demand for plumbers in the state, the competition is higher. However, the trade-off is that wages are higher, and there are jobs to be had.
---
People Also Ask (FAQs)
How many years does it take to become a plumber in New Jersey?
You can become an apprentice plumber in New Jersey in as little as a couple of weeks, pending state board approval. However, you must maintain your apprenticeship for 4 years before becoming a journeyman and working on your own. After this stage, it is a minimum 12 months as a journeyman before you can begin testing for master plumber licensing.
How do I renew my New Jersey plumbing apprentice license?
You only need to renew a master plumbers license in New Jersey. Because the state doesn't require journeyman or apprentice licensing, only registration, there isn't a renewal process. However, master plumbers must renew every two years, with a fee of $150, and they must also maintain a minimum of 5 credit hours in continuing education credits during those two years.
Does my New Jersey plumbing license work in any other state?
No. However, out of state plumbers and New Jersey plumbers working out of state can apply for reciprocity. This is a temporary agreement to work in a different state with your current credentials. Most states will not require anything further but may limit the types of jobs or duration of your work hours while you are there.
How do I stay up to date with plumbing codes?
The best way to stay up to date is to attend an annual continuing education class. Single classes or shortened courses are available statewide for this purpose. Their cost is generally less than $200 for enrollment, materials, and certification.
Are all plumbers also gas fitters?
No. Gas fitters, or pipefitters, are a specialized group of plumbers. This takes more training and experience and deals with a wider variety of piping, high-pressure pipes, hazardous materials handling, and other specialized work.
Can I do my own plumbing in New Jersey?
You can perform simple plumbing tasks such as installing a toilet or fixing a clogged drain on your own home without the need for a license or a professional. However, anything outside of general repairs on your own property must be done by a licensed and bonded professional contractor.
---
Conclusion
Choosing the best plumbing trade school will help you start your career as a plumber out on the right foot. While it may seem like a simple task, choosing that school can be harder than it looks.
This article has supplied you with all the tools and knowledge you need to make the best decision. Your school should meet and exceed your expectations and help you in your new career.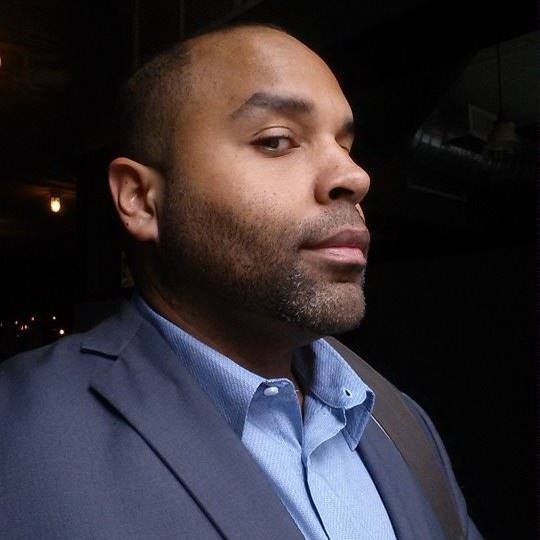 Ian Haynes is an expert writer who has successfully deployed over 500 plumbing pages and other related content. He has an excellent understanding of home plumbing issues and translates his experiences via Plumbing Lab so readers can have a better understanding of common household problems. Outside of his work, Ian likes exploring Brooklyn with his Labrador.