Becoming a plumber in Georgia is a career move that is always worthwhile. Either fresh out of high school or looking for a new career path, plumbers are always in demand. With emerging technologies and new construction codes, it is important to get the right education.
This article examines everything it takes to become a plumber in Georgia, and we evaluate the best plumbing trade schools in the state. Read on to find out how fast you can become a plumber and start a new, rewarding career.
Page Contents (Click Icon To Open/Close)
Plumbing License Requirements in Georgia
Becoming a licensed plumber in Georgia is relatively straightforward. First, you must have the right education and experience.
You then need to apply to take the exam and pay your fees. Once you are approved for the exam, you must pay the exam fees and pass the exam (70% or higher) to gain your license.
For journeymen licensing, you must meet the following experience criteria:
Hold a minimum of 3 years experience (combined primary or secondary).
Apply for journeyman status and exam request.
Take and pass the journeyman exam (Score 70% or higher).
Primary experience is defined as the direct installation of plumbing systems under a master plumber's direct supervision.
Secondary experience is defined as work experience gained through either hands-on or instruction-led training.
Unlike many other states, apprenticeship is not required. However, you also have the opportunity to count your education as secondary experience. Diploma granting trade schools in Engineering Technology count for no more than 2 years of secondary experience.
Diploma granting courses in Engineering Technology will count as 1-year secondary experience.
---
Becoming a Master Plumber in Georgia
To become a master plumber, you must follow the exact same steps as journeyman plumbers, with the exception that you must request master plumber status and hold more years of experience.
You must claim either Class I or Class II status before taking your exam. The difference is that Class II is unrestricted and includes both commercial and industrial plumbing systems. Class I licensing limits you to residential plumbing systems and in single-family housing on a single level home with not more than 10,000 square feet of space.
You also need to have 5 years experience instead of 3, meaning you must hold a journeyman license for at least 2 years before you can sit for the master plumber exam.
Once you are approved to sit for the exam and pay your fees, you must pass the exam (70% or higher) to gain your license.
---
Quick Guide: Choosing the Best Georgia Plumbing Trade School
Before you open a Google Map and pick the first plumbing trade school you see, you need to sit back and think about a few things. Below you will find crucial consideration factors to help you find the best plumbing trade school for you.
Location
The location of your school will be important. Day or night classes can affect where you go to school, as well. For instance, if you plan to take night courses because you work during the day, you may wish to find a school closer to work than home.
Likewise, if you are not currently working or work night shifts, you may wish to find a school closer to home. However, just because a school is close to you doesn't make it the best option. There may be a plumbing trade school a few extra miles away with a far better curriculum.
Accredited/Authorized School
Being fully accredited means that your courses and credits (along with any certificates or diplomas received) will be in good standing and easily transfer to colleges or universities if you plan to further your education.
Non-accredited schools will not transfer credits, and you may not even be able to claim the diploma on applications or for licensing acceptance.
Offers Quality Education
Visiting the campus in person is the best way to gauge the level of education quality. Once there, you can speak to current students and the staff. Asking things about the courses, the labs and equipment, as well as expectations and workload, will help you figure out if the school is a good fit.
Offers Hands-on Training
When dealing with trades such as plumbing, hands-on training is crucial. Especially if you are using the school to count towards your secondary experience requirements.
Having one-on-one lab hours will help maximize your experience credits and give you the best opportunity to learn about the equipment and tools of the craft. Make sure your school offers a minimum of 50% of the course devoted to lab work.
Connects you to an Apprenticeship/Internship Program
Post-graduate programs are essential for most students in Georgia. These programs help you find work, apprenticeships, and internships. They know who to contact, how to get in touch with the right people, and will help you do the same.
Using these free programs, you can get questions answered and even help filling out the applications or making sure you have all the correct paperwork to submit.
Offers Customer Service Skills Training
Customer service is an often overlooked part of a course. When dealing with the plumbing trade, customer service is just as important as knowing what a water shut-off valve is. You want to ensure your school has a class or two on customer service.
Knowing how to handle angry customers and communicate efficiently will go a long way to making you more viable and necessary to potential employers.
Affordable
Tuition costs rise every year. However, there are programs available to help you cover expenses. You want to find an affordable school, of course. But even for those that you can pay for out of pocket, a little help never hurts.
Many schools work with sponsors and employers to offer grants, scholarships, and loan repayment services. Make sure you look into all avenues for what is offered to or through your chosen school before enrolling.
---
8 Best Plumbing Trade Schools in Georgia
Now we will cover the best plumbing trade schools in Georgia. Each one is reviewed and compared. We have separated them by location so you can find the best school that is closest to you.
East Point, GA
3645 Marketplace Boulevard suite 130 #212, East Point, GA 30344
If you currently hold a license or are qualified to take the exam, the Georgia Plumbing Institute is for you. This continuing education course is a weekend course, covering five consecutive weekends. Each class is strictly outlined and prepares you for either of the three license exams. You must have state approval and AMP approval with a test date to attend the course (should be done simultaneously).
Upon completion of the course, you will have your continuing education credits for the year as well as be prepared for any licensing exam from the state that is needed to complete your license procedures.
Best Choice For: Exam prep and continuing education
Atlanta, GA
6120 Purdue Dr. SW, Atlanta, GA 30336
The apprenticeship training program from Mechanical Trades institute is the best trade school training in Georgia. Working in-hand with the Local 72 union, apprentices who complete this program receive 8000 OJT hours as well as 1200 classroom hours.
With successful completion of the program, you will have a Georgia state journeyman license. You will also be certified in backflow, OSHA 30-hour program, medical gas installation, and brazing. No other school or training can offer the training, experience, and education in the state.
Best Choice For: Complete training from beginner to journeyman license
---
1560 Metropolitan Pkwy SW, Atlanta, GA 30310
Atlanta Tech offers three programs of study for aspiring plumbers. The biggest draw is the one-on-one training and small class sizes. Here you get all the lab hours you can handle, plus classroom training on theory, customer service, and expectations of future technologies.
The Diploma is a full course that gets you ready for an entry-level position. You can use this diploma to meet requirements for licensing. If you prefer a faster approach, you can also attend one of the two certificate programs for plumbing and pipefitting (standard and residential only). Each course works for continuing education as well as introductory education to the plumbing trades.
Best Choice For: Entry-level training
---
North Thomasville, GA
15689 U.S. Highway 19, North Thomasville, Georgia 3179
One of the newest programs in the state belongs to Southern Regional Technical College. The Plumbing Professional program ran its very first course from June to September 2020, and this pilot program worked out well. With entry-level attention to the training, you learn every aspect of plumbing trades, from tools to installation and repair.
You will also learn in one of the newest and most advanced labs in the country. Since it has only been used minimally thus far, you are sure to get the best of both the classroom and lab hours, along with the most comprehensive training for beginners.
Best Choice For: Introduction to plumbing
---
Warner Robins, GA
80 Cohen Walker Drive, Warner Robins, Georgia 31088
If you are looking for an online solution, then Central Georgia Technical College has your answer. This online course is an introduction to plumbing fundamentals. It is a self-paced course so that you can learn and practice on your own schedule.
While you learn the basics of the skill, you can see if plumbing is right for you and then take your education to an apprenticeship for job training, further education, and hands-on learning required for licensing.
Best Choice For: Online courses for certification
---
Rock Spring, GA
265 Bicentennial Trail, Rock Spring, GA 30739
If you want more out of your education and career, you may be interested in construction and building management programs. Georgia Northwestern Technical College offers degree, certificate, and diploma programs designed to take you through all construction trades and certifications so you can begin your own business or work alongside some of the state's best.
Depending on the course you select, you can get continuing education credits, a diploma, or a degree. All credits will also transfer if you wish to pursue other degrees in the future.
Best Choice For: Career-building platforms
---
Multi-Campus Schools
Hall Campus: 2535 Lanier Tech Drive Gainesville, GA 30507
Forsyth Campus: 3410 Ronald Reagan Blvd, Cumming, GA 30041
Barrow Campus: 965 Austin Road, Winder, GA 30680
Dawson Campus: 408 Highway 9 North, Dawsonville, GA 30534
Jackson Campus: 631 South Elm Street, Commerce, GA 30529
Lanier Technical College is one of the few trade schools in the state that actually span the state. The plumbing and pipefitting courses here are taught in an identical manner, regardless of what campus you attend. From Gainesville, Cumming, Winder, Dawsonville, and Commerce, each Lanier campus will have you ready for licensing and apprenticeship in no time.
Picking the campus closest to you is the real benefit here. You can get a high-quality education from a known, established and trusted school, no matter what part of Georgia you live in. Upon completion of the course, you will have entry-level qualifications and exam prep for journeyman licensing exams.
Best Choice For: Cross-state training centers
---
Griffin Campus: 501 Varsity Road Griffin, Georgia 30223
Flint River Campus: 1533 Highway 19 South Thomaston, GA 30286
Butts County Center: 1578 Highway 16 West Jackson, GA 30233
Henry County Center: 300 Lakemont Drive McDonough, GA 30253
Jasper County Center: 112 Industrial Park Drive Monticello, GA 31064
Southern Crescent Technical College is another statewide school that has a trusted and time-tested program. Not only can you become certified in plumbing basics, but the diploma programs are also considered some of the best in the state. You will also find a total of eight different certification courses.
Whether you need a diploma course for an all-inclusive plumbing training or a specialized class to fulfill a job requirement or personal goal, SCTC has you covered. Each course is taught by industry experts with years of field experience.
Best Choice For: Statewide training opportunities
Plumbing Training School Costs in Georgia
The cost of your education will depend greatly on the type of school you attend, how long the course is, and whether it offers a certificate, diploma, or degree.
Trade schools are the least expensive. With average courses lasting 6 to 12 months, the tuition can range from $800 to about $3000. The higher-end costs will usually include exams, diplomas, and qualify for license experience.
Community colleges and universities may offer diploma or degree programs. Diploma courses are usually stand-alone and only last a few credit-hours. Because of this, you can find courses ranging between $1000 and $3000.
For the degree-granting courses, you will pay the tuition for the degree and its required classes. For an associate's degree, you can expect to pay an average of about $28,000. A bachelor's degree can easily exceed $40,000, though.
---
Is Plumbing a Good Career Choice in Georgia?
Choosing the plumbing career path in Georgia can be quite rewarding. While the wages aren't as high as they are in some parts of the country, they are still competitive. You also have the opportunity to work up to master plumber or even contractor sooner than in other areas of the country.
Entry Level Plumber Salary in Georgia
Entry level is defined as an apprentice or a journeyman with less than 2 years experience. We all start somewhere, and your wage will reflect that. However, in Georgia, the wage is livable, and you can do quite well if you get hired on with a nationwide company.
According to Career Explorer, entry-level plumbers in Georgia can expect wages between $13 and $17 per hour. However, with overtime, bonuses, and other benefits, this can equate to between $32,000 and $40,000 per year.
Experienced Plumber Salary in Georgia
Once you have a few more years under your belt or have achieved master plumber licensing, you can expect much better wages. The average salary for plumbers beyond the entry-level title can earn about $46,600 per year. This does not include overtime, bonuses, sign on agreements, or benefits.
With even more experience, you should expect to see annual salaries that reach up to $72,000 per year.
Return of Investment
With the cost of tuition, supplies, tools, and equipment, you need to know if you can recoup those costs. The answer is yes, of course. From the salary alone, you will be able to pay off any tuition loans and your tools will end up paying for themselves in no time.
However, your ROI goes beyond that. With advancement opportunities, and the ability to work unrestricted on residential, commercial, or industrial plumbing and pipefitting needs across the state, you can do anything.
From working for a well respected and high paying company to starting your own contracting service and hiring plumbers to work for you, the sky is the limit.
---
Georgia Job Demand
According to the BLS, the job outlook for plumbers and pipefitters has decreased over the last decade. As far back as 2014, the outlook was about 14% growth through 2021. However, it currently sits at about 4% growth expected through 2029.
This is subjective, of course. Contracting, construction, and building inspection industries are volatile, and with emerging technologies using green and solar systems, plumbers will be needed more than ever in the next few years.
It wouldn't surprise anyone to see the growth reach 12 to 15% in the next few years. For this reason, it is urged that if you plan a career in plumbing, you start training and education now. When the boom does come, you will be ready first in line for those new jobs.
---
People Also Ask (FAQs)
How much is a plumbing permit in Georgia?
Plumbing permits in Georgia (specifically Atlanta) have a base charge of $150. The minimum amount, though, is $175. Extra fees are added to the base cost dependent on the needs of the project. While each permit is different, the basic add-on prices can be found using the Office of Buildings Fee Schedule.
How do I renew my Georgia plumbing apprentice license?
Georgia recognizes apprentices but doesn't license them. Once you are in an apprenticeship, you will work towards your first license as a journeyman. There are no renewals for apprentices. However, journeyman and master licenses (both Class I and Class II) licenses expire 2 years from the date of issue and must be renewed before they expire. The renewal cost is currently set at $75.
Does my Georgia plumbing license work in any other state?
No. Unfortunately, Georgia doesn't offer reciprocity licensing for any other state. However, under times of natural disaster recovery or emergency situations (from FEMA or governments), reciprocity may be established to allow work in neighboring states during the emergency or crisis timeline.
How do I stay up to date with plumbing codes?
To stay up to date with current plumbing codes, trends and technologies, you will need to attend an annual continuing education course. These courses can be found in most trade schools or community colleges. The courses usually last 4 hours per day and will take up 1 to 3 days. A completion certificate will be awarded to keep on file for license purposes.
Can I do my own home plumbing in Georgia?
You can work on your own plumbing system in Georgia. However, you are more limited. Basic fixture repair or replacement (sinks, faucets, and toilets) can be completed by the homeowner. You can also replace water lines (flexible) as long as they do not alter or reroute water flow. You cannot remove or alter shut off valves or circumvent any safety measures without a license.
---
Conclusion
Finding the best plumbing trade school in Georgia isn't as difficult as it sounds. You can find plenty of options in almost every city or town in the state. However, the best school for you is going to be different for almost everyone.
Location, education quality, and course offerings are the most important aspects. This article gave you the knowledge to find the best school for your needs and showcased the state's best schools. Hopefully, you have a clearer picture of what lies ahead of you in your new career.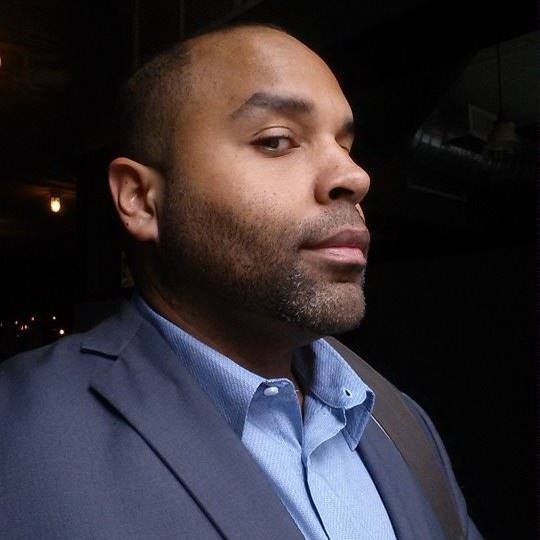 Ian Haynes is an expert writer who has successfully deployed over 500 plumbing pages and other related content. He has an excellent understanding of home plumbing issues and translates his experiences via Plumbing Lab so readers can have a better understanding of common household problems. Outside of his work, Ian likes exploring Brooklyn with his Labrador.