Becoming a plumber in Ohio is a rewarding career with a lot of options. Getting to the point where you can work for yourself without oversight, though, can be a challenge.
This article will examine the steps and tools you need to become a plumber anywhere in the state of Ohio. We will also cover and showcase the best plumbing schools to get your career started off on the right foot.
Page Contents (Click Icon To Open/Close)
Plumbing License Requirements in Ohio
Ohio has some of the longest time restraints on journeymen plumber license approval, but they aren't the most stringent state, either. All plumber apprentices need to register with the state through their apprenticeship. The requirements are the same from Cleveland to Canton and even in Ashland or Perrysburg.
To become licensed as a journeyman plumber, you must have 1,600 hours of work-related experience as a plumber for 5 years.
Once you meet this requirement, there is a $25 license fee, and you must take and pass (with a 70% or higher) the National Standard Journeyman Plumber – F25 written exam.
Once all of this is complete, you will be a journeyman plumber in the state of Ohio. However, there is one adjustment you can make. If you are currently in an apprenticeship program in the state, you can wait to complete the program, and this will waive your 5-year work experience requirement.
---
How To Become A Master Plumber in Ohio
Finding the information on a master plumber in Ohio may prove difficult. Ohio doesn't have or recognize "master plumbers." Instead, you move from journeyman plumber to a licensed contractor.
The fee for the contractor license is $340, and you must have the journeyman license already. In addition, you must also take and pass the contractors exam, show proof of holding a minimum $500,000 insurance or bond and pass a background and criminal record check.
All of the standard requirements are needed, too. Be over 18 years of age, have a high school diploma or GED, and the 5-years of experience as required for the journeyman license.
---
Quick Guide in Choosing Your Plumbing Trade School
Location
Any Realtor will tell you that location is the most important thing. When choosing a school, the physical location is important, though maybe not the most important. If you have a day job, you will want to find a school that not only offers night classes but is closer to work so you can get there easier.
Likewise, if you plan to attend day classes, it may be better for you to find a school close to your home. When considering the location, you also need to account for the time it takes to get to the campus, traffic, and time of day.
Accredited/Authorized School
School accreditation is something that all educational institutions must apply for. Not every school becomes accredited, though. Non-accredited schools are not the wisest choice. You may get an education, but you technically won't be able to prove it.
For example, if you plan to take your education to a college or university to get a degree, the credits you have earned won't count or transfer, and you will essentially need to start over. Further, a lot of potential employers won't accept transcripts or resumes that include non-accredited schools.
Offers Quality Education
When checking the quality of the school's education, the only way is to visit the campus in person. Doing so will allow you to talk to current students and staff and determine what goes on in the classroom.
You can find out more about the curriculum and tools, books, or software being used to teach and how modern the lab is.
Offers Hands-on Training
Speaking of the lab, hands-on training is a must. It is expected that at least half of your training in the school should take place in the lab. If you check with a school and they don't have at least 50% of the course completed in the lab, you should move on to your next option.
Connects you to an Apprenticeship/Internship Program
Post-graduate programs are crucial to your future success. Many focus on employment opportunities, helping you fill out applications, or even finding a job to apply to. However, what you should also pay attention to is how they handle apprenticeships.
If your school has post-graduate programs, they can help you find, apply and gather information about local apprenticeships. Most schools will also have an inside person that can connect you directly with an apprenticeship opportunity, even if it isn't advertised.
Offers Customer Service Skills Training
Customer service is a skill everyone should have. However, as a plumber, you will deal with customers on a whole different level. You need to learn how to ignore anger, communicate efficiently and effectively, and explain your job, duties, and what tasks you performed in terms of someone with zero knowledge of the topic can understand.
If you don't have prior customer service training, ensure that the school you choose has at least one class during the course dedicated to the topic.
Affordable
The cost of tuition rarely decreases. Instead, they will either stay the same or rise. As they do rise, more will be expected of you, and this comes down to research. Most schools will accept federal student loans.
What you should also look for, though, are ones that offer or accept scholarships and grants. If none of those are available, affordable classes that you can pay for in advance or on time without hurting your budget should be searched for.
---
10 Best Plumbing Trade Schools In Ohio
Columbus, OH
550 E Spring St, Columbus, OH 43215
If you want the top plumbing trade school in Ohio, that school can be found in Columbus. The CSCC has two 1-year courses with a slightly different angle. The first course is an apprenticeship readiness program that gets you caught up in all the skills and knowledge you will need to become a plumber.
You can also take on the plumbing module, which can be combined with other modules, or if you are interested in a degree, applied towards the facilities maintenance program. Either way you go, you will get the classroom and book training and lab hours that you need to succeed.
Best Choice For: Entry-level plumber training
Chagrin Falls, OH
8226 Stoney Brook Drive, Chagrin Falls, OH 44023
Not sure if you are ready for an apprenticeship? PHCC offers a pre-apprenticeship program that is 100% completed online. It will get you geared and ready with knowledge and practice for what's to come.
If you have already decided to make a go at the apprenticeship program, they offer the school and class training to go along with your program. Each course (there are 4 years worth) is equal to 1-year classroom required training for your apprenticeship. Hands-on learning is through your actual apprenticeship program.
Best Choice For: Pre-apprenticeship training and education
---
Dayton, OH
444 W Third St, Dayton, OH 45402
Sinclair Community College offers a certificate program as part of their Engineering Degree. This plumbing and pipefitting program is highly technical and gives you all the tools you will need to enter the workforce and propel yourself forward in an apprenticeship.
Likewise, you also have the opportunity to stay with the Engineering side and complete your degree. If, however, you wish to join an apprenticeship, the post-grad programs are there to help you find and apply for the right one.
Best Choice For: Intense, technical training
---
Cincinnati, OH
7494 Ginger Ln, Cincinnati, OH 45244
Pacon Plumbing School has one of the most thorough and intensive apprenticeship programs you will find. While they also have classes and courses for re-certification and exam administration, the apprenticeship is the biggest draw.
You must meet the minimum requirements and have a full-time employment agreement with a plumber before you can join. The 4-year program takes you through everything from plumbing codes and customer service to blueprints, drainage, and back-flow prevention.
Best Choice For: Complete apprenticeship training
---
1300 Century Cir N, Cincinnati, OH 45246
If you are going to finish an apprenticeship and get paid while you work, you may as well learn from the best. The Local 392 union offers plumber and pipefitter apprenticeships and all the training that goes along with it.
Not only do you get paired with a plumber, but your apprenticeship course is also laid out from day one, so you know exactly what to expect. They also administer the tests and handle all the state registrations. Once you do make journeyman, they also offer the annual continuing education classes needed to stay certified.
Best Choice For: Complete, all-inclusive apprenticeship program
---
Cleveland, OH
700 Carnegie Avenue, Cleveland, Ohio 44115
For those looking to further their career beyond basic licensing, the Cuyahoga Community College (or Tri-C, as they call themselves) offers a 5-year apprenticeship program that also offers you an associate's degree.
Like all others, you must be actively enrolled in an apprenticeship before you enroll. This course is complete and intensive, though, and will require your full attention and dedication. If you have what it takes, though, you will not only complete your apprenticeship and be a licensed plumber, but you will also have an AAS in Applied Industrial Technology to go along with it.
Best Choice For: Obtaining an associate's degree in plumbing
---
Ashland, OH
1783 OH-60, Ashland, OH 44805
Ashland Career Center has a plumbing technologies certification program that you will enjoy. Not only are the class sizes small, but the instruction is led by some of the best in the business. The course itself teaches a lot more than plumbing, too.
With a focus on customers, CPR training, OSH certification, theory, and so much more, it is one of the most complete certification training programs in the state. Still, it is considered an introductory course and is not designed for experienced plumbers. If you need continuing education credits, this is not the choice for you.
Best Choice For: Introduction and certification in plumbing
---
Perrysburg, OH
30335 Oregon Rd, Perrysburg, OH 43551
As part of the Skilled Trades Coursework (SKT) program, plumbing and pipefitting courses are available through the apprenticeship program. This is a course that can last up to 6 years, based on your needs and schedule.
Working with the students is one thing Owens CC is known for, and it shows in the SKT courses.
The one thing with this apprenticeship program is that, unlike other programs, you will get a lot of lab time here. Alongside your work through the apprenticeship, additional training and theory understanding come through in the lab.
It is still classroom heavy, but the added hands-on training is worthwhile.
Best Choice For: Hands-on training in conjunction with the apprenticeship
---
Elyria, OH
1005 Abbe Rd N, Elyria, OH 44035
Lorain County CC offers the general plumber and pipefitter apprenticeship accompaniment program. Here you get the classroom training you need while working through your apprenticeship.
Like most others, you will need to be 18, with a high school diploma or GED, and be actively enrolled in an apprenticeship program. The hands-on training will come from the apprenticeship, while the theory, class, and book work comes from the college. If you wish to continue your education, the credits earned will transfer to larger colleges in the state.
Best Choice For: Classroom and theory learning for pipefitters and plumbers
---
North Canton, OH
6200 Frank Ave NW, North Canton, OH 44720
The Piping 110 course at Stark State College will have you prepped and ready for entry-level positions. This course is shorter than most and focuses on theory and application. You will cover a myriad of details, including pipe fitting, laying, and drainage.
The lab and lecture hours are split at 4 hours a piece, and you earn 6 credit hours for completing the class. Note that this does not give you a degree or certificate but can be used as a continuing education credit or an introduction to plumbing and pipefitting.
Best Choice For: Introduction into plumbing
Plumbing Training School Costs in Ohio
Tuition and fees from schools can vary in range drastically. It is important to know how much you will be expected to pay. Scholarships and grants may or may not be available, and student financial aid can get costly over time.
The difference between cheap and expensive is pretty grand. Trade schools are usually the cheapest option, and even their fees can vary by a lot. The length of the course will play a big part in the overall cost.
Cost is also affected by the quality of the education and what is included. For example, exam preparation isn't offered at all schools and practice exams, books and extra training time cost money.
The type of school will affect your cost too. As mentioned, trade schools are generally cheaper, costing an average of $800 to $2500 per course. Colleges and universities that offer plumbing training will cost more. Some will offer degree programs too, which will cost the same as other degrees, which, in Ohio, can range from $18,000 to $30,000.
---
Is Plumbing a Good Career Choice in Ohio?
As a career, plumbing is like any other trade. It is in high demand, and as technology advances, the demand only increases. This makes plumbing a rewarding and lucrative career.
Ohio Entry Level Plumber Salary
Entry-level salaries refer to the wage earned by plumbers working as apprentices or journeymen plumbers with less than 2 years of experience. However, all plumbers are well paid, and most areas of Ohio offer livable or higher wages. According to Indeed.com, the average entry level wage in Ohio is $22.61 per hour.
Ohio Plumber Salary
For journeymen and contractors with more than 5 years experience, the wages rise, of course. On average, this plumber level has more overtime, bonuses, and a generally higher base wage.
On average, you can expect an annual income of $56,000 to $65,000. High-level contractors and those plumbers in the 20th percentile of income report annual wages of $72,000 or more.
Return on Investment
With all of the fees, tuition costs, and other monies, time, and effort spent in becoming a plumber, the return on investment (ROI) is actually quite high. Not only is the income wages high enough to make it worth it, but you also have a lot of possible outcomes.
You can continue your education and training and become a contractor. Here, you can hire other plumbers and run your own business. You can work for schools as a trainer or instructor or just strike out on your own.
With so many possibilities, you won't be without work or goals and can really make a comfortable life for yourself.
---
Demand for Plumbing Jobs in Ohio
When it comes to job availability and projected job growth, we turn to the Bureau of Labor and Statistics (BLS). This governing body keeps tabs on all of our jobs and wages and the demand for our services.
Plumbers are currently recorded as about average in terms of growth and expectations. The 4% growth rate is average across the country with all other average type jobs. However, what is great news is that while 4% is the current projection for the next 10 years, it is also expected to rise quickly.
Because of changes in technology, new construction and expansion in computers, labs and industrial areas, plumbing will also grow. The demand could increase as much as an extra 10% as quickly as 2026. If you are interested in becoming a plumber, right now is the time to start your training and gather experience.
---
People Also Ask (FAQs)
How much is a plumbing permit in Ohio?
When obtaining a permit for plumbing work in Ohio, there is a $100 fee off the top. Beyond that, the cost will depend on a lot of various factors. Each permit will be different in cost, even if the project is identical. There isn't a method to say how much your permit will cost, as you may or may not be required to cover all of the surcharges available for permits in the state.
How do I renew my Ohio plumbing apprentice license?
You can renew your license online through the OCILB. This is also where you can log in to obtain the required continuing education hours through the state. However, you can also do the CEU hours on your own through a trade school or class once a year.
Does my Ohio plumbing license work in any other state?
No. Once you are licensed in Ohio, you can work only in Ohio. If you need to temporarily work in another state (emergency services, natural disaster recovery, etc.), you can apply for a license reciprocity license in that state. However, if you decide to move, you will need to become licensed in the new state. Your Ohio license will help, though, counting for education and experience requirements in the new state.
How do I stay up to date with plumbing codes?
The best way to stay up to date with codes, tools, procedures, and technologies, is to attend a continuing education course (CEU course). Generally, these classes are between 3 and 8 hours long and highly affordable. Most of the time, these courses or classes are required for your annual license renewal.
Can I do my own home plumbing in Ohio?
As long as you do not alter the flow, change or remove valves or shut-offs of water lines, you can perform your own plumbing tasks. This includes installing or changing fixtures and appliances.
---
Conclusion
Becoming a plumber in Ohio is an exciting and rewarding task. However, when you first start out, it can be a challenge. Finding the best plumbing trade school, for instance, isn't as cut and dry as it may seem.
This article has shown you the best plumbing trade schools in Ohio. We also covered consideration factors and license requirements for becoming a journeyman plumber. Hopefully, you now have a better understanding and an idea of where you wish to start your education.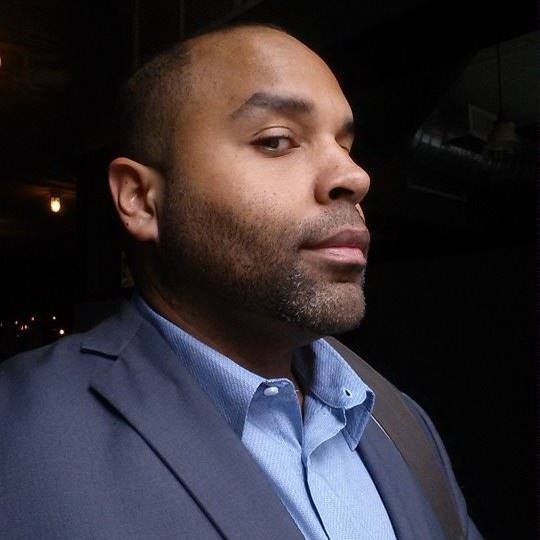 Ian Haynes is an expert writer who has successfully deployed over 500 plumbing pages and other related content. He has an excellent understanding of home plumbing issues and translates his experiences via Plumbing Lab so readers can have a better understanding of common household problems. Outside of his work, Ian likes exploring Brooklyn with his Labrador.