Water heaters can add approximately $500 to your power bill each year, which is why it's important to make the right choice if you're looking to save money.
The right waters heater can save hundreds and ultimately thousands on your water bills every year. One important distinction that you should know when it comes to buying it is the difference between shorter and taller water heaters.
Want to know which water heater is best? If so, read on our tall vs short water heater comparison!
Page Contents (Click Icon To Open/Close)
Tall Vs Short Water Heaters: Key Differences Compared
The physical difference isn't the only factor that shapes the basis of tall or short water heaters debate. A tall water heater is physically bigger with a higher storage capacity.
In contrast, a short heater also offers ample benefits, such as energy efficiency. Without any further ado, here are a few critical differences between tall and short water heaters:
Fuel type is the first thing you need to consider when purchasing water heaters. Generally, costs related to warming water will be much higher when you use propane, primarily because it's more costly than other fuels such as natural gas and electricity.
Natural gas and electricity are more widely used fuel sources in the US, with gas being the least expensive. Luckily, tall and short water heaters are available in all fuel types, i.e., gas, propane, and electricity. However, buy a gas-powered unit if you're purchasing a tall heater to save money on bills.
Water Heater Placement Options

And

Storage
Another important thing to consider in buying the right water heater is placement and storage capacity. When it comes to water storage capacity, tall heaters take the edge over short water heaters. For example, some tall heaters have a storage capacity of about 100 gallons, whereas short heaters have 50 gallons capacity.
Moreover, both units can be placed inside the house. However, a short water heater can be installed in the attic or crawl space. On the other hand, tall heaters can be placed in your garage or basement.
Lifespan & Sustainability
The life expectancy of water heaters varies based on several factors like fuel type (gas, electric, or propane), usage (number of showers per day), water quality, maintenance, heater quality, and much more.
Nevertheless, both tall and short water heaters can easily last between eight to twelve years. With proper maintenance and professional installation, the lifespan of your units can increase even further.
Since a short water heater has a lower storage capacity than a tall heater and is shorter in size, the initial cost is way less than its counterpart.
On the contrary, tall heaters can save plenty of water, unlike short heaters, thus higher prices. So, if you've got a limited budget or don't require much water, choose a short water heater; if not, go for the tall heater!
Cost

And

Ease Of Installation
Here's a fact: the new tall or short water heaters installation costs vary from $500 to $10000 and more, including the labor and unit. Nevertheless, most standard gas and electric powered tall or short heaters will easily cost you around $450 to $1500.
In terms of ease of installation, both units have to be installed near your home's plumbing system to ensure a consistent flow of warm water, despite the considerable height difference between the two models.
If you are looking for a professional plumber to do the job, fill in the form below for a free quote in your local area!
In terms of energy efficiency, short water heaters are better than their counterparts. Compared to a tall water heater, a short one is about 40% more energy-efficient. After all, opting for a device with a high energy-efficiency rating is the right choice always, no matter what.
Indeed, low power consumption results in low power costs, and you can get it only with a short water heater. By doing this, you can save money as well.
GPM rate stands for "gallon per minute" rate. Since short heaters have a low water storage capacity than tall heaters, they heat the water instantly and fill the tank in a jiffy.
Wondering how? That's because short units have a high GPM rate; in other words, they take more gallon-of-water per minute compared to tall units. So, if you've got a family of three to five persons, the best choice would be short water heaters.
---
Pros & Cons Of Tall Water Heaters
As the name suggests, a tall water heater is indeed tall. But how tall is a tall water heater exactly? Typically, they're 55 to 77 inches tall and can easily take about 100-gallon water – the primary reason behind their tall height (and larger weight).
Ideally, a tall water heater is installed in a garage or basement of a house. But you can set it up anywhere provided they're near to the plumbing system of your home.
Homeowners popularly know them as 'tall boys' primarily because they're taller. These heaters require an additional 35 to 45-inch space for plumbing fittings to operate effectively and correctly.
So, if you intend to buy a tall heater, ensure to measure the space you've got in your basement or garage to avoid inconvenience. It's recommended to keep the unit slightly elevated and provide some space above it as well. This is mainly to prevent the risks of malfunctions and leakages.
If you've got a large family with over six people on the move, a tall water heater is a perfect heater that you should purchase. That's because more than six people on average consume about 55 to 85-gallon water, and a tall heater provides you precisely the amount of water you need.
However, your tall heater will need enough power to work expeditiously. Due to this, you don't want to purchase an electric-powered unit since it affects your monthly utility bills.
The best alternative is to buy a tall gas-powered heater that will operate even when you have a blackout.
So, if you're buying a tall gas heater, make sure to elevate it about an 18-inch above the floor, as per the "National Fuel Gas Code."
---
Pros & Cons Of Short Water Heaters
Wondering how tall is a short water heater? A short water heater is indeed short because they have a height of about 32 to 50-inch. They're round, wide tanks that typically have 20-26-inch diameter. Apart from that, these water heaters have connecting pipes between 30-33 inches. This water heater is shorter than five feet, probably shorter in height than most grownups.
Now, these water heaters may be small, but they're extremely versatile. Homeowners popularly know them as 'low boy .' This is because they're primarily installed in houses that don't have additional room for the basement.
These units are designed specifically to take little room and can fit easily in your home's crawl space, a place under the sink counter, within the empty closet, and in the attic. They are much easier to hide! This is the reason why you often see these short water heaters in apartments.
Some heaters are designed to store only about 10 gallons of water; however, some models, particularly ones used for whole-house heating, can take about 30-50-gallons of water. So, the main reason they're short is they have a limited water-storage capacity. If you have a small family with 2-3 persons, the short water heater is a perfect unit to buy.
Since these units are short, they're energy-efficient and easy to transport. And they're comparatively cheaper than tall water heaters.
---
People Also Ask (FAQs)
Can I replace a tall water heater with a short one?
Yes, you can replace a tall water heater with a short one. However, to do so, you've to adjust the plumbing height and make sure the pipes are installed vertically, so you get hot water instantly into the faucets of your rooms.
Can a water heater be too tall?
Yes, a water heater can be too tall. This is primarily because the height of a water heater doesn't diminish its ability to generate hot water. For example, tall heaters from Westinghouse and Rheem can store about 100 gallons of water and provide timely warm water.
What are short water heaters called?
A short water heater is often called the "low boy." They are often set up in homes with a crawl space or attic rather than a garage or basement. The height of the connecting pipe of a small water heater usually ranges between 30 to 33 inches.
How many showers can you take with a 50-gallon water heater?
50-gallon water heaters are the most widely used and installed tanks in the US. This is mainly because it supplies warm water for three to five people. For example, the average shower consumes 17.3 gallons of water. This means you'll have adequate warm water for five people to take a bath in an hour.
---
Conclusion
So, are short or tall water heaters better? Both are effective units and cater to different audiences. For example, tall water heaters have a water storage capacity of about 100 gallons and are best for large families; however, short heaters are perfect for small families due to their smaller water storage capacity of 50 gallons.
Apart from the gallon capacity, the other significant difference is height and required height for connecting pipes.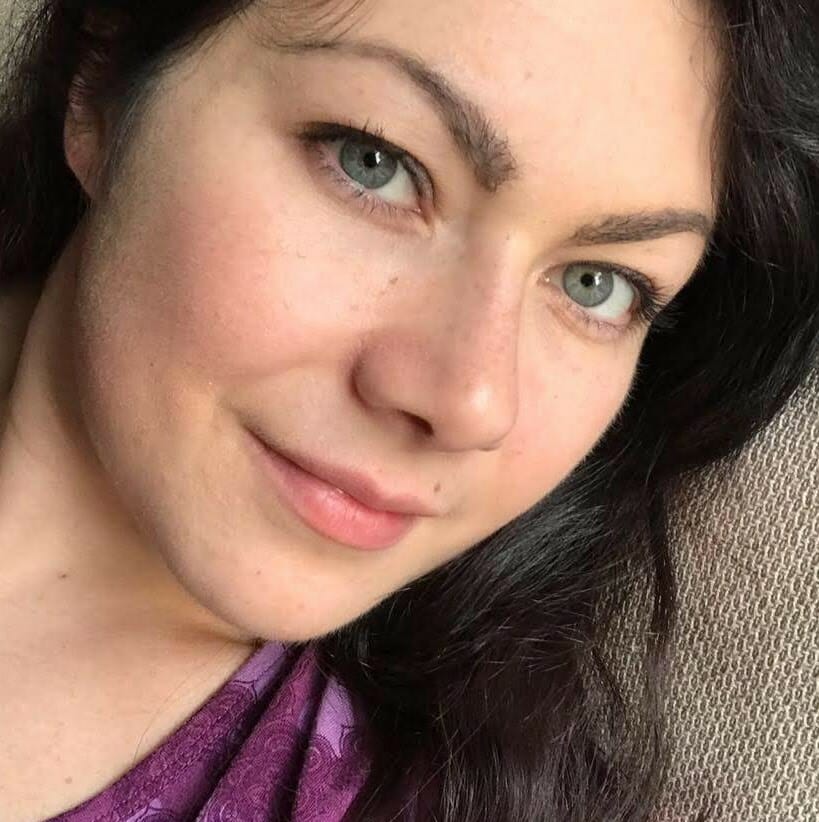 Holly Curell is the editor extraordinaire for Plumbing Lab. Having grown up in Michigan, Holly has spent time living in New York, Virginia, & currently North Carolina, where she lives with her husband & family. Holly loves DIY & has years of experience with at-home plumbing problems that arise from having 3 kids & living in colder climates. When she's not writing about her plumbing knowledge, Holly enjoys reading, hiking & relaxing with family.