With the many different types of kitchen faucets around, choosing the best option can be difficult. Looking to add a sprayer to your sink or save some space?
Look no further! This guide will explore different designs and the components of a faucet to help you choose the right option for your kitchen.
Page Contents (Click Icon To Open/Close)
13 Different Types of Kitchen Faucets
| | | |
| --- | --- | --- |
| | This type pulls directly from the neck and sprays a jet into the sink, and has the option of changing to a spray. With a taller design, the hose pulls down to the basin and clips back into place on the spout. Perfect for filling a pitcher or washing fruits and vegetables. | |
| | Benefits include a longer hose so that it can be pulled out further—ideal for shallow sinks that have smaller drains. The spout fully detaches from the neck and can be used in a 360-degree motion, giving you the freedom to spray in any direction. | |
| | This is the most common faucet on the market. A design made for simplicity; the single handle swivels from left to right to control the temperature and up to control the water flow. It is easier to find the desired temperature as it only takes one hand to swivel the handle into position. | |
| | The two handles control the hot and cold water separately, giving you freedom on the flow of both temperatures. Choosing this faucet gives you more design options with different types of handles and spouts. Installation of this faucet requires the hot and cold hoses to be connected by flexible hoses. | |
| | Similar to the double handles, this faucet is spread wider with no escutcheon on the base. This kitchen faucet gives you more space around your sink and a more minimalist design. It's beneficial with a wider basin, or if you have two basins, as the neck swivels further around. | |
| | The more expensive option of faucet, but with more to offer. Touchless faucets are made with motion sensors, either wave activated or proximity sensor. Designs come with a temperature lever and are usually battery-operated. Better at preventing the spread of harmful germs. | |
| 7. Commercial Style Faucets | This design is for a more professional style in your kitchen. Models can come with multiple outlets for a sprayer and one for the regular faucet. They are more durable and hard-working, giving you a better clean—ideal for a larger kitchen with lots of wall space. | |
| | For a more flexible design, the separate spray comes with the faucet in the center and the sprayer to the side. The hose pulls out and diverts the water with the use of a trigger. It gives you more options when using your kitchen sink to clean and to fill pots or jugs. | |
| | These are attached over a stove or an extension to the main faucet. The pot filler is designed for preparing water to boil. Its use is best for larger kitchens with space to spare. Designs include an extendable arm to reach each portion of the stove, and it can be tucked away neatly after use. | |
| | Slightly different from the touchless, hands free faucets are designed to be switched off at the spout with the back of a hand or installed with a sensor. They also benefit from better prevention of spreading harmful germs. It can also be battery or mains operated. | |
| | Designed for saving space, the wall mounted faucet is not attached to the basin, meaning that you have more room around your sink. The water valve is located in the wall fitting, as well as the hoses, so it is recommended to have a detachable unit to access both. | |
| | This type of faucet comes with a separate spout attached to the side, with the water filtered beforehand. This is used for better quality drinking water and helps to prevent any unwanted minerals from the main spout. | |
| 13. Additional soap dispenser | This faucet has a separate nozzle on the side to dispense soap into your hands. This is to create a neater layout of your sink and to also declutter the sides, giving you a much tidier kitchen layout. The soap dispenser is refilled underneath the sink in the cupboard below. | |
---
Basic Components Of A Kitchen Faucet
The main body of a faucet is constructed to prevent leakage in any way possible. In order for it to control the water, it requires several components:
Faucet Body
The main stem of the faucet. Water flows through to the spout from the hoses below.
Faucet Lever
The lever is used to control the speed of water and the temperature. With a double handled faucet, there are two levers on either side.
Adjusting Ring
Attached to the lever to help control the movement.
Spout
Attached to the body, the water is guided into the sink through the spout.
Aerator
Escutcheon
The base of the faucet – used to hide the fittings and pipes and to prevent objects from damaging the faucet.
'O' Ring
Mounting Nut
This is inserted under the escutcheon to hold the faucet in place on the sink.
Compression Couplings
This connects the hot and cold water together in the main faucet and adjusts each temperature when the levers are in use.
---
What Are Faucets Made Of? (Material Types)
Several materials can be used for your faucet, and each with its own merits. Depending on the style you're aiming for, choosing the right material is just as important as style.
Bronze
Darker in tone, the bronze faucet gives a more rustic and refined style to your sink. But it also requires regular polishing to maintain and could become difficult to upkeep.
Zinc Alloy
This is a mix of zinc and copper to create a brass style. Zinc alloy does not corrode as easily as other materials and fits nicely into a standard kitchen.
Stainless Steel
A good choice for your faucet and the most common metal used. Easy to wipe clean and maintain, but also scratches easier than the others.
Copper
Copper gives you a darker tone with a more classically styled finish. Requires regular polishing to maintain and creates glare in kitchens with lots of natural light.
Plastic
A solid material with the choice of multiple colors to choose from. Be cautious, as it is more prone to chips and breaks and might not fit your kitchen design.
---
People also Ask (FAQs)
What causes corrosion on faucets?
Generally due to hard water – higher mineral content leads to your faucet rusting on the inside and out. There is also the age of your faucet and moisture buildup.
What is the average cost to replace a kitchen faucet?
According to HomeAdvisor, you're looking at an average cost of $251, with a range of $100 - $350, depending on your style and material choice.
Is it hard to change a kitchen faucet? Do I need a plumber to replace the kitchen faucet?
Should my kitchen cabinet pulls match my faucet?
This is a personal choice. Mixing metals generally go well together. Darker pulls with lighter metals will create an eclectic style, and the same metals create a unified look.
Will any faucet fit my sink?
This is dependent on whether you have the correct hole fittings and whether they are spaced correctly – check the faucet is the right size before purchase.
---
Conclusion
The kitchen faucet market is expanding, and it has never been easier to decide what design suits you best. Whether you're looking to improve your water or give yourself a more practical kitchen sink, the possibilities are endless. Good luck!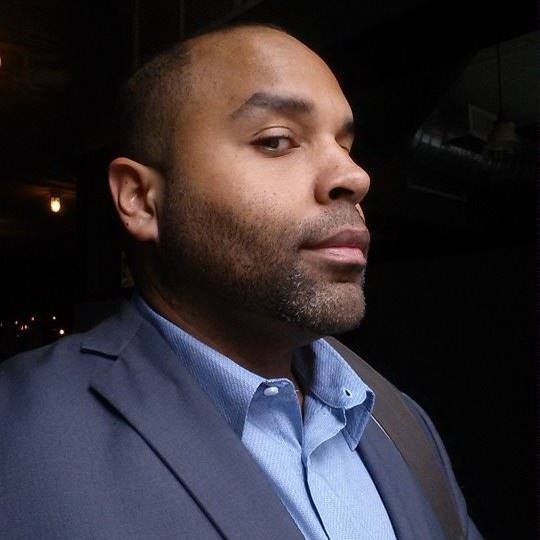 Ian Haynes is an expert writer who has successfully deployed over 500 plumbing pages and other related content. He has an excellent understanding of home plumbing issues and translates his experiences via Plumbing Lab so readers can have a better understanding of common household problems. Outside of his work, Ian likes exploring Brooklyn with his Labrador.