When purchasing a faucet for your home, it is often recommended that you purchase one from a reputable brand. While they may not be a household name yet, VIGO Industries are an award-winning modern faucet and home accessory brand established in the late 2000s.
Based in Manhattan, VIGO creates stylish quality faucets with a more commercial feel than other home faucet brands. While their products are manufactured in China, VIGO Industries design and sell their products in the US.
Faucets are the handle of a tap that controls water temperature and flow before it exits the spout. There are few basic types but limitless designs and styles to choose from; with so many options, it is hardly a surprise that VIGO faucet reviews are incredibly positive.
We have compiled a list of some of the best VIGO faucets to help you decide which is perfect for you.
Page Contents (Click Icon To Open/Close)
Vigo Faucets Compared
| | | | | | | |
| --- | --- | --- | --- | --- | --- | --- |
| | | | | | | |
| | | | | | | |
| | | | | | | |
| | | | | | | |
| | Standard Bathroom - Waterfall | | | | | |
| | Standard Bathroom - Waterfall | | | | | |
| | Standard Bathroom - Waterfall | | | | | |
---
Why Choose Vigo?
When purchasing a VIGO Industries faucet, you are guaranteed a quality product that will last for years to come.
VIGO Industries is a relatively young company, but they have a fresh, modern take on the contemporary home faucet.
Not only this, but VIGO is environmentally conscious and provides faucets that meet or exceed industry environmental, plumbing, and safety standards. These important features are wrapped in a stylish and affordable product that will look perfect in your home.
---
Faucet Buyer's Guide
Style & Finish
There are as many styles and finish options for faucets as there are stars in the sky, so it can be difficult to decide on which is best. Metals such as chrome or stainless steel are common because they are durable and strong. As a rule, pick a faucet that has a similar style or finish to other elements in that room.
For example, if you have a lot of matte black accessories, a matte black faucet would tie the room together.
Size
Fortunately, the size of your room or sink plays a large part in deciding the size of your faucet. For example, a tall arched faucet typically needs a deep bowl sink to prevent splashing. No matter your preference, make sure to measure your sink and space before purchase and check that you can return the faucet if it does not work for you.
Operation
Your gut and individual needs will make most of the decisions for you in terms of operation.
Will you be using your faucet for the kitchen or bathroom?
Faucets typically have one or two handles, but an increasing number of taps are touch-free or button-activated. Two-handled faucets are more traditional while a single or touchless style faucet is much more modern.
Flow Rate
Flow rate is a tricky thing to get right. Some people live in places with low water pressure and need to bear this in mind when purchasing a faucet. Many faucet models have different water flow rates even if they are in the same range; always check the label before purchase.
Durability
In the world of faucets, all-metal builds are the most durable on the market. Often manufacturers will use some or all plastic parts for cheaper construction, which reaps short term benefits but is more expensive in the long run. Metals such as chrome, brass, or stainless steel will last for years to come.
Mounting Style/Installation
Internet forums and sites such as YouTube have made it easier than ever to save money and help novice DIY folks construct their dream homes. Modern faucets even come with features that make installation a breeze. That being said, if you are unsure of what to do it is always helpful to contact a professional for advice or a quote.
Number Of Holes Required
When installing a faucet, a certain number of holes need to be drilled into the countertop for the faucet to fit. Most people tend to purchase faucets with the same number of holes as the previous one or buy a single-hole faucet and install a deck plate over the other holes.
Warranty
Warranties are a fantastic safety net for when the unthinkable happens. Often covering anything from one year to a lifetime, warranties vary depending on the product, model, and parts, so read the label or website carefully to ensure that you know what is covered and for how long after purchase.
---
Special Features Of Vigo Faucets
360 Degree Swivel Spout
With a spout that swivels 360 degrees, you have the most flexible and convenient faucet at your fingertips.
With this innovative and functional VIGO feature, cooking and meal-prep are a breeze, and there is no need to worry about your faucet getting in the way of your daily routine (or that growing pile of dishes in the sink.)
We love it when the most practical features are also the most attractive, and VIGO has really hit the mark with their faucets.
High-Quality Ceramic Disc Cartridge
A faucet's inner parts are prone to corrosion and wear over time, which can lead to leaks and breakages. A vital faucet component, the disc cartridge, commonly needs replacing as it wears down quickly. However, VIGO faucets have high-quality ceramic disc cartridges that endure wearing for longer without need for replacement.
Spring Style Functionality
The exposed spring on certain models of VIGO faucets allows for exceptional control and flexibility in your kitchen without sacrificing its unique style or functionality. The spring is also very easy to clean, making it an incredible feature. While the exposed spring may not suit all tastes, it really elevates the look of a kitchen.
Single-Lever Water And Temperature Control
If you prefer convenience over tradition, then VIGO's single-lever faucets are for you. With one lever, you control water flow and temperature at the same time.
Single lever faucets are modern, fresh, and minimalist. They often take up less space in your kitchen; this makes them ideal for kitchens of any size.
They also typically require fewer holes for installation, as you can see here with this single-hole installation .
---
7 Best Vigo Faucets Reviewed
For the Kitchen
1. VIGO VG02001ST Edison
Currently On Sale
For a genuinely commercial look, this VIGO Edison model is a go-to pick. Available with a deck plate or soap dispenser, this beautiful arching kitchen faucet is available in chrome, stainless steel, matte black, or a combination of steel and black.
The brass interior of this faucet and its high-quality build ensure that the Edison will be a staple in your kitchen for years to come. With a seven-layer finish, smart handle, and a 30-inch pull-down spray head, you never have to worry about compromising style over substance again.
VIGO designed this faucet to be both water-efficient and environmentally friendly, either meeting or excelling industry standard requirements. The lifetime limited warranty on this VIGO Edison faucet means that you can rest easy should the unexpected happen.
For the DIY fans out there, the Edison comes ready to go right out of the box with everything you need to install.
"Was a fun piece to add to a new kitchen. The quality was better than I expected and its looks beautiful. Easy to install." - Customer Christina from NC
---
2. VIGO VG02002CH Harrison
Available in chrome or stainless steel, this sleek pull-down kitchen faucet comes with a dual action spray head for efficient and convenient cleaning. A simplistic and sleek design, this faucet is quality both inside and out thanks to its all brass interior and leak guard protection features.
The lifetime limited warranty has you covered if a leak or malfunction occurs and helps you get your faucet fixed sooner rather than later. Certified as both water efficient and a sustainable product, this easy to install VIGO single hole faucet would make an excellent addition to any home.
What makes its complimentary finishes and elegant design even more special is the fact that this faucet is affordable and does not cost the earth. One happy customer just had to share their thoughts on the Harrison:
"Looks great in my newly remodeled laundry room. Works perfectly and is easy to use."
---
3. VIGO Alexander
If a simple more traditional faucet suits your tastes, try the VIGO Alexander pull-out kitchen faucet. Available with a deck plate or soap dispenser, this faucet has a classic design with a twist.
The single handle easily controls both temperature, and the strong 1.8 GPM water flow, while the dual action pull-out spray head is powerful and comfortable to hold.
The Alexander is highly certified and is both ADA and CALGreen compliant. VIGO has installed a seven-layer premium stainless steel finish that will resist wear, marking, and use for decades while the 360-degree swivel spout gives maximum flexibility in the kitchen.
The all-brass internal construction ensures that this faucet will continue to function smoothly for years to come, but the lifetime limited warranty is there should any unexpected breaches or leaks occur. With everything you need from the mounting hardware to the water lines included, installing this beautiful faucet is as easy as can be.
"Its curved features are constructed from solid brass with a stainless steel finish that resists corrosion and ensures this kitchen faucet will remain a long-lasting, durable fixture in your home." - VIGO
---
4. VIGO VG02007ST Zurich
Another sleek commercial option, the VIGO Zurich stainless steel pull out spray kitchen faucet is a wonderful choice for any kitchen. A fantastic fusion of style and functionality, the dual action options of the pot filler and trigger-activated sprayer combined with the 360-degree spout bring limitless flexibility into your daily routine.
The all brass construction and seven-layer finish, available in chrome or stainless steel, is designed the keep this faucet running perfectly for years. A top quality ceramic disc cartridge is included for optimal faucet function and will resist corrosion and wear for an incredibly long time.
With everything you need for installation included in your purchase, it is easier than ever to install a high-class faucet without hiring a professional.
Carrie from Amesbury was so impressed with the Zurich that she left this glowing review on Wayfair:
"Excellent faucet, nothing cheap here!! Easy to install. Works great. Nothing complicated. I put it together and installed it myself."
---
For the Bathroom
5. VIGO VG01041 Paloma
Currently On Sale
VIGO Paloma 6.75 inch H Single Hole Single...
EASY TO INSTALL: Easy-to-follow instructions...
OPTIMAL FLOW RATE: the faucet conserves water...
EASY TO USE: A single lever controls the...
LONG-LASTING HARDWARE: made from solid brass...
A combination of elegance, quality, and minimalism, the Paloma is a bold statement for any bathroom. This VIGO matte black faucet is beautiful and functional; tarnish and corrosion resistant, water efficient, and ADA compliant. The stylish matte black finish is seven layers deep, making it almost impervious to wear and tear over time.
The all-brass internal construction will last a lifetime, and the single hole mount provides a simple installation process. Not only that, but the Paloma comes with a ceramic disc cartridge that will provide a high-quality function for a long time.
The comfortable single handle controls water flow and temperature with ease to provide a seamless washing experience. Should any malfunctions occur, the lifetime limited warranty has you covered. One of the most stunning waterfall style faucets, guests will be impressed with this bathroom essential.
VIGO customer Katie S writes, "From craftsmanship to the packaging, we were impressed. Bonus, it was easy to install and it follows the look I was going for which was modern farmhouse, with a bohemian twist. Everyone is in love with it - many compliments and it works brilliantly. All my faucets will be VIGO moving forward."
---
6. VIGO VG03024MB NIKO
VIGO Niko 10.5 inch H Single Hole Single...
EASY TO INSTALL: Easy-to-follow instructions...
OPTIMAL FLOW RATE: the faucet conserves water...
EASY TO USE: A single lever controls the...
LONG-LASTING HARDWARE: made from solid brass...
For those looking to bring a spa-like quality to their bathroom, look no further than the NIKO. A fantastic pairing for deep sinks, the VIGO NIKO is a wonderful choice for any bathroom thanks to its height and design. An elegant waterfall faucet, the matte black finish is seven-layers deep and has an all-brass construction for optimal durability.
ADA compliant and eco-friendly, the NIKO meets or exceeds all industry standards and is resistant to corrosion, tarnish, and mineral buildup. The ceramic disc cartridge is built to resist wear over time and will keep your faucet in working order for an extended period.
Your purchase comes with everything you need to install the faucet, including mounting hardware, so DIY fans of any level will have no issues. VIGO waterfall faucet reviews are always glowing, and it is easy to see why. Buzzy could not resist leaving his thoughts on the NIKO:
"You would think that my faucet was a Bentley! The faucet was beautifully packaged and with such care. I would not hesitate to purchase another Vigo faucet if ever needed."
---
7. VIGO Janus
VIGO Janus Glass Vessel Bathroom Sink and...
Sink constructed of solid tempered glass,...
Sink Diameter: 18-in., Height: 5-in., Glass...
Faucet Overall Height: 11.5-in., Spout...
Sink above-counter installation, 1.75-in....
If you have a more artistic or unique style, then the VIGO Janus is for you. A waterfall faucet and sink combination that looks as though it should be in a museum, the Janus is designed to be a luxurious statement piece in your bathroom.
The tempered glass rim combined with a high-quality finish of oil rubbed bronze, chrome, or brushed nickel makes this combo a unique piece of décor. Janus does not prioritize style over substance; it comes with a ceramic disc cartridge, all-brass construction, and is ADA and WaterSense compliant.
VIGO ensured that the Janus is easy to install as it comes with everything you need to put it in your bathroom. If any leaks occur, the lifetime limited warranty covers you for most malfunctions.
On the VIGO website, one customer says, "This is more impressive in person than in the photo! It is heavy (good thing) and the quality is outstanding! Guests almost gasp with delight when they see the sink. I've heard so many times, "I love your sink!". The copper detailing on the outside is gorgeous, and the glass covering it on the inside makes it easy to clean!"
---
Vigo Faucet Types
Pull Down Vs. Pull Out
As the name implies, a pull-down or pull out faucet allows you to pull the spout in a particular direction for more convenient washing and access.
Pull down faucets are often wonderfully designed but are not always suitable for low-pressure areas. Pull out faucets are less common in homes but offer shorter spouts and space conserving designs.
Vessel Vs. Waterfall
One big factor when choosing a faucet is deciding what type of flow you would prefer. A vessel faucet is a standard faucet style that provides a concentrated, powerful stream of water.
A waterfall style faucet, as the name implies, gives a lower and more spread flow of water in a waterfall style. Vessel faucets are the more common type, but waterfall faucets bring a certain flair to your décor.
---
Installation Of VIGO Faucets
When installing a faucet, it can be challenging to figure out how much it will cost. Having the tools on hand yourself means that you only need to account for the cost of the faucet. On average, installing a faucet costs between $50 and $550.
However, if you are inexperienced or unsure, hiring a plumber can be a lifesaver. Though hiring a professional may seem costly, it means that you have their experience, speed, and insider knowledge on hand with no effort from you.
---
VIGO Faucet Maintenance
A top priority when it comes to maintaining VIGO faucet parts is regular cleaning and maintenance. Wiping the faucet and sink down after every use and checking for leaks or issues once a week can prevent any unwanted surprises in the future.
When cleaning, make sure to use a cloth bathed in soap and warm water and avoid harsh abrasive chemicals; they strip away the finish and can void a warranty claim.
---
Common Faucet Issues & Problems
Limescale Buildup
Limescale, or hard water, is water that contains a high level of minerals and other elements that build in your faucet over time. Some faucets come with self-cleaning or easy-clean systems, which can be helpful.
If your faucet does not have these features, soak the built-up areas in clear vinegar with baking soda or limescale remover overnight and scrub the area with a toothbrush the next morning. Repeat if necessary.
Corroded Parts
Corroded or heavily rusted parts of a faucet must be replaced immediately. Fortunately, VIGO faucet replacement parts are available online through VIGO itself or sites such as Amazon. Always read the label and double check if the parts are covered under your warranty.
Stiff Spout
Having a stiff spout is incredibly inconvenient, but there are ways around it. Check your hoses first and move the spout tube from side to side to break down any lingering mineral deposits. If your spout is newly installed, give it a few days to 'break in' first. If the spout is still stiff, contact VIGO directly for support.
Leaky Faucet
One of the most common faucet problems, a leaky faucet is not as difficult as it seems to fix. Inspect each faucet part to determine where the leak is coming from first, then try tightening the area.
Check your water supply and other faucet parts for corroded elements and confirm if your water pressure is too high. If necessary, contact VIGO for replacement parts.
Finish Issues
A faucet's finish can wear, chip, or flake over time. While VIGO's seven-layer coating should prevent wear for a long time, if your finish is wearing thin, it is best to contact VIGO directly. Check if it is covered on warranty or purchase a new faucet via their website or Amazon.
---
People Also Ask (FAQs)
How do I contact VIGO for assistance?
VIGO make it incredibly easy to contact them for support or to discuss your warranty. To contact VIGO for assistance, you can either call 1-866-591-7792 during their operating hours of 8:30-5:30 EST, talk to the live chat team for instant support or fill in this contact form on their website.
How do I make a warranty claim for my VIGO faucet?
To register your warranty, fill in this form on VIGO's website to view and potentially extend your warranty depending on the product and model. Alternatively, you can contact VIGO via this telephone number 1-866-591-7792 or this contact form on their website to make a warranty claim for your faucet.
What is the price range of these models on our list?
Purchasing a faucet can be incredibly expensive – and that is before you take delivery costs into account. We recommend purchasing from VIGO directly or through Amazon to get a good deal. The prices for our products listed above range from just under $100 to over $300. Prices may change over time, depending on sales and availability.
What is a good place to buy new VIGO faucets and older parts?
While local hardware stores and VIGO's website are both excellent choices when looking for new faucets or old parts, there is another option.
On Amazon, you can see a wide range of models, parts, and prices all rated and reviewed by other customers. Not only that but, as your details are already there, it takes a few clicks and no hassle to order the necessary items ready for the next day.
---
Conclusion
With their stylish and industrial designs, high-quality products, and reasonable prices, it is easy to see why more and more people are purchasing VIGO faucets for their homes.
While VIGO faucets are excellent, we recommend the VIGO VG02001ST Edison for your kitchen and the VIGO VG01041 Paloma for your bathroom. If you want to shop around, try this article on our website for more inspiration.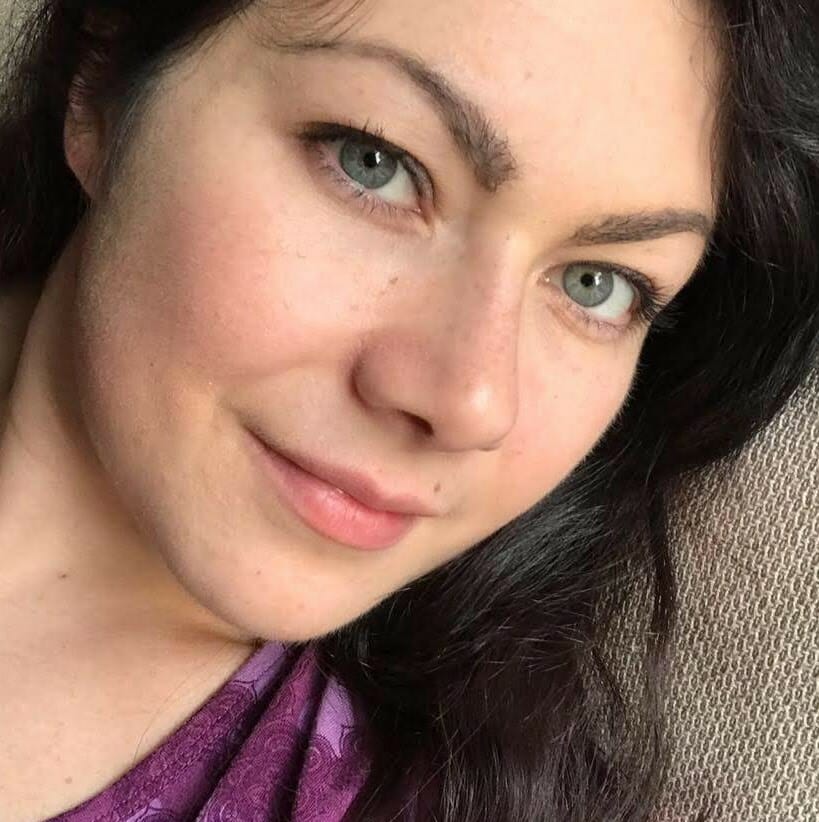 Holly Curell is the editor extraordinaire for Plumbing Lab. Having grown up in Michigan, Holly has spent time living in New York, Virginia, & currently North Carolina, where she lives with her husband & family. Holly loves DIY & has years of experience with at-home plumbing problems that arise from having 3 kids & living in colder climates. When she's not writing about her plumbing knowledge, Holly enjoys reading, hiking & relaxing with family.