Heating the water in your home is an essential aspect for many reasons. Cooking, cleaning, and disinfecting are only the primary reasons. What may be more important, though, is the heater used to heat that water.
There are many water heater brands, styles, and options to choose from, and once you start looking, it can get confusing. In this article, we examine the Whirlpool range of water heaters. We will look at the various types, their pros and cons, and rate them compared to other major brands.
If you are in the market for a new water heater, this review can help you decide if Whirlpool is the best water heater for your needs.
Page Contents (Click Icon To Open/Close)
History Of The Whirlpool Water Heater Company
Whirlpool has built appliances to help homeowners for over 110 years now. Starting with a humble beginning, the company's head Lou Upton invested in a failing company and lost everything. As an incentive, he was offered anything of value from the failed company, of which he took the patents on a home washing machine.
After adding an electric motor and filing for a new patent, the Upton Machine Company was born. With 15 employees, the company began to grow, resize, and create new machines to improve home life.
After WWII, the washing machine division took off, doubling in size and profit almost every year. Eventually, the company took over Maytag and began production in all corners of the world. Today, the company boasts modern solutions to home and kitchen life. This includes water heaters, one small division of a vast company that no longer exists.
Different Ty

pes Of Whirlpool Water Heaters
Whirlpool made water heaters under the supervision and control of AO Smith. Now that the Whirlpool division has been absorbed, the brand of water heaters is no longer in production. However, through online retailers and smaller local shops, their products can still be found.
Whirlpool water heaters came in two primary forms, gas and electric. The gas fueled heaters were the less popular models, but offered the most in terms of heating ability and fuel savings. Not only would these heaters run on natural gas, but also propane gas.
The ability to use a dual-fueled water heater meant you theoretically always had hot water. The safety features included are discussed in more detail below. There aren't any Whirlpool tankless gas water heaters, though, as the company didn't make it that far into their innovations before being absorbed.
Thinking of a tankless gas heater - check out these picks.
The more popular models were the electric fueled units that were as efficient as they were reliable. Electric water heaters come with dry fire protection, additional safety sensors, and in sizes ranging from 20 gallons to 120 gallons.
Again, there weren't any tankless models made, but the full tank models you can still find for sale today are more than adequate for most whole-home water heating needs.
---
Why Choose The Whirlpool Brand?
Because it is possible to still buy a new-in-box Whirlpool water heater (and some even with a warranty), it is also important to note why you would want to. Here are a few top reasons to consider the brand.
All of the water heater types, styles, and sizes are produced and manufactured right here in the USA. Almost all of the parts internal to the units are manufactured right here as well. A few exceptions, such as the Piezo ignition systems, are assembled here, but parts may come from other countries.
You can get a water heater that has a tank capacity to fit your needs. Whether you need specialized water heating for a single room or under cabinet, you can find smaller, 20 gallon models that install almost anywhere. For whole-home situations, you can supply up to 80 gallons of hot water at any time.
Each model comes with a host of safety features that include dry fire protection, flame sensors that prevent backdrafts of flames. Noxious fume sensors are also included on gas models to help eliminate CO2 and Nox gasses from building up in the cabinet.
Trusted & Widely Known Brand
Whirlpool has been around for over 110 years, and they don't show any signs of slowing down. While the water heater division is now defunct, the brand has great recognition, trusted for their reliability, durability, and longevity.
Unique Features Of Whirlpool Hot Water Heaters
Aside from the brand recognition and other aspects featured above, there are some specialized reasons to choose a Whirlpool water heater. Let's take a closer look.
Every gas fueled model of the Whirlpool line was rated as No-NOx or Low-NOx emission standard. This means that the Nitrous Oxide produced from burning gasses was limited and not allowed to escape the internal combustion chamber.
While this may seem like a standard option for any gas fueled water heater, it is not. Many brands don't offer Low-NOx emission standards on all of their units.
The combustion chamber on gas fueled water heaters is a weak spot for many brands and can cause dry fire burning, gas leaks, and other dangerous aspects. The Whirlpool models offered a double-sealed fire chamber with a flame lock to prevent flames from exiting the chamber, drastically reducing the chance of a fire or worse due to the storage area or stored items alongside a water heater.
This is a safety feature all gas fueled units should have.
Self Diagnostic Electronic Gas Control
When things do happen to go wrong, it can be challenging to identify the root cause of the problem. With the Whirlpool self-diagnosis gas control, the electronic microprocessor could diagnose and, in many instances, resolve more minor issues--alerting you to ones beyond its capabilities.
Non-CFC Polyurethane Foam Insulation
Going green and being environmentally friendly is a big part of the brand and what they stand for. Ensuring that the insulation foam between the inner and outer tanks are non-CFC is not only important to the company but to the consumer as well.
Ignition of the fuel gases can be difficult on some models. Push-button Piezo igniters aren't as common as they should be. You don't need to turn dials and light matches anymore. The electric igniter can start the pilot light in seconds and keep it lit without more than the use of your finger or thumb.
Dry firing is when the heating element or burner is heated when there is not enough water in the tank. It can cause an internal fire, burning, or shorting out the system. Sensors are included in all Whirlpool models that test the water level, ensure the water supply is flowing, and will prevent the system from turning on if water levels are too low.
The nozzle inside the water inlet valve is set to spray instead of a stream that allows the water to disperse in different areas of the tank. This allows the water to swirl, and sediments and minerals to not settle in the tank. It keeps the tank cleaner longer and helps prevent corrosion.
---
Whirlpool Hot Water Heaters Reviewed
In its day, Whirlpool manufactured three types of water heaters, electric, natural gas, and liquid propane. Each type had multiple styles and options, as well as capacities and safety features. Let's break down the line ups by type for a closer look.
The electric tanked water heaters came in a wide variety of sizes. You could get a standard full-sized tank set up in 30 to 80 gallon capacities or opt for a smaller, point-of-use model.
These smaller models are installed under cabinets or in laundry rooms to supply hot water as needed to specific areas of the home.
The point of use models started at 10 gallons and could be found up to just over 20 gallons in size.
Each electric model, though, was capable of even heat distribution and quick heating to reduce wait time. They also included safety features that prevented overflow, dry firing, and leaking.
When looking at the electric models, the installation was fairly straightforward and caused no hardships for installers at all. This helps keep installation costs to a minimum, saving you even more money on an already affordable unit.
The warranties offered by the electric models depended on the type of model you purchased. They came in the standard 6, 9 or 12-year varieties Whirlpool offers, with most models having a 6-year option.
| | |
| --- | --- |
| | |
| | |
| | |
| | Average about 105 Gallons Per Minute |
| | Double-wall stainless steel construction |
| | Average installation costs ranged from $800 to $1500 |
| | Higher efficiency ranges cost as little as $231 per year, up to $500 per year |
| | Temperature control, dry fire protection, auto shut-off. |
| | |
The natural gas models are also tanked versions but come in more styles and sizes. The tanks range between 30 and 120 gallons, but there are special models, too.
You can find full-sized units for typical closet installation, but they also have specialized models for small area installs, mobile homes, and RVs.
The units are solidly built with double-wall construction that keeps the warmth in.
In addition, the dense foam core helps prevent heat loss when the unit is not running so your heated water lasts longer, lowering the use of gas and eventually your overall operational costs.
The heat output will also depend on the size of the unit itself, but generally, you will find a high first hour rate and a steady, common flow rate. The efficiency of the gas fueled models isn't the highest in the industry, but they are economical models that provide excellent heating ability.
With Piezo igniters, Low- and No-NOx units, you can also rest assured the models are safe and reliable. Other safety features include safety and automatic shut-offs with sensors for gas and leak detection.
| | |
| --- | --- |
| | |
| | |
| | |
| | Over 110 Gallons Per Minute |
| | Double-walled stainless steel with foam core |
| | Average gas water tank installations will range between $1500 and $3000 |
| | Natural gas averages about $32 to $41 per month |
| | NOx sensors, auto shut-off, dry fire prevention |
| | |
The propane-fueled models are the smallest line of the brand but are still important to the list. With propane-fueled models, you have a more limited size with tank ranges from 30 to 50 gallons.
There are 10 models to choose from, but the differences are either 30, 40, or 50 gallon tanks, tall or short sizes and light or dark colors. When you break it all down, though, there are only 5 different models. Only the 30 and 40 gallon models come in short options, and the 50 gallon only comes in tall tank size.
Like the natural gas models, propane units also utilize Piezo igniters, sensors, and auto shut-off safety features. The only difference is the fuel source and tank capacities. Both types provide double-walled insulation with foam-filled cores to prevent heat loss, too.
RVs and mobile homes with propane lines can utilize these water heaters and easily drain them when it is time to move to a new spot or just to winterize the system over the colder months. The main difference here was the warranty, with propane-fueled models only having a 6-year option.
| | |
| --- | --- |
| | |
| | |
| | |
| | Over 110 Gallons Per Minute |
| | Double-walled stainless steel with foam core |
| | Average gas water tank installations will range between $1500 and $3000 |
| | Natural gas averages about $32 to $41 per month |
| | NOx sensors, auto shut-off, dry fire prevention |
| | |
Comparisons With Other Hot Water Heater Brands
While finding a Whirlpool water heater is getting harder and harder, it is still possible. Should you bother? We compare with other well-known brands to find out.
Whirlpool Vs Bradford White
Bradford White is arguably the best premium water heater brand on the market right now. The quality of the components and size of the company makes it a force in the home HVAC and appliance markets.
The cost will be higher than most other brands, but you have a lot of choices. With tanked and tankless models, in both gas (natural and propane) or electric, you are sure to find a size and type to suit your needs.
Of course, the biggest benefit is that Bradford White is still in production and available through your local contractor for installation. While Whirlpool models may be less expensive but harder to find, the prices may go up.
Rheem is one of the most popular brands of home heating and cooling equipment and is recognized in most parts of the world. A Rheem tankless water heater is affordable and high quality, providing your home with the needed hot water.
The quality of the build and components are on par with Whirlpool, and they have the same safety features, including dry fire protection, overflow sensors, and Low-NOx emissions. Once again, though, Rheem is still in production where Whirlpool will be a secondhand or limited chance purchase.
The warranty for Rheem is also fairly good, making them a popular choice. Installation costs are also about the same as a Whirlpool unit, but with a new model, longer warranty, and the latest features, Rheem tanked water heaters are a more sensible choice.
When Whirlpool started farming out the construction and manufacture of their water heaters, AO Smith was the company they turned to. For the last run of Whirlpool water heaters, all parts, components, and manufacture were essentially an AO Smith water heater with a Whirlpool nameplate.
This makes the final run more durable, reliable, and expensive than previous runs. The actual AO Smith models are premium quality that rival Bradford White in cost, durability, and longevity.
If you can find a late-model Whirlpool new in box, it will contain mostly AO Smith parts which can be a great deal for you. However, if you want to be sure and have the room in your budget, an actual AO Smith would be a better option.
---
Where Can You Buy Whirlpool Water Heaters?
If you go to the water heater page on the Whirlpool website, you will find a toll-free number and an apology for not selling the units anymore. Past purchases can still be serviced, and the warranty will remain until the coverage term lapses.
However, if you want to buy a new Whirlpool model, you are stuck shopping through 3rd party vendor sites like Amazon or eBay. In some regions, contractors and installers that carry stock may have a few units remaining in inventory.
You will need to find a professional contractor and ask about their inventory. More information about finding a contractor is found below.
---
Whirlpool Warranty Information
The Whirlpool warranty for water heaters is no more. However, it is important to note that previous purchases will still be honored, serviced and repaired in accordance with the warranty that was in place when you made the purchase.
New purchases now will come as-is without a warranty from Whirlpool. However, certain dealers and retailers that still carry a Whirlpool unit in stock and install it for you may offer a warranty in its place. This is up to the individual contractor, though, and not a certainty.
---
Installation Of Whirlpool Hot Water Systems
Installation of a Whirlpool water heater should be left to a professional contractor. Because there isn't a warranty with professional installation, you may be able to get at least a labor warranty out of the deal.
Aside from finding a contractor with a Whirlpool unit in stock, you need to ensure the professional is honest, upfront, and well-vetted. We can help with that. We have partnered with Networx to give you free access to trusted pros in your area.
Simply fill out the form on the app and click submit to be in contact with up to 4 contractors in your area that have background and licenses checks and full reviews.
Whirlpool Water Heater Maintenance
Some general care and maintenance are needed to keep your Whirlpool water heater working at optimal performance levels.
At this point, with the brand now gone, if your unit is still in warranty, it is best to contact Whirlpool and the service department to have them work on it. If you are no longer under warranty, there are some things you can do yourself, such as flushing the system. However, you may want to first check with your installer.
Some installers will offer a maintenance warranty where they will (usually for a small fee or the cost of parts) come and maintain your system for you. This is a great way to save time and effort without a huge cost.
Some things that need to be done are regular inspections of the valves, igniter, and wiring. Any damage or faulty connections can cause problems down the road and need to be addressed.
You can also replace the heating coil in electric models or the thermocouple fairly easily. For other troubleshooting tips, you can use the quick reference chart below. It offers some suggestions for the most common problems with water heaters and their possible solutions.
| | | |
| --- | --- | --- |
| | Pilot light (gas models) or circuit breaker (electric) off or out | Check the circuit breaker and reset panel or relight pilot light |
| | Corrosion of inner tank or damage to outer tank | Turn off power and water supply. Call installer for diagnosis |
| Pilot light will not light | | |
| Pilot lights but won't stay lit | Gas valve or gas line clogged | Ensure valve is fully open or call professional for diagnosis |
| Water temperature not hot enough | Temperature setting too low, thermostat burnt out | Adjust both thermostats to the same setting, replace the broken thermostat. |
Whirlpool Replacement Parts
Whirlpool makes replacement parts for all of their systems, and the water heater is no exception. Of course, the production of new parts is limited to the registered models still under warranty, so it can be challenging to get the right part for your particular unit.
The best option is to contact your installer or contractor to see if they have or can get the named part for you. Otherwise, you can check with small, local retailers that may carry older parts for your particular model or look online at places like Amazon.
Just be sure when you are looking for the thermocouple or anode rods that you have your serial and model numbers handy. You will need to verify the part you are buying is made to fit your model number.
There are also Whirlpool tune-up kits that come with a thermostat, thermocouple, and extra set or mounting screws and wires to help you do a larger replacement project all at once.
People Also Ask (FAQs)
How do I tell what year my Whirlpool water he

ater is?
When looking for the date your Whirlpool water heater was manufactured, you only need to locate the serial number. The number will have a 2-digit number for the month and a 2-digit number for the year that make up the first four numbers. So, for example, a serial number that begins "1005" will have been made in October (10th month), 20(05).
How long does a Whirlpool water heater last?
Whirlpool water heaters are designed and built to last. You will easily get 8 to 12 years from a Whirlpool unit. With proper care and regular inspections, your water heater should give you no issues and even heating for at least a decade.
How do you unlock the Whirlpool energy smart water heater?
On the touch screen interface, you will sometimes find a lock icon. When you see this, it means the interface is locked, and any changes you want to make cannot be made. To unlock the water heater, you need to press the lock button on the interface and hold it for 5 seconds. After 5 seconds, the lock icon will disappear from the screen, and the system is open.
How do you change the thermocouple on a Whirlpool water heater?
Thermocouple replacement is fairly straightforward but can be difficult because of space restrictions. The thermocouple is a part of the burner plate, and it is recommended you remove the entire plate for easier access. The thermocouple is held on by three screws and a red lead and a white lead. You need to remove all five parts, pull the thermocouple away from the heating plate and install the new one using the same leads and screws.
How do you replace the heating element in a Whirlpool water heater?
The heating element is similar to the thermocouple in that it is a part of the burner plate system and can be changed as a DIY project. Once again, you should remove the burner plate assembly for more room. With this part, though, you are removing the entire assembly, so the water heater will need to be shut off and drained.
Once drained and powered off, you can remove the assembly, disconnect the heating element and place the new one in its spot. Make sure all connections are snug and secure, and then refill and restart the water heater.
---
Conclusion
Whirlpool made excellent budget-friendly water heaters for a long time. When the division started to go down, manufacturing and production were moved to AO Smith, who handled it for a few years.
In the end, Whirlpool decided to focus more on home appliances and kitchen goods and dropped the water heater department completely. Today, the last models are still being sold (and are still worth it if you can find one) but are getting harder to locate.
If you can get a whirlpool water heater installed, you will have a new decade of hot water at your fingertips.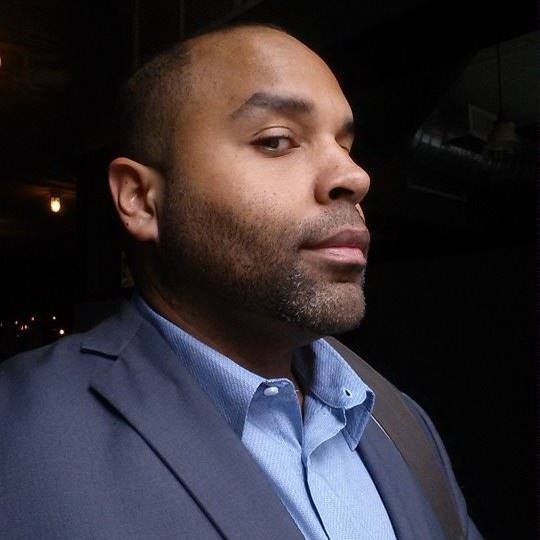 Ian Haynes is an expert writer who has successfully deployed over 500 plumbing pages and other related content. He has an excellent understanding of home plumbing issues and translates his experiences via Plumbing Lab so readers can have a better understanding of common household problems. Outside of his work, Ian likes exploring Brooklyn with his Labrador.