Your bathroom is one of the most important rooms in your home and at the center of the bathroom is your sink. To have the right sink, you need to have the right faucet, which is often something people overlook. You need a faucet that functions well, looks good and suits your décor, or you can ruin the whole look of your bathroom.
There are many different options available, but when it comes to faucets, you need to establish whether you want a widespread or centerset model. This guide will compare widespread vs. centerset faucets and provide clear pros and cons for each so you can make an informed choice.
Page Contents (Click Icon To Open/Close)
What Is A Widespread Faucet?
Widespread faucets are the more modern option and are being seen in more homes every year. Unlike traditional faucets, widespread faucets are made up of three parts, one for the faucet and one for each handle. This means you'll need 3 mounting holes in your sink, one for each component.
Widespread faucets offer greater flexibility because you can adjust the distance between the handles and the faucet. Generally, they are 8 inches apart, but you can increase that up to 16 inches or more if needed. Widespread faucets are slightly more challenging to fit because you need to connect them to your plumbing in 3 places rather than one. However, the plumbing and connections are hidden underneath the sink, making the widespread faucet look more elegant and refined.
Widespread faucets work well in corner sinks or where you need a side spout, and are well suited for larger bathrooms with more space. They offer a more modern design and are best suited for an up-to-date bathroom, but you can still find a range of designs to suit your existing decor.
Alongside widespread faucets, you'll also find mini widespread faucets. These are designed the same way but have a smaller gap between the handles and spout, making them more compact.
Homeowners are starting to choose widespread faucets because they look great and suit a modern look. The flexibility works in an unconventional space and allows them to be used in large or small bathrooms.
---
Pros & Cons Of A Widespread Faucet
Widespread faucets have a specific design that offers a range of benefits:
Flexibility
Widespread faucets have three separate components that can be fitted independently, giving you more control over how they're set out and the space that's taken up. The handles and spout can be anywhere from 8 inches to 16 inches apart.
Better aesthetics
Widespread faucets are much more stylish and offer a modern, elegant look that you just can't get with other faucets.
Versatility
Widespread faucets can be used with one handle or two, allowing you greater versatility with the faucet. You also have the option of mini widespread faucets, which take up less space.
Hidden plumbing
All your plumbing is underneath with a widespread faucet, helping give a clean and simple look.
There are, however, a few downsides to a widespread faucet:
---
What is a Centerset Faucet?
A centerset faucet is the most common type of faucet available, and you'll see them in almost every home. They come as a single unit with three connected elements, the spout, and two taps. They are designed for basins with one mounting hole that the faucet can be fitted into.
There are two main types, 4-inch centerset faucets or 8-inch faucets. This, as you would expect, describes the size of the faucet, and the choice you make will be determined by the size and shape of your sink. The 4-inch centerset, sometimes referred to as a mini-spread, is the more popular of the two, but you'll find plenty of different models and designs for both.
Centerset faucets are well suited for compact bathrooms because they take up less space than widespread models. They're well suited in more traditional bathrooms with a less modern feel, but there are so many models available to choose from you can find something to suit every design. They work well in drop-in sinks but not so well in undermount sinks.
Homeowners have often gone with centerset faucets as the traditional choice. They're functional, easy to fit, and don't take up too much space. They're less stylish than widespread faucets but really useful and functional.
---
Pros & Cons of a Centerset Faucet
Centerset faucets offer a range of benefits:
Simple fitting
Centersets only have one mounting hole, so they're generally easier to fit into your sink. However, you will need to be precise with your measurements to avoid any issues.
Compact
Centerset faucets are really compact, particularly if you go for the 4-inch model, so they're well suited for even the smallest bathroom sink.
Massive variety
The popularity of the centerset faucet makes it the most produced on the market. This means there's the greatest amount of choice in terms of makes, models, and designs.
More affordable
Centerset faucets are considered to be very affordable, so they're accessible no matter what budget you have.
---
Widespread Vs. Centerset Faucet: How They Differ & Which Is Best?
Both widespread and centerset faucets have their pros and cons, and there's a lot to consider before making your choice:
Types and size of sink
Widespread faucets are better suited for larger sinks and compatible with most types of sink. Centerset faucets are smaller and can look out of place on a very large sink. They're best suited for a smaller sink in a smaller bathroom.
Mounting holes
Widespread faucets need 3 different mounting holes for each component to fit in, whereas a centerset faucet only needs 1 mounting hole. You can drill extra holes or put covers on extra holes if they aren't needed, but it's often easier to use what you have.
Design preference
Centerset faucets offer a more traditional look and feel, whereas widespread faucets are considered more stylish. For a modern bathroom, you should explore widespread options to help enhance the look of your bathroom, but for everything else, a centerset faucet will work.
Quality and durability
Whether opting for a centerset faucet or a widespread faucet, you should always look for a high quality, durable model. Widespread models are generally a bit more expensive and higher quality, and they have the advantage that you can replace each part individually if it becomes damaged.
Ease of installation
Centerset faucets are easier to install with a single fitting into your plumbing. Widespread faucets have all the plumbing hidden underneath the sink and require 3 separate holes, so they can be more challenging.
Before choosing your faucet, you should consider each of these factors to determine the best type for you.
---
People Also Ask (FAQs)
Can you replace a centerset faucet with a widespread faucet?
Technically yes, but you will need to drill extra mounting holes to fit the other components in.
What is an 8 inch widespread faucet?
This is a widespread faucet where the handles are separated by 8 inches.
What does a 4-inch centerset faucet mean?
A 4-inch centerset faucet has handles that are 4 inches away from each other.
Should the faucet line up with drain?
For optimum drainage, then you should line your faucet up with the drain. This will also limit any splashback. However, it isn't essential that it fully lines up and the sink will still be usable without it.
What is the difference between widespread and mini widespread faucets?
These faucets are identical, except a widespread faucet has a gap of 8 inches between the handles, and a mini widespread faucet has a gap of 4 inches between the parts.
---
Conclusion
Getting the right bathroom faucet can make or break a bathroom sink. Both widespread faucets and centerset faucets have a range of pros and cons, but generally, for larger bathrooms, you'll want a widespread and for smaller a centerset. No matter what faucet you choose, you should always look for quality materials and a good build quality. This will help ensure your widespread or centerset faucet lasts longer and gives you better value for money.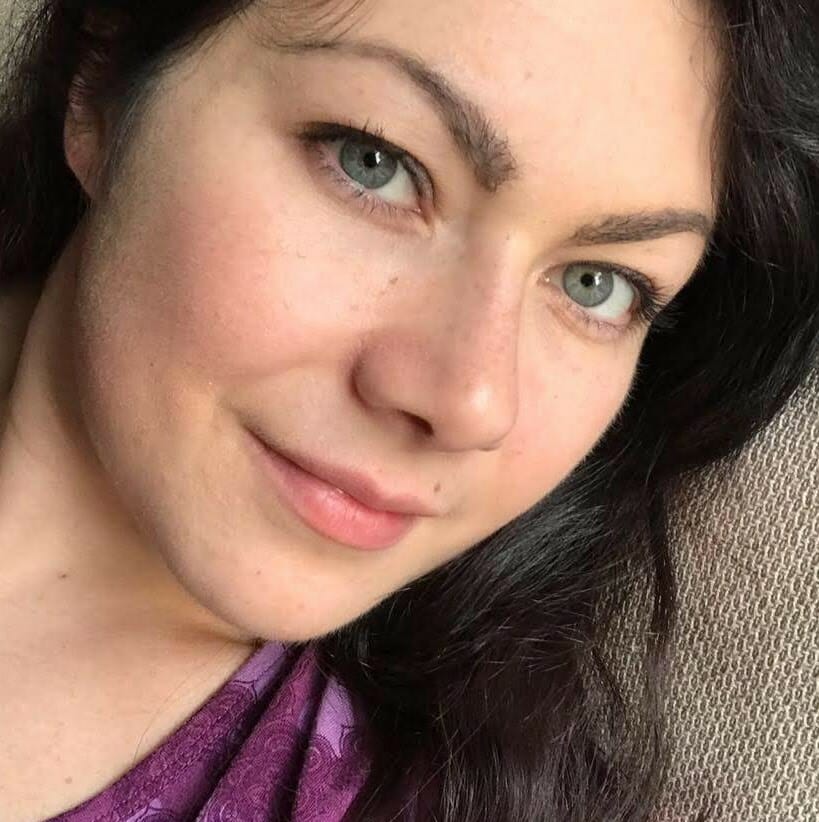 Holly Curell is the editor extraordinaire for Plumbing Lab. Having grown up in Michigan, Holly has spent time living in New York, Virginia, & currently North Carolina, where she lives with her husband & family. Holly loves DIY & has years of experience with at-home plumbing problems that arise from having 3 kids & living in colder climates. When she's not writing about her plumbing knowledge, Holly enjoys reading, hiking & relaxing with family.