Commercial toilets differ slightly from regular household models. We explain the differences in detail throughout this article so you can find the best commercial toilet for your cafe, restaurant, bar or work space.
Industrial models often cater high volume and different flushing mechanisms and require an alternative setup and maintenance strategy.
When buying, we recommend American Standard toilets for excellence in quality while also remaining affordable. Learn more below as we uncover the top commercial brands on the market.
Page Contents (Click Icon To Open/Close)
Commercial Toilets Compared
| | | | | | |
| --- | --- | --- | --- | --- | --- |
| | American Standard 2467.100.020 | | | | |
| | TOTO Floor-Mounted, CT705EN#01 | | | | |
| | American Standard 2004.314.020 | | | | |
| | American Standard 3451.001.020 Madera | | | | |
| | American Standard Madera 2234.001.020 | | | | |
Advantages of Flushometer Valve Toilets
A commercial tankless toilet with a flushometer valve is the ideal option for restrooms in commercial buildings that are heavily used.
These bathrooms aren't like the ones you have at home, where someone only visits the toilet every few hours or so.
The toilets in a commercial restroom will be flushed way more often, especially in high-traffic buildings like airports.
Traditional toilets where the water is pushed from a tank through the bowl aren't sufficient for commercial bathrooms with frequent use.
First of all, the tank takes too long to fill up. With a toilet that is being used as frequently as one in an airport or restaurant, this is a significant problem.
Luckily, a flushometer valve system does not have a tank that needs to be filled. The water is coming directly from the pipelines with the opening of a valve instead of a tank.
On top of that main advantage, flushometer valve toilets also have higher pressure. They do not use gravity like traditional toilets, but instead, they utilize water and air pressure. This creates a more powerful flush, ensuring that everything is cleared from the bowl.
But just because it is more powerful does not mean it uses more water. Flushometer valve toilets conserve more water than the average residential toilet.[1]
---
5 Best Commercial Toilets Reviewed
1. American Standard 2467.100.020
Product Specifications
| | |
| --- | --- |
| | |
| | Right Height/comfort height |
| | |
| | |
| | |
This American Standard 2467.100.020 model is my top pick for the best toilet for commercial use. It is a 2-piece unit made from durable vitreous china, perfect for withstanding the frequency of use common in an industrial bathroom.
This elongated toilet uses a pressure-assisted flushing system, utilizing the forces of both gravity and pressure to effectively push all waste down and through the drain.[2]
Another feature that makes this perfect for commercial use is its water efficiency. It has ultra-low water consumption, consuming only 1.1 GPF.
This is 31% less than the average commercial toilet. On top of this, it is effortless to keep clean since the surface is enhanced with an Ever Clean coating.
No one will have trouble using this toilet since it is comfort height and meets ADA standards at 20.5 inches high. American Standard has gone above and beyond since the ADA only requires a minimum of 17 inches.
However, this means that small children could have a difficult time using this toilet. But overall, this American Standard is a fantastic choice for both commercial and residential bathrooms.
See Related - 6 Best Elongated Toilets Reviewed
"A water saving toilet that takes care of everything with a single flush. Quickly refills so any noise is minimized. The footprint was very close to the old toilet but the tank is narrower. Overall we were happy enough that we had a second one installed in our home." - Reviewer Steve on the American Standard website [3]
---
2. TOTO Floor-Mounted, CT705EN#01
The TOTO CT705EN#01 commercial toilet uses a flushometer valve system, but keep in mind that the toilet bowl does not come included with the valve. The flushometer system means that it is efficient on water consumption, using just 1.28 GPF.
Since the flush uses pressure instead of gravity, it is extremely powerful. This is ideal for commercial toilets that are frequently used; a powerful flush keeps the bowl as clean as possible.
This elongated toilet comes in cotton white, and you have the option of adding a SanaGloss ceramic glaze. The glaze acts as a protective coating to prevent debris, mold, and germs from sticking to the porcelain surface.
The SanaGloss is highly recommended for commercial use since bacteria are much more likely to spread in frequently-used restrooms.
"Powerful and quiet, this toilet offers innovations and performance for every commercial space. This model is designed to work with the TOTO High-Efficiency EcoPower Flush Valves, which feature low water consumption and siphon jet action." - Toto [4]
Negative feedback is that the flushometer valve and seat must be purchased separately. However, this is not uncommon, and some people like this since there is more freedom in choosing a seat and valve.
Also, this model might be slightly short for some people since it is just 14.4 inches high, less than the ADA standards.
See Our Review - Toto Toilet Reviews: Brand Comparisons For Your Bathroom
---
3. American Standard 2004.314.020
This American Standard ADA commercial toilet comes in either a white or linen finish. Like all American Standards, the EverClean surface inhibits the growth of bacteria and prevents stains, a significant benefit for commercial toilet use.
The one-piece unit means that it is easy to install, primarily since it utilizes a tank rather than a flushometer valve.
The best feature of this toilet is that it flushes like a champion, hence the name Champion-4. After a long testing phase, it has been proven that this commode can flush an amount of waste that is 70% larger than the industry average.
The 4-inch piston action accelerator flush valve is to thank for that. This helps to push water into the bowl three times faster than the standard residential toilet.
On top of that, the toilet trapway is more substantial than average, measuring two ⅜ inches. This means that waste can be pushed through more effectively with minimal risk of clogging. The powerful flush happens while only consuming 1.6 GPF, which meets the EPA standards.[5]
The seat is not included, so you'll want to do some research on commercial toilet seats that would be a good fit.
One customer said, "This product was clearly the right toilet to purchase. It is just the right height, very comfortable and water-efficient." [6]
---
4. American Standard 3451.001.020 Madera
Another American Standard, the Madera EverClean 3451.001.020 is the first American Standard on this list to have a flushometer valve rather than a tank system.
The floor-mounted, elongated bowl is easy to clean and easy to install. Just remember that you'll need to purchase the flushometer valve and toilet seat separately.
As far as flushing goes, this toilet is packed with power. That can be attributed to the flushometer, but keep in mind that your building needs to have decent water pressure for maximum flushing power.
If your home suffers from weak water pressure, this might not be the toilet for you. However, commercial buildings with commercially-designed plumbing won't have a problem.
The EverClean quality of the vitreous china makes maintenance easy, even for commercial toilet usage. It has an EPA WaterSense certification since the water consumption ranges from 1.0 to 1.6 GPF (depending on how you set the meter).
However, it does not meet ADA requirements and is not considered as comfort height because it is only 15 inches tall.
Plumber J writes, "I'm a plumber at a hospital and we use this toilet throughout the campus. It's well made and we seem to have less clogs than with other brands. I will always recommend American Standard porcelain." [7]
---
5. American Standard Madera 2234.001.020
Last but not least, the American Standard Madera 2234.001.020 flushometer model is a reliable option for both residential and commercial bathrooms.
Similar to the model above, this isn't recommended for homes with weak water pressure. But if your plumbing system pressure meets the requirements, go for this elongated toilet bowl.
It is easy to clean with the EverClean surface and has a low water consumption of 1.6 GPF. The white porcelain looks elegant in any bathroom setting, even in movie theaters or office buildings.
The most compliments reviewers have related to the flushing power of the Madera. It utilizes powerful direct-fed siphon jets, pushing waste down the bowl and washing it clean as it goes.
Unfortunately, this model does not meet ADA standards since it measures 15 inches high. This is an acceptable height for most people, but if you want something a bit taller, I will opt for the 2467.100.020 model instead.
That being said, this is the perfect height if you need a toilet for your pediatric office where young children frequently visit the toilet.
Choosing a High-Quality Commercial Toilet
Style of the bathroom toilet
Toilets are designed in one piece and two piece options. Two-piece are more affordable than one piece withs parts being easier to find or repair. Both toilets work in a similar way, nonetheless, people may prefer one-piece choice for various reasons.
A sleeker appearance is synonymous with a single piece seat. This is becuase it is seamless in design and looks more stylish.
The second reason is with no space between both parts, the one-pieces feature fewer areas where bacteria sticks and are hence more simple to clean.
See Our Guide - 12 Best Toilet Bowl Cleaners: Reviews For Stain Removal
Water usage
It is essential to confirm the water consumption of the toilet for a few reasons. The federal law states new toilets must not consume above 1.6 water gallons per flush. As discussed, flushometer valves offer 1.28 GPF which will save you water and money.
See Related - 7 Best Dual Flush Toilets: Reviews For Water Conservation
Rough In measurements
Prior to buying a new toilet is making sure it fits the bathroom space intended . An essential calculation is the" rough-in", which occupies the area between the toilet's wall to the mid of either drain pipes or bolts, which hold the fitted toilet on the floor.
Durability (quality of material used)
No matter where you intend to put this toilet, durability is a huge factor. This is even more important, however, when you are shopping for a commercial restroom.
The more people using the toilet, the more likely it is to experience defects and wear and tear.
Related Article - How Long Do Toilets Last? (Life Expectancy For All Parts Explained)
It is especially important to invest in one with durable commercial toilet parts that can withstand the test of time (and the analysis of hundreds of people using it per day).
The most durable toilets are made from vitreous china; this is just porcelain with a protective coating applied. You should also look into commercial grade top-rated toilet seats and flushing mechanisms.
People tend to be rougher on these parts of a toilet, and they are often the first pieces to break and become defective.
Flushing Mechanism
A tankless flushometer valve toilet is entirely different compared to a residential tank-style toilet, especially when it comes to the flushing mechanism.
The flushing mechanism - or thing you use to activate the flush - in a residential toilet is often found on the side or top of the tank.
Since most commercial toilets do not have tanks but instead use a flushometer valve, the flusher is connected to the valve itself.
Flushometer valve toilets usually have flushing handles that are long, narrow, and made from durable stainless steel.
They can also be motion activated or have a flushing button rather than a handle. If you do opt for a toilet with a commercial toilet tank instead of a flushometer, there are a few flush style options, including a traditional side-tank handle or a dual flush button on the tank top.
Related Articles - 7 Best Flushing Toilets Reviewed: Flush Power Compared
Installation
No matter if you're installing one commercial toilet or 100 of them, finding a model with easy installation is essential.
For significant updates of commercial restrooms, hiring professional plumbers and contractors is necessary. If you're upgrading just one or a few old toilets, this task can be done on your own.
The main thing to remember when installing a commercial flushometer valve toilet is that it connects directly to the water supply line. Even though it is not as common as installing a residential toilet, it is possible to install a commercial toilet at home.[8]
Remember that flushometer valve toilets will only work if you have a plumbing system that has high enough water pressure.
Cost
Cost is a massive consideration for major renovations of a commercial building, especially if there are several restrooms with many toilets.
Commercial toilets widely range in price depending on the design features, water efficiency, quality of materials, and any smart functions that might be included (like self-cleaning or touchless flush).
For this reason, it is always a good idea to establish your budget beforehand.
ADA Compliant
Having a toilet that complies with the American Disabilities Act is helpful for commercial locations. When deciding on a toilet for a home, this quality is not as , but it is still a good idea.
Since commercial toilets are used by a variety of people, including people with limited mobility, ADA compliance is smart. Bathrooms for public use are required by law in some jurisdictions to comply with the ADA.
Warranty
Warranty coverage for toilets is often less for commercial usage than it is for residential. This is because the frequency of use is much higher in a commercial toilet.
Private toilets typically come with anywhere between a 1 and 5-year limited warranty, whereas commercial toilets are more likely to have just 1 or 2 years of coverage.
---
What Defines a Commercial Toilet
Commercial toilets are the ones used in public places, office washrooms, manufacturing settings and restaurants. The toilet usually has a bowl and the flushometer valve.
Most of the commercial toilets are elongated since it used by both males and females. The unique feature of a commercial toilet is the flush valve and you can see it entering the back of the toilet at the holding tank position. This allows water savings for owners by reducing the GPF to 1.28, considerably lower the the 1.6 federal standard.
Another important feature of the commercial toilet is the height, which should be the same as the sitting height, for most people and also accessible for anyone using a wheelchair.
---
Flushing Methods of Commercial Toilets
There are a few standard flushing methods for commercial toilets. The method of flushing mostly depends on whether the toilet comes with or without a tank.
Without a tank, the toilet will be utilizing the flushometer valve method. With a tank reservoir, the toilet could use a variety of flushing methods, including gravity and pressure-assisted flushing.
Flushometer
Flushometer toilets are tankless and utilize a meter to deliver a predetermined amount of water with each flush, typically between 1.0 and 1.6 GPF.
Once the flush is activated, a valve opens in the water supply line, delivers the water to the bowl, then closes again. These use very little water but require a good amount of pressure.
Gravity
The gravity-flush toilet relies on water from a tank that is higher than the bowl. Once the flush is activated, the water is dropped from the tank and pushed through the bowl using the force of gravity.
This is the most common type of toilet, especially for residential use. These are not as common in large commercial restrooms since a tank is required, and tankless toilets are preferred for most commercial buildings.
See More - 6 Best Macerating Toilets: Reviews of Upflush Systems
Pressure Assist
A pressure-assisted system also uses gravity, but additional pressure is applied to the water for a more powerful flush. Family Handyman says that "water fills the tank and is held there under pressure.[9]
When the flush valve opens, pressure and gravity combine for a power flush toilet." This is ideal if you want that extra oomph every time you flush. However, these tend to be a bit louder than gravity-flushing toilets.
---
Installation of Commercial Toilets
Wondering how to install a commercial toilet? Installation steps depend on a few things, like tank vs. tankless or floor mounted vs. wall mounted.
As I said before, hiring a plumber or contracting company will be necessary if this is a big reno of an entire commercial building and its restrooms. Otherwise, installing a commercial-grade toilet can be done by almost anyone.
No matter the type of toilet, always follow the manufacturer's specific instructions as all models are different.
These instructions will be provided with the unit. Following particular rather than general guidelines is important since installing a toilet with a flushometer is entirely different than installing a toilet with a tank.
For anyone looking for a standard flushometer toilet, watch this installation video tutorial on the American Standard Manual Flushometer, a common model found in commercial restrooms. [10]
---
Floor Mounted vs Wall Mounted
A toilet within a home is often mounted to the floor using a wax ring and bolts. This type can also be found in commercial restrooms, but another typical example is the commercial wall mount toilet.
Instead of being mounted to the floor, a wall mounted unit is suspended from the wall. This type of unit has some significant advantages over the traditional floor mounted model.
Consumer Reports says that "with their compact size, wall-mounted toilets offer more flexibility when designing or updating a bathroom...these toilets can save as much as 10 inches by moving the tank into the wall.[11]
And the bowl itself can be adjusted to sit anywhere from 15 to 19 inches off the ground." They are also easier to clean since nothing physically touches the bathroom floor.
Although there are some benefits to wall-mounted toilets, there are also a few drawbacks. They are often more costly than floor mounted ones, usually by a few hundred dollars. It also involves much more technical installation since it requires opening the mounting wall and rerouting the waste pipe.
For this type of installation, hiring a plumber is recommended.
---
Cleaning & Maintenance
Commercial restrooms need to be cleaned daily (sometimes even more than once daily) since so many people are in and out throughout the day.
You might have a cleaning crew or janitor to help with maintenance. They should be using the best commercial toilet brush and reputable toilet bowl cleaners.
If you have installed a commercial-grade toilet at home, you won't need to clean it as frequently. Stick to the standard recommendation of thoroughly cleaning the toilet once per week.
To keep everything smelling fresh, consider getting a toilet cleaner that clips on to the underside of the bowl rim. These work by releasing a cleaning detergent each time the bowl is flushed.
---
Common Questions About Commercial toilets
What is the difference between commercial and residential toilets?
The main difference has to do the plumbing system involved. A commercial toilet requires a reliable water supply line. Commercial toilets need more powerful water pressure than units manufactured for residential use.
Roto-Rooter says that "a residential toilet utilizes a water storage tank at the back to provide enough water to create a strong flush that will rid the bowl of waste." A commercial toilet, on the other hand, utilizes water directly from the pipes in most cases, requiring intense pressure.
How much is the installation cost of a commercial toilet?
HomeAdvisor says that the average cost to install a toilet is about $370. This depends significantly on the specific toilet that is being installed. For example, a wall mount installation will cost more than installing a floor mounted toilet.[12]
What is the standard comfort height for commercial toilets?
Since public restrooms are required to meet ADA standards, commercial toilets are often "comfort" height. This means that they are slightly higher from the ground than standard height residential toilets.
A comfort height toilet measures between 17 to 19 inches from the floor to the top of the seat, whereas the standard height is approximately 15 inches.
What is ADA Compliance?
Commercial ADA toilets meet the standards set by the American Disabilities Act. ADA compliance means the same as comfort height, so these measure at least 17 inches from the floor.
This added height makes it much easier to transfer from a wheelchair to the toilet seat. It is also more ideal for individuals with limited mobility.
What is an E-max flushing system?
According to May Supply Plumbing, e-max flushing is a "quiet solution for effectively flushing 1.28 gallons." This is ideal if you want a powerful flush without the noise or water consumption.[13]
E-max toilets use a wider-than-average flush valve and trapway so that waste is pushed down more effectively. The siphon jet system pulls away waste with force but keeps water usage at a minimum.
Which brand of a commercial toilet is the best for water conservation?
American Standard commercial toilets are known to be extremely efficient. This brand is one of the most well-known names in the industry, partly because of the durability of their products.
But also, because their commercial toilets use as little as 1.0 gallons of water per flush. This allows businesses to help the environment while also saving money on utilities.
---
Conclusion
Any of the above toilets is an excellent choice for a commercial bathroom. They will look fantastic and save you money. Remember to always read customer reviews and gather 3rd party opinions.
We recommend American Standard as they are well-renowned in the toilet world for producing long lasting and high-quality thrones.
1. https://www.plumbingsupply.com/water-saving-flush-valves.html
2. https://www.nachi.org/pressure-assist-toilets.htm
3. https://www.americanstandard-us.com/bathroom/commercial-toilets/cadet-11-gpf-flowise-right-height-pressure-assisted-elongated-toilet-19620#
4. https://www.totousa.com/commercial-flushometer-high-efficiency-toilet-128-gpf-elongated-bowl
5. https://www.epa.gov/watersense/commercial-toilets
6. https://www.americanstandard-us.com/bathroom/toilets/champion-4-elongated-one-piece-toilet-16-gpf-with-toilet-seat-24303#
7. https://www.americanstandard-us.com/bathroom/commercial-toilets/madera-11-16-gpf-top-spud-elongated-bowl-18065#
8. https://www.rotorooter.com/plumbing-basics/frequently-asked-questions/bathroom-plumbing/can-i-install-a-commercial-toilet-in-my-home/
9. https://www.familyhandyman.com/plumbing/toilet-repair/how-to-improve-toilet-performance/
10. https://www.youtube.com/watch?v=PkKlw0MQwzA
11. https://www.consumerreports.org/toilets/the-pros-and-cons-of-wall-hung-toilets/
12. https://www.homeadvisor.com/cost/plumbing/install-a-toilet/
13. https://maysupply.com/new-toilet-which-flushing-system/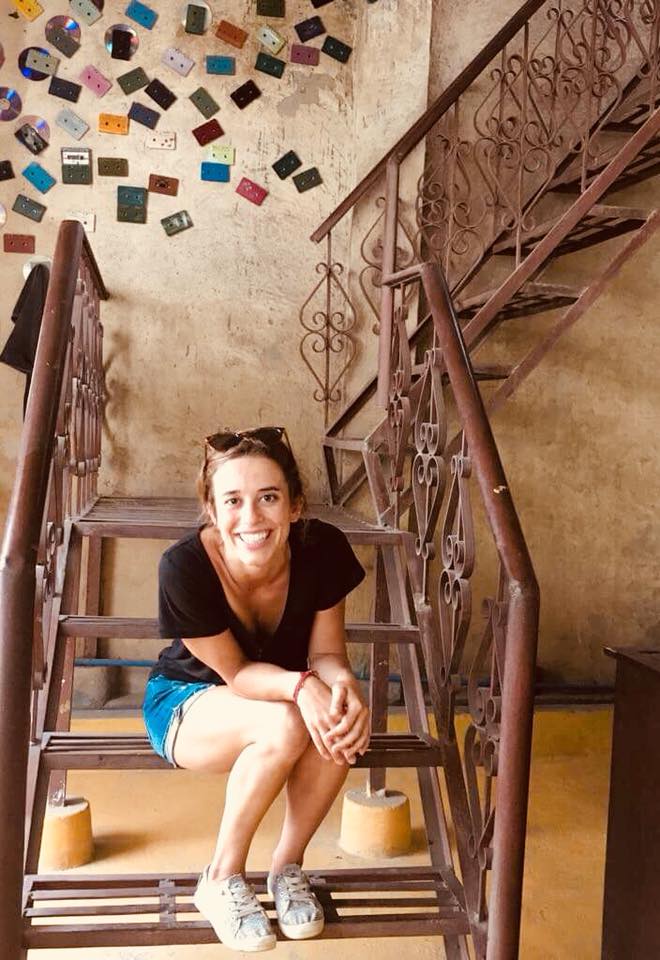 Caitlin Shaffer has been traveling & working as a content writer & SCUBA dive instructor since 2014. Having lived in Central & South America, Southeast Asia, India, & Australia, Caitlin has had many years of experience with a variety of kitchen, bathroom, plumbing systems & common household products. Other than writing about her plumbing experiences & knowledge, her main passions are yoga, ocean conservation, & sustainable development.