Whether you are looking for a new replacement or adding a water heater to new construction, it can be challenging to find the right brand, model, or style. Unfortunately, several brands are out of the question for the DIYer, requiring professional installation to keep the warranty valid.
Richmond water heaters are not one of those brands. This review will examine the DIY friendly water heater brand and help you decide if they are right for your hot water needs.
Page Contents (Click Icon To Open/Close)
Richmond Company History
Richmond water heaters started as a DIY-friendly option by the Rheem company. During the 1950s, water heaters and HVAC equipment were a "professional installation only" industry, and many homeowners wanted a different solution.
Rheem began manufacturing the Richmond brand and selling in hardware and home improvement stores across the country. Today, the standard holds true, and you can still find Richmond available in every corner of the US at almost every store that sells water heating and HVAC supplies.
---
Types Of Richmond

Water Heaters
Richmond water heaters have options, value, and durability. Like most major brands, you will find several types to choose from. And since they are a part of the Rheem family, the standards are set pretty high.
The Richmond gas water heaters have all the safety features you would expect, including variable venting options. Atmospheric and powered damper options, too. The tanked gas models range in capacity from 30 to 90 gallons and offer simple installation.
With the tanked models, the flow-through rate can reach over 290 gallons, and all run on natural gas. Unlike other larger brand names, though, there aren't adapters for alternative gases readily available.
The electric models are the largest selection and most popular choices. They also have the highest energy efficiency rating of mid-range brands on the market. In addition, you will find tanked models that range from 10 to 120 gallons and include standard tanked units, counter-top and compact models, as well as point of use options.
Like most other modern brands, Richmond is not afraid to step into the new age. With eco-friendly options, solar powered models, and alternative fuel sources being used, Richmond is right there with the big names.
Thanks in part to the Rheem backing, any innovations used by the parent company are handed down to the production plants of the Richmond name. You will also find a couple of hybrid and boiler water heater options on the list—a well-rounded stable for a budget-friendly brand.
---
Why Choose Richmond Water Heaters?
Richmond may not be a household name yet, but there is a lot to like about the company as a whole. Here are some of the more important aspects that show you why Richmond is worthy of consideration.
Being backed by one of the most popular names in the industry is never a bad thing.
While still considered a budget-friendly or entry-level brand, Richmond uses Rheem parts and has the durability you would expect.
Richmond isn't a one-pony show. They offer just as many varieties of water heaters, sizes, and capacities as any other brand.
You will find all types of power sources, tanks and tankless, and even some Rheem-specific models like the Marathon.
While not every model is Energy Star certified, most electric models are. This is a big deal when you are looking to save even more money with lower energy bills, tax credits, and rebates. Richmond offers all of this, just like the big named models.
From Piezo ignitions to magnesium anode rods, Richmond doesn't skimp on performance parts in the slightest. All of the contact system components are top-notch and high quality. Finding the right balance between savings, performance, and value is easy when shopping through Richmond water heaters.
Water heaters tend to have a standard for warranties, and anything over 6 years is considered a good deal. Richmond, like its parent company, offers excellent warranties on all of its water heater options.
---
Unique Features of Richmond Hot Water Heaters
Richmond has their own spin on the water heater market and is quickly making a name for themselves as one of the best budget-friendly and DIY specialist brands on the market. Below are some of the reasons why.
Fast recovery is a method of replenishing hot water during peak use times. Whether you are using a spa, have multiple showers running at once, or washing clothes and dishes at the same time, recovering and heating the water being used is an important step.
EverKleen

™ Self Cleaning System
Using an exclusive style inlet tube, the EverKleen system helps prevent limescale and sediment deposit build-up from forming. While no system will prevent it forever, EverKleen helps keep the unit at top performance longer.
When on standby, you want your water to stay hot. With Richmond's rigid foam insulation between the inner and outer tanks, there is less cool off, and your heated water stays hot.
Not only does this help with the supply of hot water when you need it, but it also helps the efficiency by preventing the system from constantly coming on to reheat water it has already heated.
LIFEGUARD™ Stainless Steel Heating Elements
Most budget models have steel construction and tend to leak or corrode after a few years. Richmond uses stainless steel components inside the tank to prolong the life of the system, the parts, and your water heater for longer.
When dealing with gas inlet valves, the amount of pass-through is vital. During long standby modes, high input valves can waste gas and energy waiting to turn on to heat the water. Richmond uses a low input valve to conserve both energy and gas consumption.
High Temperatur

e Dip Tube
Plumbing codes are constantly updating and getting more and more strict. To help combat future compliance issues, all Richmond models use a durable, high temperature dip tube. Once installed, you won't have to worry about code compliance anymore.
---
Richmond Hot Water Heater Reviews
Richmond water heaters are produced in two major lines. The Encore line is the higher end of the series and offers more features and better energy efficiency than the Essential line. However, the Essential line, as you will see in the review below, is not to be easily dismissed.
The Encore series from Richmond offers you the best of the best. With 9 and 12-year warranty coverage, these are the top of the line from the brand.
You will find the Encore series across all three major platform types, including gas, electric and tankless. Notably, though, there aren't as many options in the series as you get with Rheem or other brands. Instead of focusing on various model numbers, Richmond focuses on a few models with great value.
The 12-year models offer the most protection and highest safety features, including auto shut off, leak detection, and smart series connectivity.
The 9 and 6-year warranty models won't have wireless communications, but some still have the other safety features. You also find the highest energy efficiency ratings in this series, as well as multiple model styles.
Those styles include gas and electric tanked or tankless options, Point of use, compact, and under cabinet styles, too. There is one 40-gallon capacity counter-top model if you need the extra counter space in your kitchen that houses your water heater underneath.
| | |
| --- | --- |
| | |
| | |
| | 20,000 to 125,000 BTU Input |
| | |
| | Between 80 and 140 Gallons Per Minute |
| | Stainless steel internal parts with glass lining and aluminum or magnesium rods |
| | Temperature control, auto shut-off, leak detection |
| | |
Richmond Essential Series
The Essential series is the more affordable series from Richmond, and there are a lot more options. What you won't find are 12-year warranty models, and the efficiency ratings are slightly lower.
However, for those on a tighter budget or who just don't want to spend more money than is needed, the Essential series gives you everything you need. You will find Essential models in gas, electric and tankless options with a wide range of sizes, styles, and features.
All Richmond water heaters come with an extensive owner's manual that details every step of the installation process. Regardless of the fuel type, Richmond stands strong as a DIY-friendly option.
With the Essential series, you will get either 6 or 9-year warranty coverage, and this is backed by Rheem, so registration and filing a claim are simple. You will lose out on a few additional safety features, and none of the Essential series models have Eco net connectivity.
However, with more tank sizes, capacities, and features, you are sure to find a model that fits both your hot water needs and your budget.
| | |
| --- | --- |
| | |
| | |
| | 20,000 to 125,000 BTU Input |
| | |
| | Between 41 and 110 Gallons Per Minute |
| | Stainless steel internal parts with glass lining and aluminum or magnesium rods |
| | Temperature control, auto shut-off, leak detection |
| | |
Richmond Specialty Options
There is one special model that was introduced by Rheem. The Marathon is a specially designed water heater not found anywhere else.
The Marathon is a plastic tank water heater that is warrantied for life. The parts are covered for 6 years, but the tank is guaranteed to never leak as long as you own your home.
The best part is that it is lightweight, easy to install, and requires no special servicing or setup. The warranty is transferable to the next homeowner as well.
---
Comparisons With Other Hot Water Heater Brands
Stating facts and showing features is one thing but going up against other big named brands is another. In this section, we compare Richmond water heaters to well-known brands like Rheem, AO Smith, and GE to see how they stand up.
Richmond Vs

Rheem

Gas Water Heater
Richmond water heaters essentially is Rheem. However, Rheem water heaters focus more on wholesale and tankless water heaters. Their dedication to the tankless market is not rivaled by anyone, even their own child company.
The good news for Richmond is that they can be a budget brand and use high-quality Rheem parts. Rheem still has a higher standard of quality, offers a slightly more durable tank, and features higher energy efficiency around the lineups.
Where Richmond wins, though, is that replacement parts can come from Rheem, the initial setup is basically Rheem internally, and you save money by being able to purchase Richmond water heaters more readily in your local stores.
Richmond Vs AO Smith Water Heater
AO Smith is a premium water heater brand and has been for 140 years. Their quality is rivaled only by Bradford White, and their efficiency, ratings, durability, and reliable service make them one of the best all-around.
To be honest, Richmond doesn't hold a candle to AO Smith with the exception of the initial cost. Richmond is cheaper to buy, less expensive to install, and offers a varied enough range of options to be competitive.
Richmond Vs GE Water Heater
GE's water heater division made a drastic move to China in 2016 and failed miserably. After not meeting demand expectations, the branch basically closed. Today, you can find GE water heaters, but the supply is small, and the options are few.
GE still produces water heaters but no longer offers the new styles and doesn't look like they want to continue to push the cart. That being said, the models they do produce are of great quality and offer high energy efficiency and a decent warranty.
The models from GE do rival Richmond on price and quality, but there just isn't the option range you would expect. For that reason alone, Richmond is a clear winner in this comparison.
---
Who Sells Richmond Water Heaters?
You can find Richmond water heaters almost anywhere. That is by design. Since their inception in the 1950s, Richmond has been the DIYer's water heater.
Today, the Richmond models are sold in home improvement stores (most notably Home Depot), hardware stores, and most major plumbing and HVAC retailers. You will also find Richmond for sale online through the retailer's websites and Amazon marketplace.
One of the best resources, though, is through your local contractor. Not only will they have access to all models and sizes, but if you are going for professional installation, it helps to have everything on one invoice.
---
Installation Of Richmond Hot Water System
Whether you are installing a tankless water heater yourself or hiring a professional to install a gas-fueled tanked water heater, you have options. It is recommended that you hire a professional for any water heater install. Average installation costs will vary greatly, and depending on your resource, you can find different rates for different models.
The truth is, there isn't an average. You can expect to pay anywhere between $400 and $2200 for a water heater install. It all depends on the model, type, what needs to be added, venting, who performs the install, and where you are located.
Even though Richmond is designed as a DIY project, knowledge of electrical wiring, gas piping, and venting is needed to do a proper job. If you have those skills, then Richmond has a model for you ready to go.
For the rest of us, though, finding a trusted local contractor can be the hardest part of the entire process. We have partnered with Networx to help with that problem. Using the free app below, you can get instant results from up to four local, trusted, reviewed, and rated contractors. Each one is ready to answer your call and provide you with an estimate.
---
Richmond Water Heater Maintenance (Common Problems)
Water heaters don't last forever, and with corrosion, damage, and failing parts over time, it is important to know what can be fixed and when it is time to replace the unit.
Below you will see our chart that explains the most common water heater problems, the probable causes, and what steps you can take to resolve them. Some are simple DIY repairs, and others may require a professional.
| | | |
| --- | --- | --- |
| | Power off to unit, pilot light out | Check circuit breaker and reset panel or relight pilot light |
| | Damage to tank, internal corrosion | Turn off power and water supply. Call professional for diagnosis or replacement. |
| Pilot light will not light | | |
| Pilot lights but won't stay lit | Gas valve partially closed or gas line clogged | Ensure valve is fully open or call professional for closer inspection |
| Water temperature not hot enough | Temperature setting too low, thermostat brunt out | Adjust both thermostats to same setting, replace broken thermostat. |
---
Richmond Water Heater Warranty Information
Richmond uses the same warranty specifications as Rheem. Their water heaters have various warranties based on the type, style, and size of the system. In most cases, the warranty coverage is about 10 years. Some models will see warranties around the 6-year mark, while tankless models can reach 15 years of coverage.
To begin the warranty, you will need to register your serial number. You can find your model and serial number on your sales invoice or on the unit itself. There will be a rating plate located at the top of the warning list stickers affixed to the front of the unit.
Once you have your serial number, enter it on the registration page of the Rheem website to enroll. The full warranty, coverage terms, and duration will all be listed for your specific model once registered.
---
Richmond Water Heater Replacement Parts
When it comes time to replace a specific part of your water heater, many can be done as a DIY project. In most cases, gas water heaters need a new ignitor or thermocouple. Electric heaters will need control valves, thermostats, and anode rods.
All of these parts can be found wherever you bought your Richmond water heater, through the Rheem or Richmond websites, and through online stores like Amazon. You will need your serial number or model number handy to ensure you order and purchase the right part, though.
Gas valves and gas vapor sensors will most likely need professional installation. The rest of the parts, though, unless you are uncomfortable working with the system, can be replaced by almost anyone. Just make sure when changing parts that you shut off power to the water heater and close the water inlet valve to prevent damage or dry firing while you are working.
---
People Also Ask (FAQs)
Why does my Richmond water heater not stay lit?
More often than not, the cause of the pilot not staying lit is a defective thermocouple. However, if the supply line is flowing and the thermocouple is working fine, the next check is the gas supply valve.
How do you replace a thermocouple on a Richmond

water heater?
The thermocouple is situated inside the burning chamber. It is held on by three screws that need to be removed. Because space is tight on the bottom side of the water heater, it is recommended that you remove the entire burner assembly and work on the thermocouple outside of the water heater body.
After removing the three screws, pull the tube out and disconnect the wires, nothing which ports they connect to (red and white-colored wires). Install the new thermocouple, secure the screws and reattach the red and white leads. The entire process should take about an hour.
How do you start Richmond water heaters?
Richmond water heaters, like their parent company Rheem, use Piezo ignition systems. Once the tank has water and everything is connected, you only need to depress the ignitor button until the pilot light stays lit (about 5 to 10 seconds).
How old is my Richmond water heater?
Following Rheems' serial number nomenclature, you can tell the year and month of manufacture. The first two numbers of the serial number represent the month, and the 3rd and 4th numbers represent the year.
How do you drain the Richmond water heater?
To drain the water heater tank, you need to turn off the ignition system gas supply valve or flip the breaker to the system.
Next, turn off the water inlet supply valve and connect a garden hose to the water outlet bib at the bottom of the water heater.
Run the hose to a drain or outside and open the bib. The water will drain out with gravity, and once done you can close the bib, remove the hose and open the inlet valve to refill the tank.
---
Conclusion
Richmond water heaters are the budget-friendly side of Rheem. First designed as a DIY solution in a time when DIY install was not available, the company has grown in its own right to be a leader in cost-effective water heating solutions.
Whether you choose Richmond for their initial cost, or their features and options, it is a good choice. The overall quality is high enough for most family's needs, but they are a budget brand. Don't expect the same high level of quality you find with the bigger names, and you won't be disappointed in your purchase.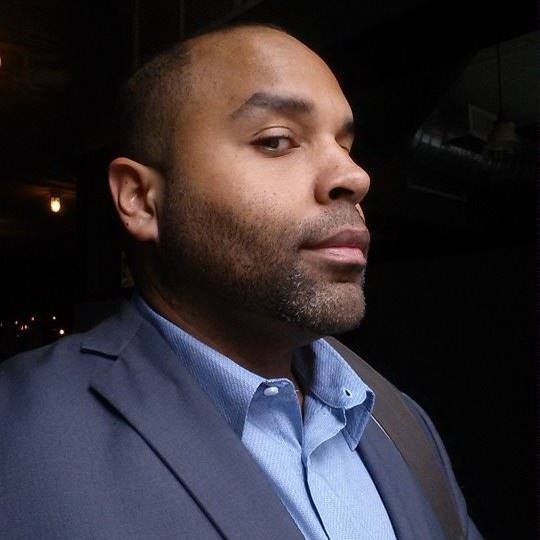 Ian Haynes is an expert writer who has successfully deployed over 500 plumbing pages and other related content. He has an excellent understanding of home plumbing issues and translates his experiences via Plumbing Lab so readers can have a better understanding of common household problems. Outside of his work, Ian likes exploring Brooklyn with his Labrador.