Most homeowners who experience regular basement flooding are familiar with traditional submergible sump pumps. But many are not yet familiar with pedestal sump pumps, which offer numerous benefits when it comes to their operation and installation. These units are essentially two-part sump pumps, with the motor installed above a basement floor while the inlet hose is inserted into the flood-prone space.
These units are entirely worth investing in, especially if you have an unusual basement floor plan with a particularly narrow sump space. But not all pedestal sump pumps operate with comparable efficiency. That's why I've taken the time to review 6 of the best pedestal sump pumps on the market today.
Benefits of Using Pedestal Sump Pump in Your Home
Pedestal sump pumps have several noteworthy benefits relating to their use, starting with their ease of access.
Because each pedestal sump pump's motor is installed above floor level, homeowners can easily make repairs and perform maintenance without needing to pull the entire unit up from the sump pit.
Pedestal sump pumps also last noticeably longer, primarily because their key components aren't exposed to corrosive liquids and debris in the sump pit at all times. Pedestal sump pumps also allow for more flexible installations, which can benefit folks with unusually narrow sump spaces.
---
Pedestal Sump Pump Buyer's Guide
Frequency of Use
When shopping for a new sump pump, be sure to consider how regularly you need to use such a piece of home preservation equipment. If your basement floods during all or most seasons, then a pedestal sump pump may be warranted. However, if your basement only floods during rainy or wet seasons, then a submersible sump pump may meet your needs with more precision.
Compatibility with Primary Pump
If you already have a primary pump system in place, always ensure that your chosen model is fully compatible with it. This includes ensuring that your new sump pump will not draw too much electricity through the primary pump and cause it to short. Also, ensure that both appliances utilize similar piping or hoses so that there is little to no risk for leaks.
Durability
Durability can be essential when it comes to sump pumps, as any minor failure can result in considerable damage to your home's lower levels.
Depending on your situation and rate of use, you'll want to choose between a cast iron unit and a thermoplastic unit.
Cast iron models like this one shown from Superior (our #4 product below) are heavier and more durable long-term, while thermoplastic models are lighter and better able to stand up to corrosion.
Drain Rate & Pump Capacity
Be sure to check if your desired sump pump model has enough capacity to pump out water as it enters your basement or sump space. This can difficult to test before buying. That being said, most models list a "GPH" rating that communicates how many gallons of water that that model can process in one hour.
Power Rating
A pedestal sump pump's power rating can be absolutely essential because its motor is located above, not below, the outlet hose. As such, it is crucial to identify models with at least a 1/3 horsepower motor. However, if your sump space is any further than a few feet below floor level, then you really should invest in a ½ HP or ¾ HP model.
Price & Warranty
When it comes to picking out a new sump pump, you shouldn't cut corners to try to save a few bucks. That being said, you should still look for a model that packs in a lot of value. Ideally, your top pick should provide enough durability and performance to justify its price point. In addition, a slightly pricier model with an extended warranty could end up saving you money down the line.
---
6 Best Pedestal Sump Pumps Reviewed
1. WaterAce WA50CPED
I may as well start with my top pick, which I wholeheartedly recommend to most clients who are considering the use of a pedestal sump pump. If you've done any research on your own, you could probably guess that I'm talking about the WaterAce WA50CPED.
This model has become the gold standard for this class of sump pumps, primarily because its zinc-plated column and its corrosion-resistant properties help it remain durable long-term. But that's not all! The WaterAce WA50CPED can process a remarkable 5,000 GPH of water, which allows it to handle the most frequent and intense basement floods with precision.
Not only that, but this model has a larger-than-average pump opening that allows 3/8 inch solids through without clogging. Though it may lack a listed float switch range, I can confidently say that the top-mounted placement of that switch makes it ideal for adjustment post-installation.
---
2. WaterAce WA33PPED
Up next is the WaterAce WA33PPED, which remains a top rated option that shoppers on a budget should take a look at. For the most part, this model utilizes the same core components as its slightly pricier counterpart, including its 115-volt motor. However, that motor is only clocked to 1/3 HP in this model, making it ideal for users who don't want to overload their in-home electric grid.
This model also utilizes thermoplastics throughout its exterior case, thus allowing it to resist rust with ease. Some prospective users of the WaterAce WA33PPED might be disappointed to see that this model is only rated for 3,480 GPH.
While this may feel meager, shoppers who want to stay on budget shouldn't let this lower specification scare them away. In fact, if you only experience a flood risk once or twice a year, you really only need about this much sumping capacity. You may need to shift this unit back into place occasionally, though, due to its lighter overall weight.
---
3. Zoeller 84-0001
Best 1/2 HP Pedestal Sump Pump
| | |
| --- | --- |
| | |
| | |
| | |
| | Thermoplastic or cast iron |
| | |
If you're in search of the best 1/2 HP pedestal sump pump, you'll find it right here with the Zoeller 84-0001. This Zoeller 1/2 HP pedestal sump pump has a lot to offer in terms of core operation, starting with its 3540 GPH pump capacity. This is made possible by this model's metal-enclosed split-phase motor, which reliably performs at the top of its capacity without overheating.
This motor has even been permanently lubricated to prevent it from seizing up at a critical moment. The Zoeller 84-0001 is also one of the only models on the market right now that is available with comparable specifications and price points while still offering essential durability options.
Specifically, this model comes with the option to choose a cast iron or thermoplastic base, depending on how much you expect your sump pump to be used. However, as a tradeoff, both iterations of this model are more expensive than others in their class.
Our complete guide to Zoeller Sump Pumps can be found here.
---
4. Superior Pump 92551
Best Cast Iron Pedestal Sump Pump
| | |
| --- | --- |
| | |
| | |
| | |
| | Cast iron, stainless steel |
| | |
Superior Pump has always been a trusted name in this industry, so it was no surprise to discover that their 92551 model really was the best cast iron pedestal sump pump in this collection. In fact, I'd even go so far as to say that this model is the most durable in its class as well based upon its rugged stainless steel and cast-iron construction. That includes a solid steel drive shaft, float ball, and impeller – all of which can outlast their plastic counterparts when regularly utilized by a ½ HP motor.
For those that don't want to pay a premium for those metal parts, though, there's always the Superior Pump 92333. This model provides you a great amount of value for your money because it operates with comparable efficiency to the 92551 model while remaining noticeably more affordable. This is primarily a result of its use of a thermoplastic exterior. Both models come with a 5-year warranty, too, so you can count on them to remain viable for more than half of their average lifespan.
---
5. Flotec FPPM3600D-01/09
Popular Thermoplastic Model
The Flotec FPPM3600D-01/09 remains a decently popular thermoplastic model that shouldn't be overlooked by any means. In fact, homeowners who are looking to save a little extra on their sump pump installation will be pleased to see that this model only costs about a 1/3 of its competitors, which gives it a price tag under $100. For that price, you actually receive some pretty impressive specifications, too, including 1/3 HP motor.
Many other plumbers I know keep at least one Flotec FPPM3600D-01/09 in stock at all times. That's because it is fully able to replace almost any other brand or type of pedestal sump pump without sacrificing any capability. All you'll need if you want to install the Flotec FPPM3600D-01/09 is a 12" pre-dug sump pit. From there, this model's installation guide makes it easy to get up and running in a matter of hours.
---
6. ECO-FLO EPP50
Best Max Flow 5000 GPH Model
Last, but certainly not least, I want to draw your attention to the ECO-FLO EPP50. This model is a real workhorse that can help remedy a severe in-home flooding situation in a pinch. That's because this model can handle 5,000 gallons of water per hour while running at its ½ HP motor's maximum capacity. With specifications like that, you'd hardly believe that this kind of fully capable pedestal sump pump is priced at just over $50.
That being said, that low, low price might have a second benefit when it comes time to replace the ECO-FLO EPP50. That's because this model's thermoplastics are not the most durable, making it necessary to replace this unit around once every 5 years. You won't likely need to replace it because of a severe clog, at the very least, because the ECO-FLO EPP50's vortex-style intake prevents debris from building up around the intake point.
---
How Pedestal Sump Pumps Work
Pedestal sump pumps operate in a manner fairly similar to your traditional sump pump. However, rather than submerging the entire unit into the sump space, a pedestal sump pump's primary components are installed above the floor, while an inlet hose is dropped into the sump space.
When activated, these units operate just like their submerged counterparts, with the added bonus that they are easier to control while they run.
---
Essential Pedestal Sump Pump Parts
Impeller
The impeller is a propeller-like component attached to the base of the sump pump's intake mechanism. It "pushes" water towards the intake pipe, thus allowing the entire appliance to accomplish its primary job more efficiently.
Float Rod
Like in a toilet, this mechanism reacts to raising or lowering water levels around the sump pump to engage or shut off the unit, respectively. More often than not, the float rod on a pedestal-style unit will be ball-shaped.
Brace
As its name implies, this part of the pedestal sump pump braces the entire unit against the base of your sump space. This allows the entire unit to remain stable, even when its motor is engaged.
Motor
As expected, this component provides the power needed to allow a sump pump to operate on its own. In a pedestal-style model, the motor is located above the floor, rather than attached to the intake mechanism.
---
Pedestal vs Submersible Sump Pumps
The differences between pedestal and submersible sump pumps are based upon their basic construction. Submersible models like these from Little Giant are more "unitary" in that their induction mechanism, motor, and float piece are all built into a single, dense unit. This unit is them submerged into the sump space, which is why most are sealed in a dense outer case made of a durable metal like cast iron.
Meanwhile, pedestal sump pumps are "tall" by comparison, with the intake point and float at the bottom end and the motor at the top. These models operate much like their submersible counterparts, save that their motor stays out of harm's way, and can be accessed even when the unit is actively pumping water.
---
Installation & Maintaining Pedestal Sump Pumps
Installing a new sump pump can be an essential step in ensuring that your basement remains water-free when heavy rains or melting snow begin to soak into the ground around your home. If you're starting from scratch, you may want to call in a contractor to that your sump pit and inlet pipe are adequately sealed.
Meanwhile, regular maintenance is essential when it comes to getting the most use out of your sump pump system. This is especially true if your pump goes without use for several months in a row, at which point any manner of clogs or obstructions could cause your pipes to become obstructed.
That's why it is important to unplug your pump at least once a month, remove it from the sump pit, and manually remove any debris from the pit. From there, you can scrub the intake apparatus and ensure that it isn't getting bogged up with dirt and silt. This video can show you how to do that, as well as many other worthwhile sump pump maintenance tasks.
---
People also Ask (FAQs)
What causes sump pump failure?
Sump pumps can fail for any number of reasons, including a sudden power outage in homes without a backup generator. Also, a lack of maintenance is prone to cause an unexpected failure, primarily because obstructions include rocks and dirt that can clog up a pump's intake point.
How long does a pedestal sump pump generally last?
Pedestal sump pumps can last anywhere between 5 and 15 years, depending on how well the unit is maintained and how regularly it is called into service. Overall, though, these units tend to last longer because its most vulnerable point, its motor, is not put in harm's way due to its above-ground installation point.
Do I need a plumber to set up a pedestal sump pump?
If you lack the confidence or skills to set up a sump pump, calling in a professional may be warranted. However, videos like this one can demonstrate how easy this task can be with just a few tools and a pre-dug sump pit.
Where is the best place to buy these sump pumps?
All of your local hardware stores, like Home Depot, Menards, Harbor Freight, and even Walmart, likely carry some sump pumps. However, if you want the best prices and the widest selection, Amazon is the way to go when you're looking to buy a sump pump. They carry several models from most of the leading brands and offer unbeatable shipping rates across the board.
---
Conclusion
Whatever your experience level with sump pumps was before finding this article, I now hope that you have the confidence needed to pick out and install a new sump pump on your own. More importantly, I hope you've seen the great utility provided by pedestal sump pumps – particularly to homeowners with an existing sump system who are tired of replacing old submersible units.
Before I hit the road, though, I want to put in one more good word for the WaterAce WA50CPED. This pedestal sump pump is plenty durable enough, yet entirely affordable enough to fit most budgets while still providing plenty of flexible installation options. This model's base is made from cast iron as well, so it won't ever shift out of place while your sump space fills up.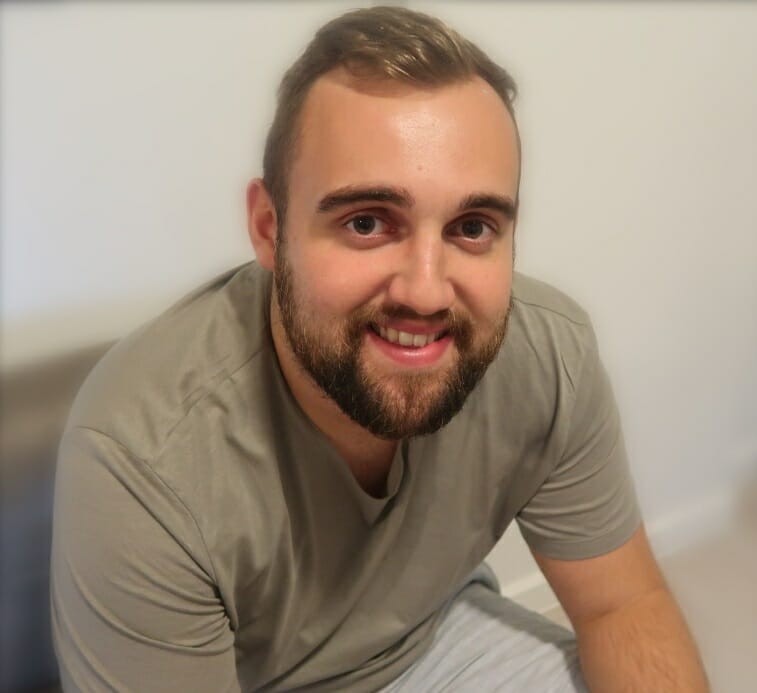 Matt is a freelance writer, English graduate, & keen traveler from the UK. As a specialist plumbing expert, he enjoys writing about everything there has to do with at-home plumbing products & related problems. When he isn't writing, he's usually drinking coffee or planning his next adventure. In his spare time, he also runs his own blog all about digital nomad life.