A water pressure booster pump is a device that can increase water pressure and improve water flow in your home. The best part is that the machine is relatively simple and easy to fit, and is popular in many homes who suffer from weak water pressure.
There's nothing worse than standing under a miserable excuse for a shower. In fact, many of our customers tell us that water pressure is one of the things they check before buying or moving into a new home.
Today, we're taking a look at six of the best home water pressure booster pump products to help you determine the right pump to use in your home.
Why Use a Water Pressure Booster Pump?
A water pressure booster pump, as its name suggests, works to increase the water pressure in your home. By boosting your water pressure, you can perform a bunch of different activities more efficiently, and there are many benefits for homeowners.
The biggest reason our customers invest in a water pressure booster pump is so they can take a more refreshing shower. It can also help you make the most out of your dishwasher or help you clean your car much more quickly.
Outside of the home, a booster pump for your garden hose can also help take care of daily outdoor chores, such as irrigation and cleaning.
A domestic water pressure pump booster is a wise investment, especially if you have consistently low water pressure.
Also See - Pumps For Sprinkler Irrigation Systems
---
Choosing a Quality Water Pressure Booster Pump
Pump Size vs. Pipe
Make sure to check the size of the water pipes in your home and use this as a reference in choosing the most appropriate booster pump. The pump connectors should be of the same size as that of your water pipe to prevent leaks.
System Type
There are several types of booster pumps, which differ by how they are activated. A positive system relies on gravity for activation. On the other hand, negative systems automatically kick in once there is a drop in water pressure. A negative system is our preference, as once it is installed, you can leave it to do its thing.
Installation Requirements and Replacement Parts
Some water pressure booster pumps are easy to install without requiring the services of a professional plumber. This, of course, depends on how handy you are with DIY.
As water damage can cause significant issues for your home, it may be worth considering seeking the help of a plumber. It's also sensible to consider the availability of replacement parts should something go wrong down the line.
---
Technical Specifications
Motor Power
The higher the horsepower (HP), the more powerful the pump. In most homes, up to 1HP is more than sufficient, but if you are using the pump for commercial purposes or to irrigate large gardens, you may need something more.
Also See - Amps Used By Well Pumps
Pump Operation
Pumps can be either manual or automatic. Automatic systems kick in once they detect a drop in water pressure, so they are advantageous over manual systems.
Some pumps also provide different speed settings for optimum control of water flow. A self-priming unit can speed up the installation process as there is no need for manual priming before use.
Also See - Best Sump Pumps On The Market
Pressure Rating
The higher the PSI (pounds per square inch) rating of the pump, the more it will work to increase the pressure of your water.
Water Flow Rate
The water flow rate is measured in gallons per minute (or GPM). The higher the GPM, the larger the volume of water is pushed through your system each minute. Most household fixtures, such as faucets and washing machines, operate around 5GPM.
Safety Features
The best booster pumps should have safety mechanisms directly built-in. These features can include automatic shutdowns, alarm systems, dry run protection, status indicators, and ignition protection.
Price and Warranty
Most manufacturers provide a limited warranty with their products, which vary in length, depending on the brand. Booster pumps can cost you up to $800, depending on the quality, specifications, and features of the pump you select.
---
6 Best Water Pressure Booster Pumps Reviewed
1. Simer 4075SS-01
Best Water Pressure Booster Pump for Showers
If you're shopping around for the best booster pump to increase the pressure in your shower, we highly recommend the Simer 4075SS. Never again will you have to contend with an underwhelming experience in the bathroom, just plug it in and let it do its thing!
Despite the pump having only ¾ horsepower, the Simer 4075SS-01 is powerful enough to boost your water pressure by an additional 40 PSI, while guaranteeing a 24 GPM maximum flow rate.
Constructed from rust-resistant stainless steel, the Simer requires very little in the way of ongoing maintenance and care.
Given the high flow rate of the Simer, there are many different use cases than just the bathroom. In fact, once installed, this pressure booster pump will work on all water outlets around your home, including those outdoors.
Watering your plants should be a lot easier with this baby, just watch out for the neighbors if you have any sprinklers installed.
Installing and operating the Simer is effortless. Once fitted, the unit automatically kicks in when you need it most, with no manual activation necessary.
The only problem with the Simer is that it's a little on the expensive side, but it's a solid buy for the performance.
Pair this pump with an ultra-powerful shower head to say goodbye to disappointing showers once and for all!
---
2. Davey Water Products BT20-30T2
Best Small Portable Water Pressure Booster Pump
Many of us are plagued with water pressure issues because of inadequate pressure coming from our city supply. If you are in the same boat, then the Davey BT20-30T2 portable water pressure booster pump is for you.
Municipal water utilities are expected to deliver water to homes at a minimum pressure of 40 PSI. The sad reality is that the pressure we end up getting is not even half the minimum. But there are some steps we can take to address this, and installing the Davey BT20-30T2 will help alleviate your problems.
This device can add a maximum of 50 PSI to your existing water pressure. Its flow rate is not bad, either, and you can enjoy up to 20 gallons a minute once this beast is installed. And if you are looking for a reliable device to use in your landscaping, the BT20-30T2 can also serve as an excellent water pressure booster pump for irrigation.
In fact, its size means its exceptionally portable, so you can move it around to where it is needed most.
This unit comes with a ton of added protections to make its operation hassle-free and is protected against dry running and power surges.
Its compact size means its simple to install, so if you're particularly handy around the home, you should be able to tackle this with little problems.
Like the Simer, Davey will kick in as soon as water pressure drops below the target minimum, using its patented Torrium-II flow control system.
With its high horsepower and PSI, the Davey BT20-30T2 is perfect for large homes or those that make use of extensive irrigation systems, such as sprinklers.
---
3. Grundfos MQ3-35
One of the concerns homeowners have about installing booster pumps is the noise. Unfortunately, vibrations stemming from pumps can often spread through your home, leading to noisy pipework, and I am sure most of us do not appreciate waking up to the sound of a jackhammer!
If you are in the market for a quiet yet fully functional booster pump, then you should consider the Grundfos MQ3-35. This self-priming unit makes it incredibly straightforward to install, and the built-in safety features safeguard you and your home against any potential hazards.
What's more, the Grundfos is excellent for reverse osmosis water systems (or those with water purifying capabilities). The functionality of the MQ3-35 can enhance their energy efficiency and performance reliability.
This top of the range booster pump is simple to operate, despite its sophisticated design that integrates an advanced controller, diaphragm tank, check valve, flow sensor, and a powerful motor. These elements all work together to provide you with a water pressure improvement of up to 35 PSI, which, although not the most powerful on our list, is more than adequate for most home use.
The Grundfos MQ3-35 is truly a state-of-the-art system that comes with a price point to match. Nevertheless, it remains an exceptional choice for those who want only the best water pressure booster pump for their home.
---
4. Zodiac PB4-60
Best Booster Pump for Pool Cleaners
When it comes to cleaning your swimming pool with absolute precision, the Zodiac PB4-60 is our top pick. Zodiac pumps are specifically designed to work with their best-selling Polaris pressure-side pool cleaners, providing superior cleaning performance.
Regular cleaning of your swimming pool is a must to keep the water free of contaminants and make it safe for use. This is where the Zodiac pump excels. It has a powerful motor that can improve the performance of your device, helping them to clean more efficiently and effectively.
Zodiac booster pumps are also quick to install, and the PB4-60 is no different. In the box, you'll find everything you need for self-installation. It has a high PSI rating and sufficient GPM to make it the ideal device to alongside your pool-cleaning device.
Obviously, if you don't own a pool cleaner, then you'd be better off picking one of the other booster pumps on our list. The Zodiac also only comes with a 12-month warranty, which is less than some of our other top picks. However, Zodiac is a well-known and reputable brand, so you can have peace of mind that your booster pump has been constructed with the highest quality of materials.
The Zodiac PB4-60 is a superb choice for those who want to keep their swimming pools looking their best.
---
5. SEAFLO 33-Series
Best Self-priming Water Pressure Booster Pump
A reliable and high-quality water pressure booster pump and doesn't need to create a gaping hole in your pocket. The SEAFLO 33-Series provides industrial-grade performance at a very affordable price.
One of the advantages of this model is that it comes with an electrical cord that can connect directly to your power supply, so you won't need to call in an electrician for installation.
But arguably, the best feature in the SEAFLO 33-Series is that its design eliminates the need for priming. Pump priming can be a tedious process, which you can altogether avoid with the SEAFLO. Although many pumps come with a self-priming feature, the SEAFLO's three-chamber design and heavy motor proved far superior in our testing than other models.
Now, you may think that the 3.3 GPM flow rate of the SEAFLO may be on the low side. However, it compensates by providing you with exceptional water pressure, which should be your primary focus.
The SEAFLO has an adjustable pressure switch that allows you to customize the pressure to your needs. And if you want more proof about the quality of this booster pump, you should check out its industry-leading 4-year warranty.
The SEAFLO 33-Series offers a fantastic combination of affordability, quality, and performance.
---
6. BURCAM 506532SS
Best Well Jet with Booster Pump
The BURCAM 506532SS is perfect for folks who like powerful things in tiny packages. This booster pump may be small, but it has one of the highest PSI ratings compared to others on our list.
Its ability to improve water flow is also at par with the best low water pressure booster pump systems on the market. If that wasn't enough, this device doubles as a shallow well jet.
Groundwater wells are excellent sources of water for those living in remote areas or those underserved by water utility companies. The issue with extracting water from wells is that it can be a tedious process. The solution? The BURCAM 506532SS, which can work to lift water up to an impressive 25 feet.
This whole house water pressure booster pump and well jet can provide your home with the water your family needs at the perfect pressure. It's also effortless to install and operate.
The best part is that the system does not require an external pressure tank or a pressure switch, which you commonly need when using groundwater. Everything is controlled electronically and automatically, which means you rarely have to mess around with the settings once it's installed.
Living in the countryside is now so much easier and more convenient, with the BURCAM 506532SS helping to deliver water to your home.
How Does a Water Pressure Booster Pump Work?
A booster pump for low water pressure has an impeller that increases water pressure, which also improves water flow.
Booster pumps can increase the pressure in residential water systems, increase well water circulation, and provide additional pressure to lawn sprinklers.
Commercial establishments, multi-story buildings, and irrigation systems can also benefit from installing a booster pump.
Learn More - Increase Your Water Pressure In Well Pumps
---
Installing a Water Pressure Booster Pump
Installing a booster pump requires basic plumbing skills. If you are not confident about your abilities, then you can always hire a plumber to install the device for you (Get a free quote below by filling out the form).
If you're feeling up to the challenge, here are the steps required to install your new pump:
Turn off the main water supply.

Drain the water in your tank and close the valve.

Open all water fixtures.

Determine the location of the booster pump.

Cut a section of the water line to accommodate the pump.

Insert the ends of the water pipe to the appropriate ports of the pump.

Connect the pump to your house's electrical system.

Test the unit and the system.

Check for leaks.

Open the valve of the water tank and close the water fixtures
People Also Ask (FAQs)
Are water pressure booster pumps necessary?
You need a water pressure booster pump if you have issues with low water pressure in your house or apartment.
This could include a weak shower or a water flow that doesn't meet the minimum requirements for your appliances like dishwashers and washing machines. Before purchasing though, make sure that your weak water pressure isn't due to a leak somewhere.
How do I determine which size water pressure booster pump?
Use a pitot gauge to measure the pressure of water coming out from every water fixture in your home.
Compute for the average PSI of all your fixtures. Use this information to determine just how much you want to increase the pressure in your water line.
For example, if you measured 25 PSI and you want 40 PSI in your system, then you need a device that can boost the pressure with an additional 15 PSI.
Are water pressure booster pumps expensive?
The price of booster pumps varies, depending on features. Some of the cheaper products may not come with all the bells and whistles of more advanced devices, so be sure to understand exactly what you need before purchasing.
How long do water pressure booster pumps last?
Generally, high-quality booster pumps can last decades, provided they are maintained regularly.
Read More - How Long Do Pumps Last
What causes my home to lose water pressure over time?
Blockages, leaks, or merely weak pressure from the municipal supply are the most common culprits of weak water pressure.
Learn More - Pump Running But No Water?
Do water pressure booster pumps require regular maintenance?
To ensure optimum performance, you should maintain your pump on an annual basis. The good news is that these devices are built to last and require only a minimum level of ongoing attention.
Where is the best place to buy these water pressure booster pumps?
Amazon and Build.com are two of the best places to buy a booster pump. Both sites provide a wide selection of products at different price points. The customer service is excellent, and you can take advantage of regular promotions and quick delivery.
---
Conclusion
The best home water pressure booster pump can increase water pressure and improve water flow. It's easy to install and has plenty of built-in safety features to keep it running worry-free for many years.
If you're looking for one device that balances affordability, efficiency, performance, ease of installation and operation, and overall value, we highly recommend the Simer 4075SS-01.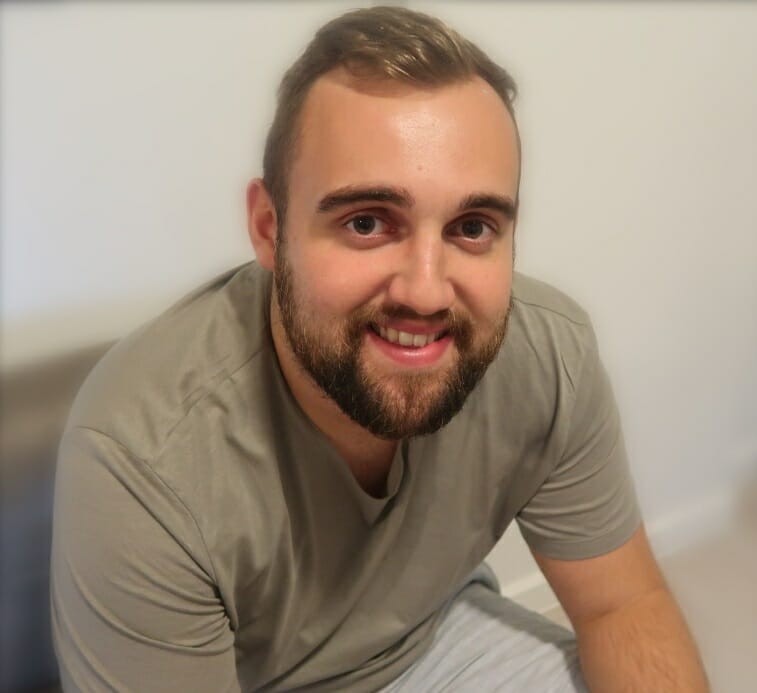 Matt is a freelance writer, English graduate, & keen traveler from the UK. As a specialist plumbing expert, he enjoys writing about everything there has to do with at-home plumbing products & related problems. When he isn't writing, he's usually drinking coffee or planning his next adventure. In his spare time, he also runs his own blog all about digital nomad life.