When remodeling or building a kitchen, an often unexpectedly tricky task can be choosing the right sink. Choosing tiles and color schemes can feel like a breeze in comparison to selecting the perfect sink for your home. Not only is the kitchen sink a useful tool, but it can also be a style statement that can bring your design together nicely.
Top mounted kitchen sinks are popular options that can easily revamp your kitchen and make it pop. If you are stuck on which sink is for you, we have reviewed and selected the best top mount drop-in kitchen sinks on the market.
Page Contents (Click Icon To Open/Close)
Top Mount Kitchen Sinks Compared
| | | | | | |
| --- | --- | --- | --- | --- | --- |
| | | | | | |
| | | | | | |
| | | | | | |
| | | | | | |
| | | | | | |
| | | | | | |
| | | | | | |
---
Advantages of Top Mount Kitchen Sinks
First comes choosing a top mounted or undermounted style. Also known as drop-in kitchen sinks, top mounted sinks are an easy to install option that is flexible enough to go with any design.
During installation, a top mounted kitchen sink is dropped into a hole in your countertop and rests on a rim, taking up more space and making a strong statement. Drop in sinks are stylish, easy to install, and affordable, which give a reason for the popularity of this style.
This, combined with the full range of designs and colors, makes them a perfect choice for medium and larger kitchen spaces. That being said, undermounted sinks, which are harder to install and more expensive, take up less space and are more minimalist design and style.
---
Styles Of Drop-In Sinks
Single Bowl
One of the most common designs for a drop-in sink is the single bowl style. Fairly self-explanatory, a single bowl sink has one bowl for washing dishes. They are simple, elegant, and very popular in homes. Single bowl kitchen sink top mounts are useful but can be limiting when trying to multitask.
Double Basin
Double basin sinks have two basins built into one unit for more convenient multitasking with ratios ranging from 50/50, 60/40, and 70/30. With double basin top mounted sinks, it is easy to soak large dishes in one basin and wash ingredients in the other basin.
Double bowls are great for families or people that cook regularly as they provide flexibility and are both functional and stylish.
Round Basin
A less common style of drop-in sink, the round basin sink became more popular after being featured in an IKEA catalog. While circular basins are a luxurious and impressive kitchen feature, they are not very functional. When installing a round basin, it is necessary to purchase a custom cut countertop as round holes are not standard.
This makes having a circular bowl more unique, but round basins are not as spacious and are therefore less convenient.
---
Choosing The Best Top Mount Drop-In Kitchen Sink
Size Vs. Counter Space Configuration
When selecting a sink size, your countertop makes most of the decisions for you. The preset hole cut into the countertop gives you specific measurements to follow. While it is possible to cut the hole larger if you find a large sink that you like, it is harder to install a smaller drop in sink.
It is possible to get custom sinks and countertops for your kitchen, but typically a smaller kitchen requires a smaller sink and a larger kitchen and family requires a larger sink. In general, looking at the size of the old sink in your kitchen, the precut hole, and the kitchen itself is an excellent way to find the best sink size for you.
Style
Once you have an idea what size sink you want, the next step is to choose a style. The three most prominent styles are single bowls, double basin, and round basin, each with their advantages and disadvantages. As a general rule, single bowl sinks are suitable for small families or single folks who do not cook regularly.
Double basin sinks are excellent for large families or multitaskers, and round basins are best for those who want an impressive look and do not cook often.
Shape
Like there are plenty of color options for sinks, there are also many shapes for them. Perhaps a rectangular or square shape will look best. Maybe you would prefer a wavy, circular, or even scalloped sink shape. If you can think of a shape, there is a sink designed that way. Look at your desired design and select a sink that fits into that.
Sink Material
Once you have a shape, size, and style in mind, the next decision to make is regarding the material. There are a few most common materials for sinks, each with their benefits and drawbacks.
Once you have a style, shape, and size of sink in mind, look at some options, and think about what material would best fit with your kitchen's design and your vision.
Gauge
A sink gauge is essentially a measure of how thick a sink is. Sink gauges are measured on a scale and, typically speaking, the lower the gauge, the thicker the material. The most common gauges for sinks are 16 and 18, with some instances of 20.
Some materials are thicker or heavier than others, like granite, while stainless steel is thinner and lighter, meaning that they will have different gauges.
Noise Insulation
Nobody likes a loud faucet. When the water hits the bottom of a sink, the vibrations and echoes can make working with the sink pretty loud. However, there are ways to minimize the noise. Some manufacturers build in or supply sound insulation pads that are installed under your sink to absorb the vibrations.
Other materials, like acrylic, are naturally better at sound dampening than others. Look carefully at your choices and know that there are ways around loud faucets.
Installation
Luckily for amateur DIY fans, drop in sinks are usually very easy to deal with. Since they sit on a rim in a hole in your countertop, they are relatively simple to install and rarely need extra support or caulking from a plumber. As they are simple and require little equipment, installing a drop-in sink is usually more cost effective.
Manufacturers often send instructions or tips with their top mounted products and, if they do not, there are how-to videos available online to help.
Warranty/Durability
Even if you are careful, sometimes the worst happens anyway. Because of this, products will often come with a warranty to help you replace parts or fix the product.
Most warranties range from 1 year to a lifetime, with the most common ones ranging from 1, 5, and 10 years. Double check the company website or product's description or label for more information regarding it's warranty.
---
7 Best Top Mount drop-in Kitchen Sinks Reviewed
1. Ruvati RVH8001
Best top mount kitchen sink
| | |
| --- | --- |
| | |
| | |
| | |
| | |
| | |
| | Limited Lifetime Warranty |
If you are looking for a high-quality single bowl kitchen sink top mount made of stainless steel, then the Ruvati 33 x 22-inch model is for you. Available in a range of sizes and with pre-drilled holes for your faucet, this Ruvati has a beautiful brushed finish that is sure to fit with most kitchen designs.
The quality rubber pads for soundproofing your water flow and reducing condensation are a fantastic added feature. Other helpful parts that come with this sink include a rinse grid to prevent scratches, a basket strainer drain assembly, cutout template, mounting clips, and an installation guide.
Packed perfectly for safe travel, this sink's bottom is tilted for optimal drainage and is not too deep for washing. A stainless steel top mount sink for this price and quality is a bargain that is hard to beat. This product has everything you need to install a functional and stylish sink that will last for years.
One happy customer had this to say after buying the Ruvati sink for their home:
---
2. Swanstone Granite
Best drop-in kitchen sink
| | |
| --- | --- |
| | |
| | |
| | |
| | |
| | |
| | Limited Lifetime Warranty |
If you are looking for a top quality granite drop-in single bowl kitchen sink, then this Swanstone one is for you. A double basin with a single faucet hole made of 80% quartz, it is almost as hard as a diamond. Being this durable and robust means that this sink is more than capable of taking on your daily cleaning routine.
Available in both granite and black, each design is sure to bring a luxurious element to your home and can be installed as an under or top mount. The smaller basin is shallower than the larger one making for convenient multitasking in the kitchen.
The flow of the sides are beautiful and will match many aesthetics. Granite is not only beautiful and useful but easy to clean; food prep and cleanup are no problem when you have two basins at your disposal. At such a fantastic price, this sink is perfectly functional and will be an impressive feature in any home.
---
3. Ruvati 60/40 RVH8050
Best stainless-steel top mount kitchen sink
| | |
| --- | --- |
| | |
| | |
| | |
| | |
| | |
| | Limited Lifetime Warranty |
If you need two large basins in a stainless steel sink, then this Ruvati sink is a great option. This 60/40 drop-in kitchen sink comes with custom grids to protect them and is made thicker than most standard sinks. The beautiful brushed silver finish is easy to clean and maintain.
The undercoating and thick rubber padding quickly mute water flow noise. Drop-in kitchen sinks are usually easy to install, but Ruvati makes it even easier by including everything you need for installation; two bottom rinse grids, two basket strainer drain assemblies, a cutout template, mounting clips, and an installation guide.
A new landmark in overmount design. The deep, square bowls and zero-radius corners of the Tirana series will easily drop into the trendiest of kitchens. Each Tirana sink comes pre-drilled with a single hole for faucet installation. - Ruvati
The lifetime warranty means that you can rest easy knowing that, should the worst happen, you have coverage to get a replacement.
Many customers have commented on the smooth, high-end looking finish and are proud of their affordable purchase. Impressing loved ones and prepping meals will be a breeze with the Ruvati drop-in top mount double bowl kitchen sink.
---
4. Kraus KTM25
Best budget top mount kitchen sink
| | |
| --- | --- |
| | |
| | |
| | |
| | |
| | |
| | Limited Lifetime Warranty |
For those that want to keep it simple and stylish, the Kraus 25 inch drop-in kitchen sink may be what you are looking for. Complete with three pre-drilled holes, a strainer, and an official Kraus towel, this incredibly durable and easy to maintain sink is an excellent tool to help you in the kitchen.
The thickness of the steel makes it impervious to dents and damage while the NoiseDefend Soundproofing coating, combined with the rubber dampening pads, make washing the dishes a quiet and relaxing activity.
The pads cover 80 percent of the base and are covered with the coating, so a loud faucet will not interrupt your conversations any longer.
There is no need to worry about scratches or damage thanks to the satin finish. Kraus is a premium manufacturer of top mount sinks and is so confident in their quality and functionality that they place a Limited Lifetime Warranty on their products.
A drop in sink this stylish, affordable, and easy to install is a real steal that will improve your quality of life. Sudsy from NY was very impressed with his Kraus single bowl top mount that he just had to rave about it:
Sink came beautifully packed to protect. Quality construction and heavy duty. Installation went smoothly. Like the included drain with removable food catcher. Believe it will give me many years of service.
---
5. KOHLER K-5871-4A2 Riverby
Best single bowl top mount kitchen sink
Bored of seeing sinks that come in the same two or three colors? The Kohler 35-inch drop-in kitchen sink is for you. Available in twelve unique colors of the same luxurious design, this sink is an eco-friendly product made of cast iron.
Cast iron is a sturdy material that is resistant to high temperatures and can withstand rough handling or damage. It is also possible to pick up an over the sink drainer and sink grid for added convenience. The two-degree basin slope makes draining a simple task and minimizes any water pooling or watermarks.
Being a drop-in sink, installation is an easy task due to the design and free installation manual. The large size and depth of this rectangular sink is roomy enough to hold large pots and pans but can easily fit a drainer or strainer on top when multitasking.
With a sink of this caliber and its one-year warranty, this is a wonderful addition to any home. Kohler drop-in sinks are known for their quality, style, and convenience, and this sink is no exception.
---
6. Miseno MCI25-4TM
Best cast-iron top mount drop-in kitchen sink
| | |
| --- | --- |
| | |
| | |
| | |
| | |
| | |
| | Limited Lifetime Warranty |
For those who want a double basin sink with equally sized basins, try this beautiful 33-inch drop in kitchen sink from Miseno. Available in a range of colors and a sleek, understated style, this top mounted sink even comes with an extra hole for a soap dispenser for added convenience.
With two basins, versatility and convenience are a given when you are cooking up a storm as you can wash or soak dishes and wash food produce at the same time. The cast iron material is resistant to dents, corrosion, damage, and heat so that it can withstand any rough handling.
A rear drain location allows for more space both on the counter and below the sink for increased storage. With such a sleek and simple to use sink at your disposal, catering for gatherings with loved ones will be a pleasure. The affordable price tag makes this beautiful drop-in sink even more attractive.
One customer, Barbs88, had so much to say about this sink that she could not help but leave a review for it:
The sink fits perfectly in the place of my previous 33" sink and required little additional prep or work to ready the space for installation. Since the sink was installed, it has functioned wonderfully and looks even better…
---
7. Sinkology Seurat
Best copper drop-in kitchen sink
| | |
| --- | --- |
| | |
| | |
| | |
| | |
| | |
| | Limited Lifetime Warranty |
For those who want an antique style that stands out from the crowd, look no further than this stunning 15-inch drop-in kitchen sink from Sinkology. Sinkology believes that a quality sink does not need bells and whistles to be perfect, and this copper sink is an ideal example of that.
With one hole for the faucet and one for draining, this is as simple and elegant as it gets. Copper has a natural feature where it changes color over time with use, meaning soon enough your sink will be the only one of its kind.
While there is a fear of copper turning green over time, this sink will not turn green with regular indoor use. Its 16 gauge thickness means that this copper top mounted sink will resist damage and be a breeze to install. There is no need to worry about rust, tarnish, or color differences with this beautiful sink.
It is rare to get such a unique drop-in top mount kitchen sink that is easy to install alone for such a great price.
---
Top Mount Drop-In Kitchen Sink Materials
There are plenty of materials used to make sinks, each with their advantages and disadvantages. Stainless steel is popular thanks to its durability, style, reductive noise features, and stain and heat resistance but shows scratches and stains easily.
Acrylic is light, durable, scratch resistant, available in a wide range of colors, and easy to maintain but can look cheap. Copper is unique and luxurious with antimicrobial features while being impervious to rust and tarnish but can be toxic in large doses.
Granite is luxurious, durable, available in a wide range of colors, and easy to maintain but is cumbersome and prone to cracking. Fireclay is beautiful, durable, and resistant to chips and scratches but is heavy and needs support. Porcelain is impervious to stains, scratches, and high temperatures and comes with sound deadening features.
Cast iron sinks are incredibly durable and resistant to water, corrosion, abrasion, dirt, and high temperatures but are not common. Look at what materials your ideal sink comes in and choose the best one for you.
---
How To Install Top Mount Kitchen Sinks
Thanks to the nature of drop-in sinks, installing a top mount sink is incredibly easy. Here is how to install a drop-in kitchen sink:
Either purchase or own a countertop with a preset hole or, using the template and measurements provided, cut a hole into the countertop for the sink. You may have to modify any precut holes you already have.

Once the hole is ready, gently and carefully place the sink into it, making sure the rim is on top of the counter.

Install the faucet hoses and lock the sink into place using the nuts provided with the sink. It may be necessary to seal the sink with caulk that is either provided or purchased beforehand. Once the caulk is on, wipe away any excess with a cloth or rag.

Secure the retaining clips to the underside of the sink.

Finally, connect the faucet hose to the water line and turn on the faucet, checking for leaks or faults.
---
Cleaning And Maintenance Of Drop-In Kitchen Sinks
Kitchen sinks are easy enough to maintain, but they require regular cleaning and care. Once you are done doing the dishes, you should clean the sink and wipe off the water after every use. When cleaning, using fewer cleaners is better as it minimizes the removal of your sink's finish.
Another care tip is to purchase a sink grid to prevent the bottom of your sink from getting scratched or stained. Be mindful of what you put down your garbage disposal; check it, clean it, and empty it regularly for optimal function.
Check your sink and piping regularly for leaks or corrosion and replace old or malfunctioning parts as soon as possible; warranties make this cheaper and easier to do.
---
Fixing Clogged Drains And Kitchen Sink Leaks
If you have a clogged drain, there are a few ways that you can go about unclogging it. The old fashioned way would be to use a plunger or perhaps try using an unclogging solution on the drain. Another option would be to try cleaning and emptying your garbage disposal.
As a general rule, to avoid clogged drains in the future, make sure to scrape any leftover food into the bin before washing the dishes.
Kitchen sinks leaking is an incredibly common occurrence. Fortunately, it is often easy enough to fix without calling a plumber. With a bucket, wrench, lubrication, towels, and sealant on hand, you can fix a kitchen sink leak relatively quickly and easily.
If each of these steps is ineffective or you are unsure what actions to take, it may be necessary to call a professional plumber for a consultation or a quote.
---
People also Ask (FAQs)
Which is better, undermount or drop-in kitchen sinks?
It depends on the layout and design of your kitchen. Drop-ins are easy to install and more affordable but take up space and can be bulky. On the other hand, undermount sinks are more subtle and take up less space but are more expensive and harder to install.
How much does a stainless-steel top mount kitchen sink typically cost?
The cost of a stainless steel top mount kitchen sink varies depending on its design, the brand, and where you buy it from. Typically, stainless steel top mount sinks cost between $30 and $4,000, with most people purchasing sinks that cost between $30 and $300.
Where is the best place to buy top mount kitchen sinks?
Kitchen sinks are available in so many different places these days that it can be hard to know which places are best. Typically, local stores and brand sites are the safest and most reliable places to purchase top mount kitchen sinks.
Amazon and other similar sites can be useful but make sure that the seller is viable and secure before making a purchase.
What is the best brand of kitchen sink to buy?
Many brands create excellent kitchen sinks, but it can be hard to separate the wheat from the chaff. The most popular and well-known kitchen sink brands are Kohler, Kraus, Moen, and Swanstone. Buying from a reputable brand with a household name increases the likelihood of making a reliable purchase.
What kind of sink is best for granite countertops?
The best kind of sink for granite countertops depends on many factors. Budget, preference, kitchen design, and material preferences all factor into deciding on the best sink for you. As a general rule, the sink that fits both your budget and desired design is the best one for you.
How can I remove the stains on a porcelain top mount sink?
Porcelain, as beautiful as it is, is prone to getting stains that are hard to remove. Luckily there are steps to remove stains and prevent future ones from occurring.
Using washing up liquid, a sponge, and hot water, rub down your sink as best you can.

Using a damp cloth, wipe the stained parts down with baking soda. Baking soda is a natural abrasive and works well with lemon juice if you need a little more kick.

Ventilate the room and coat your sink in bleach before covering with paper towels and leaving it overnight. Only do this with white or plain porcelain as bleach can damage coloring, metal, or antiques. In the morning, remove the towels and rinse down the sink.

Plug the sink and fill it with hot water. Add two cups of vinegar and let it sit for up to three hours. Once the time is up, empty the sink and rinse it with hot water.

Using non-abrasive cleaners like Borax and ROG 1, go over your stains. Make sure to avoid acidic or abrasive cleaners as it could damage your sink further.

If you have some stubborn rust stains, rubbing table salt and lemon juice into the stains should help remove them. If they are stubborn, you can let the mixture sit for 15-20 minutes before rubbing at it with a sponge.
---
Conclusion
As you can see, buying a new kitchen sink is not as difficult or frustrating as it initially seems. Sinks are both a functional tool and a beautiful décor piece that can tie a kitchen's design together wonderfully.
Drop-In top mounted sinks are simple, elegant, and convenient options for homeowners that don't put extra strain on you or your wallet. While there are plenty of excellent options out there, we would recommend the Ruvati 33 x 22 Inch Drop-in Topmount 16 Gauge as the best top mounted drop-in kitchen sink.
For those looking for another option, the Swanstone Granite One Hole Dual Mount is a wonderful choice and our runner up. If you have more sink related issues or would like to shop around more, we have more posts here and here that may help.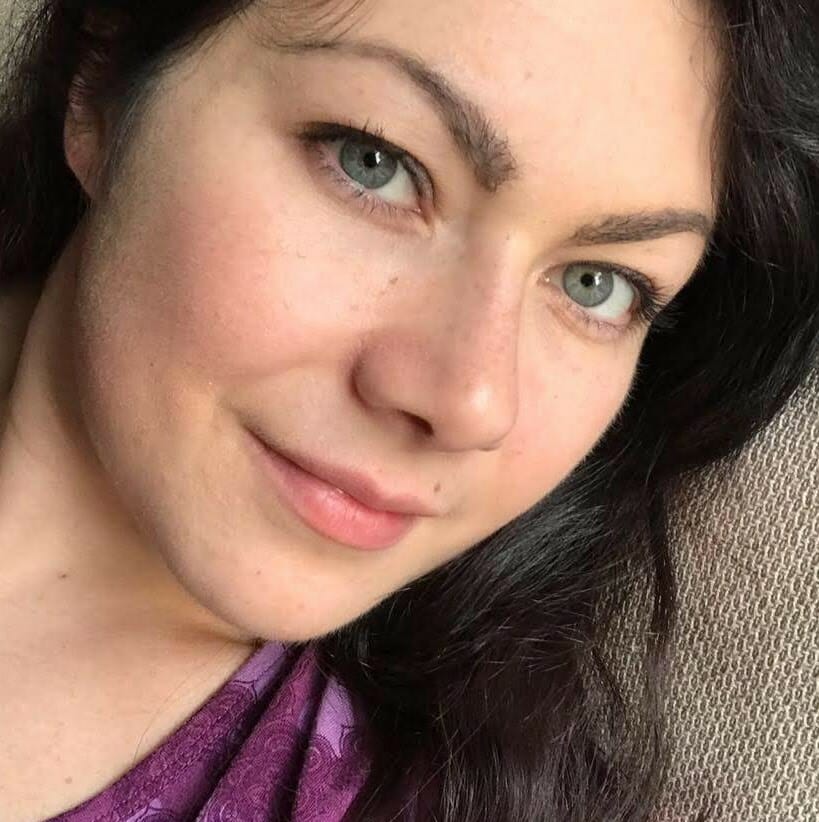 Holly Curell is the editor extraordinaire for Plumbing Lab. Having grown up in Michigan, Holly has spent time living in New York, Virginia, & currently North Carolina, where she lives with her husband & family. Holly loves DIY & has years of experience with at-home plumbing problems that arise from having 3 kids & living in colder climates. When she's not writing about her plumbing knowledge, Holly enjoys reading, hiking & relaxing with family.