As far as kitchen inventions go, an under sink garbage disposal is easily one of the best and most widely used. Instead of having to throw away leftovers and create a potential biohazard, you simply toss them into the sink and flip a switch, thereby washing your hands of any further responsibility.
For most households, the disposal is the lifeblood of the kitchen, meaning that if it ever stops working or breaks down, then you have to work quickly to replace it or fix it, or the backed up food can turn into something that would work as a science fair project.
So, to help you avoid such an unpleasant situation, we are here to tell you about the top under the sink garbage disposals you can find, as well as provide you with an overview of the features and benefits so that you know which one will work best in your home.
How to Choose an Under-The-Sink Garbage Disposal
Size
Considering that these handy machines install underneath your sink, you will have to pay attention to any size limitations that come with the territory.
Usually, people will purchase the biggest and most powerful disposal they can find, only to discover that it's too tall or wide for your sink, meaning that you have to start your search all over again. Thus, be sure to measure your current unit (if you have one) and then the total space you have under the sink. This way, you won't have any buyer's remorse.
Measure the area between the bench top and the floor or shelf in your cupboard. Also allow 3-4 extra inches where possible as that the mounting can be done with ease.
Motor
One of the most annoying things when you have a disposal is clogging.
An excellent way of know if the unit will be able to process your leftovers with ease is to pay attention to the horsepower. With all things being equal, getting a model with a higher horsepower can indicate that it will be able to power through more food, as well as handle thicker and more fibrous products overall.
Most brands offer between 1/3 to 1 horsepower. For smaller models that fit well in below the sink, we recommend 1/2 HP as they provide plenty of power while remaining compact.
Grinding Stages
As another way to ensure that clogging doesn't occur, some disposals will have a multi-stage grinding system, which means that the food gets chewed up more than normal. This creates a smooth working process, and reduces the chance of any clogs happening further down your pipe.
If your disposal doesn't grind well, then bits and pieces could have collected in your pipes, meaning that you could experience backups even though your disposal seems to be working fine.
Material
When discussing materials for disposals, the most important components are the impellers and the housing. While other internal components are also necessary for proper disposing, they will usually not come into contact with the water or the food itself.
Stainless steel is one of the best materials to get, as it will resist rusting and won't dull too easily. In fact, stainless impellers will last for up to a decade without any significant problems, provided that you're not tossing things like bones, fruit peels, and silverware into your sink.
Another suitable material is galvanized steel, but this will rust over time, so you will have to keep that in mind and pay attention to when it starts happening, as that will indicate that you need a replacement quickly.
Speed (RPM)
The grinding speed has a lot to do with the strength of the motor - in general, a stronger motor means a faster grinding speed. The product description of any garbage disposal system should tell you the speed in revolutions per minute, or RPM.
Speed should be considered because it affects how quickly food is ground and how effectively it is done. Top-rated units have a rate of at least 1,725 RPM, and the absolute best disposals boast an impressive 2,800 RPM.
Feed Type
The feed type refers to what happens when you feed food into the garbage disposal, specifically when it is turned on. There are two types of feed systems, continuous and batch. A continuous feed system will continue to run until you switch the power off.
A batch system, on the other hand, requires you to put the waste in the disposal first before switching it on. There are pros and cons to each type, but most people opt for the continuous system since it saves time.
Ease of Installation (Mount Type)
There are a few different methods for installing a garbage disposal, but the most common - and easiest - is the quick mount installation. The quick mount makes it fast and straightforward to install, and if you are handy enough, you should be able to do it on your own.
The garbage disposal should come with all of the necessary materials for installation, including a quick mounting bracket where the unit is just locked into place.
Warranty
Warranty is a huge consideration for any kitchen appliance, and garbage disposal is no exception. Depending on the unit you choose, the coverage period could range from 1 year to a limited lifetime warranty.
Try not just to focus on the coverage period, though.
It is crucial to consider the claims process and how easily claims are resolved. There is no point in having a lifetime warranty if it is nearly impossible to make and settle a claim.
Noise Reduction
Just about every garbage disposal on the market comes with features to minimize grinding sound. This is mostly achieved by insulation surrounding the unit, particularly the grinding gears.
There is another advanced method for reducing noise by utilizing a balanced turntable to reduce the vibrations of the unit, therefore reducing the grinding sounds.
For our full guide on quiet garbage disposals, click here.
---
5 Best Under Sink Garbage Disposals Reviewed
To help keep things relatively equal when comparing different models, we are going to stick to ½ horsepower disposals. These are the best solution when looking for a compact but powerful food disposer to fit under your kitchen sink.
1. Waste King L 2600
As far as disposal brands go, one of the top two is Waste King (the other being InSinkErator). The L 2600 model is one of the better offerings from this company, with high-quality components and top-notch performance year after year.
The first thing that we like about this disposal is that it operates at a blazing 2600 rpm, which is fast enough to turn most food into pulp within seconds. That, coupled with stainless steel impellers, means that you shouldn't experience any significant problems with this disposal over the years.
The other thing that we appreciate about this unit is that the whole thing is made with the best materials. In fact, Waste King guarantees that everything is rust and corrosion proof, and the company is willing to back it up with more than just words. The L-2600 (along with all Waste King disposals) comes with a lifetime warranty against corrosion, so if any mechanical pieces start to rust, you can trade it in for a replacement.
Other features that we like about this disposal are the quick mounting system, the removable splash guard (for easier cleaning), and the fact that it comes with a power cord. Most disposals don't include a power cord, so this means that you should be ready to go out of the box, even if you're installing a disposal for the first time.
Two things I really like about this Waste King unit: it is QUIET, much more than any disposer I've had in the past, and installing it was so easy!" - A purchaser from Walmart
Finally, this particular model comes with a five-year in home service warranty, which, when coupled with the lifetime corrosion warranty, means that you should be able to get a ton of use out of this model.
---
2. InSinkErator Badger 5
As we mentioned above, Waste King is one of two well-known brands, with InSinkErator being the other one. For value for money, we actually prefer InSinkErator products overall, because the company has made some of the best disposals for all types of needs.
One of the most popular models is the Badger 5, which is why it's included on this list. Also, most InSinkErator disposals are more than ½ horsepower, so keep that in mind.
The first thing that we like about the Badger 5 is that it comes with a powerful Dura-Drive motor to grind through food as quickly and smoothly as possible. Also, having a high-performance motor also means that it's less maintenance and won't overheat or break down.
The other thing we appreciate about this disposal is that it comes with a high-capacity grinding chamber, meaning that you don't have to turn it on as often to avoid getting clogged. Although this one has just one grinding chamber, it's more than enough to puree any food you put into it.
Other features that we like about this disposal are the stainless steel impellers, the 30 CFM flow rate (which is high), and the Quick Lock Mounting System.
In fact, InSinkErator has made sure that anyone who sticks with the brand will have a remarkably easy installation process, as each model is built to fit into the same mounting bracket, thus making it super quick to replace an old unit.
Finally, this disposal is insulated to reduce noise and comes with a two-year in home service warranty.
---
3. Kitchen Aid KCDB250G
When most people think about KitchenAid, they imagine products like blenders and toasters, but not necessarily garbage disposals. Nonetheless, while this type of thing is a little outside of the company's wheelhouse, they do a good job of building a high-quality disposal.
When compared to something as robust as the Waste King, it's easy to notice the shortcomings of this disposal. The rpm of this particular unit is 1725, compared to the 2600 rpm above.
However, this model still comes with stainless steel components and a compact design, meaning that it's a quick and easy replacement.
Overall, we would recommend this disposal for kitchens that don't process a lot of food. So, if you're not a big food waster, then this could be a great addition to your sink. We also like that it comes with overload protection and a master switch to turn it off in case there are any problems.
Finally, although the mounting system is not as streamlined as something like InSinkErator, it is still relatively simple, meaning that you should be able to get up and running within about an hour or less.
On the KitchenAid website, reviewer Dave remarks, "Bought a new dishwasher and decided I needed a new garbage disposal also. I looked up reviews and found that for the price this model KitchenAid was by far the best choice. I haven't been disappointed!
---
4. General Electric GFC520V
Product Specifications
| | |
| --- | --- |
| | |
| | |
| | Galvanized & Stainless Steel |
| | |
| | |
| | |
Next, we have another model from a company that wouldn't typically come to mind when considering garbage disposals. On paper, this design looks like it would easily uproot either Waste King or InSinkErator with regards to being the best ½ horsepower model, but in practice, it does have a few kinks.
First of all, the speed of this motor is incredible. It operates at a whopping 2800 rpm, which is more than any others we've seen in this class. That, coupled with stainless steel impellers, means that it should go through food like nothing else. On top of all that, it comes with a proprietary "anti-jam" design to help prevent clogging.
Secondly, this disposal has a large-capacity tank and a secure mounting system, which means that it can process more food at once and shouldn't be too hard to install. As we said, on paper, this disposal seems like the best thing ever.
As for downsides, however, rust is one of the most common issues that people have, along with a mounting bracket that doesn't hold the unit in place as sturdy as other brands, meaning that you do have to worry about vibration or shaking as it operates.
Finally, it is much louder than other disposals (2800 rpm, remember), and it doesn't come with a power cord when purchasing at some online stores. It can be found cheap though and is one of the more cost effective solutions on our list.
Overall, this is a great disposal when everything works properly, meaning that it could be a perfect addition to your kitchen. With that in mind, however, don't assume that everything will work all the time. With some upgrades, this could easily be our number one pick.
---
5. Waste King 9930 Legend Series
Closing up our list is another model from Waste King; the 9930 Legend Series. With a name like that, you may think that this is an upgrade from the L-2600 above; however, it's just the opposite.
That's not to say that this is a bad model by any means, but when comparing the two, the L-2600 comes out ahead with regards to performance and reliability.
When talking about power, this disposal still spins at 2600 rpm, which is again more than enough to process most food. It also has stainless steel impellers, and everything is rust and corrosion-proof, as illustrated by the lifetime warranty that comes with the disposal.
The unit itself is a bit shorter than the L-2600 and still comes with a quick mounting system, which makes installation much easier. Everything is insulated to reduce noise, and it also comes with a five-year in home service warranty.

When looking at the two Waste King models, it should seem like they are identical, but, unfortunately, this particular unit has been known to leak and/or break down more often than the L-2600. There's no guarantee of that happening, but just know that it's gotten more complaints.
How do you install an Under the Sink System?
There are plenty of guides to under the sink system installation that can be found with a quick Google search. No matter which step-by-step guide or Youtube tutorial you follow, there are a few significant steps that always remain the same. Here's what they are:
Step 1: Ensure that the power is turned off
For complete safety, turn off the circuit breaker to the kitchen.
Step 2: Remove the existing unit
Step 3: Install the new unit
Step 4: Test your new disposal using a food item under the "Yes" column below
It may sound like a lot of work to get your new under the sink system up-and-running, but every product that I reviewed earlier comes with easy-to-follow installation steps with all the necessary pieces included.
---
Things You Can and Can't Put Down Your Disposal Unit
There are a few do's and don'ts that you should be following for your new garbage disposal.
First thing's first, you need to know what is OK to put in the disposal and what should be avoided. A good rule of thumb to follow is when in doubt, use the trash can.
Excessive amounts. of starchy foods (e.g., pasta)
Not only are there food items that should be avoided, but also certain cleaning supplies. Never put bleach down the disposal or another harsh drain cleaner as this can damage the plumbing system.
Instead, you can keep the kitchen sink fresh my grinding the peels of citrus fruits in the disposal. There are mixed reviews about coffee grounds and eggshells, but try to avoid these when you can.
---
Tips for Fixing a leaky waste disposal system
The Cooling Company says that "malfunctioning garbage disposal can be a stubborn repair. Lots of moving parts that are not readily accessible or visible mean maintenance and fixes require extra time and instruction." According to them, the first thing you need to do is identify where the leak is coming from - this is the easy part. The challenge comes along with actually fixing it. There are a few tips and tricks to help you through it.
If the leak is in the sink flange (which is most likely), there is an improper seal between the unit and the sink. This could be due to corrosion or bumping the disposal in a way that would loosen the seal. You'll need to move the disposal entirely and apply some putty to the flange before you replace the unit.

If the leak is in the dishwasher or sewage connections, this is simple. Chances are you need to replace the gaskets on the hoses.

If the leak is coming from the bottom of the disposal, one of the mechanisms inside the unit has failed. This can be extremely difficult to fix; you can hire a professional to take a look at it, but it might be worth it to replace the garbage disposal altogether.
---
How do you Clean a Food Waste Disposal
Garbage disposals do a reasonably decent job of keeping itself clean. After all, it is designed to get rid of food waste and send it down the drain. However, food particles can leave behind a yucky slime that builds up over time.
The Spruce says that a weekly cleaning of your garbage disposal can keep your kitchen smelling fresh and prevent gunk from building up.
There are a few ways you can go about cleaning.
---
People Also Ask (FAQs)
Continuous vs. Batch feed systems - Which is better under a sink?
This depends on your personal preferences. A continuous system is more effective at grinding food at a faster pace. However, since the batch system requires you to close the entrance before you switch the unit on it is the much safer option.
If budget is your main concern, you'll want to go with a continuous feed unit. According to HomeAdvisor the average cost of constant feed disposal is $170, whereas a batch system will set you back about $220.
What would cause the garbage disposal to leak from the bottom?
If your unit is leaking from the bottom, the most likely culprit is a busted seal inside the unit. The internal seals tend to wear out over time, so this is yet another reason to pay attention to the warranty coverage. When leakage comes from the bottom, your best move is to replace the unit altogether.
How long does an under the sink garbage disposal typically last?
Eventually, you can expect your unit's blades to wear down or the motor to give out, but this shouldn't happen for a while. Jon Wayne Service Company in San Antonio says that newer models have been known to last anywhere from 8 to 15 years. However, the longevity of garbage disposal depends on how often you use it and if you care for it properly.
How do I know if my garbage disposal needs replacing?
If your garbage disposal is reaching the last legs of its life, it might be time for a replacement. Any unit experiencing these problems should be removed and replaced:
How much does a plumber charge to replace under the sink garbage disposal?
Thumbtack says that "the electrical and plumbing work involved in garbage disposal installation makes the job potentially hazardous. That's a great reason to hire a professional installer for this particular home improvement project."
If you do choose to do it on your own, ALWAYS ensure that the power is off first.
The cost of hiring a plumber to remove and replace your garbage disposal varies depending on your location and the plumbing service you use. On average, the price is between $120 and $150 for a professional plumber to install a new garbage disposal. Keep in mind that it does not include the cost of the actual unit.
How do you clear a clogged kitchen sink with a garbage disposal?
R.S. Andrews, an expert plumbing company in Atlanta, says that "when clogs occur, a natural reaction is to grab a chemical drain cleaner from a big box store and use it to solve the problem. However, chemical drain cleaners can corrode and damage your pipes… and the chemicals can do irreparable damage to the plastic components and metal blades within the unit."
Don't worry; there are a few proven methods to help unclog the kitchen sink. You can try the baking soda/vinegar trick I already talked about or use a plunger (the same way you would in a toilet) to loosen the clog.
---
Conclusion
Overall, when picking out our top pick for a Best Under Sink Garbage Disposal, we have to say that your best option still has to be the Badger 5 from InSinkErator.
The power, performance, and low-maintenance design of this unit is better than anything else we've seen, and it has one of the best service warranties you can find, even if it's not as long as Waste Kings.
If, for whatever reason, you have an aversion to InSinkErator products, then the L-2600 is another fantastic model.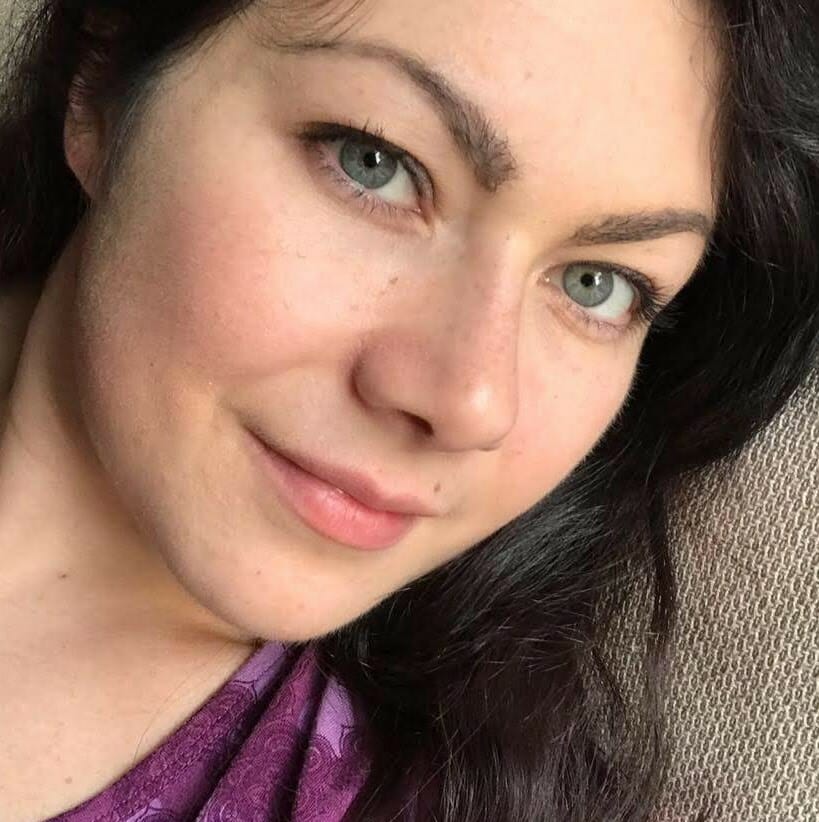 Holly Curell is the editor extraordinaire for Plumbing Lab. Having grown up in Michigan, Holly has spent time living in New York, Virginia, & currently North Carolina, where she lives with her husband & family. Holly loves DIY & has years of experience with at-home plumbing problems that arise from having 3 kids & living in colder climates. When she's not writing about her plumbing knowledge, Holly enjoys reading, hiking & relaxing with family.