When it comes to faucets, the brand Danze is often considered a "newbie" or young company. While it's true that they are only approaching 20 years in business, the Danze brand is far from inexperienced in creating high-quality faucets with beautiful designs.
Based in Woodridge, Illinois, the Danze company is a sister company of Gerber Plumbing Fixtures (not to be confused with the baby food brand). Together, Gerber and Danze have over 100 years of experience in professional faucet work.
This article focuses on our favorite Danze faucets and digs deeper into the brand itself so you can see why we recommend Danze faucets.
Page Contents (Click Icon To Open/Close)
Danze Faucets Compared
| | | | | | |
| --- | --- | --- | --- | --- | --- |
| | | | | | |
| | | Stainless Steel, Black Satin, Chrome, Polished Nickel | | | |
| | | Chrome, Polished Nickel, Satin Black, Tumbled Bronze | | | |
| | | Chrome, Satin Black, Stainless Steel | | | |
| | | Chrome, Satin Black, Stainless Steel | | | |
| | | | | | |
| | | | | | |
---
Why Choose Danze?
We can think of a lot of reasons to choose a Danze Faucet for your next kitchen or bathroom remodel, but here are our top 4:
All Danze Faucets come with a Limited Lifetime Warranty. All electronic components come with a 5-year warranty. Danze is a company that is confident in its ability to provide high-quality products, and they stand behind their warranties 100%.

Danze Faucets bring high-end luxury style to your kitchen. Whether you're looking for something sleek and modern or completely vintage, Danze has a faucet for your kitchen or bathroom.

Danze is a company that is consistently reinventing the wheel; I mean faucet. With the latest features like Snapback and articulated pieces, Danze is always working on their products to make them even better than before.

Danze is known for their outstanding customer service. With representatives in the United States and Canada, customers rave about their friendly staff and eagerness to fix any faucet you may be having.
---
Danze Faucet Buying Guide
Style & Finish
Danze faucets come in a variety of different styles, from modern to traditional to antique inspired. No matter what your style or personal preference, Danze has a faucet to fit your kitchen or bathroom.
For finishes, the Danze company uses six different selections, but it should be noted that not every finish is available for every faucet. The finishes Danze uses are:
Size (Spout Height and Reach)
Faucets, especially kitchen faucets, come in a variety of heights. What you choose will mostly depend on your personal preference and the overall size of your sink.
Sinks with pull-down sprayers are often taller than those with pull-out sprayers. The "reach" of a faucet refers to how far the faucet reaches into the sink. An average reach for a faucet is about 8-9".
Operation
Beyond having a single handle or two handles and whether or not there is a pull-down or pull-out sprayer, faucets with electric components are becoming popular to the market.
These faucets often let you turn on the water with a motion sensor (wave of the hand) or with a simple tap anywhere on the spout.
We have reviewed many of these touchless options here. Danze did have a couple of touchless faucets on the market for a while (the Did-U-Wave and eFoodie), but the products fell short of customer expectations, so they were discontinued.
Flow Rate
According to Hunker, the average flow rate of a kitchen faucet is 2.2 GPM (or gallons per minute). In America's effort to be more energy efficient and eco-friendlier, a lot of the models that we look at have a more restricted flow (around 1.75 GPM).
This is something to consider when purchasing your faucet, but shouldn't necessarily be a deal-breaker, as some jurisdictions are even beginning to regulate how many GPMs are allowed.
Durability
When it comes to faucets, you will want to make sure that the product you purchase is durable and can stand up to everyday wear and tear. Most Danze faucets are built with a heavy-duty brass and are made to last.
You might find yourself paying more for a Danze faucet than other name brands, but we feel that it is worth the money to assure a high-quality product.
Mounting Style/Installation
There are three standard ways to mount and install a faucet. The first is sink mounted. Traditional sinks have holes built right in them for the addition of a faucet.
Secondly, it is deck mounted. This means that the faucet is installed on the countertop (usually behind the sink). The third way to mount a faucet is directly into the wall. This is popular for pot filler faucets that are installed directly over a stove range.
Number of Holes Required
Sinks have between 1 and 4 holes in which to place a faucet. If you're replacing a faucet, it will be evident how many holes you need to cover when you remove the old faucet.
But the number of holes doesn't necessarily limit your choices on sinks.
If you really love a faucet that requires 1 hole, but you currently have a 4 hole sink, you can install a base plate (usually included with purchase) to cover remaining holes or an accessory like a soap & lotion dispenser.
Warranty
All Danze Faucets are covered by a Limited Lifetime Warranty, except for any electronic components. A 5-year warranty covers all electronic components. Danze will replace any broken parts at no cost to the buyer; however, labor and installation are not included.
As always, we recommend keeping a paper trail of your product (the purchase receipt, installation receipt if done by someone else, etc.) to keep your warranty from becoming void.
---
Special Features of Danze Faucets
---
7 Best Danze Faucets Reviewed
For the Kitchen
1. Danze D455158 Parma
Pre-Rinse faucets are incredibly popular right now, thanks to in part the many cooking and home renovations shows they are featured in.
This Danze Parma kitchen faucet has the classic pre-rinse design, which is the high arc (reaching almost 23 inches) and solid chrome build. I love that it has a truly minimalist design but can make a statement in your home kitchen.
This Danze faucet uses a ceramic disc valve, which we highly recommend. These tight, leak-free valves originated in high-end European faucets. They are slightly newer to the states, but currently in high demand because of their ease of use and ability to be nearly maintenance free.
One of the great things about the Danze company is their superb customer service. We read many customer reviews praising how quick they were to help them with a multitude of issues.
One customer was so happy with this particular faucet that he purchased another one for his new home after moving. "I purchased my first one seven years ago and purchased another one for my new home. It is a very nice heavy duty faucet. I get lots of compliments and I think the faucet deserves them."
---
2. Danze D401557SS Opulence
The Danze Opulence Single-Handle Kitchen Faucet is a beautiful faucet that has the traditional pull-out sprayer. It comes in four finishes that will appeal to any kitchen, and the style truly reflects vintage charm.
The Danze Opulence Single requires a 2-hole sink installation. If you're working with a 3-hole sink, you can use the base plate that is included in your purchase, or you can opt to install one of Danze's accessories, like the Opulence soap and lotion dispenser for the third hole.
You will want to make sure that you have a couple of inches of clearance for the handle to maneuver correctly back and forth as you adjust the temperature. A few customers have opted to install the handle on the front of their spout instead of the side, and this is not only unsightly but also extremely awkward to manipulate.
On the Danze website, user rttuler goes as far as to say that it is their favorite product! They state, "I was delightfully surprised and impressed by its aesthetics AND function. The mechanics of the faucet operate very smoothly and with immediate response.
The side spray is of substantial weight, operates perfectly, and seems to be ergonomically designed to rest well in the palm of my hand. The Danze Opulence kitchen faucet with side spray is my new favorite of all time!"
---
3. Danze D404557 Opulence
For a trip back to the early 1900s, look no further than the Danze Opulence Two Handle Bridge Style Kitchen Faucet. This vintage-styled faucet will bring the antique elegance to your modern kitchen. The Danze Opulence Two Handle has the traditional hot and cold water faucets on either side of the spout.
Unlike many of the newer faucets on the market, this faucet sticks with the classic feel and the spout has a rather low clearance – it only reaches 10" high (compared to some of the other faucets we look at, like this one reaching nearly 23").
I really like the bridge style of this faucet (or the visible "hill" you see on the spout). It's a style that you don't see that often but really adds character to the product. It's a product that interior designers are turning to in modern kitchen remodels.
Designer Penny on Build.com says "This faucet has been everything our client had hoped and more! It is efficient and sleek, but classic and beautiful all in one! Couldn't recommend more!"
---
4. Danze D151558 Parma
The Danze Parma Single Handle Bar Faucet is primarily built for smaller sinks like that in your home wet bar or small prep area. I love the simple design and clean lines of this bar faucet. It doesn't include a sprayer and is much smaller than a standard kitchen faucet, but it is perfect for a bar area and gets the job done.
When reading the various reviews for this sink, we found over and over that people were impressed by how luxurious the sink looked and felt. The faucet has since been discontinued by Danze, but is still a popular option on Amazon.
"LOVE IT !!!! Looks great on the granite countertop for our bar! Smooth operation, easy installation, great aeration for smooth water flow - like it ALL! We made a great choice and are very happy!" - a 5-Star review from Build.com.
---
5. Danze D205058SS Parma Pot Filler
Wall mount faucets are often a sign of a luxury chef's kitchen. These "pot filler faucets" are installed directly above a stovetop range for easy access and are typically only run on a cold-water line. This Danze Parma Wall Mount Pot Filler comes in three lovely finishes (stainless steel, satin black, and chrome) that will instantly provide an upgraded feel to your entire kitchen.
The modern lines on this Danze Parma Pot Filler are not only aesthetically pleasing, but they are also highly functional. This pot filler can easily reach out to 22" to fill any of the pots on your stovetop and be cleanly tucked away with its articulated pieces when not in use.
On the Danze website, home remodeler Pb states that "Quality and price cannot be matched! I have installed several, and every client was very happy with its performance."
---
For The Bathroom
6. Danze D304658 Parma
Danze D304658 Parma Widespread Bathroom...
Three hole mount widespread lavatory faucet
Ceramic disc valve provides a tight seal for...
Includes metal touch down drain assembly for...
Spout measures 9-Inch high and 5-1/4 Inch...
As you can probably tell, we really like the Danze Parma Collection! It's no wonder either because the faucets in the collection are as durable as they are eye-catching.
This two-handle mini-widespread lavatory faucet has the same sleek, modern design as the Danza Parma Kitchen faucets that we looked at, but is made especially for bathrooms and has the classic two-handled (hot and cold water separate) design.
This Danze bathroom faucet has a flow rate of about 1.2 GPM. When a lot of customers see this number, they think that the faucet is going to have a reduced flow rate. Companies are aiming to reduce flow rates in areas where we typically don't use as much water, such as bathrooms.
Compared to all the reasons you use a kitchen sink, a bathroom sink is generally reserved for washing hands, brushing teeth, and shaving. We can attest that 1.2 GPM for your bathroom is pleasant enough, and you might even save a few dollars on your water bill.
---
7. Danze D305658T Parma Roman Tub
Gerber Plumbing Parma Tub Faucet Trim Kit
STYLISH TWO HANDLE TUB FAUCET: This...
DURABLE MATERIAL: This bathroom faucet is...
THE PERFECT FIT: Measuring 6.875 Inches in...
DECK MOUNT: The trim kit has a 3-hole...
It once was losing popularity to the shower, but Roman Bathtubs are making a comeback in the US, and this Danze Parma Roman Tub Faucet Trim Kit will add style and sophistication to your bathroom. Like their other bath fixtures, it comes in chrome or brushed nickel only, which is a little bit of a bummer if you're a fan of the satin black like I am. I digress, though!
Many of the Danze products are slightly more expensive than other name brands, but when it comes to chrome tub trim kits, we found that this kit is practically and steal, and other customers agree!
On the Ferguson Showrooms website, user Lorax writes, "I love this faucet set it looks great in our new bathroom. It was easy to install and is as high of quality as all of the other more expensive models -- which I also have. I would truly recommend."
---
Danze Faucet Types Explained
Single Handle vs. Dual Handle
Single-handled kitchen faucets use a lever type handle to control the temperature of the water that comes out, whereas the traditional dual-handled faucets still have the two separate levers for hot and cold water.
What you choose will depend mostly upon personal preference, as the functionality of the two types is nearly identical. For practicality and convenience, in my opinion the single-handled faucet wins.
Pull Out & Pull Down
A pull-out faucet refers to the type of faucet that has a separate, pull-out sprayer that is installed next to the faucet spout. A pull-down faucet also has a sprayer, but it is a part of the spout nozzle and can be pulled down for convenient spraying. Both options have become popular in modern day kitchens.
Pre-Rinse Faucets & Pot Fillers
A pre-rinse faucet, like the Danze Parma that we review below, is a commercial-style faucet like what you would find in most restaurants. Pre-rinse faucets are known for their high arcs and heavy-duty sprayers. Pot filler faucets are made pretty much for the sole purpose of filling pots, as their name suggests.
These faucets are often installed right over your stove range and have articulated pieces that can fold out of the way.
---
Installation of Danze Faucets
Installing a kitchen faucet isn't necessarily a job that you'll need to call a plumber for, but you will need to understand a few plumbing basics to ensure that you hook up your new Danze faucet correctly (without making a huge mess). This handy guide from The Home Depot can walk you through the process step-by-step.
That being said, it's never a bad idea to get your new faucet installed by a plumber. Having a professional do you install means that you don't have to purchase extra tools for the setup, you'll save time, and you can count on it being done the first time. (Did you know that most broken faucet calls are related to a poor install)
Having a professional plumber install your faucet will also ensure that you don't accidentally do anything to void your warranty. In the US, plumbers usually work for an hourly rate of $45-$150, so you might want to shop around first. If you're after a free quote for a plumber in your area, please use the form below.
---
Danze Faucet Maintenance
Taking care of your Danze Faucet is not a difficult task. Thanks to their exceptional craftsmanship and ceramic discs, most of these faucets are almost maintenance-free. You will, however, want to keep it clean and free from debris to make sure that it continues to run smoothly.
We recommend a gentle soap cleanser on your faucet, and to regularly brush away any build-up you see around the sprayer. This is mineral deposits and will be more prevalent if you have hard water.
For mineral deposits that are difficult to remove, simply tie a Ziploc bag with white vinegar around the sprayer and allow to soak for an hour or two. The vinegar will break down the minerals, and your sprayer will look as good as new.
---
Fixing Your Danze Faucet
Should your Danze faucet leak or malfunction, your best bet is to start by calling Danze Technical Support. They are often able to walk you step-by-step through the situation, and if they can diagnose the issue, they will also mail you any new required parts as part of their Lifetime Limited Warranty.
---
People Also Ask (FAQs)
How do I contact Danze for assistance?
Danze customer service and technical support can be reached in a variety of different ways. For immediate assistance, call 1-877-530-3344.
How do I make a warranty claim for my Danze faucet?
All Danze faucets come with a lifetime limited warranty on non-electric parts, and a five-year warranty on all electric components. To make a warranty claim on your Danze faucet, contact their technical support staff at 1-888-328-2383.
What are the proper flushing procedures for a new faucet?
When you install a new bathroom or kitchen faucet, it's a good idea to flush the water lines from any debris that may have gotten in the line during installation. This is an easy task that requires removing the aerator from the nozzle and running the water. This video from Home Depot can show you how.
What is the price range of these models on our list?
In general, the prices of the Danze faucets on the list we've reviewed varied from around $150 to upwards of $500+ depending on size and functionality.
Where is a good place to buy new Danze faucets and older parts?
We recommend purchasing your Danze faucet through Amazon, not only for their great prices but because Danze is a trusted seller on Amazon and you can rely on their fast shipping.
Especially for replacement parts, Amazon is a great place to shop because they will often still carry the parts for models that have been discontinued/updated since the time you purchased them. (But remember, Danze customer service is your first stop for replacement parts with your warranty!)
---
Conclusion
Danze is a high-quality kitchen and bathroom faucet manufacturer that we recommend!
They have several different options for faucets and a variety of different styles to match everyone's lifestyle and preferences. We hope that our research has helped you decide whether a Danze faucet if the right fit for you.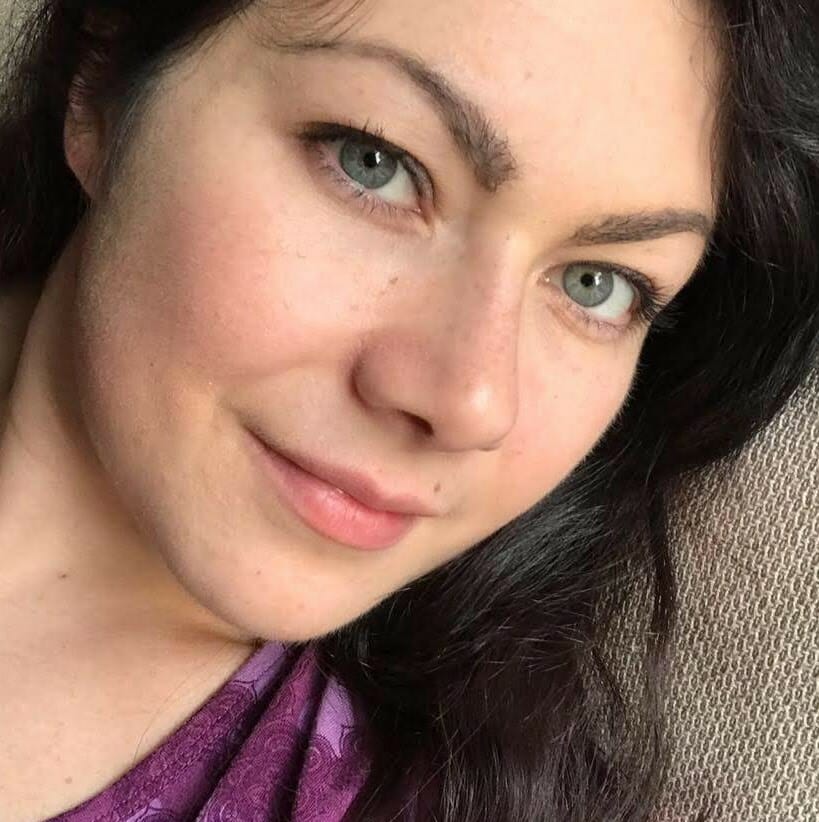 Holly Curell is the editor extraordinaire for Plumbing Lab. Having grown up in Michigan, Holly has spent time living in New York, Virginia, & currently North Carolina, where she lives with her husband & family. Holly loves DIY & has years of experience with at-home plumbing problems that arise from having 3 kids & living in colder climates. When she's not writing about her plumbing knowledge, Holly enjoys reading, hiking & relaxing with family.