When summer approaches, the need for chilled drinks escalates, and this is where ice makers come in.
In terms of countertop ice-makers, Frigidaire has a unique place. It's a well-known brand making premium and budget-friendly home appliances.
Read these comprehensive Frigidaire ice maker reviews to learn thoroughly about the brand and its models!
Page Contents (Click Icon To Open/Close)
Why Choose Frigidaire Ice Makers?
Frigidaire is a US-based company known to manufacture different home and kitchen appliances. Moreover, their ice maker machines do exceptionally well in producing ice and ice cubes compared to most other brands and models.
Here are a few reasons why you should choose Frigidaire ice makers:
---
Pros & Cons Of The Frigidaire Ice Makers
Frigidaire is amongst the most prominent ice-maker manufacturers developing some of the best premium models in America and worldwide.
As a result, they have been providing homeowners with effective kitchen appliances since 1918. Here are a few advantages and disadvantages of Frigidaire ice makers:
---
Unique Features Of Frigidaire Ice Makers
One feature that distinguishes Frigidaire ice makers from most other brands is their portability and compact size. They are highly portable due to their lightweight and compact design.
They have a wide variety of appliances with diverse finishes and colors to choose from, and on top of that, they can fit anywhere in the house without disturbing your existing décor.
Generous Reservoir (3.1 Liters Of Water)
Though Frigidaire models are cheaper than most other models, they don't compromise their features, including water reservoir capacity.
The water tank can easily hold 3.1 liters of water and make 26 lbs. of ice smoothly in just 24 hours.
Almost all Frigidaire ice-maker machines function silently, so much so that you won't notice if the device is operating or not. As a result, they can work all day long without drawing much attention.
Nevertheless, the models function quietly and at less than 37 decibels. This means they won't disturb your guests in any case and works perfectly fine for a big gathering.
Very Quick Ice Making Cycle
Rather than purchasing large bags of ice, users can get big batches of ice in just a few minutes with ice-makers from Frigidaire.
That's right! These ice-maker machines have a relatively quick ice-making cycle, better than most other similar models from other brands. This means you can have a fresh stack of ice cubes in approximately 5 to 10 minutes.
You'll find Frigidaire ice maker appliances in numerous attractive colors from red to copper, blue to silver, and more finishes, enhancing the interior of your home significantly.
Apart from homes, small restaurants, dining units, and cafes will benefit highly from such elegant design options of these machines.
Moreover, they can also accommodate compact and small spaces like RVs, dorm rooms, boats, etc.
Environment-Friendly Appliances
One of the most critical features of Frigidaire ice maker machines is their eco-friendliness. They are pollution-free appliances and don't incur unpleasant chemicals for operating.
They feature a robust compressor cooling system and include zero chemical refrigerants. Moreover, they consume less electricity and can easily be installed in regular outlets such as 110V.
Here are some other features of Frigidaire ice makers:
---
Frigidaire Ice Makers Reviewed
Frigidaire EFIC189 is an elegant, silver-finished, compact ice maker capable of generating approximately 26 lbs. of ice every day.
You can quickly get large chunks of ice in 24-hour, and on top of that, it functions relatively quiet with a sound level of around 38 decibels.
In addition to that, the device has an efficient compressor that can freeze water shortly – probably in under 5-6 minutes. Its bucket weighs 1.2-kg, and the device uses 200W power.
Moreover, you can make icicles in two various sizes using this fantastic product. Also, what we found interesting about this Frigidaire model is that you can monitor the entire ice-making process with its transparent, sizeable see-through window. Yes, you don't have to open a lid!
Further, the handy drainage plug helps in draining water and washing the device quickly and safely. With this model at home, you don't have to run to your closest convenience shop for ice now and then. It makes clear icicles and can chill your drinks effectively without changing their taste.
The appliance includes a fine ice shovel to take out ice from its bin in a hygienic way. Above all, this model has an impressive stainless-steel finish, which looks classy and on a kitchen countertop, not to mention, it's also easy to cool.
---
Currently On Sale
Frigidaire EFIC235-AMZ Countertop Crunchy...
Note : Please check the dimension and item...
COUNTERTOP SIZE: With it's elegant design,...
QUICK & POWERFUL: Within only 15 minutes,...
PORTABLE: Compact countertop design plugs...
If you're looking for a budget-friendly ice maker with all the required features, look no further than the Frigidaire EFIC235-AMZ! It's arguably one of the most affordable models from this brand.
The appliance costs you less than most other similar nugget ice-makers; however, this doesn't affect its ice production capacity as the unit generates 44 pounds of ice each day.
It's a perfect option for small bars, restaurants, or big families looking for a large-capacity ice maker that is cheap as well.
We liked most about this Frigidaire model because despite being a low-cost appliance, the unit makes ice quite fast. So you can enjoy crunchy, soft ice within 9 to 15-minute.
In addition to that, unlike other ice-maker machines, it's pretty easy to install and clean as well. Moreover, it has a relatively extensive water reservoir so that it won't require a frequent refill.
Not just that, the unit is also extremely light, making it much easier to move around.
Its large bin can take 3 pounds of ice easily and can refill automatically when the ice melts, or you scoop some out.
And lastly, the melted water goes back to the tank and is utilized to make additional ice. This means you don't have to drain the unit. However, this model has relatively louder noise than other similar models.
---
Currently On Sale
FRIGIDAIRE EFIC452-SS 40 Lbs Extra Large...
Note : Please check the dimension and item...
EXTRA LARGE CAPACITY - Its 2. 3 liter...
HIGH EFFICIENCY - Make 24 perfectly squared...
SUPER QUIET & ENERGY EFFICIENT - Electric ice...
The Frigidaire EFIC452-SS is an exceptional stainless-steel-body ice maker offering longevity and superior square-shaped icicles.
The appliance has a sizeable ice-making capacity. For example, it can generate approximately 40 lbs. of ice in no time and has a 2.3-liter water reservoir that sits under the ice basket.
The model is highly effective and efficient, making 24 perfectly-squared icicles in just about 12 to 15 minutes. Not just that, it can also store 2.4 lbs. of good quality ice simultaneously.
Compared to most other ice makers on the market, this Frigidaire model is comparatively quieter and more energy efficient.
It comes with a robust compressor built to be extremely quiet. In addition to that, it operates on 120W and has a real quiet cooling operation.
Moreover, it's highly convenient to use, and the unit's user-friendly functions will help customers make icicles in an instant.
Furthermore, what we liked most about this model is its unique design, featuring a transparent and large look-through window helping you see the ice-making process.
Furthermore, the appliance's cooling system provides you with quality ice cubes and allows you to store other food.
As one of the most reliable ice makers currently available, the Frigidaire EFIC452-SS is a steal.
---
Frigidaire EFIC103-AMZ-SC
If you're looking for instant, high-quality ice, choose the Frigidaire EFIC103-AMZ-SC model. This unit makes bullet-shaped, hollow ice cubes as fast and thick as premium brands.
Perhaps its stand-out feature is that it can freeze ice in about 8 minutes – much faster than other similar models. Additionally, running the machine all day can effortlessly generate 26 lbs. of ice cubes.
However, what we liked most about this appliance was its silent operation. As a result, you won't be able to hear it producing ice as the fan's sound smoothly blends into other background noise.
Moreover, this Frigidaire model is relatively bigger than other models, so you may have to clear some counter-space for the unit.
Nevertheless, it's incredibly convenient to use and needs 115V or three-point standard outlet. And like many other ice maker machines, its bucket sits on top of the water reservoir, allowing water to drop back to the tank as ice melts.
Also, the unit works better when the input air isn't warm. Thus, make sure to put the appliance in a spot without direct sunlight or a heat source.
Lastly, you can easily monitor ice levels in the ice bucket using a window lid; however, unlike most other ice maker appliances, you can't see the entire ice-making procedure.
---
The Frigidaire EFIC108-B is an effective and efficient countertop stainless steel ice-maker machine that offers unrivaled durability and reliability.
It offers roughly 26 lbs. of ice-making capacity and has a shorter ice production cycle than other models on the market. As a result, it's capable of generating ice in just about 6-minutes.
The model features a unique design and a big look-through window that you can use to supervise the ice-making process.
And alongside letting you watch the ice-making process, it also allows users to maintain a measure of the ice levels in the bin.
Moreover, you can easily fit it into any space as it comes with neutral color options and stylish designs. Not to mention, it's ideal for recreational automobiles, camping, convenience stores, parties, etc.
What we found most interesting is that you can set it up in minutes, and it starts functioning right out of the box.
And with this purchase, you'll get a reasonable warranty claim and an ice shovel to help scoop out the goods.
In addition to that, the contemporary and compact design makes the unit trendy and convenient to move.
Finally, it has a unique cooling system that allows for the fast production of ice. Plus, the appliance employs no chemical refrigerants to work. Instead, just plug the machine in and get fresh icicles instantly.
Comparing The Frigidaire Ice Maker Other Popular Brands
Having discussed some of the best Frigidaire offerings, let's look at how they compare to some of the other ice-maker brands:
Igloo Portable Ice Makers
Igloo and Frigidaire are amongst the popular ice maker brands. Both manufacture some of the best ice maker products in the world.
The distinction between Igloo and Frigidaire appliances is that Igloo ice maker machines tend to have a 3 liters water reservoir capacity; on the other hand, Frigidaire models can easily hold 3.1 liters of water.
Moreover, Igloo portable ice makers make icicles cylindrical or round shapes, whereas Frigidaire appliances offer icicles in bullet or square shape.
In terms of price tags, both come at affordable prices. You can buy one for anywhere between $120 and $170.
Euhomy Portable Ice Makers
Both brands manufacture their models to last longer. In addition, their appliances are made from stainless steel that is resistant to wear and tear and provides reliability and style.
Apart from that, both come at reasonable prices, meaning you won't have to put an extra burden on your budget.
Furthermore, Frigidaire ice maker machines provide ice cubes in square or bullet shape. On the contrary, Euhomy appliances make ice in bullet and diamond shape.
Both Firstbuild and Frigidaire manufacture high-quality and high-performance appliances.
However, unlike Frigidaire appliances, Firstbuild Opal Nugget ice makers have embedded Bluetooth connectivity, improving connectivity!
Additionally, they offer cylindrical and nugget-shaped ice cubes, whereas, Frigidaire ice maker machines make bullet and square-shaped ice cubes.
In addition to that, Frigidaire models have a 3.1 liters capacity, while Opal Nugget appliances have 3 liters water reservoir.
---
Frigidaire Ice Maker Parts
When buying a Frigidaire unit, make sure your box comes with the following items:
---
How To Reset A Frigidaire Ice Maker
Frigidaire ice makers are one of the most efficient and effective appliances that homeowners depend on regularly.
They are compact, extremely lightweight, and powerful units; however, they can also have issues like other home appliances.
So if the Frigidaire ice maker is not making ice or not working at all, resetting may fix the problem. Here's how to reset the Frigidaire ice maker not working:
Locate the 'off/on' button. Wondering where the reset button on the Frigidaire ice maker is? You can find it by removing the ice-tray

Switch off the ice-maker machine

Press it till the light becomes red

Wait for a couple of minutes

Now, turn the ice-maker on

Press it till it becomes green, and that's all
---
People Also Ask (FAQs)
How long does it take for A frigidaire countertop ice maker to make ice?
Though it varies from model to model, a Frigidaire countertop ice maker machine typically generates ice within 6 to 15-minute once you pour water. Some premium models even take between 5 to 7 minutes on each batch of ice cubes.
How do I force my frigidaire ice maker to cycle?
Here's how you can force your Frigidaire ice maker to cycle:
Open the freezer and remove the bin from beneath the appliance

Clear the ice completely from its bin

Turn the machines' switch on

Use your flat-blade screwdriver to remove the front cover

Now spin the motor gear, and that should do it
How do you start A frigidaire ice maker manually?
To start a Frigidaire ice maker manually, either use a screwdriver to turn the smaller motor gear or grab the ejector to rotate upward. This way, the appliance will begin operating manually.
How long do frigidaire ice makers last?
Frigidaire ice makers are reliable and durable home appliances. And like other famous ice maker models, they also last roughly three to ten years, depending on how frequently the unit is used.
---
Conclusion
Ice makers are an essential part of any kitchen setup, especially during the scorching summer heat.
And although many brands offer impeccable ice maker machines, Frigidaire has some of the best models to choose from with superior features and affordable price tags.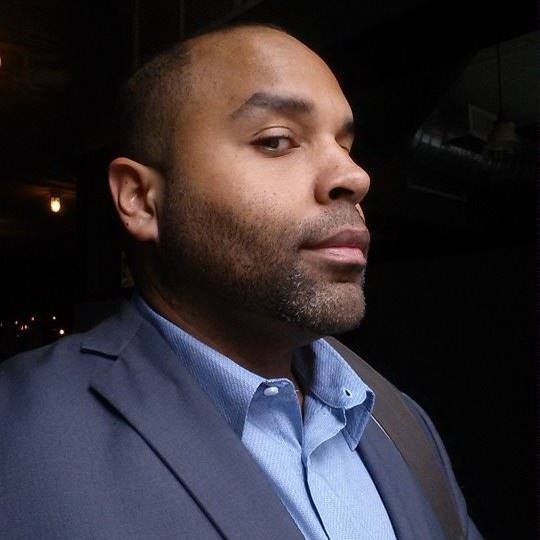 Ian Haynes is an expert writer who has successfully deployed over 500 plumbing pages and other related content. He has an excellent understanding of home plumbing issues and translates his experiences via Plumbing Lab so readers can have a better understanding of common household problems. Outside of his work, Ian likes exploring Brooklyn with his Labrador.