The days of making ice in small trays are over. The quickest, cleanest, and most efficient way to make ice today is with an ice maker.
There's a variety of different types of ice machines including countertop, refrigerator, and commercial. We've tested and reviewed the best Euhomy ice makers on the market, so check out our guide below.
Page Contents (Click Icon To Open/Close)
Euhomy Ice Maker Compared
Why Choose the Euhomy Brand?
5 Production Cycles Without Water Refill
Euhomy ice makers can cycle through 5 production cycles before refilling. That means it will make 120 ice cubes before you need to worry about the water level.
Durable Stainless Steel Design
Euhomy designs their hard working ice makers to last for a long time. They are made of stainless steel, which is lightweight, scratch-resistant, and stylish. Stainless steel will look good with almost any modern kitchen decor.
Advanced Refrigeration Technology and Quiet Compressor
The advanced refrigeration technology of Euhomy ice makers include a high capacity water tank. The refrigeration body will keep ice frozen until it's ready for use. It also has a quiet compressor that doesn't emit too much heat.
MET, ETL, and Energy Star Certified
The MET certification means that an independent lab has tested every Euhomy ice maker for safety. The ETL certification is another safety test that is recognized by OSHA. Lastly, Euhomy ice makers are Energy Star certified, meaning that they don't use a lot of electricity.
Intuitive and Easy to Navigate Control Panel
Euhomy designed their ice makers to have only 4 buttons for operation. There is an on/off button. There is also a timer button that you can set. It comes with a plus (+) and minus (-) button to increase or decrease the ice production cycle.
Automatic Shut Off
Euhomy implemented an auto shut off function for their ice makers. The machine will shut off if there isn't enough water in the tank. It will also turn off if there are too many ice cubes in the bucket.
Infrared Sensor and Removable Ice Bucket
Each unit includes an infrared sensor that will monitor the ice and water level. They also come with a removable ice bucket, which is a must for parties and serving ice to guests.
Water Level Indicator
On the front LCD panel, there are a number of indicators. One of them shows you the level of water that is left in your machine. Euhomy ice makers also come with windows so you can see the level of ice and water.
Specialized Customer Support
Euhomy has online customer service that can walk you through if you run into trouble with your ice maker. Most customers agreed that Euhomy was helpful when resolving problems such as warranty issues and troubleshooting.
---
4 Best Euhomy Ice Makers Reviewed
1. Euhomy IM-F
Best Euhomy Countertop Ice Maker Machine
If you're looking for an ice maker for your kitchen, home bar, or office, then this might be the best choice for you. We chose the Euhomy IM-F as the best Euhomy countertop ice maker machine. It is a large capacity ice maker that is suitable for home use.
This Euhomy model can produce up to 40 lbs of ice every 24 hours. The removable ice bucket holds 2.2 lbs at a time, ideal for large families or parties. This ice maker produces 24 cubes in every operating cycle. It can cycle through 5 stages of production before the water needs to be refilled. This model comes with an LCD screen that shows the water level, timer functions, and ice production cycle.
We liked that this model came with a window so you could see the level of water and ice in the machine. We tried to change the ice thickness using the feature, but we didn't notice much of a difference. We thought the square cubes were ideal for a home bar or other cocktail party. We liked that it wasn't very noisy during production. It would have been nice if Euhomy included a water filter, but our ice tasted fine during production.
Make sure to also check out our guide to the best countertop ice makers for all budgets.
---
2. Euhomy IM-01
Best Lightweight Euhomy Ice Maker
Some of you may not need the biggest countertop model on the market. If that's you, then check out this model. We chose the Euhomy IM-01 as the best lightweight Euhomy ice maker. It is smaller than the model that we reviewed above. It produces less ice, but it is still enough for families.
This Euhomy model comes with a 1.5 lb capacity removable ice bucket. You can move the bucket and set it on the dinner table with the provided scoop so that your guests can get as much ice as they need. This model can produce 26 lbs of ice in 24 hours. The operating cycle runs in as little as 8 minutes so you can have ice quickly. This ice maker produces bullet-shaped ice, which is ideal for cold beverages in tall cups. It comes with a simple control panel that has a few indicators, such as an "add water" light and an "ice bin full" indicator.
We thought that this model would be ideal for household use. It might not be big enough for office use. We liked that you could change the ice size from big to small depending on your preference. We liked that Euhomy included a window on the top of this machine.
---
3. Euhomy Commercial IM-02
Best Commercial Euhomy Ice Maker
Many of you may be searching for a larger ice machine to be used in your office. We chose the Euhomy Commercial IM-02 as the best commercial Euhomy ice maker. It is larger than the other models that we reviewed, so we recommend it for large parties, venues, or offices.
This Euhomy model holds 33 lbs of ice at one time. It has an automatic infrared sensor that will turn off the ice maker when it is full. It can make up to 100 lbs of ice daily. It fits into any standard household electrical socket. It also comes with a water supply pipe and a drain pipe. The LCD screen displays power, cleaning, and delay buttons. It comes with a door that slides up and out of the way. The stainless steel body is durable and attractive, with almost any style of decor. We recommend this model for commercial uses such as restaurants, bars, or hotels.
We liked that this Euhomy model comes with everything you need to provide ice consistently to many people. Remember that to set this ice maker up, you'll need a water supply line running to the back.
---
4. Euhomy IM-12AR
This model is ideal for home use. It fits nicely on a kitchen countertop or on a bar surface in your home. We chose the Euhomy IM-12AS as the best home use model that Euhomy offers. If you're looking to add a splash of color to your kitchen, we recommend checking out the Euhomy IM-12AR, which is the red model.
These two ice makers come with a 1.5 lb ice bucket that you can take out and serve to guests. It produces up to 26 lbs of ice daily. You can have 9 ice cubes ready in just 8 minutes. The control panel of this model is intuitive and easy to use. It has an indicator to alert you when it is time to add more water. It will also let you know when the ice bucket is full. This model has a small window so that you can see where the water level is and how much ice is in the basket.
We liked that this model comes with a removable ice bucket with handles. It's easy to carry and pass around to guests at the dinner table. We also liked the fact that the water in the reservoir circulates.
The Euhomy IM-12AS is very similar and also represents an excellent choice in ice machine.
The Euhomy Ice Maker Brand
This brand is owned by a larger parent company called Zhe Jiang Jin Hao Solar Energy Technology Co., Ltd. They operate out of China and make household appliances such as refrigerators, ice makers, and upright freezers. Most of the Euhomy sales are conducted through Amazon and sold in the United States and Europe.
---
Comparing Euhomy vs. Similar Ice Maker Brands
Euhomy vs. Igloo
Both of these brands offer similar machines as far as size and number of ice cubes produced per hour. The most popular model is the 26 lb countertop unit. Igloo is more expensive than Euhomy. We thought that Euhomy models were more durable due to their stainless steel design. Igloo has a few more colors available.
Euhomy vs. HomeLabs
Euhomy has more options to choose from in terms of countertop and stand-alone units. The basic model for both brands runs about the same price. Both companies use the same design pattern for their countertop models. They both have removable ice buckets with a water reservoir located underneath the machine.
Euhomy Commercial vs. Frigidaire Commercial Ice Maker
Both companies offer a top choice for commercial ice makers. Frigidaire has a couple more options than Euhomy. Frigidaire is more expensive, but the machines perform the same function. Frigidaire offers an extra-large commercial machine that produces up to 320 lbs of ice daily. Euhomy does not have any units that large.
Euhomy vs. Opal Nugget
Euhomy is significantly cheaper than Opal Nugget ice machines. Opal Nugget also offers many different types of machines for home and commercial use, while Euhomy only has a few options. Both of these machines use stainless steel for durability. They both offer similar features, such as removable ice buckets and LCD displays.
---
Tips When Using Euhomy Ice Machines
Now that you've picked out the best ice maker, you need to know how to get the most out of it. Check out our tips below for using your new Euhomy ice maker.
---
Installation & Maintenance of Euhomy Ice Makers
There are a few different methods for installing your Euhomy ice machine, depending on the model that you have. Follow our guidelines below for installing a Euhomy countertop or commercial ice maker.
Euhomy Commercial Ice Maker Installation
Before you begin, ensure that you have access to an electrical outlet, floor or drain pump, and a water line.

Connect the water line to the back of your Euhomy ice maker.

Ensure that the drainpipe is placed over the floor drain so that all of the water exits the machine.

Turn on the waterline and plug in the ice maker.

Turn on your Euhomy ice maker and set the desired production cycle. It should start making delicious ice right away.
Euhomy Countertop Ice Maker Installation
Maintenance
Drain any excess water from the tank.

Remove the ice bucket and scoop.

Mix a solution of 10 parts water to 1 part white vinegar. Wipe the interior with a cloth dabbed in the solution.

Pour the solution into the tank and make one batch of ice cubes. Drain the remaining solution.

Use fresh water to make another batch of ice and drain the remaining water.
---
People Also Ask (FAQs)
How long do Euhomy ice makers typically last?
Euhomy ice makers come with a 1-year warranty that protects against manufacturer's defects. With proper maintenance and care, your Euhomy ice maker should last for a minimum of 2 years. If you have any issues, you should call Euhomy before using your ice maker again.
Do I need a water filter for my Euhomy ice maker?
Euhomy ice makers do not use a filter. We recommend using fresh or distilled water in your ice maker to ensure that you get the clearest ice.
How can I prevent mold growing in my Euhomy ice maker?
Do I need to have my Euhomy ice maker grounded?
Yes, it would help if you ground your ice maker. Your Euhomy ice maker will come with a three-prong plug that will keep the device grounded. Do not use an adapter that will bypass this plug.
How do I reset my Euhomy ice maker?
Press and hold the power button for 6 or more seconds. This will reset the machine and drop the ice that is currently in the tray.
Where can I buy Euhomy ice makers at the best price?
We recommend shopping on Amazon for all of your Euhomy ice makers and replacement parts.
---
Conclusion
In this article, we have reviewed and tested all of the top Euhomy ice makers. We've also given you some tips and tricks to keep your ice machine running smoothly. Our top pick out of the Euhomy range goes to the Euhomy IM-F. It is the ideal size for countertop ice production for a household or cocktail bar.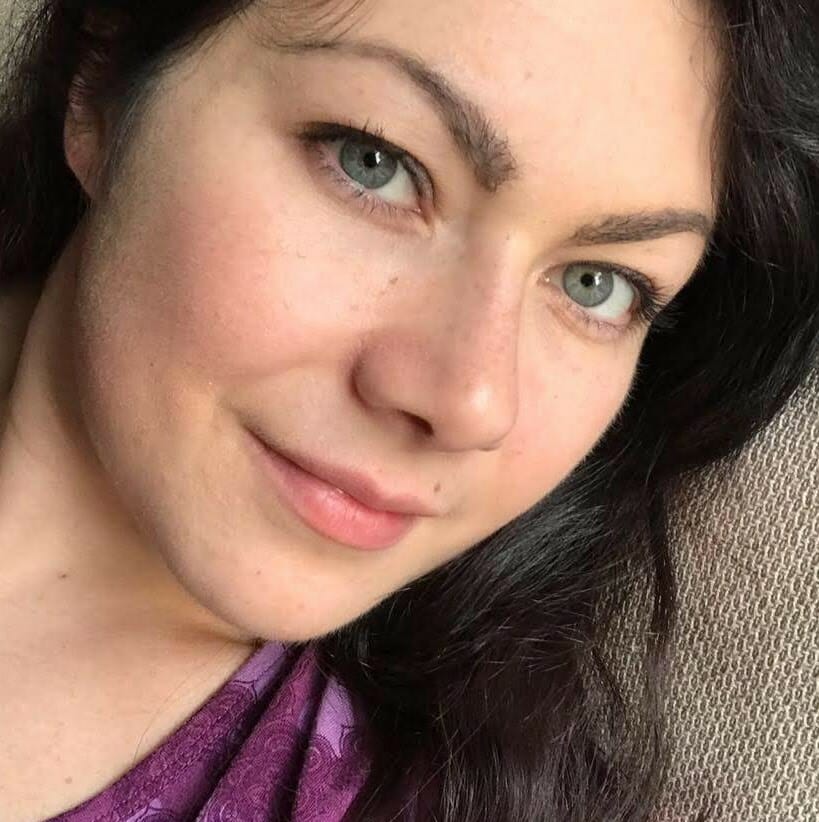 Holly Curell is the editor extraordinaire for Plumbing Lab. Having grown up in Michigan, Holly has spent time living in New York, Virginia, & currently North Carolina, where she lives with her husband & family. Holly loves DIY & has years of experience with at-home plumbing problems that arise from having 3 kids & living in colder climates. When she's not writing about her plumbing knowledge, Holly enjoys reading, hiking & relaxing with family.