A sometimes overlooked household chore is cleaning your kitchen sink. If you don't clean your sink once in a while, then food and grime can build up and damage the material. It also can create a horrible smell in your kitchen.
In this how-to guide, we will help you understand the best way to clean your granite and composite granite sink.
Page Contents (Click Icon To Open/Close)
Understanding Granite Sink Material
This material has been popular for kitchen countertops for a long time, and it is now making its way into the kitchen sink realm. The two types of material that we will cover are granite and granite composite.
Granite is resistant to normal heat, durable, and comes in a variety of matte color options. They are, however, prone to light chipping. Granite composite is similar, but it is cheaper and some of the light color options may stain.
One potential downside to these two options is that they are difficult to install and require annual sealing maintenance. Some popular brands include Blanco, Elkay, and Franke.
---
Possible Granite Sink Problems
Food Stain Build-up/Stubborn Stains
The best way to avoid stubborn stain build-ups is to clean your sink daily with mild soap. Food stains and stubborn stains generally come about after repetitive use of your sink on one side or area. Certain foods can cause more staining than others, such as beets or acidic fruits.
Hard Water Stains
These are common in areas with hard water instead of soft water. The repetitive use of your sink faucet may leave hard water stains since the stream generally comes out in the same spot. Use a water softener to avoid any problems.
Soap Scum and Mineral Deposit Build-up
This issue can occur from leaving dish soap in the sink after use. Mineral deposit build-up is from the minerals that are found naturally in your water. These can both be damaging to your granite sink, so you should remove them daily with a light scrubbing pad.
White Haze and Etching
This problem can occur if you use detergents that are too harsh for your sink's surface. For example, if you invest in an expensive Blanco sink, then you shouldn't clean it with ammonia. Harsh liquids such as ammonia, acidic juices, and coffee can create etching on your sink.
---
How to Clean Granite and Composite Granite Sinks
Prepare Your Cleaning Material - For this how-to guide, we will be using white distilled vinegar, baking soda, mineral oil, and a cloth to clean our granite or granite composite sink. The reaction of the vinegar and baking soda will create a foaming agent that will clean the grime off of the sink. Keep in mind that you should not leave the baking soda on too long, or you could damage the granite. We will use the mineral oil at the end to restore the sink's shine.
Clean and Empty the Sink - Next, you should thoroughly pre-clean your sink. Remove all of the food scraps and other debris. We recommend filling the sink up with hot water and flushing it out so that it's wet throughout. Clean the interior of the sink with mild dish soap and a soft cloth to remove food particles. Remember to dry out the sink with a cloth.
Apply the Cleaning Agents - Next, you should sprinkle the baking soda powder throughout the sink if you're doing a full clean. If you just want to target a specific stain, then put a thick layer of baking soda in that area. Pour a small amount of white vinegar over the baking soda until the mixture begins to fizz. Do not leave this mixture for too long since it is mildly abrasive. Use a soft cloth or soft-bristle brush to clean the sink and problem areas. Rinse out the entire sink with warm water and dry with a cloth. Use a paper towel to apply a thin layer of mineral oil throughout the sink.
Tips in Keeping Granite Sinks Clean
You may not always need to do a deep clean on your kitchen sink. The first step in maintaining a granite or composite sink is to wash it with a sponge and soapy water after each use. You should remember to dry it after cleaning so that limescale and hard water will not build up.
We recommend using a mixture of baking soda and white vinegar to deep clean your granite sink. You should always avoid extremely harsh chemicals or abrasives such as ammonia and steel wool.
Keep in mind that granite and composite can be damaged by extreme heat and aluminum cookware. Aluminum cookware can scratch the surface of the stone. You should also seal your granite sink regularly with a special granite sealer.
---
People Also Ask (FAQs)
Are granite sinks hard to keep clean?
If you follow our guide above, then your granite sink won't be hard to clean. We recommend a quick every day clean. If you need to do a deep clean, then follow our guide above. It would be best if you also used a granite sealer to protect against hard stains.
Can I use bleach on composite granite sinks?
Since bleach is a highly abrasive material, we do not recommend using it to clean your granite composite sink.
What's the best way to restore the shine on a granite sink?
We recommend using mineral oil after a cleaning session to restore the shine. It will also help repel water and stains in the future.
Can Clorox wipes be used on granite?
We do not recommend using Clorox wipes to clean your granite sink. While some claim to be mild and nonabrasive, some of the chemicals may have slightly abrasive qualities. We advise you to use mild soap, baking, soda, and vinegar instead.
Who makes the best granite composite sinks? Do you clean these top brands the same way?
The top brands of granite and composite sinks are Blanco, Franke, and Elkay. These top brands can be cleaned in the same way that we described in our how-to guide for cleaning granite sinks
---
Conclusion
In this article, we have given you a thorough how-to guide for cleaning your granite and composite granite sink. We have also listed a few tips and tricks for keeping your sink shining and in excellent condition.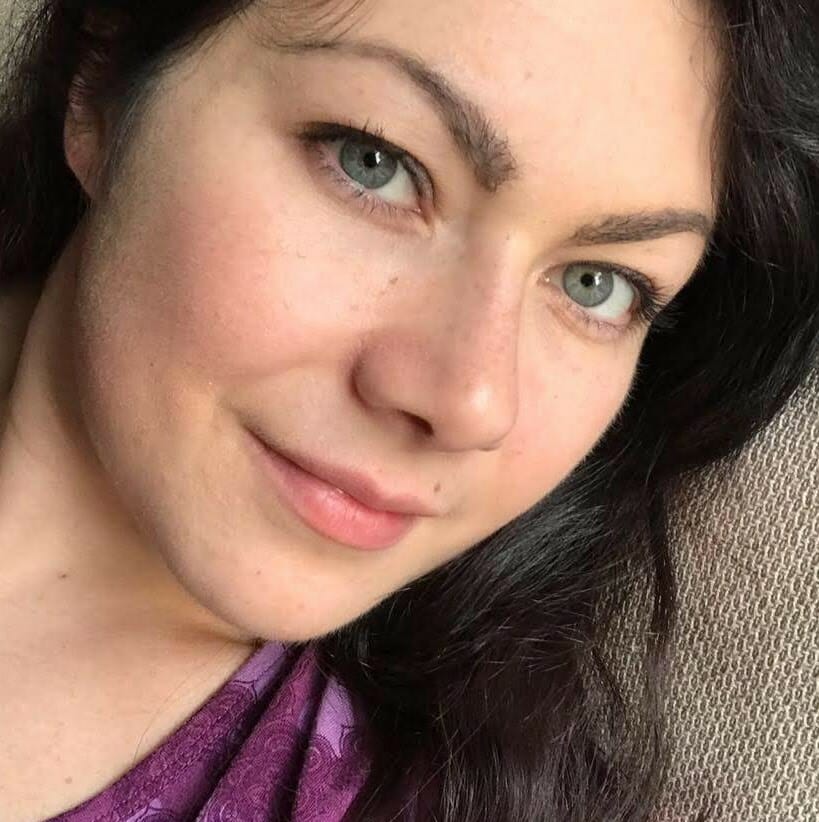 Holly Curell is the editor extraordinaire for Plumbing Lab. Having grown up in Michigan, Holly has spent time living in New York, Virginia, & currently North Carolina, where she lives with her husband & family. Holly loves DIY & has years of experience with at-home plumbing problems that arise from having 3 kids & living in colder climates. When she's not writing about her plumbing knowledge, Holly enjoys reading, hiking & relaxing with family.