Having a garbage disposal system along with a septic tank is no longer an issue with the InSinkErator Evolution Septic Assist, designed particularly for a septic system. The unit has a Bio-charge injection technology that helps slash food and keep things in order.
Find out everything you need to know about it in this InSinkErator evolution septic assist review!
Page Contents (Click Icon To Open/Close)
Pros & Cons

o

f The

InSinkErator

Evolution Septic Assist
---
Unique Features
o
f The Evolution Septic Assist
InSinkErator is one of the most popular manufacturers of garbage disposals. Hundreds of thousands of homeowners in the US have installed InSinkErator garbage disposal models in their kitchens, primarily because they provide better grinding, cleaning, noise reduction, and longevity.
The appliance has a motor equipped with Dura-drive technology along with ¾ horsepower to give the unit extra power. Due to such advanced technology, this garbage disposal is extremely quiet, rugged, and designed to last.
The unit is exceptionally silent because it is equipped with a unique, patented SoundSeal tech. This enhanced technology is meant to obstruct noise emitting from the device. This includes the sound from its mouth, motor, and vibrations that come off when operating.
The multi-grind tech system will crush your waste into tinier particles than single-grind technology systems. This means lower pressure on the unit's motor and fewer chances of jamming and clogging. Additionally, you'll be able to grind up food scraps much quicker.
Bio-Charge Injection Technology
Bio-Charge injection tech makes sure you have a clean house with a proper flow of waste. When the unit turns on, it automatically releases more than 300M enzyme-producing micro-organisms.
These micro-organisms help cut down scraps for easy removal through the pipes while avoiding obstruction.
Many homeowners find it extremely challenging to install garbage disposals in their homes. Fortunately, this latest model by InSinkErator is quite easy to set up, thanks to the stainless-steel "Quick-Lock" sink mount. All you've got to do is take out your old disposer, secure the Quick-Lock sink mount and spin your new unit — It's that simple!
The sink mount also holds the garbage disposer tightly in its position. This eliminates every noisy vibration in the unit and prevents it from breaking while operating.
The Quiet-Collar sink baffle is one of the parts for SoundSeal tech. It keeps objects from dropping into the chamber. In addition to that, it prevents the leftover food from flying out while grinding. Lastly, it can be easily removed and cleaned either in a dishwasher or by hand.
Stainless Steel Grind Chamber
Unlike many garbage disposals available in the market, the Septic Assist comes with a stainless-steel grinding chamber. This stainless-steel design of the unit prevents rusting for years, ensuring it lasts longer than you could imagine. Moreover, with 40oz. capacity, it's generously sized.
This InSinkErator model has a four-year warranty. Simply put, if anything happens to the garbage disposer with everyday use, not only will you get the appliance replaced or repaired at no extra cost, but the company's professional technicians will also visit your house for convenience.
---
InSinkErator Evolution Septic Assist Review
Currently On Sale
If you're fed up with continuous sounds coming from your garbage disposal, choose InSinkErator Evolution Septic Assist.
This waste disposal device operates very silently, keeping disturbances at bay. This is due to SoundSeal tech that blocks high noises coming from the appliance.
It's a well-built, well-designed garbage disposer with a multi-grind tech system and a septic 'Bio-Charge' cartridge. This is what I loved most about this unit because it has a 40oz stainless-steel grind chamber that is meant to last long. Moreover, it comes with a Dura-Drive ¾ HP induction motor that grinds any food scraps quickly into the smallest particles so that they pass through the drains effortlessly. Want to know the best bit about this InSinkErator model? It comes with a four-year in-home warranty.
If that's not enough, here's how I found this model in terms of installation, usage, and cleaning.
Installing

The

Evolution Septic Assist
Worrying about setting up the InSinkErator Evolution Septic Assist? If so, then don't! That's because you'll find installing this unit isn't difficult at all. It's more or less similar to mounting a regular disposal.
Like other models, this unit also has a stainless-steel, corrosion-free Quick-Lock mounted on the sink. It's a simple and faster way to install your new appliance. To mount or remove, you "Spin it on" and "Spin it off," respectively.
In case you're replacing an old InSinkErator device, it gets easier even further. In other words, you plan to use your old unit's installation bracket.
If this is the case, it's easy to remove the existing device and set up a new one.
Before installation, please read the manual, as it has clean diagrams and instructions. Don't worry about the tools, as the installation requires only essential handheld tools.
Since the appliance is heavy, make sure to get a helping hand. Or, you can employ a jack instead if you're mounting the disposer into place by yourself. Ensure to pull out the knockout plug as you mount the device.
And remember, this InSinkErator model doesn't include the power cord. So, if you have an electric socket, you have to purchase one. Moreover, here are some other items that aren't included:
The InSinkErator Septic Assist garbage disposal is specifically designed to reduce disposals' pressure to septic systems. This InSinkErator model is built to dispose of food waste and can be used with all septic tanks.
The unit comes with ¾ horsepower and strong, sharp blades that can easily cut scraps into the tiniest parts. Moreover, due to its stainless steel chamber, the unit can last years with proper maintenance.
This garbage disposal doesn't require much cleaning primarily due to its Bio-Charge injection technology that injects 300M enzyme-producing micro-organisms into the unit every time it functions. It's safe for your drain, pipes, and the environment.
It helps break down leftover food scraps, including fats, starches, proteins, grease, and solid wastes such as toilet papers, etc., to prevent sludge and scum buildup in the septic system. Hence, the unit remains free from jamming and clogging.
Nevertheless, make sure to clean the unit every two to three weeks!
| | |
| --- | --- |
| | |
| | |
| | |
| | |
| | |
| | |
| | |
| Dishwasher Drain Connection | |
| | |
---
InSinkErator Septic BioCharge Capsules Explained
The InSinkErator BioCharge cartridges are cost-efficient enzyme treatments for InSinkErator Septic Assist. It contains natural micro-organisms that help cut down food scraps and citrus scent, allowing control of smells from the drain and sink.
Remember, the BioCharge cartridges are only usable with this InSinkErator model and can easily last 3-4 months with regular use. One bottle of BioCharge cartridge will cost you around $21.
---
Comparing Different InSinkErator Garbage Disposal Models
Septic Assist Excel Vs Evolution Excel
Both Septic Assist Excel and Evolution Excel are some of the best and top-range garbage disposals by InSinkErator. They have several similarities. For example, both Septic Assist and Evolution are perfect for homes with septic and main sewer. Moreover, both have SoundSeal technology, ensuring silence while grinding.
However, there are differences between the two units. For instance, the Septic Assist has two-stage grinding, whereas the Evolution comes with a three-stage grinding system. Further, Evolution Excel has a motor with 1-HP; on the other hand, the Septic Assist has a ¾ HP motor.
Septic Assist Excel Vs 750 Pro
These two models – Septic Assist Excel and 750 Pro – share so many similarities. First, both are premium garbage disposals by InSinkErator. They have the same SoundSeal tech that guarantees quiet operation. Also, both units have a two-stage grinding system that cuts food waste quickly.
However, these two have a few dissimilarities as well. For example, the Septic Assist doesn't include a power cable; whereas, the 750 Pro comes with a power cable. Moreover, 750 Pro's compact size makes it ideal for limited cabinet space, unlike Septic Assist, which is bulky in size and requires adequate space.
---
InSinkErator Evolution Septic Assist Vs Other Popular Brands
Evolution Septic Assist V

s

L-8000
Both garbage disposals are high-quality models. However, both have different features and specifications.
For example, in terms of power, the Waste King L8000 comes with a one-horsepower motor that functions at a glaring 2800 RPM. On the other hand, the Evolution Septic Assist has a motor with ¾ HP. Moreover, the L8000 is relatively cheaper than Septic Assist.
Moreover, the SoundSeal tech of Septic Assist is quieter than the L8000 SoundShield tech.
Evolution Septic Assist Vs GXG50 GX
The GXG50 of Moen and Evolution Septic Assist of InSinkErator have many things in common such as both have a three-bolt mounting system for easy installation.
However, there are a few differences between these two disposals. For example, Septic Assist has a ¾ horsepower motor, while the GXG50 has a motor with ½ horsepower. Moreover, both use different technologies for noise reduction. The GXG50 model employs SoundShield technology; whereas, the Septic Assist uses SoundSeal.
---
People Also Ask (FAQs)
How long does

the

Evolution Septic Assist last?
Every time the disposal is switched on, it uses approx. 1/3 teaspoon of the BioCharge cartridge, and there are around 295 teaspoons/bottle. Under such conditions, every bottle of BioCharge capsule will last anywhere from 3 to 5 months based on the usage.
What to do if my Septic Assist is not working?
There are many reasons why your septic isn't working, such as pipe blockages due to roots, crusted tiles, poor installation, wrong location, etc. However, here's what you need to do:
Where can I buy

the

InSinkErator Evolution Septic Assist at a good price?
You can buy InSinkErator Evolution Septic Assist from your local electronic store. However, if you want some of the best deals, look online on platforms like Amazon, Lowe's, Wayfair, Ferguson, Menards, etc.
---
Conclusion
The InSinkErator Evolution Septic Assist is the perfect garbage disposal for homes with septic systems. It has some of the best and unique features, from SoundSeal to multi-grind technology, stainless-steel chamber to Bio-Charge injection technology, and more!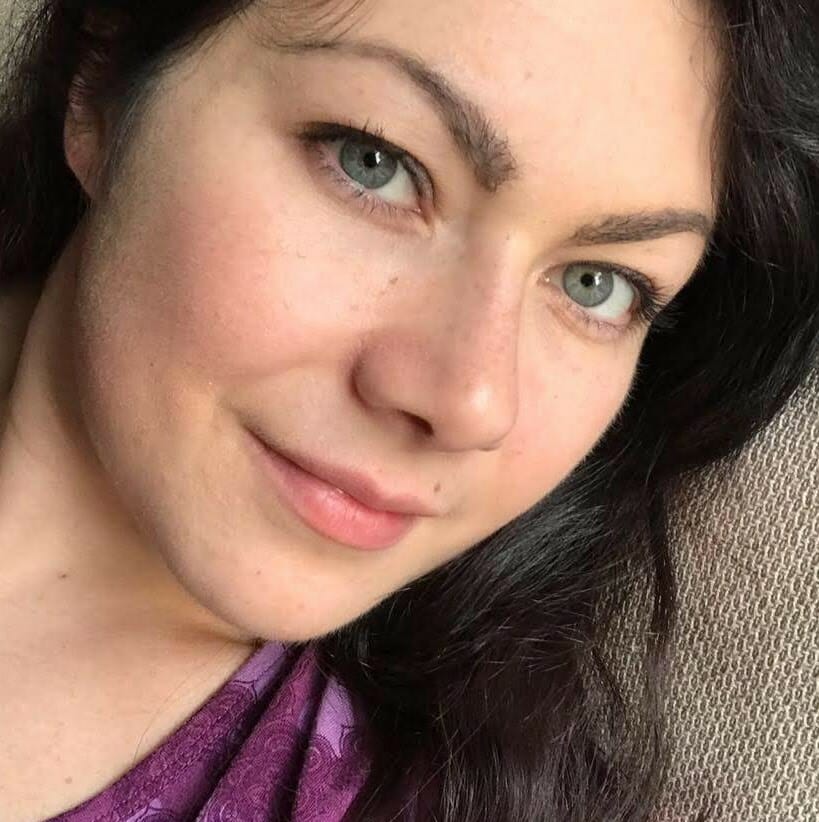 Holly Curell is the editor extraordinaire for Plumbing Lab. Having grown up in Michigan, Holly has spent time living in New York, Virginia, & currently North Carolina, where she lives with her husband & family. Holly loves DIY & has years of experience with at-home plumbing problems that arise from having 3 kids & living in colder climates. When she's not writing about her plumbing knowledge, Holly enjoys reading, hiking & relaxing with family.