No matter how big your garbage bin is, it isn't the most efficient at disposing of kitchen waste. No one likes to let the waste matter sit and rot until garbage day since it's smelly, greasy, and full of nasty bacteria that shouldn't even be inside your home.
So, why not make things easier by installing a high-quality garbage disposal unit like the InSinkErator Evolution Compact 3 4 HP?
This handy piece of kitchen equipment can do away with bags of scraps, eliminate smelly odors, and rid your home of festering heaps of trash that can give way to diseases and attract pests. Garbage disposal units like this one can relieve you of the duty of storing and taking out the trash, letting you get rid of your waste the easy way!
Continue reading this InSinkErator Evolution Compact review to learn why it is the best fit for most household kitchens.
Page Contents (Click Icon To Open/Close)
What We Loved & Didn't About The Evolution Compact
The InSinkErator Evolution Compact ¾ HP has several unique features that give it the power to grind through tough food peels, bones, and coatings of all kinds. The two grind stage process makes use of stainless steel grinding components which provide toughness. Additionally, this unit is equipped to deal with the garbage of an average household.
It should last you an average of 8 years with responsible usage. However, it is a replacement system and requires a pre-existing setup to install the unit.
But like everything else, there are some things you might not like about it. For starters, it is limited to 115V usage. Also, since it is a replacement unit, your setup dimensions must match closely with the unit. Finally, this unit can start getting noisier with age and might not be able to handle tough peels and foods if overused.
---
Introducing The InSinkErator Evolution Compact ¾ HP Main Features
The InSinkErator Evolution Compact is a smaller-sized garbage disposal unit.
However, its small size does not compromise on quality and durability. Also, its small size makes it apt for smaller kitchens where the space is restricted, such as under a small cabinet under the sink. It is smaller than the Evolution 1.0 HP, which offers three grind stages instead of two grind stages in this model.
The fairly small size makes it a good solution for homes with restricted kitchen space and cabinets under the sink. In addition, the InSinkErator's Quick-Lock mounting mechanism can help you fit it into tight space.
The InSinkErator Evolution Compact ¾ HP is perfect for people who already have a garbage disposal system but need an add-on replacement unit.
If you're installing this as a standalone, you will need to invest in a plumbing and electrical setup and buy parts like the power cord and the switch, among others.
This unit features two unique technologies.
The first one is the MultiGrind technology which consists of a 2-grind phase system. It handles food waste in a way that most other garbage disposal units can't.
And the other feature is the SoundSeal technology that ensures insulation around the HP induction motor to conceal any sounds and vibrations.
The motor features ¾ horsepower capacity, which is adequate to handle the garbage processing needs of an average-sized household. In addition, its sturdy stainless steel construction makes it a long-lasting addition to any kitchen. Coupled with that, it comes with a 4-year warranty, which covers any repairs for you free of charge.
However, the 4-year warranty is limited to replacement parts and labor. It covers all house calls for free, but don't try to repair the unit yourself or hire a handyman to do it for you because that nullifies the warranty.
The GrindShear Ring shreds even the toughest food waste, and then it passes through the Tri-Action Lug system, where the trash gets liquefied. This unique feature prevents any jamming of food debris in the disposal unit. The MultiGrind Technology is strong enough to break chicken bones and grind eggshells. It is best used with cool water, and we strongly recommend against overloading it.
The other discernible feature that attracts users to this model is its unique SoundSeal technology which insulates the motor, giving this machine a silent, noise-less grind.
Moreover, the device is fitted with two anti-vibration components that dampen any rattling and rumbling sounds from the motor. At the same time, a sink baffle prevents sound from escaping through the disposer. When combined, these adaptations make this a noise-free garbage disposal unit. It's quiet enough to allow you to have conversations while it runs.
The Quick-Lock Sink Mount makes for incredibly easy installation, allowing users to mount this unit into their sink in under 15 minutes. Additionally, if you already use an old sink, you can replace the old unit with the Evolution Compact with just a couple of movements.
The most attractive feature of this unit is its ergonomically compact design and its versatility. Users can use this unit independently with the power cord or the complete kit that includes the sink and the cord. It can also be used in conjunction with the dishwasher directly.
As is evident from the name, the Evolution Compact is designed to be less bulky and take up less space than conventional disposal units. The InSinkErator can fit even the smallest sinks and works well with larger sinks as well. And you can always use the leftover space for some other purpose.
---
InSinkErator Evolution Compact Garbage Disposal Reviewed
Currently On Sale
We found the InSinkErator Evolution Compact to be one of the more affordable garbage disposers available on the market. Its small size drew us towards this unit, but the MultiGrind feature really sealed the deal. It reduces all garbage to a liquefied state, so there is no risk of clogging or jamming.
The InSinkErator is straightforward to install thanks to its Quick-Lock mechanism, and it can even connect to a dishwasher.
However, if you haven't used a garbage disposal unit before, we would advise getting it installed professionally for the first time.
The InSinkErator evolution compact installation uses a triple-bolt stainless steel mounting system that attaches the unit under the sink.
If you're using an existing disposal unit, you can twist the old unit off and place this one in its place.
This unit features a dual-stage grinding process. The Tri-Action Lug and a GrindShear ring first chop the waste finely and then bring it to a near-liquefied state before disposing of it through the sewage system. This helps prevent any backing up and clogging of rubbish in the sewage lines. Besides, the powerful ¾ horsepower motor is equipped to deal with tough food waste like chicken bones and corn cobs.
Every InSinkErator Evolution unit also has a baffle that can be cleaned easily. It is located in the collar of the disposal unit, which makes it easy to remove. Just pull it out, rinse it, drain any food waste residue and place it back again.
Food waste can easily get lodged in garbage disposal units, interrupting their supply. But the Insinkerator Evolution Compact makes it easy to diagnose the problem — unplug it, drain out any excess water, unjam the disposer at the bottom of the unit. Then, press the red button on the underside and peer into the chamber to dislodge anything stuck there. Next, turn the water on and then the disposer. Finally, clean the disposal, turn it back on, and give it a test run.
| | |
| --- | --- |
| | |
| | |
| | |
| | |
| Dishwasher Drain Connection | |
| | |
---
How Does The Evo Stack Up Against Other Badger Models?
Evolution Compact Vs Pro 750
The InSinkErator Evolution Pro 750 comes with a unique AutoReverse technology that changes the direction of the disposal to reduce the possibility of blockages. Also, it is much quieter than the InSinkErator Evolution Compact 3 4 HP.
Evolution Compact Vs Evolution Excel
Evolution Excel is the more powerful of the two. It features three grind stages instead of Compact's two grind stages. The Excel also has a much larger grind chamber capacity and a stainless steel exterior. Moreover, it has a 1 horsepower motor that makes comparatively less noise than the Compact's ¾ horsepower motor.
Evolution Compact Vs Badger 1
Compared to the InSinkErator Evolution's ¾ horsepower, the Badger 1 model has a ½ horsepower motor with less bite and power. In addition, the InSinkErator evolution pro compact uses two chambers while the Badger only uses one chamber for grinding, making the Evolution more suitable for large families. Also, the Evolution is quieter than the Badger.
---
Comparing With Similar Brands
Compared to the InSinkErator, Waste King units are more budget-friendly and sell for lower prices. However, Waste King models such as the EZ1 and GT series offer basic functionality without any extra features. They are also comparatively noisier. However, they provide a stellar warranty with up to 20 years of coverage.
In comparison, InSinkErator Evolution Compact dishwashers are cutting edge in design and functionality, making them a high-end product. They're also more expensive and make it worth your while by offering premium features. The Evolution Compact is powered by MultiGrind blade technology that gives a finer grind. However, they feature a limited warranty coverage.
---
People Also Ask (FAQs)
How

do you install the I

nSinkErator Evolution Compact?
The Quick-Lock mechanism and the triple bolt mounting system work in tandem to let you lodge the unit under your sink and connect it to the outlets.
What

to do if my

InSinkErator Evolution Compact

is not working

?
If your InSinkErator isn't working, you might have to drain out the water and dislodge any food waste that's stuck in the disposal chamber.
Where can I buy the InSinkErator Compact?
You can buy the InSinkErator Compact at authorized dealerships, including Amazon and Home Depot.
---
Conclusion
All in all, the InSinkErator Evolution Compact is a worthy investment if you're looking for a medium-sized garbage disposal unit for your home. Its unique features make for a smooth experience and ensure that your garbage disposal needs are met without hassle.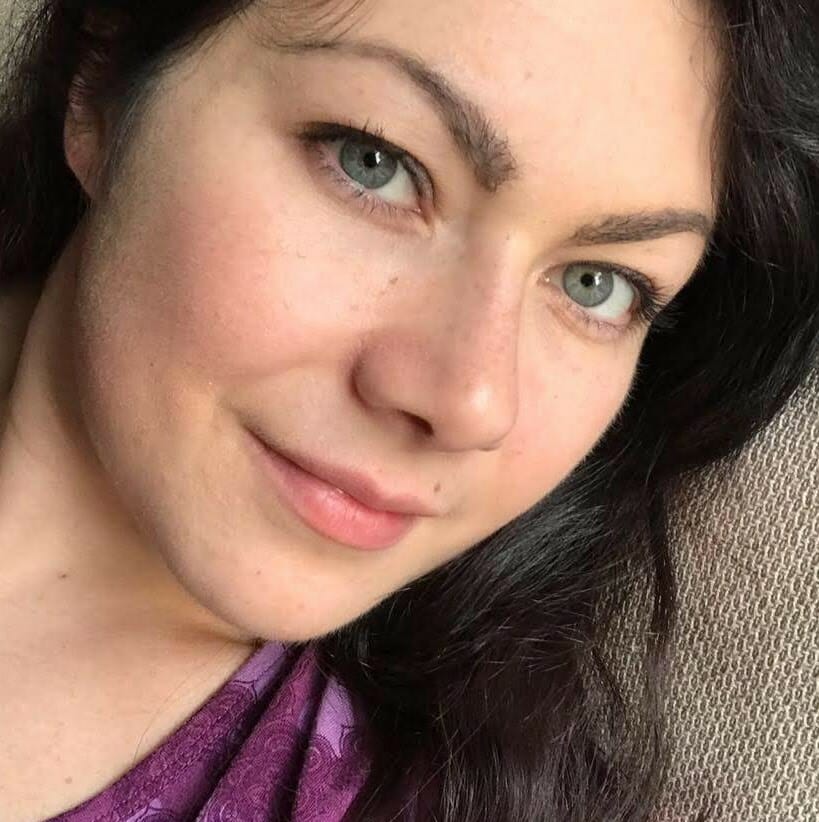 Holly Curell is the editor extraordinaire for Plumbing Lab. Having grown up in Michigan, Holly has spent time living in New York, Virginia, & currently North Carolina, where she lives with her husband & family. Holly loves DIY & has years of experience with at-home plumbing problems that arise from having 3 kids & living in colder climates. When she's not writing about her plumbing knowledge, Holly enjoys reading, hiking & relaxing with family.