Whether you are designing your new kitchen or want to replace your existing unit, the InSinkErator Pro 750 is certainly the ideal choice. It offers exceptional multigrind performance, handles vast volume and is 40% less noisy compared to other garbage disposers.
Regardless of the price, size, or type of garbage disposer you might want, the InSinkErator Evolution 750 pro is definitely the best one in the market:
Page Contents (Click Icon To Open/Close)
Sound Seal Technology
The fact that the InSinkErator Evolution 750 pro has an anti-vibration mount means it's
Food waste disposers are electronic devices used to dispose of food and keep the kitchen clean. These units work by grinding household food waste into small pieces to avoid clogs and jams on their way to the municipal sewer system.
The InSinkErator Pro 750 is a top-of-the-line garbage disposal unit that provides multiple benefits. Here is a detailed InSinkErator Pro 750 review so you can determine whether it will be the right choice for you.
Pros & Cons of the InSinkErator Pro 750
---
Unique Features of the InSinkErator Pro 750
The InSinkErator, and the InSinkErator Pro 750 in particular, comes with features unlike any other food disposer on the market, making it an ideal choice for any home. The features include:
The InSinkErator Pro 750 has built-in SoundSeal technology and an anti-vibration mount making it ultra-quiet. This capability lets you converse in a normal voice even when the garbage disposal runs in full swing. In addition, its ¾ hp Dura-Drive induction motor is reliable, efficient, and quiet, making it one of the best low sound models.
The InSinkErator has a space-saving design and dimensions of 10" x 10" x 16.2", which works well for tight spaces or when you don't have enough room below the sink.
It also features multi-grind technology, meaning that the food waste goes through two grinding stages to effectively handle various difficult food items that can be hard to dispose of.
Food waste disposal units are very likely to clog and jam. The InSinkErator Pro750 has an auto-reverse technology that breaks through these jams by using sensors to detect them. It then automatically goes back the other way.
The InSinkErator Pro 750 is undoubtedly built to last. Its stainless steel construction provides durability and excellent insulation. You can use this food disposal unit for decades, and it will not show signs of wear. This is mainly due to its continuous water flow, so its components will not buckle, bend, or rust.
The InSinkErator Pro 750 has a continuous feed design. Even though such a design causes a lot of noise, the InSinkErator runs silently but continuously. Even though continuous feed design uses more water than batch one, it has a lower risk of water damage.
---
InSinkErator Pro 750 Garbage Disposal Review
InSinkErator PRO750 Pro Series 3/4 HP Food...
This space-saving model is a perfect fit for...
Sound Seal Makes the Evolution Essential at...
Multi Grind Two grind stages let you quickly...
Does NOT come with a factory installed power...
I bought a garbage disposal system and thought to share some helpful features with you if you are also looking for one. Well, the unit I ended up buying was the InSinkErator Pro 750, and let me tell you why!
I first had to consider the horsepower I wanted to get. The choices in front of me were 1/3, ½, ¾, and 1 HP. 1/3 horsepower is the lowest and must only be used if someone lives alone and mostly eats vegetables. ½ hp is just a step above that and helps dispose of more than just vegetables. ¾ is the right choice for four people, and 1 hp is ideal for large families. My InSinkErator has ¾ hp, and not only that, it is quiet since it has a Quiet Collar Sink Baffle attached, and it does not get jammed easily.
Secondly, I had to ensure the disposer had stainless steel grinding components. My last disposal unit jammed left, right, and center, and we had to call the plumber all the time. Finally, I had enough and bought the InSinkErator Pro 750, and to my amazement, it has not clogged for the past year.
Even though this garbage disposal unit is more expensive than other options, no unit can match its power level. With its multi-grind technology, it does not lag during operation. To put it simply, buying the InSinkErator Pro 750 is a smart investment and a fine addition to your kitchen.
The InSinkErator Pro 750 has a three-bolt mount assembly which makes it easier to install. However, it is better to call in a professional to avoid potential mishaps. If you try to install it yourself, it might lead you to miss something, ultimately decreasing your garbage disposal unit's efficiency.
One of the great things I like about this unit is that it is easy to clean and maintain. With its continuous feed system and stainless steel body, ensuring proper upkeep is a breeze.
Product Specifications
| | |
| --- | --- |
| | |
| | |
| | |
| | |
| | |
| | |
| Dishwasher Drain Connection | |
| | (Hose Clamp) 1-1/2" Anti-Vibration |
| | |
| | |
---
Comparing Different InSinkErator Garbage Disposal Models
The InSinkErator Pro 750 is quite like the InSinkErator Badger 5XP since they have similar grinding power with a ¾ horsepower motor. Both the models carry InSinkErator's patented Dura drive induction motor, which provides excess torque and grinds food waste quickly.
The difference between both the models is that the Pro 750 has a grind chamber capacity of 34.6 Oz, whereas the Badger 5XP includes 26 Oz making the Pro 750 better than Badger 5XP. Both the models contain insulation for reduced noise. However, unlike the Pro 750, Badger 5XP has a quick-lock mounting method for quick installation.
Pro 750 Vs Evolution Excel
The Evolution Excel by InSinkErator is not considered to be an entry-level garbage disposal unit. It has 1 hp, a higher horsepower motor than the Pro 750, and is among the most powerful garbage disposal units a household can have.
It has all the other added features of InSinkErator we have come to know and has a seven-year warranty that covers in-home labor and parts. However, Evolution Excel is a lot more expensive than the Pro 750.
---
Comparing The InSinkErator Pro 750 With Other Brands
InSinkErator

Pro 750 Vs

Waste King

L-3200
The InSinkErator Pro 750 and Waste King L-3200 both have a ¾ horsepower motor, but the Waste King L-3200 has a higher RPM (2700) than the InSinkErator Pro 750 (1725). However, higher rpm also makes for increased electricity consumption.
Both the models are compact and lightweight, having stainless steel components. An added feature of Waste King is that it comes with EZ Mount for quick installation whereas, the InSinkErator has a three-bolt mount. The InSinkErator Pro 750 comes with a nine-year warranty, while the L-3200 has an eight-year warranty period.
InSinkErator

Pro 750 Vs

Moen GXP33C Lite Series PRO
Both InSinkErator Pro 750 and Moen GXP33C Lite Series PRO carry a motor of 1/3 horsepower. Even though the Moen unit has a similar hp, it is not designed for constant running.
The Moen model has higher rpm than the InSinkErator with 1900 rpm and a Vortex motor that provides powerful and fast grinding to reduce jamming. Even though both the models are pretty similar, the Moen GXP33C Lite Series Pro only has a five-year warranty, whereas the Pro 750 has a nine-year coverage.
---
People Also Ask (FAQs)
How

long does the InSinkErator Pro 750 last

?
Most of the InSinkErator garbage disposals have a life expectancy of ten years, after which they might start to clog often. Similarly, the InSinkErator Pro 750 also has a life expectancy of ten years if cleaned and maintained properly.
What

to do if my InSinkErator Pro 750 stops working

?
If your InSinkErator Pro 750 stops working, ensure that the food waste disposal unit's socket is turned 'OFF.' Press the red button gently to reset the disposal unit. If it still does not reset, wait for ten minutes and try it again. Turn on the cold water stream and turn your disposer switch 'ON,' it will likely start working again.
How

do you reset an InSinkErator Pro 750?
To reset your InSinkErator 750 Pro, follow these simple instructions:
---
Conclusion
Your InSinkErator Pro 750 will surely be your best friend in the kitchen. It silently, efficiently, and conveniently grinds up excessive food waste. Furthermore, with its compact size, it saves a lot of space. Plus, It is also cost-effective and valuable.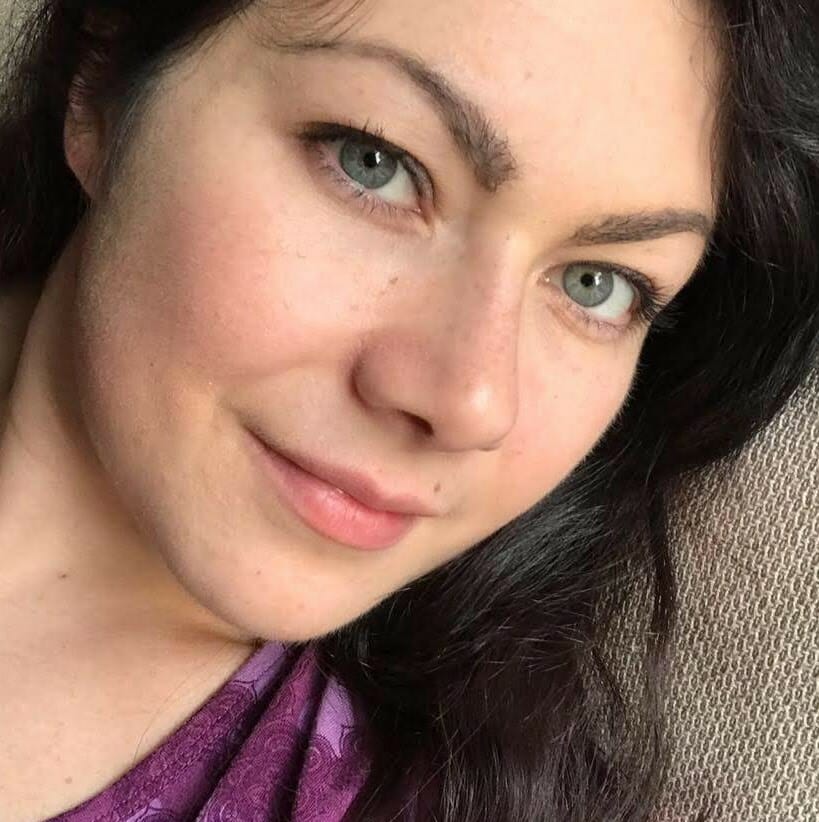 Holly Curell is the editor extraordinaire for Plumbing Lab. Having grown up in Michigan, Holly has spent time living in New York, Virginia, & currently North Carolina, where she lives with her husband & family. Holly loves DIY & has years of experience with at-home plumbing problems that arise from having 3 kids & living in colder climates. When she's not writing about her plumbing knowledge, Holly enjoys reading, hiking & relaxing with family.