Thanks to the invention of garbage disposals, jammed or clogged sinks are a thing of the past.
Good quality garbage disposals break down food into tiny pieces, allowing them to go straight into the drain without leaving any residue. And when it comes to the impressive garbage disposals, the Moen EX50C is definitely a front runner owing to its remarkable features.
The EX50C garbage disposer handles all food leftovers like a champ, leading to a clean and fresh sink.
Want to know what distinctive features the EX50C offers? Then read our Moen EX50C garbage disposal review!
Page Contents (Click Icon To Open/Close)
Moen EX50C Pros & Cons
This series by Moen was created keeping in mind average households looking forward to preparing minimal meals while ensuring a spick and span kitchen.
The unit comes with a high-speed, powerful motor and has a sleek design.
It can seamlessly break down potato peels, seeds, celery, and more!
---
Unique Features Of The Moen EX50C Garbage Disposal
Moen ranks among the leading manufacturers of faucets in America. Established in 1939 by Alfred Moen, the company developed its first product in 1947, a single-handle mixing faucet — an innovation like none other.
Today, it manufactures a broad range of kitchen and bathroom appliances, including faucets, showerheads, and of course, garbage disposals. Their garbage disposers are generally recognized for their efficiency and attractive design.
They offer different garbage disposals product lines such as The Chef, The Host, The Prep, and The Lite. Within their Prep series, EX50C holds a unique position due to its exceptional features.
Fast Track™ Enhanced Features
This EX50C model comes backed with the latest Fast Track tech, making the installation faster than previous models. The provided snap tools help secure the mounting assembling quickly. Additionally, the unit has an easy-open dishwasher inlet; therefore, you won't require extra tools.
Thanks to this innovative technology, Moen provides users with trusted performance both under and above the kitchen sink.
1/2 Horsepower VORTEX™ Motor
Most garbage disposers come with either magnet motors or induction motors.
This Moen model uses a permanent vortex magnet motor, which is far better than typical induction variants in terms of efficiency.
The ½ horsepower motor paired with stainless-steel components helps minimize jamming, providing faster and powerful grinding.
The Meon EX50C garbage disposal comes with a lightweight and compact design. This means it can easily be installed under your kitchen sink.
Thanks to its quick-mounting facility, the unit can be set up easily. Moreover, the lightweight design of this disposal makes it risk-free for all normal-sized septic tanks.
The Universal Xpress-mount system features a lock-and-twist mechanism. Interestingly, it fits most three-bolt mounting assemblies.
If you want to change your existing garbage disposal, correctly position the new unit, twist it, and lock it. Thanks to its compact size and three-bolt mounting, installation could not be any easier.
Do you know that most garbage disposals don't come with a power cord? Unfortunately, this means that you'll have to purchase it separately, and it may cost you around $15.
However, this model from Moen comes with a pre-installed cord, which can be removed easily for optional hardwires.
Another compelling feature of this garbage disposer is its Soundshield Insulation system which allows for sound-deadening. Thanks to the soundshield insulation, you experience a more controlled and quieter grind than many other similar disposals available on the market.
Additionally, this tech helps minimizes noise and vibration caused by clanging dishes and running water.
Like many premium garbage disposals, this model too has a manual reset button that may come in handy when the garbage disposal gets jammed or clogged. Simply press the button to switch off the device.
Many garbage disposers are easy to use as you can cast food leftovers in as they're operating. Thanks to Moen's continuous feed tech, along with galvanized steel components, you can grind a considerable amount of food waste while it is running.
Learn about batch vs continuous feed here.
---
Moen EX50C Garbage Disposal Reviewed
Currently On Sale
Moen EX50C Garbage Disposal, Black
Part of The Prep Series designed for those...
FAST TRACK enhanced features for faster...
Simple Snap tool quickly secures mounting...
Easy open dishwasher inlet: no additional...
If you're seeking a compact and lightweight garbage disposer for home usage, choose Moen EX50C – a perfect treat for homeowners who cook less and prioritize cleanliness.
The unit has a powerful vortex motor that grinds food scraps into tiny particles to pass quickly. Additionally, setting it up is straightforward because the device has an express-mount fit. It means you don't have to hire a professional plumber or technician; DIY it, and you would be done within minutes.
Also, the power cord comes pre-installed, so there is no need to purchase a separate cable. Furthermore, this latest Moen model emits very low sound, so the kitchen environment remains free of distractions. Also, the unit has a powerful motor, ensuring jamming issues are non-existent.
Now that you know what features the Moen EX50C offers, lets' jump into the details of how the unit works in terms of installation, cleaning, and troubleshooting.
Being compact and lightweight, the Moen EX50C garbage disposal is easier to mount as well as reset. Wondering how to install a Moen EX50C garbage disposal at your home? Read on:
The installation process is relatively seamless, involving fundamental steps. All you'll need is some tools such as a hammer, steel punch, screwdriver, and a wrench.
Follow the steps below to install Moen EX50C:
Check and ensure whether the unit is suitable for the assembly or not. After that, remove the sink flange mounting assembly by spinning the bottom ring. Then use a screwdriver to unfasten the bolts on the upper ring and take out the snap ring.

Begin working under the kitchen sink and build the assembly for mounting by correctly positioning each part. Please make sure the unit's snap ring is fastened to its proper position so that all other components are adequately placed. After that, secure all the bolts.

Install the waste elbow by gliding the durable gasket to its end. Use screws to attach the waste elbow to the garbage disposal.

Attach the garbage disposer by lifting it to the provided mounting. Align the bottom rings and fasten them, and then ensure that the waste elbow is in place and the connectors are clamped
Once done, make sure to check it by running tap water before switching it on.
Like any other kitchen appliance, the garbage disposal requires regular upkeep; otherwise, it can become a hotbed for harmful mold and bacteria.
Luckily, the Moen EX50C garbage disposal offers simple deep cleaning — all you require is vinegar, baking soda, lemon peels, table salt, and ice. Please avoid using chemical cleaners as they reduce the unit's life; instead, use natural ingredients as they're the best approach to clean Moen EX50C disposer.
The cleaning process has never been more straightforward. This is how it should be done:
Want to know how to troubleshoot a jammed Moen EX50C garbage disposal?
You would be relieved to know that the unit not only has an easy installation and cleaning setup, but if it gets jammed for any reason, the troubleshooting process is also straightforward once you understand how a garbage disposal works.
Though Moen EX50C ensures minimal jamming, it's pretty standard for disposals to get jammed/clogged after extensive usage.
Follow the steps below when faced with jamming issues:
Specifications
| | |
| --- | --- |
| | |
| | |
| RPM (Revolutions Per Minute) | |
| | |
| | |
| | |
| | Depends on usage at 60 Hz/ 4.5 Amps |
| | |
| Dishwasher Drain Connection | |
| | 5-year limited with In-Home service |
Different Moen Garbage Disposal Models Compared
Though permanent "magnet" motors run both EX75C and EX50C, however, both have different RPMs. For instance, the EX75C runs at about 2700RPM, whereas the EX50C runs at approx. 2600RPM.
Both variants have a "vortex" motor that helps avoid clogs and jams. Plus, when it comes to grinding performance, the EX75C takes a slight edge over the EX50C, as it has a ¾ Hp motor, whereas the EX50C only has a ½ Hp motor.
Additionally, the two have similar SoundShield tech that keeps the noise lower when operational. Lastly, EX50C is more compact and lightweight than EX75C garbage disposal.
Moen EX75C GX Series Garbage Disposal,...
Part of The Host Series designed for those...
FAST TRACK enhanced features for faster...
Simple Snap tool quickly secures mounting...
Easy open dishwasher inlet: no additional...
The GX50C and EX50C garbage disposers belong to Moen's "Prep Series." These two models have a lot of similarities. For example, both are designed for homeowners who peel, dice, and slice when preparing a meal and require fast cleaning.
Additionally, both have a ½ Hp vortex motor with 2600RPMs that provide quick grinding of scraps. Plus, they have Soundshield insulation tech for noise reduction. Apart from that, both EX50C and GX50C offer a five-year limited warranty.
The only difference between the two garbage disposals is the price they retail at. The GX50C garbage disposer is relatively cheaper than EX50C.
Currently On Sale
Moen GX50C Disposer Prep Series 1/2 HP...
PREP SERIES: Designed for those who slice,...
POWERFUL GRINDING: 2,600 RPM, ½ horsepower...
NOISE REDUCTION: Designed with SoundSHIELD...
SIMPLE SWAP: Fits most existing assemblies,...
---
Comparing Moen EX50C With Other Brands
Both Moen EX50C and InSinkErator Badger 5 garbage disposals share some similarities and differences. For instance, both are premium quality garbage disposals that work effectively. And both use the same Soundshield tech to minimize vibrations.
However, there are a few differences between the two: compared to the Moen EX50C, the Badger 5 is more expensive. Additionally, the Badger 5 lacks a pre-installed power cord.
Click here to read more of our InSinkErator Badger range reviews.
Currently On Sale
InSinkErator Badger 5 Garbage Disposal,...
RELIABLE & EASY INSTALL: Badger Series...
DURABLE COMPONENTS: This garbage disposal...
AMERICA'S #1 DISPOSER BRAND: There are more...
FASTER, CLEANER, SMARTER: From meal prep to...
Moen EX50C Vs Waste King L-1001
Like Moen EX50C and Badger 5, the Waste King L-1001 and Moen EX50C garbage disposals share similarities and dissimilarities.
These disposals are easy to install thanks to their compact size and offer ½ Hp, enough to provide fast grinding. However, Waste King L-1001 is more affordable than Moen EX50C.
---
People Also Ask (FAQs)
Why isn't my moen garbage disposal working?
If your Moen garbage disposal stopped working, chances are it may have lost power. It may either be unplugged or may have blown the circuit. Therefore, check if it's still plugged in and after that, push the "reset" button placed on the lower side of the device. If it still didn't work, you may need to replace it.
How do you reset A moen 1/2 hp garbage disposal?
Follow the steps below to see how you can reset your Moen ½ Hp garbage disposal:
How do you hardwire a Moen garbage disposal?
How long should the moen ex50c garbage disposal last?
Most garbage disposals have a lifespan of around ten to twelve years. After that, they start to clog or jam too often. The Moen EX50C garbage disposal, like all other premium models, is likely to last anywhere between ten to fifteen years.
---
Conclusion
Garbage disposals are useful devices that help homeowners shred food scraps into super tiny pieces so that they won't clog or jam drain pipes. And if you're looking to buy a new garbage disposal for your kitchen, choose Moen EX50C garbage disposal!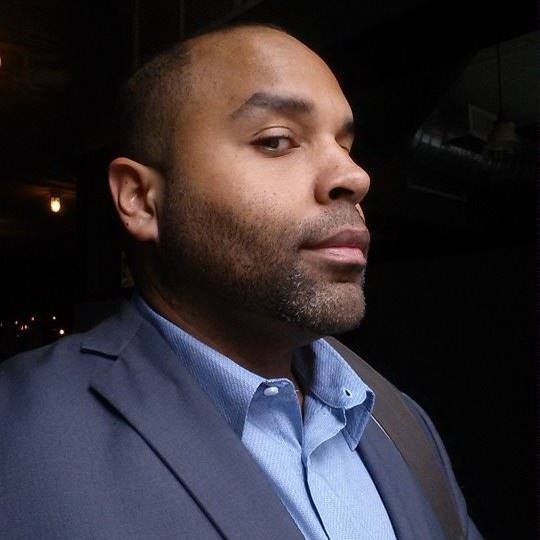 Ian Haynes is an expert writer who has successfully deployed over 500 plumbing pages and other related content. He has an excellent understanding of home plumbing issues and translates his experiences via Plumbing Lab so readers can have a better understanding of common household problems. Outside of his work, Ian likes exploring Brooklyn with his Labrador.