One of the most essential items that we use every day is the toilets in our home. There are many different options to choose from on the market today, but I'll be highlighting the Niagara Stealth range.
In 2009, Niagara created a brand new technology that revolutionized modern toilets. They designed a high-power, low-maintenance, no-waste flushing technology. Bill Cutler started the company in 1977, and their products are still made in Texas. Read this buyer's guide to find out if this brand is right for you.
Page Contents (Click Icon To Open/Close)
Niagara Stealth Toilets Compared
| | | | | | | |
| --- | --- | --- | --- | --- | --- | --- |
| | | | | | | |
| | | | | 29.5 x 17.2 x 28.5 inches | | |
| | | | | | | |
| | | | | 28.5 x 31.1 x 16.6 inches | | |
| | | | | | | |
Why Choose a Niagara Stealth Toilet
When you invest in a new toilet, you want the absolute best in the business. Niagara has accomplished this and much more. They have created their patented Stealth Flushing technology that ensures you are saving as much water as possible.
This Stealth technology also includes a one or two flush option with a noise-canceling tank. Niagara also stands out with its hydraulic flushing design. It creates a powerful flush by using vacuum assistance. The patented air transfer tube fills with air to allow for a whisper-quiet flush.
In this day and age, we should be doing as much as possible to "go green." Niagara has pledged to work as hard as possible to conserve water and energy. Their Stealth range includes the EPA's stamp of approval called WaterSense. That means that their toilets are energy and water saving.
---
Choosing a Niagara Stealth Toilet (Buyers Guide)
Toilet Type
For this category, you need to consider your aesthetic preferences, and how much bathroom space you have. Niagara Stealth toilets come in two types: one-piece and two-piece. A two-piece toilet, which includes a separate tank and bowl, is less expensive, easier to install, and often includes more height options.
A one-piece toilet is more modern, easier to clean, and space-saving. If you have a small bathroom, then a one-piece Niagara Stealth toilet may be a better option. The rest is up to your budget and design preferences.
Bowl Shape
Everyone wants to be comfortable when they sit down on their toilet. The toilet bowl shape will determine most of your comfort. Niagara Stealth toilets focus on round and elongated bowls. While there are other options, such as square or D-shaped, I will discuss round and elongated in this section.
A round bowl is better for smaller bathrooms. They are also slightly cheaper. Many people argue that they are not as comfortable as an elongated bowl. Elongated toilets are seen as more modern and sleek.
Dimensions and Configuration
Unless you are planning an expansion, then your bathroom has limited space. The Niagara Stealth toilet that you purchase needs to fit comfortably in your bathroom. There should be space for your knees to extend out in front when you sit.
You should also have enough space between the sides of the toilet and the walls. You should obtain a rough-in measurement of your toilet before purchasing it. You should measure from the wall to the center of the toilet and to the back bolts. Most toilets can accommodate a 12-inch gap. Otherwise, you'll need a specialty size.
Design
The Niagara Stealth toilet that you choose should suit your design needs. It should look good in your bathroom. Niagara Stealth toilets are made with the best materials available. Their bowls are made of thick glazed ceramic, which will increase flushing power and prevent clogging. Niagara Stealth has also improved the flushing technology so that there's no more ugly and annoying flapper inside the tank.
Water Consumption
Niagara Stealth has the lowest GPF (gallons per flush) rating on the market. This makes them energy efficient and much better for the environment. The single flush Niagara Stealth toilets have a rating of 0.8 GPF. The dual flush models use 0.5/0.95 GPF. All of the Niagara Stealth toilets come with the EPA's WaterSense certification.
Flushing Mechanism
Niagara Stealth toilets come with their patented hydraulic flushing system, which uses vacuum-assisted technology. This eliminates the need for a standard flapper. Niagara offered dual and single flush designs. The dual flush systems are more expensive, but they can help you save on your water bill. All of the models are designed to eliminate waste with just one flush.
Price and Warranty
Whether it's big or small, everyone has a budget in mind when shopping. I have included a Niagara Stealth toilet for everyone in this buyer's guide. Every Niagara Stealth toilet comes with a lifetime warranty. If anything happens over the life of your product, then you can contact Niagara to replace the part. If a part is broken when the toilet is being installed or from the owner, then it is not covered under warranty.
---
5 Best Niagara Stealth Toilets Reviewed
1. Niagara Stealth 77001WHCO1
If you are searching for the best in comfort and design, then this is the model for you. As I mentioned before, elongated toilet bowls are more comfortable than round ones. They provide more length for your thigh to rest on the bowl. I chose this model as the best Niagara Stealth elongated toilet.

This model comes in at a moderate price point and includes many features that most users want to see. It comes in a two-piece design that makes it easy to replace parts instead of replacing the whole toilet. It features a single flush design that you need to flush only once to eliminate waste. Like all of the other models in this review, this one comes with Niagara's hydraulic flushing system.
This one stands out from the crowd because it combines the two-piece design with a single flush system. This model uses 0.8 GPF every time. In my opinion, this Niagara Stealth toilet was impressive. I think that the two-piece design is still prevalent in the current residential toilet market. They are easier to replace parts if necessary. They also tend to be less expensive than one-piece toilets.
According to Amie from Texas, "I must say I was skeptical whether 0.8 gallons would do the job. I'm pleased to say after 11 days of use it works great. The installation was so fast."
---
2. Niagara Stealth N7711
If you are searching for a single flush toilet that is easy to install, then you should give this model a try. I named the N7711 as the best Niagara Stealth one-piece toilet. Given its singular structure design, most customers can install this toilet by themselves. It is more compact, which is perfect for smaller bathrooms compared to the Niagara Stealth two-piece model above.

Like the model above, it comes with an elongated bowl, which makes it more comfortable to sit on. It comes with a single flush design, so it only uses 0.8 gallons with every flush. This is the same GPF rating as other single flush toilets in the Niagara Stealth range. The one-piece design is subtly sleek and modern. It will look beautiful in any modern bathroom.
I thought that this toilet was elegantly beautiful with its one-piece design. It stood out to me a lot more than other two-piece Niagara Stealth toilets. I liked that it was compact so that even tall people could fit comfortably without their knees bumping the wall in front of them.
As one customer from Supply's website noted, "I was nervous about the low volume flush, but it flushes very well without issues so far. Very quiet flush and fill."
---
3. Niagara Stealth 77002WHCO1
If you have a smaller bathroom, then you may need to utilize less space with your toilet. This Niagara Stealth model is perfect for saving space since it has a smaller bowl. I chose the 77002WHCO1 model as the best Niagara Stealth round toilet. While this bowl shape is considered less modern, it does save space in cramped bathrooms. Depending on your preferences, you may find that you like the original round bowl design.
This model comes with a single flush system, which is the same as the two elongated models I reviewed above. This model's flushing system also uses 0.8 GPF, which is rated for ultra-high efficiency. It comes in the classic two-piece design, which is the same as the first product I reviewed.
This allows you to replace parts more easily. This Niagara Stealth model doesn't look the most modern out of their range, but it is good for space and money-saving. I really liked that this toilet was perfect for saving space. It worked out well in our small condo bathroom. It was also highly efficient with its water-saving flushes. The EPA WaterSense certification is great.
According to Max from Lowe's, "It is amazing how well this toilet flushes with 0.8 gallons of water."
---
4. Niagara Stealth 77000WHAI1
If you are searching for a toilet that will maximize your flushing options, then this is the best choice for you. I chose the 77000WHAI1 model as the best Niagara Stealth two piece toilet. This is the perfect easy to install two-piece model that I have reviewed so far. It comes with Niagara's premium technology dual-chamber flushing system.
The best part about this model is that the flushing chamber systems allow for highly efficient flushing of both liquid and solid waste. It features a hydraulic chamber that uses vacuum-assist technology. This Niagara two-piece model comes with the EPA's WaterSense certification. This model comes with an elongated bowl that is more comfortable and stylish than the round bowl design.
I really liked the fact that this Niagara Stealth toilet came in a two-piece design. It made installation so easy that I could do it myself. The hydraulic flushing system never seemed to have any issues with waste disposal. I thought this was a fantastic feature that allowed for water-saving and high efficiency. I also enjoyed that the tank and flush were whisper quiet.
As William noted, "The toilets are very easy to install, but they are very heavy. This is the best design and excellent priced toilet I have ever had."
---
5. Niagara Stealth 77001RWHAI1
If you are buying toilets for a business or apartment complex, then you may want to check out this model. The 77001RWHAI1 model is the best Niagara Stealth single flush toilet available. If you are in the market for a quiet and single flush system toilet, then this is your best option. This toilet is lightweight and easy to install with its two-piece design.
This option is rated at 0.8 GPF, which qualifies it for the EPA's WaterSense certification. While many customers may be skeptical about the flushing power, I can assure you you won't have any issues with this Niagara model. This model features a round bowl, which is more compact. It uses Niagara's single flush technology, which features the flapperless design. The old flapper models are prone to leaks, so you won't have to worry about that.
The best feature of this toilet is that the single flush design only uses 0.8 GPF. I also liked the compact design since it will fit into most smaller bathroom stalls. It fits into a small apartment bathroom with ease. The whisper-quiet flushing was also a great bonus.
I think Mark from Home Depot said in best by stating, "Absolutely Phenomenal - installs in minutes and performs flawlessly."
Niagara Stealth Toilet Types
One-Piece vs. Two-Piece
In this category, there are a few differences between cost and design, but the one-piece toilet is generally regarded as more attractive and modern. The main difference is in construction. The two-piece toilet consists of a separate tank and bowl. A one-piece toilet combines these two elements into a single piece.
Single vs. Dual Flush
While Niagara Stealth toilets all come with their hydraulic flushing system, they do come with two different options for flushing. A single flush toilet produces the same amount of water with each flush. A dual flush toilet comes with two options for flushing; one will waste less water, while the other is used for larger waste.
Elongated vs. Round
This comparison refers to the shape of the bowl. Your decision is primarily based on your preference. A round toilet bowl will usually be smaller and save more space. An elongated bowl is more modern and often slightly more expensive. An elongated bowl may also be a little bit easier to clean.
---
Niagara Stealth Flushing Systems Explained
This range of toilet's slogan is "High power. Low maintenance. No waste." This is all due to the amazing Niagara Stealth flushing system. The models above feature the patented vacuum-assisted pump device that delivers a powerful flush with little waste. When the tank fills up with water, the trapway becomes pressurized. This primes the toilet for a powerful and whisper-quiet flush.
Whenever you press the flush button, the vacuum-assisted pump brings air up into the trapway to provide a powerful flush. This means less water, but more air power. Every Niagara Stealth toilet has a noise-canceling tank equipped with a silent 400A fill valve. The flapperless design allows for fewer leaks and quicker fill-ups.
---
Comparison with Other Toilet Brands
As you can tell from this article, there are many fantastic features that Niagara has incorporated into its Stealth range of toilets. This brand seems to have the latest and greatest in technology compared with other major companies, such as Glacier Bay, Kohler, and Toto.
Niagara Stealth toilets come in one or two piece designs with single or dual flush options. They also feature vacuum-assist innovation that is not found on other brands. Niagara Stealth is the most efficient range of toilets currently on the market with a 0.8 GPF rating. In general, Niagara Stealth toilets run at a slightly lower price point than their major competitors.
---
Niagara Stealth Toilet Installation Instructions
Now that you have chosen the best Niagara Stealth toilet that suits your needs, I'm sure you are excited to get it installed. There are installation instructions included with every toilet, and they should be followed closely if you plan to install it yourself.
If you are completely unfamiliar with plumbing, then I recommend hiring a professional. Depending on your model, the instructions may be slightly different, but they are all similar. Follow the steps below to get started.
Shut off the main water valve.

Place the wax ring on the bottom of the toilet outlet, and lower the toilet onto the floor carefully.

Align the bolts on the base of the toilet and tighten them with the hex nut. Place the plastic cap over the end of the bolt.

Install the toilet tank by placing it above the back of the bowl and tightening the bolts into place.

Connect the water supply to the toilet and fill it with water to the fill line. Check for leaks before using.
---
Maintenance and Troubleshooting Guide
Since your new Niagara Stealth toilet comes with a lifetime warranty, you shouldn't run into too many issues. While these toilets are built to last, there may be some problems that occur sometimes. If you run into any issues, then check out this troubleshooting guide for assistance.
The water supply may be blocked. Check all connections to ensure there are no blockages.



The tank doesn't have enough water. Fill up the tank manually or wait until the tank has reached the fill line. You can also use the adjustment screw in the tank.

Fill valve does not shut off

The water level adjustment screw may be set too high. Adjust it so that the tank will fill and then shut off.




The fill valve seal may need to be replaced.
You should also ensure that you do the proper maintenance on your Niagara Stealth toilet so that none of the above issues arise in the future. The vitreous china allows your bowl to stay sparkling, but you should still clean it once a month or so depending on usage. You can use any standard toilet cleaner and a scrub brush. I recommend using Clorox brand cleaning supplies.
---
People Also Ask (FAQs)
How do I determine what size rough-in model to purchase?
You should measure from the wall to the center of the toilet bowl as well as to the back bolts. The standard rough-in size is 12 inches.
What is the price range of the toilets on our list?
The price range is within a moderate budget of around $185 to $230. The dual flush systems are generally more expensive.
Should I hire a professional for Niagara Stealth toilet installation?
If you are unfamiliar with plumbing, then you should consider hiring a professional to help you get the job done. If you are up to the task, then follow the instructions above. I thought that installation was easy with a little bit of plumbing knowledge.
Where is a good place to buy Niagara Stealth toilets or replacement parts?
I recommend shopping on Amazon for all of your Niagara Stealth toilets and parts.
---
Conclusion
In this article, I have given you a thorough review of all of the best Niagara Stealth toilets on the market. This range features some of the best and most highly efficient technology available. If you have decided that Niagara Stealth is the next toilet for you, then I am sure you are wondering what the best model is.
In my opinion, the Niagara 77001WHCO1 Elongated is the best option. It features an elongated seat, which is comfortable and set at a perfect height. It only consumes 0.8 GPF, which is the most efficient option on the market.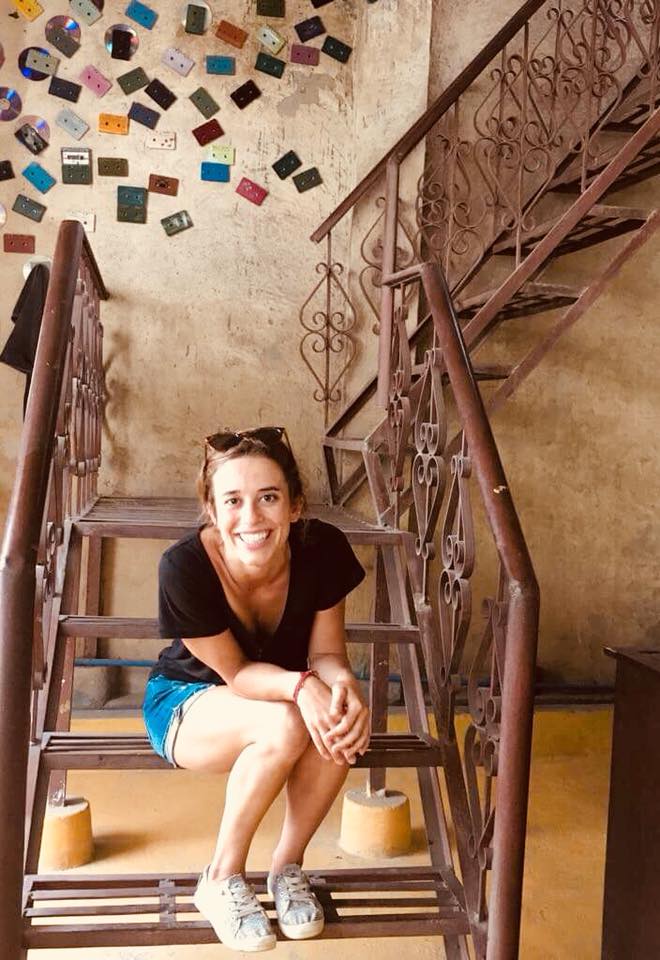 Caitlin Shaffer has been traveling & working as a content writer & SCUBA dive instructor since 2014. Having lived in Central & South America, Southeast Asia, India, & Australia, Caitlin has had many years of experience with a variety of kitchen, bathroom, plumbing systems & common household products. Other than writing about her plumbing experiences & knowledge, her main passions are yoga, ocean conservation, & sustainable development.