Mealtime is something that the whole family looks forward to, but the clean up afterwards…well, that's another story. Washing dishes is a tedious job that takes up valuable time and effort that could have been better spent on other pursuits.
A dishwasher is an obvious answer, allowing you to clean nearly every kitchen implement with only a fraction of the effort. Though dishwashers are not a new invention by any stretch of the imagination, they have recently been equipped with new and exciting functionality that allows you to minimize your clean up time.
Built-in garbage disposals top this list as they enable you to seamlessly dispose of food scraps and prepare plates for the dishwasher all in one swift motion.
This article will cover the many benefits of adding a two-in-one garbage disposal and dishwasher into your kitchen, as well as expert recommendations about the best models available today.
Also, be sure to check out the FAQ section to learn all about how these great home appliances function, as well as how to install and resolve a clog with your dishwasher with a garbage disposal.
Page Contents (Click Icon To Open/Close)
Dishwashers with Garbage Disposals Compared
| | | | | |
| --- | --- | --- | --- | --- |
| | | | | |
| | Frigidaire Top Control Built-In | | | |
| | LG Electronics Front Control Tall-Tub | | | |
| | | | | |
| | Samsung 24 in Top Control StormWash | | | |
Benefits of Dishwashers with Food Waste Disposers
As their name suggests, dishwasher-garbage disposal combos provide a significant number of benefits when it comes to keeping your kitchen dishes in crystal clear form.
Consider some of the following if you are still on the fence about adding one of these appliances to your kitchen:
Minimizes residue Spreading
Leaving food waste and debris on one's dishes before putting them in the dishwasher tends to lead to one conclusion: an unpleasant spread of the debris as a residue during the wash cycle.
Oily and gritty foods especially tend to hang around even in the highest powered dishwashers, so minimizing the amount of debris within the wash tub can improve the appliance's overall performance.
Decreases Pipe Clogging
Dishwasher pipes and nozzles are exceptionally prone to clogging from remaining food scraps.
Built-in garbage disposal help minimize this risk to a significant degree, reducing the amount of maintenance and repairs you'll need to do down the road.
Related Article - Pros & Cons Of Garbage Disposal (Are They Worth Having?)
Simplifies Clean Up Process
Rather than needing to take extra time to pre-rinse every last dish after a meal, these two-in-one appliances allow you to insert each plate into the wash tub and watch as both processes simultaneously clean and dispose of food residue.
Learn More - Top Rated Dishwasher Brands On The Market
---
Dishwashers with Food Disposal Options
There are two primary types of dishwashers with food disposal capabilities. Be sure to carefully read your product's listing to know which kind you are considering for your kitchen.
Dishwashers with Built-in Food Disposals
Common in most American-made dishwashers, these models feature a devoted garbage disposal unit within their architecture. These built-in food disposals only carry a fraction of the power seen in under-sink garbage disposals, however.
While this addition is a convenience, it's also not nearly as effective as a standalone garbage disposal.
Dishwashers with Filtration System
Common in European-made dishwashers, these models use a specialized filtration system to catch (but not chop up) food debris. This has the immediate benefit of making these dishwashers much quieter during operation.
However, they must also be cleaned regularly to prevent detritus build up that would otherwise inhibit proper operation.
---
5 Best Dishwashers with Garbage Disposals Reviewed
1. GE Top Control
Best Multi-Rack Dishwasher
| | |
| --- | --- |
| | |
| | |
| | |
| | |
| | |
| | Yes, Limited 1-year for the entire appliance |
Though this model features a great assortment of industry standard specifications – from its certified "quiet" performance to its top-mounted control panel – the GE Top Control Dishwasher's best feature by far is its unique implementation of multiple washing racks.
While the upper two stem racks are ideal for even irregularly tall glasses, the unique third rack corrals and protects flatware and other utensils through the robust washing processes, with four wash cycles, this model doesn't slack off on cleaning performance, either.
This model's internal garbage disposal is relatively strong as well and worth the investment alone.
Despite this appliance's overall high cost, the 3,600 RPM blades inside the built-in garbage disposal make this price well worth it when you no longer need to spend extra time pre-treating your dishes.
In all, the GE Top Control Dishwasher's multiple wash zones make it an unbeatable choice when it comes to getting the most out of each wash cycle. Metal, glass, and porcelain dishes always come out of this appliance looking as good as new.
---
2. Frigidaire Top Control Built-In
Best Water Efficient Dishwasher
If you're looking to take a chunk out of your water bill, then the Frigidaire Top Control Built-In Dishwasher will easily help you down the road towards maximum water efficiency.
Every internal component is geared towards making the most of a minimal water input while still getting your dishes sparkling clean.
The Frigidaire Top Control Built-In Dishwasher makes use of its proprietary OrbitClean wash system to optimally spread and apply water over every inch of every dish packed into the rack.
You won't have to spend extra time drying these plates off, though, because their unique SaharaDry fans allow dishes to be put away directly from the dishwasher.
Also, this model features adjustable water pressure gauges that allow you to maximize how efficiently its already-low water load is used. This increased water pressure has the bonus of decreasing the likelihood of clogs over the life span of this appliance.
This model's stainless steel filtration system is nothing to write home about, but it will get the job done. Some extra cleaning may be necessary now and then to keep this model at peak performance.
Learn More - Plastic vs Stainless Steel Dishwasher Tub: Pros & Cons
---
3. LG Electronics Front Control Tall-Tub
Most User-Friendly Dishwasher
| | |
| --- | --- |
| | |
| | |
| | |
| | |
| | |
| | Yes, 1-Year Labor & Parts, 5-Year Control Board & Rack, 10-Year Motor, Lifetime on Stainless Steel Door Liner & Tub |
Some old dishwashers are a pain to use, from beginning to end. The LG Electronics Front Control Tall-Tub Dishwasher tries to cut some of that struggle out of your clean up routine by implementing user-friendly features across the board.
One user-friendly feature you'll notice immediately is this model's EasyRack Plus racking system. This unique rack is durable and designed accommodate glasses, plates, utensils, and more of all shapes and sizes.
With dual washing zones between each side, you can be sure that these racks will optimally expose each dish to an ample amount of cleansing water and soap.
This model's LED front control panel is also a significant asset. Rather than relying on old-fashioned knobs and levers, this control panel is easy to read and easy to interpret, allowing you to troubleshoot problems directly through this interface.
In the end, this model is one of the easiest for adults and young people to interact with, making your dish cleaning process all the easier in the long run.
---
4. ZLINE 18 in. Top Control Custom Panel
Quietest Dishwasher with Garbage Disposal
Dishwashers with garbage disposals are typically derided for their rather loud operation. While this model isn't the quietest dishwasher ever invented, it is certainly the quietest to match both performance and auditory minimization in one package.
The ZLINE 18 in. Top Control Dishwasher always runs at a comfortable 40 dBA, making it just a touch quieter than most of its prime competitors.
That's not to say this model isn't an effective cleaner, though. This model packs in 6 wash cycles, allowing for maximum sanitation every time.
This model also features a unique wooden exterior that will seamlessly blend in with any wood cabinet-accented kitchen.
The control panel is sleek and hidden, though still readily accessible near the top. Altogether, this model is great for those who are looking for a little more power and a little less sound out of their dishwasher.
---
5. Samsung 24 in Top Control StormWash
Most Innovative Dishwasher
| | |
| --- | --- |
| | |
| | |
| | |
| | |
| | |
| | Yes, 1-Year All Parts and Labor, 5-Year Limited on Printed Circuit Board and Interior Nylon Racks, Lifetime Limited Warranty on Stainless Steel Door Liner and Tub |
You'll relish being on the cutting edge of dishwashing technology with the Samsung 24 in Top Control StormWash Dishwasher.
With a powerful dishwashing core and uniquely automated drying system, this model takes the struggle out of the dishwashing process.
First and foremost, this model can clean like few other dishwashers on the market can.
As in its name, the StormWash component in this model blasts cooked on material off of even the stickiest pots and pans. You won't need to pre-treat your plates with this appliance in your kitchen.
After washing, this model has found a way to fully take advantage of air drying without forcing you to get your hands wet.
After finishing its cycles, this model's AutoRelease door cracks open slightly to allow air to circulate and dry dishes without wasting electricity.
Between these critical features and others on board, this model is another excellent dishwasher option that will keep your cleaning work time to a minimum.
How Dishwashers with Waste Disposals Work Together
Dishwashers with built-in waste disposal systems work together perfectly when integrated into a single device. Like experienced dancers, both components play off each other's strengths and weaknesses to maximize their final output.
For example, dishwashers are unable to be effective if they are full of food scraps. Garbage disposals handle these leftover food bits, allowing the dishwasher to clean each dish without leaving behind residue.
Dishwashers alone cannot clean a kitchen, though. You always need a method for disposing of waste products, but sometimes trashing such debris is not enough to prevent unpleasant smells from wafting through your cooking space.
Garbage disposals handle this end of the equation by effectively and efficiently chewing up smelly leftovers like rotten fruit and minor fragments of egg shells.
Before you buy one of these fruitful combos, however, be sure to thoroughly review the various options available to you – including models with outright built-in food disposals and models with simplified filtration systems.
---
Connecting a Dishwasher to a Garbage Disposal
Though you may immediately think that this is a job for an expert alone, you can connect a dishwasher to a garbage disposal with much ease. Follow these steps in order get a general idea of how these devices can be installed together.
Evaluate the Task


Though it is possible to complete this task on your own, that doesn't always mean that it is wise to do so. Evaluate the steps shown in your installation guide, and if they feel overwhelming, consider saving yourself some time and effort by contacting a plumber.

Cut Electricity


Before messing with any of the following components, cut power to the garbage disposal and dishwasher. This may be as simple as unplugging both or cutting the breaker to the kitchen.

Prepare the Airgap Fitting


Remove the plug inside the main drain pipe and insert the threaded stem until it is securely in place.

Rotate


Rotate the hose until it is appropriately orientated to drain into the garbage disposal

Clamp and Cut


Clamp the hose into place and cut any excess tubbing that hangs down between the two fixtures.

Apply Remaining Secure Bits


Secure any remaining points on either device to prevent leaks and depressurization. Make sure all nozzles are correctly oriented to allow for the proper flow of water.

Turn on and Test


Once you've completed all steps, you can turn back on the electricity and test each component.
Remember that every model is a little different and requires unique tools for installation.
Be sure to consult your owner's manual to get a more specific understanding of how to connect your garbage disposal and dishwasher. Specialized connector kits are also available, should you need an extra.
---
Fixing Clogged Drains Due to Dishwasher
Fixing a clogged dishwasher drain can be easy if you know what to look for. If you have standing water left in your dishwasher or it's backing up into your sink, this may be the cause.
Inside most dishwasher models, a small upside-down cup-like object can be seen in the central body interior.
This cup floats and signals when the appliance should drain water. At times, this device can become lodged open or shut, causing the dishwasher to perform improperly. This could cause an FE error code, on a Samsung Dishwasher.
To remove these jams, reach in and remove whatever is causing the device to be wedged in place.
Then, run the dishwasher to see if it clears the jam. If water drainage problems persist, you may need to check the interior further and scrub off excess build-up that has formed over the drainage ports.
Learn More - Dishwasher Won't Start Or Turn On? Top 4 Causes & DIY Fixes
---
Installing a Built-in garbage disposal Dishwasher
Installing a dishwasher with built-in garbage disposal doesn't need to take extra time if you plan correctly.
Though this job is best left to a plumber, you can also try to install these fixtures by yourself following these general steps:
Prepare the Space


Measure the location where you intend to install the appliance and ensure that it has enough space for the full fixture as well as associated piping (varies based on kitchen orientation).

Connect the Water Line


Using a dual outlet valve, connect the dishwasher into the main water line. Orient, the other input and output lines, to allow hot and cold water to flow through the appliance properly. These ports will likely be marked on the back of the device and should be secured with Teflon tape.

Connect the Drainline


Connect both ends of the drain line to the appliance and sink drain pipe appropriately, ensuring that it is done at an upward angle to prevent backflow.

Wire the Device


With the power shut off to the kitchen, wire the device in accordance with the guides in your manual. These can vary dramatically between different brands, so be sure to check specific wiring orientations before engaging in this practice. You should expect to see a white, green, and black wire, which are the neutral, ground, and hot wires respectively.

Secure the Dishwasher


Slide the full appliance in, assuring that no cords or pipes are pinched off in the process. If the machine requires mounting, use the appropriate mounting brackets to ensure maximum stability.
Like with any appliance, you should always consult your specific installation manual for precise instructions regarding the installation of your particular fixture.
Related Article - How To Install To A Garbage Disposal Correctly
If you are unsure, fill in the form below for a free quote for a plumber in your area.
---
Dishwasher With Garabage disposal FAQs
How far can a dishwasher be from the sink?
In theory, there is no limit to the distance between these two fixtures. In the end, the total length allowable comes down to how much extra piping and tubing you want to use to connect the dishwasher back to the main water lines.
What causes standing water in dishwashers?
Standing water after use can be caused by several sources. The first and most apparent is the improper use of dish detergent. Low-quality powdered detergents, in particular, can clump up and cause the appropriate drainage pipes to become clogged.
Also, improperly loading (or overloading) your dishwasher may cause water to improperly collect in usual parts of the tub after the wash cycle.
What is a hard food disposer on a dishwasher?
A hard food disposer in a dishwasher is comparable to a traditional under-sink garbage disposal, though with substantially less power and a high reliance on continuous water flow to operate.
What is a food grinder inside the dishwasher?
Along the same lines, food grinders inside dishwashers serve the taste of chopping up food debris, making it easier to push down the drain – similar to a traditional garbage disposal.
How loud should I expect a dishwasher to be?
Modern standalone dishwashers can be pretty quiet, especially if they are water efficient and maintained properly.
However, models with a bonified garbage disposal built intend to make some extra noise caused by the main grinding process. Filtration-style dishwashers don't make this much noise, comparatively.
Why do we recommend buying these products through Home Depot?
Though your local appliance shop is always a great option, Home Depot is a readily accessible online store with knowledgeable staff who can provide you personalized assistance when it comes to picking out a garbage disposal or dishwasher.
Their website catalog also provides excellent details on leading models, making for easy comparison shopping.
---
Conclusion
Altogether, there is a lot to know about dishwashers, both with and without built-in garbage disposals.
While it's hard to pick just one out of this outstanding field of high-performing models, I would gladly add the GE Top Control Dishwasher to my kitchen next time I remodel.
This dishwasher has an outstanding amount of rack space, perfect for my large family, as well as a highly effective garbage disposal to prevent it from clogging up in the short-term.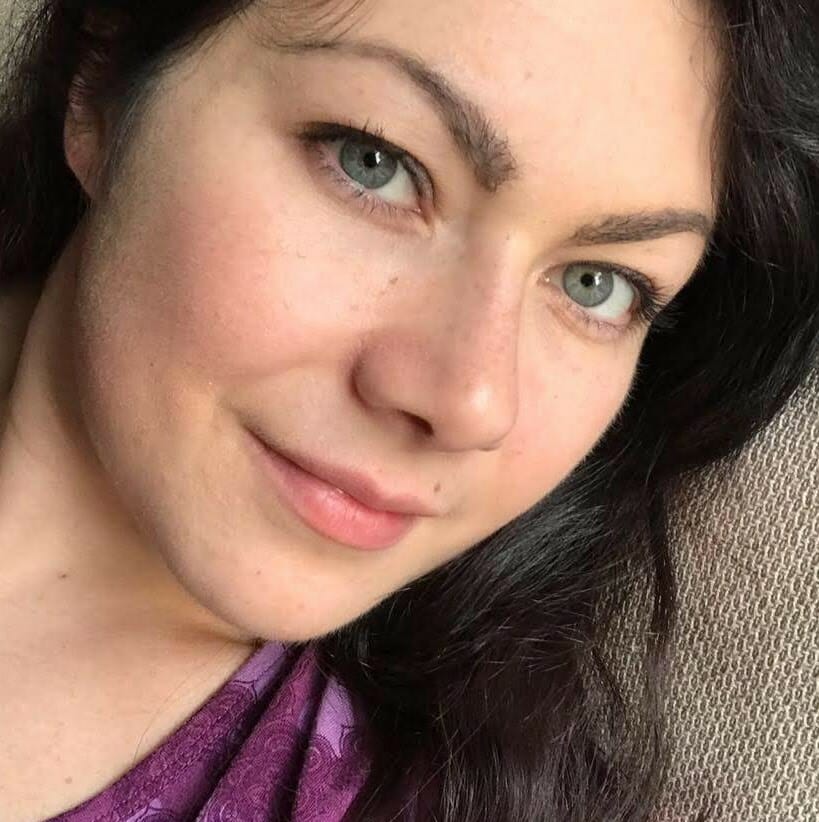 Holly Curell is the editor extraordinaire for Plumbing Lab. Having grown up in Michigan, Holly has spent time living in New York, Virginia, & currently North Carolina, where she lives with her husband & family. Holly loves DIY & has years of experience with at-home plumbing problems that arise from having 3 kids & living in colder climates. When she's not writing about her plumbing knowledge, Holly enjoys reading, hiking & relaxing with family.